Best Time to Visit Mauritius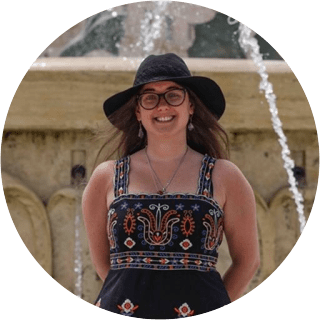 By Jade Braham
November, 13, 2023

4 Min read
Are you looking for a holiday with buckets of water sports adventures? Or do you want to escape the chilly weather and relax under some winter sun?
Well, look no further than Mauritius, an enchanting island paradise nestled in the turquoise waters of the Indian Ocean.
This tropical jewel is renowned for its warm hospitality, vibrant culture, and pristine beaches and lush green mountains. Mauritius is also blessed with year-round sunshine, thanks to its tropical climate, which only has two seasons – summer and winter.
This means temperatures in Mauritius are, on average, hot and sunny, so if you're looking to swim in the ocean, sunbathe on the beach or hike national parks, you couldn't have found a better island.
Use this guide to plan your holiday to Mauritius. It'll ensure you experience the best of the weather during your holiday.
Why Visit Mauritius Island?
Located in the Indian Ocean, Mauritius has an exterior of pearly white beaches and a jungle interior, with exotic wildlife and ancient waterfalls, coloured earth, and religious temples. It's little wonder that writer Mark Twain stated, "Mauritius was made first and then heaven; and heaven was copied after Mauritius".
Mauritius beckons travellers to explore its unique blend of beauty and history. Whether you're seeking relaxation on the sandy shores, thrilling water adventures, or a taste of the island's multicultural fusion, Mauritius will surely captivate your heart from the moment you set foot on its shores.
Check out our 11-day Mauritius Holiday itinerary:
When is the best time to visit Mauritius?
The best time to visit Mauritius depends on you. As you'll read below, the weather in Mauritius is excellent all year round.
If you want to avoid peak seasons and crowds, though, then April to June and September to December are the months for you.
Check out our destinations with a similar climate:
Which season should you visit Mauritius?
Thanks to its tropical climate, Mauritius only experiences two seasons – summer and winter - meaning mild to hot weather all year round. Summer is between November and April, while winter is between May and October.
Summer in Mauritius has sunlight between 5 am and 7 pm, with the hottest months being January and February (high season). Temperatures reach the high 20s, and there will be a high degree of humidity, which means the sea water is warm enough to swim at any time of the day. The northern and western parts of the island remain dry and warm during this season, while the southeastern and southern regions are affected by coastal winds. For any diving or snorkelling enthusiasts, the summer months are the time for you. The warmer weather in Mauritius draws more marine life.
Please note Mauritius does have cyclones during the summer months, but they don't tend to cause too much damage.
Winter in Mauritius has milder weather with an average temperature of low to mid-20s, and daylight hours are between 6 am and 5 pm. July is considered the coldest month in Mauritius, but just because it's winter doesn't mean it's a wet season. There is little chance of rain, fewer mosquitoes, and lower humidity in winter.
Surfers and windsurfers should visit Mauritius during its winter season because these months are the windiest. Photographers will love this time of year because the winter sky is just breathtaking, plus it's the perfect time to stargaze.
Check out our other winter sun blogs:
Key Dates to Add to Your Holiday in Mauritius
There are many things to do in Mauritius that we'll outline below. Beyond this, there are key events and festivals that you should take into consideration when planning your holidays in Mauritius.
1. January/February
Maha Shivaratri, meaning Siva's Great Night, is a three-day Hindu pilgrimage at the end of February. It is one of the most celebrated festivals in Mauritius and takes place at Grand Bassin.
The Chinese Spring Festival usually takes place in Manutius's capital, Port Louis, and the date varies depending on the Chinese calendar. The celebrations include fireworks, parades, delicious food and lion and dragon street dances.
Thaipoosam Cavadee occurs at the end of January or early February, depending on when the star 'Pusam' is at its highest in the sky. This festival is celebrated by the Tamil community in Mauritius, who pay tribute to Muruga, the Hindu god of war.
2. March
Holi is the Hindu Festival of Colours that signals the beginning of spring and the victory of good over evil. Thousands of people will cover themselves in vibrant powder, throwing it on others as the day goes along, and water pistols are aimed at whoever walks past. You can expect to see tasty street food and music too!
Independence Day, on the 12th of March, will see communities gathering to enjoy live music, dances, parades, and light shows.
3. November
Another Tamil festival is Thimithi, known as The Walk on Fire. The festival is held in honour of the Hindu goddess of power, Kali, and lasts ten days, during which time participants fast and meditate. Thimithi ends with devotees walking on burnt embers.
Diwali lasts five days in Mauritius, and locals light Dyas (oil lamps) to encourage good fortune into their houses. During this time, families share homemade treats and pray before watching fireworks.
Our Five Favourite Things to Do in Mauritius
Take a boat trip, and you'll get to snorkel around remote islands
Hike the Black River Gorge National Park in the southwest of Mauritius. You'll see unique wildlife like the endangered pink pigeon and the island's tallest waterfall, the Chamarel Waterfall
Marvel at Mauritius's Seven Coloured Earths, which are sand dunes comprised of yellow, blue, green, purple, red and copper colours
Visit Ganga Talao, which is the most sacred Hindu place in Mauritius, with an assortment of shrines and temples
Explore Port Louis and Pamplemousses Botanical Garden, which has more than 650 exotic flower species
Browse our island and beach-focused itineraries:
Quick Facts
Time Difference: Mauritius is four hours ahead of GMT. Mauritius is nine hours ahead of Washington, DC.
Money:

Mauritius's national currency is the Mauritian rupee (MUR).
We understand that booking trips, especially adventurous and alternative ones such as this can be intimidating, so get in touch; we can take the stress out of your holiday planning and organise a trip you won't forget!
Get in touch
Sign up to our newsletter
For more travel inspiration delivered straight to your inbox just fill in your details here
More travel inspiration from Wayfairer customers and travel specialist
Sign up to our newsletter
For more travel inspiration delivered straight to your inbox just fill in your details here