Responsible Travel Guide: Rwanda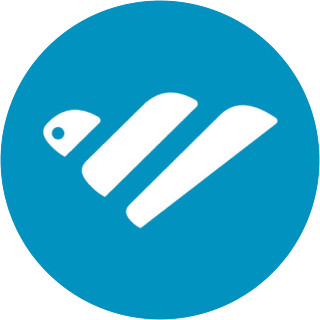 By Wayfairer Team
April, 14, 2023

4 Min read
We encourage our clients to travel in a responsible and respectful manner. Here's our guide to responsible travel in Rwanda:
People, Culture, Customs & Religion
You should ensure that you dress modestly and respectfully during your time in Rwanda. People in Kigali take pride in their appearance and they tend to dress up. Do not wear shorts in Kigali - shorts are worn only by Rwandan schoolboys.
Here at Wayfairer we think that all visitors to Rwanda should take the time to learn about and understand the country's history, specifically the 1994 genocide. We recommend that you visit the Genocide Memorial and Education Centre in Kigali and if you're on a Wayfairer tailor-made holiday we can include this in your itinerary. The centre was opened on the 10th Anniversary of the Rwandan Genocide, in April 2004, and it's built on a site where 250,000 people are buried. The centre is a permanent memorial to those who were killed during the genocide and serves as a place where people can grieve those that they have lost. Visiting the Genocide Memorial and Education Centre is a sobering experience that you will never forget.
During your time in Rwanda you should try to interact and engage with the Rwandan people as this will offer a much more meaningful and enriching travel experience. If you're on a Wayfairer tailor-made holiday you will have a local guide and we encourage you to make an effort to get to know them and ask questions about their cultures and customs. When talking to local people you should be respectful of Rwanda's recent history - it's best to avoid discussing politics or genocide. You should avoid asking about someone's ethnicity or referring to someone as Hutu or Tutsi. Rwanda is a country whose deep wounds are healing and the government is working hard to ensure that Rwandans heal together, in order to avoid another conflict in the future. To do so they have emphasised the idea that ethnicity no longer exists, that everyone is simply Rwandan.
Always ask permission before taking photos of anyone, including children, and respect people's privacy. We suggest that you try to engage with the locals rather than simply taking photos of them: showing the person their image on your camera afterwards is a nice gesture. Cultural exchange is a two-way street and it's worth considering that you are also an object of fascination.
A visit to a school can be a fascinating experience, but please bear in mind that tourists coming into classrooms every day to take photos can be disruptive to children's education. If you do visit a school, you should ensure that it is planned and coordinated by a responsible tour guide and authorised by the head teacher of the school. Gifts and donations should be given to the head teacher rather than the children, who may start to see foreigners as a source of presents and money.
Travel with a Kinyarwanda phrasebook in your hand luggage and make an effort to learn some key words and phrases. The ability to speak some basic Kinyarwanda will undoubtedly win you many smiles from the friendly locals who you meet during your time in Rwanda.
Shopping & Food
Support the local economy by buying authentic handmade products such as cotton fabrics, wood carvings, pottery and silver jewellery at markets, villages and small-scale souvenir shops rather than hotel tourist shops or on organised shopping trips. When you buy products at markets, villages and small-scale souvenir shops you are helping to support a fragile economy and supporting local artisans helps keep traditional crafts alive.
One of the best places to buy souvenirs is the Caplaki craft co-operative in Kigali, where you'll find local craftsmen in colourful wooden huts selling a wide selection of handicrafts, including wood carvings, traditional masks, baskets, jewellery, paintings, batik fabrics, bags, scarves and beading.
Wayfairer Top Tip: Buy an 'agaseke basket' to take home with you. These are beautiful handcrafted baskets that have been a part of Rwanda's culture for centuries. The baskets are woven from natural raw materials like sisal fibres, sweet grass, banana leaves and raffia. Rwandan women are taught how to weave the baskets from their mothers and grandmothers, carrying on a tradition that has been passed down from one generation to another. The baskets are symbolic gifts in Rwandan marriages and they are presented as wedding gifts to a bride and groom. US retail outlet Macy's, one of the world's largest department store chains, has featured these traditional baskets on its shelves. Other retailers are also paying attention, and today, the agaseke is one of Rwanda's most iconic cultural exports.
When 'bartering' over the price please bear in mind that the seller might accept a price below its cost price because they need cash to feed their family, so don't push too much just to save yourself a few pounds. Stay calm, be reasonable and keep a smile on your face. It's meant to be fun!
Plastic bags are banned in Rwanda, so you should take a strong bag with you to carry any shopping you may purchase. When you arrive at Kigali airport you are greeted by a sign that says: "the use of non-biodegradable polythene bags is prohibited" and any plastic bags you have in your luggage will be confiscated. Rwanda is looking to ban other types of plastic and is even hinting at the possibility of becoming the world's first plastic-free nation.
Be adventurous and eat in local restaurants and cafés. Not only does this help to support the local economy, but it will also give you a more authentic holiday experience. Try Rwandan specialities such as 'umutsima' (a dish of cassava and corn), 'isombe' (cassava leaves with Eggplant and spinach) and 'mizuzu' (fried plantains).
Wayfairer Top Tip: Buy delicious snacks, such as roasted corn, barbecued meat or tropical fruits including bananas, mangos, pineapple, and papaya from roadside vendors if your local guide says they are a reputable vendor.
Wildlife & Conservation
Gorilla tracking: You will be accompanied by an experienced guide who will brief you in detail on the various aspects of 'gorilla etiquette'. You will not be allowed to track them if you're suffering from any illness, including a cold or flu which can be transmitted to the gorillas and you will be asked to declare this before you set off. You should talk in a low voice whilst you're with the gorillas and you must try not to make any loud noises or sudden movements. Of course you're going to be excited, but you should try to express your excitement quietly. You're requested to keep a five metre distance from the gorillas and you must not touch them under any circumstances. Even though the gorillas are used to seeing people on a daily basis, they are wild animals and they can sometimes react unexpectedly, so it is essential that you listen to your guide's and trackers' instructions. Flash photography is not allowed so make sure that you disable the flash on your camera or mobile phone before you get to your group of gorillas.
Whilst visiting national parks and reserves ensure that you don't leave any litter – everything you carry in you must carry out. Aside from the environmental damage, litter can be harmful to the wildlife.
If you'd like to plan a holiday to Rwanda, call our Luxury Travel Specialists for a chat about your dream trip or fill out our no-obligation enquiry form.
We understand that booking trips, especially adventurous and alternative ones such as this can be intimidating, so get in touch; we can take the stress out of your holiday planning and organise a trip you won't forget!
Get in touch
Sign up to our newsletter
For more travel inspiration delivered straight to your inbox just fill in your details here
More inspiration from Wayfairer customers and travel specialist
Sign up to our newsletter
For more travel inspiration delivered straight to your inbox just fill in your details here