How to Celebrate Vegetarian Festival in Phuket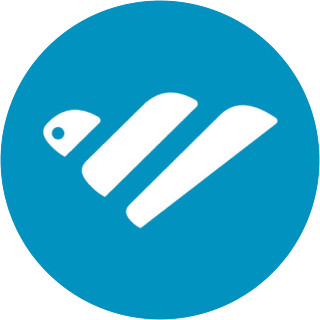 By Wayfairer Team
April, 14, 2023

4 Min read
All you need to know about Vegetarian Festival in Thailand
The Nine Emperor Gods Festival, otherwise known as Vegetarian Festival or Jay Festival, is a Taoist celebration that sees Thailand turn vegan for nine days, with the most colourful festivities taking place in the city of Phuket.
However, this vegan festival is a little more extreme than just switching from pork to tofu. Phuket's vegetarian festival traditions include macabre scenes of ritualised mutilation, impaling, cutting, partial skinning and bloodletting, as well as intentional wrapping or standing near fire crackers as they are lit – all without any anaesthetic!
What is Nine Emperor Gods Festival?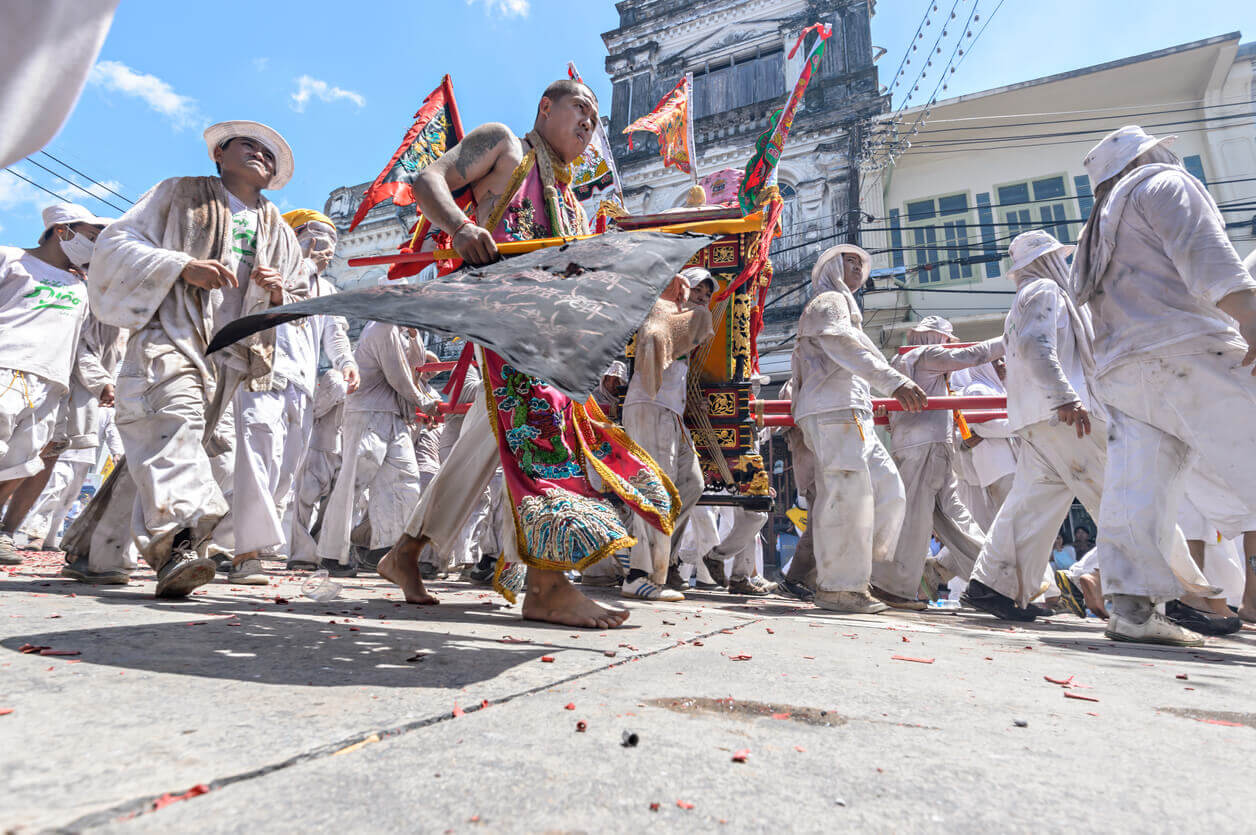 Nine Emperor Gods Festival starts on the eve of 9th lunar month of the Chinese calendar and is celebrated in many Southeast Asian countries, such as Malaysia, Myanmar, Indonesia and Thailand, by local Chinese communities.
Strict participants should obey a set of 10 rules, though many simply change their diet:
Do not kill animals

Do not eat meat or animal products

Do not steal

Do not harm others physically or mentally

Do not tell lies or swear

Do not flirt or touch people of the opposite sex

Do not drink alcohol or take drugs

Do not gamble

Do not wear ornaments, including those made of metal or leather

Do not share utensils, cutlery or food with those who are not obeying the 10 rules
Other guidelines include wearing white for the duration of the festival, and menstruating and pregnant women should not participate.
What to Eat During Vegetarian Festival in Thailand
Although it may be referred to as Vegetarian Festival, the food sold and consumed is vegan.
During these nine days, participants abstain from eating meat, poultry, seafood and dairy products, as well as pungent vegetables, such as onion and garlic, which are believed to be "heating" and contribute to aggression and lust.
The belief is that by abstaining from these types of food, participants will obtain good health and peace of mind.
Vendors and restaurants all over Thailand participate by switching to "jay" food, using yellow flags with red Thai or Chinese characters to signal their participation.
You can see these everywhere from Chiang Mai to Bangkok to Thailand's many islands.
However, the art of "jay" food is that many of the dishes look and taste like meat.
To achieve this, soybean and protein substitutes are used to replace meat and are shaped to look like the animal products they represent, often with a cartoon-like aesthetic.
How to Celebrate Vegetarian Festival in Phuket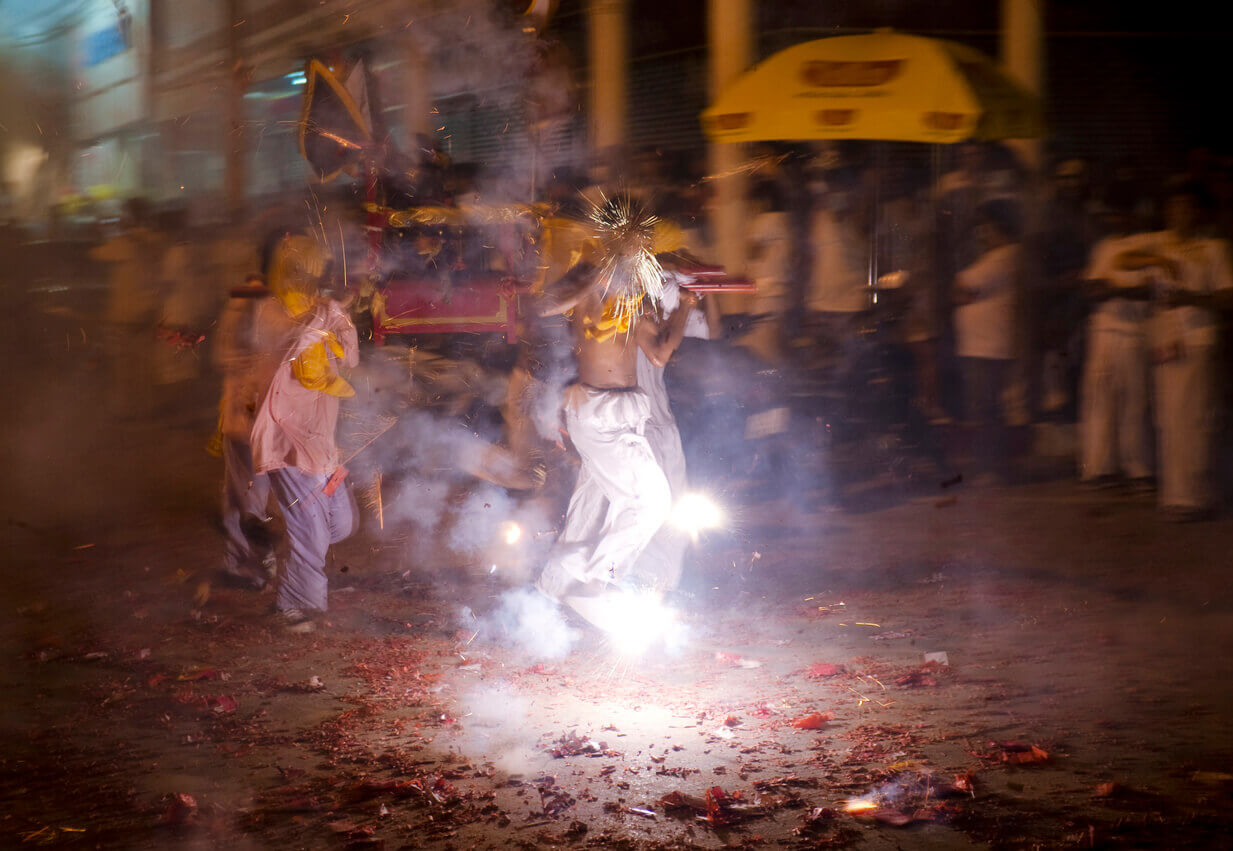 The story goes that a wandering Chinese opera group fell ill with malaria in Phuket, so they switched to a strict vegetarian diet and prayed to the Nine Emperor Gods for their health.
The group made a full recovery and the tradition has continued ever since.
Ceremonies take place around Phuket's six Chinese temples, with the main temple being Jui Tui Shrine near the Fresh Market in Phuket Town.
Locals flock to these temples with offerings, which are believed to fuel the festival's spiritual energy. For a full breakdown of events during the festive period, read this events schedule: Phuket Vegetarian Festival Calendar 2018.
As mentioned above, Phuket's Vegetarian Festival is not for the fainthearted. During this time, masong (people who invite the spirits of the gods to possess their bodies) can be seen acting out gruesome rituals in a trance-like state.
These include piercing of body parts, walking across hot coals and climbing blade-ladders.
It's believed that during this state, they do not feel pain and will be protected from scarring by the spirits. If you'd like some grizzly details, have a read of this photo essay by HuffPost: Thailand's Vegetarian Festival Is Painfully Awesome.
As the festival draws to a close, those who followed the strict 10 rules can go to a temple to cross a "Bridge of Purification" and a huge street procession sees all the shrines come together to say farewell to the spirits.
Vegetarian Festival Dates
29th September – 7th October 2019
16th – 25th October 2020
Other Places to Celebrate Vegetarian Festival in Thailand
Vegetarian Festival is not limited to Phuket, as it's celebrated throughout Thailand, particularly in cities with large Chinese populations, such as Bangkok and Chiang Mai.
Vegetarian Festival in Bangkok
The best place to celebrate Vegetarian Festival in Bangkok is in Chinatown, where you'll see rows upon rows of stalls selling all kinds of vegan and vegetarian dishes, many of which feature "mock-meat" made from non-animal products but look and taste like them. These markets are open from 5pm and are easy to access from Hua Lumphong MRT station.
If you go to Soi 20 of Charoen Krung Road, the area is transformed into an event space full of food stalls and fruit sellers. Incense and candles are lit at the Chinese temple, while down by the river a Chinese Opera is performed each night of the festival around 6pm.
Alternatively, simply look for the yellow flags which indicate that a food stall or restaurant is participating in Vegetarian Festival – these can be found all around the city, even at 7-Eleven.
Vegetarian Festival in Chiang Mai
Chiang Mai is already packed with vegan and vegetarian restaurants, but for Vegetarian Festival, the city takes things to another level. The best place to grab some vegan dishes is Warorot Market, Chiang Mai's oldest market.
We understand that booking trips, especially adventurous and alternative ones such as this can be intimidating, so get in touch; we can take the stress out of your holiday planning and organise a trip you won't forget!
Get in touch
Sign up to our newsletter
For more travel inspiration delivered straight to your inbox just fill in your details here
More inspiration from Wayfairer customers and travel specialist
Sign up to our newsletter
For more travel inspiration delivered straight to your inbox just fill in your details here