Where to Find the Animals Featured in Blue Planet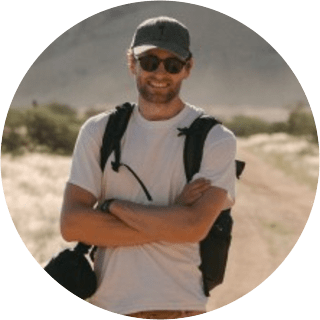 By Josh Flatman
April, 14, 2023

4 Min read
Discover the fascinating species featured on BBC's Blue Planet through our infographic
Just like the rest of the world, here at Wayfairer Travel we have been glued to our screens for the past two months watching David Attenborough's latest fascinating instalment, Blue Planet II.
As we offer a range of safari holidays, we are huge fans of documentaries which allow us to explore the mesmerising world of nature, and Blue Planet II is a particularly spectacular production. We were especially excited to see two of our favourite wildlife destinations, South Africa and Antarctica, in the limelight in several episodes.
With this in mind, we have created a handy world map of where you can find the animals featured in series 1 and 2 of Blue Planet, making it that much easier for you to live out your own Attenborough adventures.
Have a look below at our map of filming locations featured in Blue Planet, along with additional information on some of the interesting species which have appeared in the series.

Blue Planet filming locations around South Africa
With so many incredible safari holiday options in South Africa, it can be easy to forget the diverse marine life that lies just offshore. Blue Planet II shone the spotlight on the creatures beyond the coastline, with incredible footage of clingfish, pyjama sharks, sevengill sharks, Indo-Pacific bottlenose dolphins, octopus, sardines and the infamous great white shark, to name but a few species.
One playful critter we enjoyed watching in this region was the cape fur seal, featured in episode five of the Blue Planet II series. The cape fur seal is also known as a brown fur seal; it's the largest of the fur seal species and also the hardiest. South African fur seals are larger than their Australian counterparts, with the average African male fur seal measuring approximately 2.3 metres in length and weighing between 200 and 300 kilograms.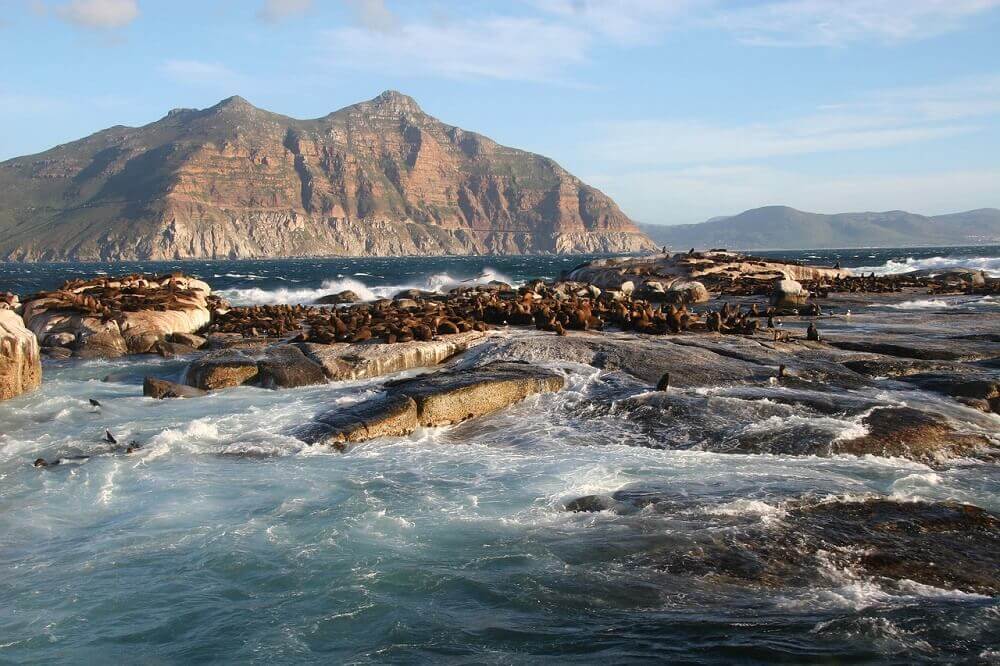 The South African fur seal can be found in the southern and southwestern coast of Africa from Namibia's Cape Cross to the Cape of Good Hope to Black Rocks, near Port Elizabeth in South Africa's Eastern Cape. South African fur seals are known to be friendly animals who are curious about humans and will often interact with scuba divers. However, they are more anxious about human engagement on land.
If you're not a fan of boat trips, diving or snorkelling, you may be interested to know that South Africa is one of the best (and few) places in the world to offer fantastic whale-watching on land. In Hermanus, you can spot pods of magnificent southern right whales from the comfort of the cliffs, with the best viewings between June and December.
Blue Planet filming locations around Antarctica
One of the driest deserts on the planet, with months of total darkness and freezing temperatures, the harsh and desolate landscapes and tumultuous waters off the coast of Antarctica can be unforgiving. However, even in the most severe of environments, wildlife still thrives - a fact which makes for fascinating footage as part of the Blue Planet series.
In the skies, the epic wingspans of albatross can be seen soaring across the Drake Passage, colonies of various penguins and seal species thrive on the South Shetland Islands, South Georgia and the Falkland Islands, whilst marine giants such as orcas and humpback whales undulate in the waves.
The incredible survival skills of an emperor penguin colony on the east coast of the Antarctic Peninsula was also recently featured in another recent BBC Earth and David Attenborough documentary series, Dynasties.
However, humpbacks in particular are a favourite of ours; their playful nature means they spend a lot of their time near the surface of the water and love showing off by breaching the waves in breathtaking feats of acrobatics. They are essentially a whale-watcher's dream.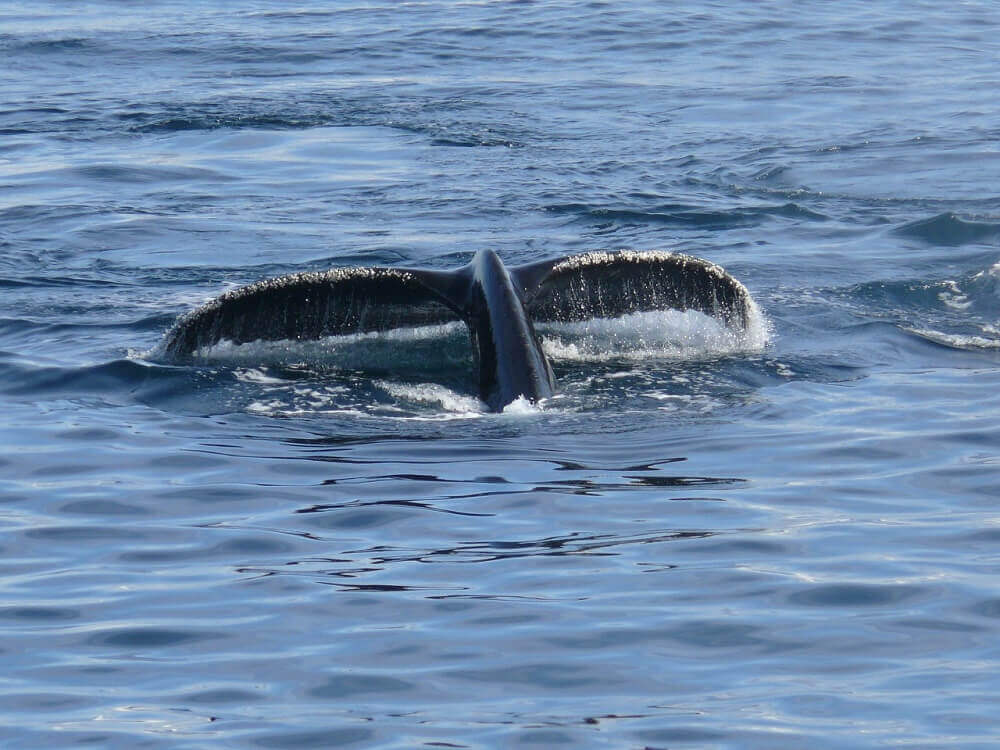 Yet, the mysteries of these migrating mammals are still being uncovered. As part of a one-off Antarctica Wildlife & Whale-Watching Expedition, you can join a BBC Earth filming crew and a team of experts from Woods Hole Oceanographic Institute (WHOI) in their study on the feeding habits of migrating humpback whales in the Antarctic region.
Taking place for two weeks during February and March 2019, you can participate in the study and take an active role in leading research on humpback whales - a truly unique Antarctic cruise holiday, where you can really make a difference in promoting the protection of these magnificent creatures.
More Blue Planet filming locations
From the bulbous head of the Asian sheepshead wrasse off the coast of Japan to the sharp smile of false killer whales near New Zealand, Blue Planet II introduced us to an endless parade of rarely seen and barely known oceanic species, leading us to wonder just how much we don't yet know about what lies under the surface.
BBC Earth and David Attenborough's Blue Planet collaboration is an incredible and insightful way to learn more about the colourful creatures which reside in the shallows and depths of our oceans, providing the ideal inspiration for exploring more of our fascinating blue planet.
If you'd like to travel to one of these amazing wildlife destinations on your next trip, call our Luxury Travel Specialists to chat about your ideas or send an online enquiry to start planning your travel adventure.
We understand that booking trips, especially adventurous and alternative ones such as this can be intimidating, so get in touch; we can take the stress out of your holiday planning and organise a trip you won't forget!
Get in touch
Sign up to our newsletter
For more travel inspiration delivered straight to your inbox just fill in your details here
More inspiration from Wayfairer customers and travel specialist
Sign up to our newsletter
For more travel inspiration delivered straight to your inbox just fill in your details here