Responsible Travel Guide: Botswana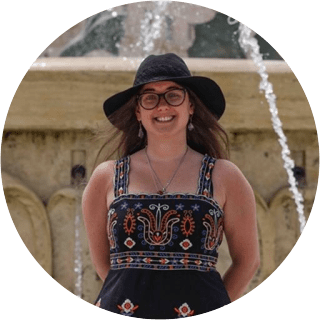 By Jade Braham
September, 4, 2023

4 Min read
Botswana has a delectable blend of deltas, dramatic sunsets and deserts sporting untamed wildlife and exhilarating safari experiences. Here's our guide to travelling responsibly in Botswana.
Situated in Southern Africa, with approximately 70% of its land mass covered by the Kalahari Desert and boasting many wildlife reserves and national parks, Botswana has all the ingredients needed for a bewildering holiday that'll stay fresh in your memory long after the bags are unpacked.
Wildlife is abundant – despite the desert playground – with the Big Five making daily appearances (lion, buffalo, leopard and the biggest concentration of elephants in the world). Swathes of open spaces are mostly fence-free, meaning this wildlife often roams free. The Okavango Delta marries lake with land, bringing lily-covered lagoons and mokoro (a dugout canoe) adventures that allow you to come face-to-face with hippos.
With all this on offer during your holiday to Botswana, it's great to know the country has strived to protect its wildlife, culture, and inhabitants with a high-income, low impact and volume ecotourism policy. At the top of the list is a responsible approach to safaris, anti-poaching and hunting rules, and eco-friendly accommodations.
At Wayfairer, we're proud to work with Botswana's responsibly focused accommodations, local guides, and tour operators in their sustainable endeavours. But we've put together an in-depth responsible travel guide that goes beyond this to encourage our clients to take positive actions while on holiday.
1. Responsible Safaris
If you're travelling to Africa, you're probably planning a safari, and Botswana is an excellent country to see exotic animals, untamed wildlife, and dramatic landscapes. Sustainable travel has become a major theme for all safari excursions, with protecting the environment and wildlife at its forefront. For example, Abu Camp has an elephant conservation programme with 4x4 ethical game drive experiences that allow close-up interactions with the animals, watching and observing their behaviours, quirks, and personalities.
Here are general rules to keep you and others (including wildlife) safe.
a. Stick to the Rules
Each safari in Botswana will have rules, which you must follow to the letter. Some to know beforehand include sticking to marked roads and tracks (for your safety and the ecosystems') and using refillable water bottles – don't litter plastic! On that note, after you've eaten, store any rubbish in your bags and, once again, don't litter. Everything you bring must be taken back to camp. But, honestly, it's best not to bring food on safaris as animals have a keen sense of smell and will be attracted to you. Finally, don't smoke (or at least be careful); the bush is dry, and the smallest flame can start an uncontrollable fire that damages the parks and harms animals.
b. Giving the Wildlife Space & Don't Interact
Animals are not there for entertainment, so no matter how eager you are to see and photograph the wildlife, don't ask your game driver to get too close to them. In addition, do not encourage your driver to leave the marked tracks and don't exit the vehicle unless guided; otherwise, you might become prey.
In addition, if the wildlife comes close to you, ask your guide for advice on what you should do, and at all costs, try not to touch the animal. When photographing the wildlife, be respectful and maintain your distance; don't try to take selfies with the animals, either. A general rule of thumb is to check with your guide before taking photographs; animals might get spooked by the camera click, run away, and spoil the sighting for everyone on the safari. Your camera flash should also be turned off.
c. Keep Quiet
We know safaris in Botswana can be exciting, especially if you've never seen a lion or elephant. Even if you have, seeing the Big Five in their natural habitat is a precious moment that might make you want to exclaim rather loudly. But please try to be as quiet as possible and make as little noise or movement so as not to frighten the wildlife. Remain calm and composed, especially when there is a lone male elephant nearby, predators hunting, a mother with her baby, and so on.
d. Listen to Your Guides
We've covered this already, but your guides are experts with specialist knowledge about animal behaviour and the environment. In every situation, their judgement is best and will keep you safe, so listen to them – always!
2. Low Carbon Activities
The great thing about Botswana is that there are many low-carbon activities that balance your need to fly to the country. At the top of our list is horseback riding safaris; imagine galloping over desert lands, splashing through delta wetlands, and going at breakneck speed across fence-free national parks. A knowledgeable guide will always be with you, as will a clear conscience, knowing you're minimising your footprint during this activity.
In addition, walking safaris are a great low-carbon activity with added health benefits and intimate access to the wilderness. Walking safaris can range from a gentle morning stroll to two+ day hikes. Two further low-carbon safaris are river and silent safaris (electric vehicles). The solar-powered safari boats are best experienced in Chobe National Park, as the Delta runs through its landscape, meaning you can view wildlife from the water, maybe spotting a few hippos along the way.
3. Local Guides & Community-based Organisations
One of our key priorities at Wayfairer is to support local guides and community-run projects in every location we promote. This is a great way to put money back into the local communities; plus, each guide has in-depth knowledge and love for what you'll be seeing. Many lodges in Botswana will hire local guides and support community-run projects, so you can ask the teams directly to advise you on which activities to experience and organisations to support.
4. Eco-friendly Accommodation
Botswana has many eco-friendly accommodations built sustainably, which also locally employ staff and protect the local ecosystem and wildlife. For example, Lebala Camp is partially solar-powered, and they support a local project called Mummy's Angels, which helps less fortunate mothers and newborn babies who do not have financial support. Selinda Camp is likewise a part of the Great Plains Conservation Group, which runs a school conservation education programme. At the same time, Xigera Safari Lodge has several sustainable initiatives, including a photovoltaic farm, renewable solar energy, re-mineralised treated water and hand-produced furniture. There are many more sustainable and responsible accommodations in Botswana here to choose from.
5. Eat Responsibly & Locally
At Wayfairer, we think it's an excellent idea for our clients to eat in local cafes and restaurants. Not only does this benefit the locals financially, but it also gives you a more authentic flavour of Botswana. Try Seswaa, the national dish, a meat stew served over polenta and Morogo (leafy greens). Bogobe is another dish eaten at breakfast as it's a sorghum porridge. It can be served at dinner with vegetables and meat.
6. Buy Locally
While we're talking about supporting locals, why not help their economy by buying authentic and handmade products at local markets and small villages? Tourist shops and markets in cities sell imported crafts, so avoid those. Also, don't purchase items made from endangered or protected animals, for example, cat furs, ivory, rhino horns, and leather.
7. Interact with Locals & Ask Permission
The people of Botswana are vibrant and colourful individuals with many traditions and a fascinating heritage that should always be respected. We recommend learning a few phrases in the local language so that you can engage with locals easily, and always ask permission before taking photos of anyone, especially children. If they say no, respect their decision and privacy.
We understand that booking trips, especially adventurous and alternative ones such as this can be intimidating, so get in touch; we can take the stress out of your holiday planning and organise a trip you won't forget!
Get in touch
Sign up to our newsletter
For more travel inspiration delivered straight to your inbox just fill in your details here
Sign up to our newsletter
For more travel inspiration delivered straight to your inbox just fill in your details here