Responsible Travel Guide: Argentina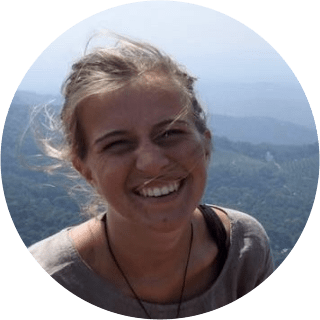 By Lotte Nash
July, 27, 2023

4 Min read
Learn about Argentina's incredible cultural diversity and spectacular national parks
Argentina is a land of incredible diversity. From the scorching north to the snowy south, Argentina consists of a myriad of regions and season, and the country's cultural makeup is no different.
Known locally as a 'crisol de razas' (melting pot of races), Argentina is a tapestry of indigenous and immigrant cultures, languages and customs.
Visitors to Argentina will have the chance to learn about the rich cultural heritage of Buenos Aires, from its historical barrios (neighbourhoods) to its sensual tango halls, and the dynamic Gaucho culture of the Pampas countryside.
Trek with native locals in Patagonia, spot unique wildlife in protected areas and see breathtaking UNESCO World Heritage Sites such as the Perito Moreno Glacier and Iguazú Falls.
It's incredibly important to support the local communities and indigenous populations, and protect these stunning ecosystems and wildlife.
At Wayfairer, we are committed to responsible, sustainable and ethical tourism in Argentina and we're proud to work with fantastic local operators who share our responsible tourism values.
We encourage all visitors to Argentina to travel in a responsible and respectful manner, ensuring their visit leaves a positive impact. Here are our top tips for a responsible holiday in Argentina.
Environment & Wildlife in Argentina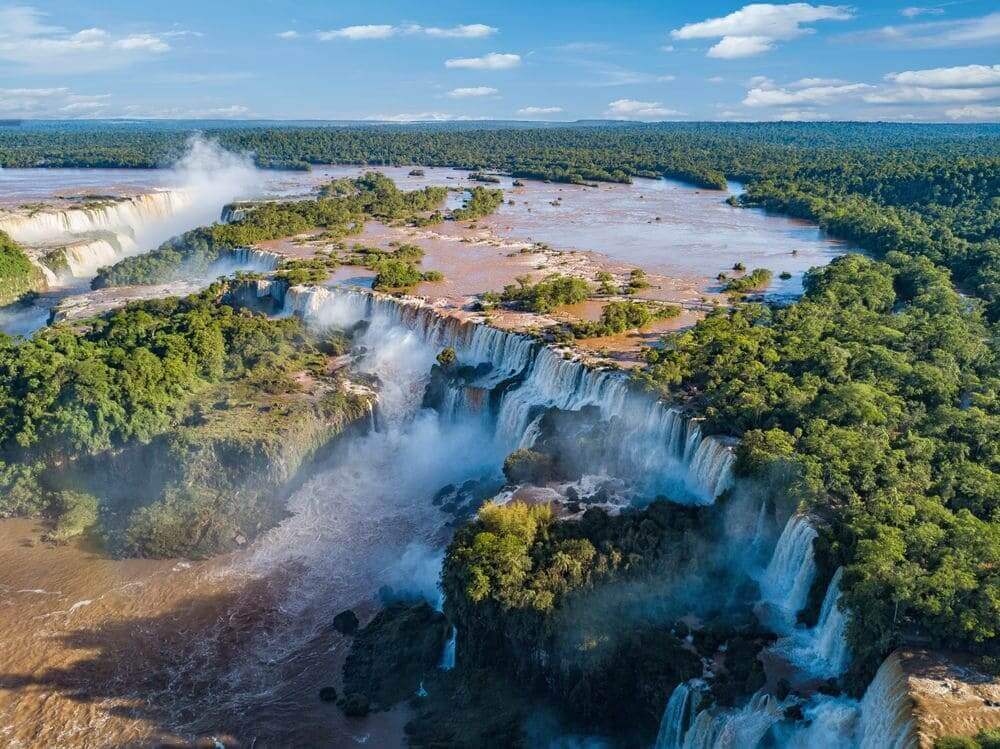 Renowned for its staggering beauty and incredible natural wonders, Argentina has plenty to preserve. The country has built an excellent network of national parks and reserves, offering protection to many of the country's natural wonders, diverse wildlife and spectacular landscapes.
A law was also passed in 2011 to stop foreign investors buying rural land, so most of Argentina's regional areas will now stay in the control of locals.
Despite the conservation progress, a large portion of Argentina remains unprotected, and is suffering from severe environmental degradation. Deforestation is rampant, driven by agricultural demand, particularly from beef and soya cultivation.
Since 2014, at least 70 million hectares, or two-thirds, of Argentina's native forests have been destroyed, and if deforestation continues at this rate, all of Argentina's native forests will be gone in less than a decade.
Furthermore, the country is stricken by a water crisis. Industrial pollution and a growing population have threatened Argentina's supply of safe drinking water.
Many major rivers and aquifers have become too polluted to drink, due to poor industrial and mining practices, which pump toxic waste and mine dust into the water. The destruction contributes to global climate change, as the pollution not only contaminates the water but also accelerates the melting of ice in the south.
In Buenos Aires, they currently rely on the Rio de La Plata for their water needs, however while humans can find ways to clean their dwindling drinking water, animals are forced to drink polluted water.
Visitors to Argentina should always bring their own refillable drink bottle and avoid wasting water. If you'd like to avoid contributing to the deforestation disaster, consider eating less beef and soya products from Argentina.
You can learn more about the impact of large-scale agriculture on the environment through organisations like the World Wildlife Fund (WWF), who campaign to protect our threatened ecosystems.
Top Environment & Wildlife Tips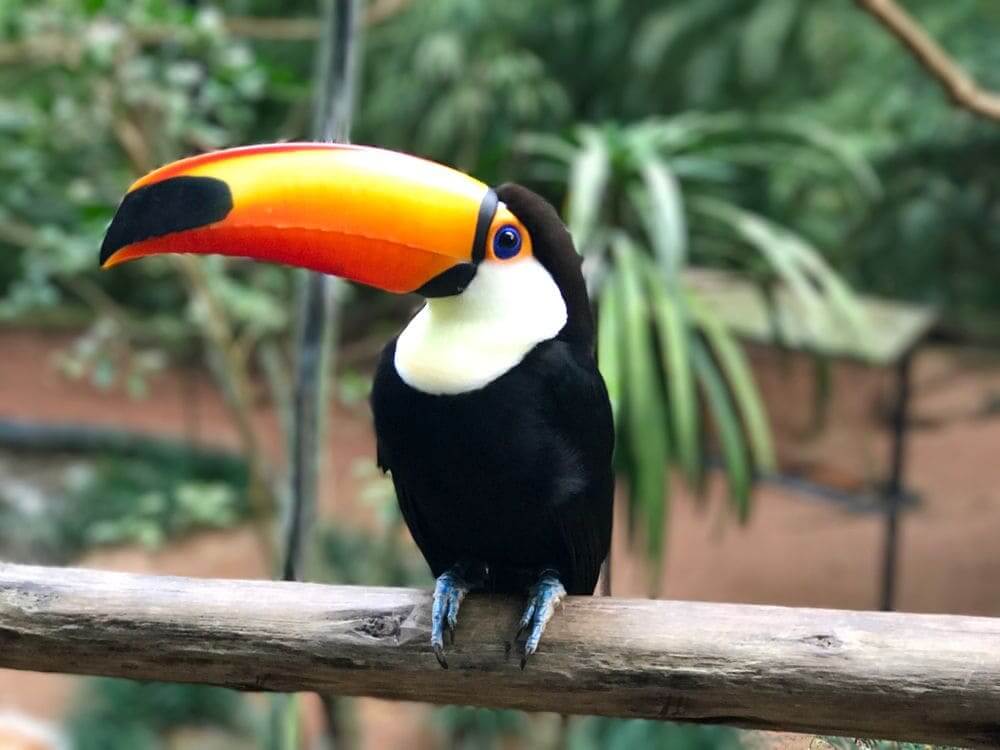 Pay the entry fees
Most national park systems across Argentina require an entry fee. Many tourists complain about these fees, however the money goes toward the maintenance and protection of the national parks.
If the country's stunning landscapes are preserved, more travellers are drawn to the country, boosting the tourism industry and providing income and jobs for local people. When environmental conservation means more tourism income, both the government and locals will have more reason to protect the wildlife and environment.
Leave no trace
Wherever you travel, always take your rubbish with you. This is particularly important in remote regions or wilderness areas, where locals may not have adequate facilities to dispose of your waste. Avoid plastic bags and use a refillable water bottle.
It is illegal to light fires (including campfires) in wilderness areas. You should also abstain from smoking in these areas, both to avoid polluting the beautiful environment and to minimise the threat of starting a fire.
Responsible wildlife watching
Argentina's wildlife is a major highlight of the country, with many travellers visiting areas like the Wetlands to see capybara, howler monkeys and marshland deer, or Península Valdés to see whales, seals and penguins. If you'd like to spot wildlife, be sure to use a responsible, local tour operator.
In the Wetlands, we recommend staying at Puerto Valle, a 14-hectare estancia surrounded by rich biodiversity and a gateway to the Iberá Wetlands reserve.
The estancia has been declared an Important Bird Area (IBA) by BirdLife International, and they offer fantastic nature walks and boat rides to observe the wildlife in a non-intrusive manner.
If you take a whale-watching trip in Puerto Madryn and Península Valdés, ensure your tour operator is a member of World Cetacean Alliance, which promotes responsible whale watching around the world.
Alternatively, you can watch for whales from the shore, as they migrate in abundant numbers during spring (September to November).
If you have any concerns or questions about your wildlife watching activities, speak to our Luxury Travel Specialists, who can advise you on the best responsible tours and lodges.
People & Culture in Argentina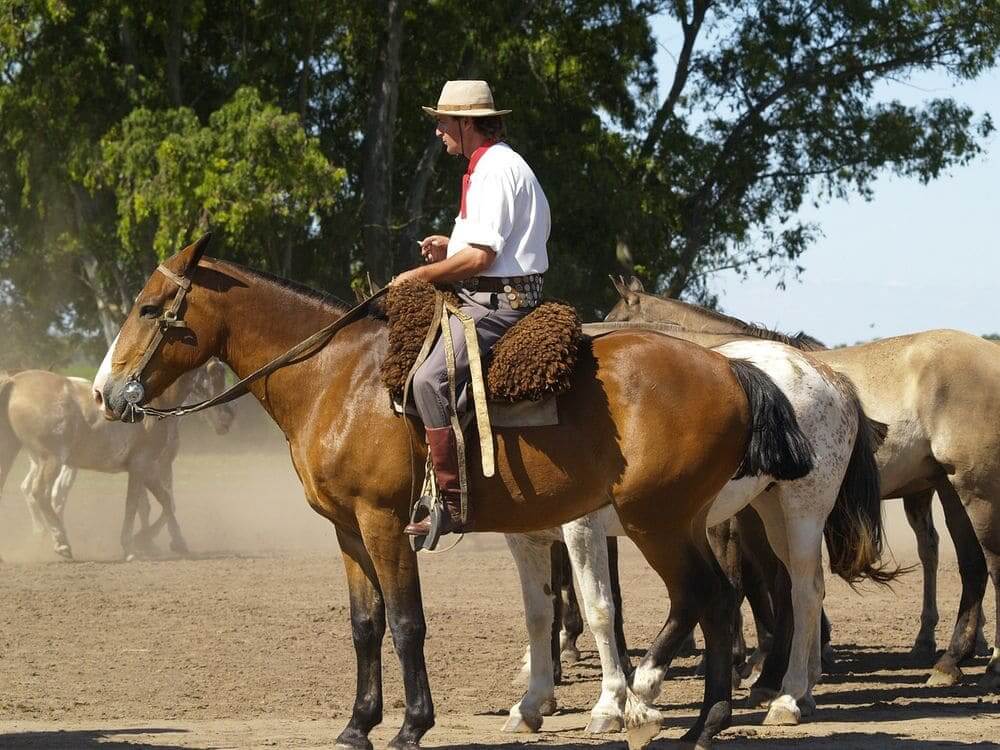 Argentina is renowned as a rich melting pot of cultures and a country of immigrants, having experienced the second biggest wave of immigration in the world.
Between 1857 and 1950, around 6.6 million immigrants (mostly from European countries) made a new home in Argentina. As a result, the majority of Argentines have a mixed European heritage, descending primarily from Italian and Spanish ethnic groups.
There's also a large population of Arab immigrants, mostly of Syrian and Lebanese origin, while a smaller Asian population mostly consists of Chinese, Korean and Japanese descendants. In the last few decades, immigration has primarily come from Peru, Paraguay, Bolivia, Ecuador and Romania.
The indigenous population of Argentina is also quite diverse, with around 17 cultural groups existing between the Paleolithic period, until the period of European colonisation.
The Diaguita people created the advanced trading culture in the northwest but were conquered by the Inca Empire around 1480, while the Huarpe people of central Argentina are renowned for their ingenious farming practices.
You can learn about the myriad of cultures all over the country, from the historical Italian-immigrant barrios (neighbourhoods) in Buenos Aires and the Gaucho farming culture in the Pampas, to the Patagonian Gaucho culture in the south and the Huarpe people around Mendoza.
We also recommend learning about Argentina's indigenous population, which has suffered greatly since the 19th century due to discrimination and stolen land rights. Many native communities have had their ancestral lands stripped away, often violently, due to large-scale agriculture and mining.
You can support the indigenous population by trekking with native guides, staying in locally-owned accommodation, shopping at artisan markets, participating in traditional events, and speaking with indigenous Argentinians to learn more about their culture and land crisis.
Not only will your contribution help the native population, but you'll also gain an enriching insight on your holiday.
Top People & Culture Tips
Two-tier price system
You will encounter a two-tier price system in many popular tourist sites such as national parks, tango halls and museums, with prices for tourists in US dollars and prices for Argentinians in pesos.
This does not always mean you are being charged more. Many businesses prefer to be paid in the more stable US currency to maintain long-term operations, since the peso is often unstable with fluctuating value.
What to wear
Argentine people tend to dress up a little more, particularly in the trendy city of Buenos Aires. The stylish porteños (locals) rarely wear the 'active wear' or baggy sweatpants and sneakers that are regularly worn in the UK, USA and Australia.
If you'd like to fit in more and avoid looking like a 'typical foreigner', you may like to bring a dressy outfit, particularly if you intend to go out at night. In the regional areas, you can dress comfortably for your activities such as trekking.
Be respectful
In a country with dozens of indigenous and immigrant cultures, languages and customs, it's important to treat everyone with respect during your visit. Always greet people politely and don't take their photograph without their permission.
Enrich your holiday by learning about the country from the locals, and honour the indigenous population by trekking with native guides or participating in traditional events.
Learn some phrases
Although Spanish is the official language of Argentina, there are at least 40 languages spoken across the country, including indigenous and immigrant languages. The major regional languages include Quechua, Guaraní and Mapudungun.
Quechua is spoken by around 800,000 people with 70,00 speakers in the Salta Province, Guaraní is spoken by around 200,000 people, mostly in Misiones (home to Iguazú Falls) and Corrientes (home to the Wetlands), where it is the official language. Mapudungun is spoken by 100,000 Mapuche people, largely around the Buenos Aires and Pampas areas.
Of the immigrant languages, Italian is the most dominant, with over 1,500,000 Italian speakers. It's the second most spoken language in Argentina and you may find an Italian influence on the Argentine Spanish, due to the Italian immigration which peaked in the early 20th century.
There are also around 1,000,000 speakers of Levantine Arabic, due to immigration from the Middle East, while German is spoken by about half a million people.
As Argentina is predominantly a Spanish-speaking country (the fourth largest in the world), you may find it useful to learn a few Spanish phrases before you go. Learning even just a few words can help to build a rapport with the local and lead to some wonderful cultural interactions.
Here are few Spanish phrases to get you started:
Hello - Hola Welcome - Bienvenidas Good morning - Buenos días Good afternoon - Buenas tardes Good evening - Buenas noches Cómo estás? - How are you? (informal; used with friends and family) Cómo está usted? - How are you? (formal; used with strangers or seniors) I am fine - Estoy bien Nice to meet you - Mucho gusto I need help - Necesito ayudaI do not understand - Yo no comprendo Thank you - Gracias Excuse me - Perdón Sorry - Lo siento Please - Por favor Goodbye - Adiós See you later - Hasta luego Cheers! - Salud!
Responsible Accommodation in Argentina
Wayfairer is proud to partner with a range of luxury hotels and lodges who share our responsible travel values. You'll stay in properties which prioritise sustainability by using locally-sourced materials and produce, hiring local staff, conducting ethical wildlife activities and operating conservation and community initiatives.
You can get a glimpse of traditional Gaucho culture on an authentic estancia (ranch), located just outside Buenos Aires in the Pampas. Estancia La Eloisa is a working estancia, with a beautiful estate where guests can go horse riding and learn about the daily agricultural activities of the farm.
You can also experience local Argentine life in Mendoza, with a stay at Lares de Chacras, a warm, family-run hotel. 'Lares' means 'home' and the family strives to make all their guests feel at home in this stunning region.
Posada Verde Oliva is located in an olive grove in Coquimbito, also near Mendoza. Here, you can help with the collecting and harvesting of olives, then taste the home-grown produce and wine.
For those heading to the Iguazú Falls, you can stay in the depths of the Iryapú Jungle at Loi Suites, an eco-friendly luxury lodge, located close to the falls.
The lodge was built with a focus on environmental preservation and respect for nature, and you'll be surrounded by towering trees and thriving wildlife.
Venture south and you'll find Koi Aiken, a secluded property surrounded by beautiful mountains and lakes. The staff organise excursions with local expert guides to nearby treasures such as Los Glaciares National Park and Perito Moreno Glacier.
Las Balsas, located in Villa La Angostura of the Lake District, is another luxurious hotel offering immersive nature adventures with local guides. You can go trekking and sailing, before tucking into gourmet, traditional Argentine cuisine, made with fresh, local produce.
Top Responsible Accommodation Tips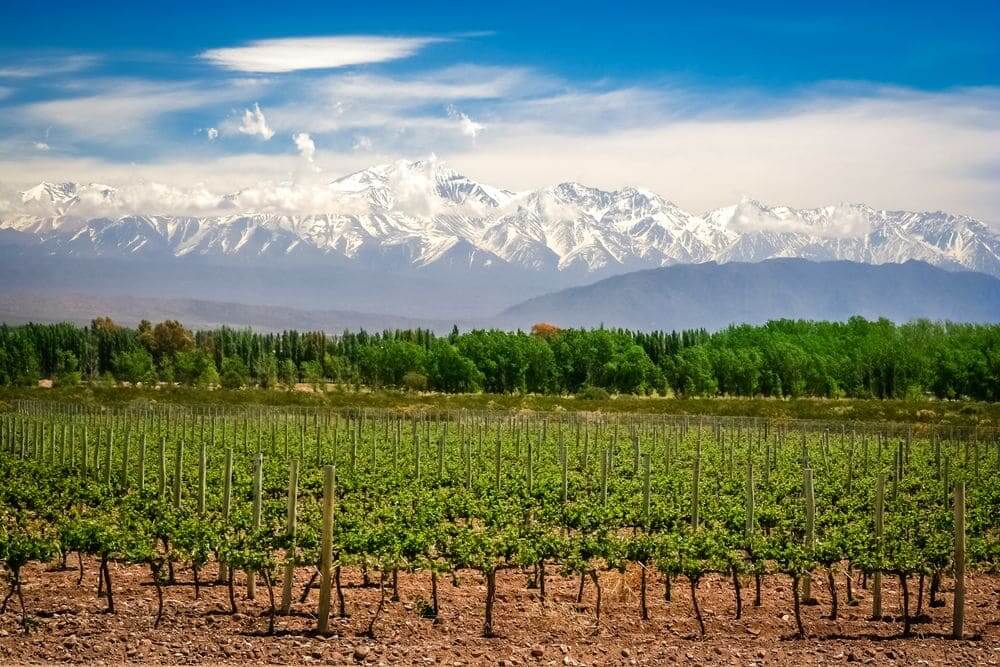 Tip the staff
It is customary to tip about 10-15% of the bill for good service in restaurants, cafes and spas. You should also tip (at your discretion) and support your hotel staff, porters and taxi drivers, who work hard to ensure you have a wonderful trip to Argentina.
When paying your bill, say 'cambio, por favor' (change, please), if you'd like your change back. If you only say 'gracias' (thank you) when your server is taking your bill with payment, this implies that the server should keep the change as a tip.
Pack for a Purpose
A great way to contribute to the community is through the fantastic Pack for a Purpose program, where you use a small amount of space in your luggage to bring supplies for local community initiatives. You can leave your donations with our partner hotels and lodges who will pass them on to the schools, medical centres or conservation projects.
If you're planning a trip to Argentina, we hope these tips will help you to travel in a responsible and sustainable manner. Contact our Luxury Travel Specialists to chat about your ideas and start planning your dream Argentina holiday.
We understand that booking trips, especially adventurous and alternative ones such as this can be intimidating, so get in touch; we can take the stress out of your holiday planning and organise a trip you won't forget!
Get in touch
Sign up to our newsletter
For more travel inspiration delivered straight to your inbox just fill in your details here
More inspiration from Wayfairer customers and travel specialist
Sign up to our newsletter
For more travel inspiration delivered straight to your inbox just fill in your details here