Community-Led Wildlife Conservation in Kenya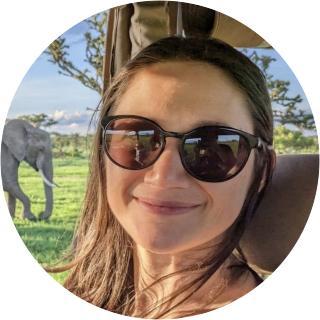 By Kat MacLeod
April, 14, 2023

4 Min read
Watch our short film on community-led conservation in collaboration with Saruni Kenya
Growing up watching documentaries by Sir David Attenborough, Africa has always been a continent I have been fascinated by.
It has always been a dream of mine to film the incredible diversity of wildlife and landscapes that Kenya has to offer and to get the opportunity to create a film in such an incredible location was an experience I will never forget.
As a filmmaker and photographer, I am always on the lookout for that perfect shot, beautiful lighting and fascinating stories. Visiting Kenya offered an endless supply of all three.
The stunning location of Saruni Samburu, perched on a clifftop overlooking the expansive Kalama Conservancy, gave the perfect vantage point to observe and film the landscape and changing weather conditions, from atmospheric storm clouds to stunning sunsets.
At Saruni, 90% of employees are from the local community. Having grown up in the region, the guides can navigate the area like the back of their hand, giving guests (and me and my camera) the best chance of observing unique animal behaviour.
Being experts in the behaviour of Kenyan wildlife, the Samburu guides were able to get us as close as possible to the animals in order to get the best shot.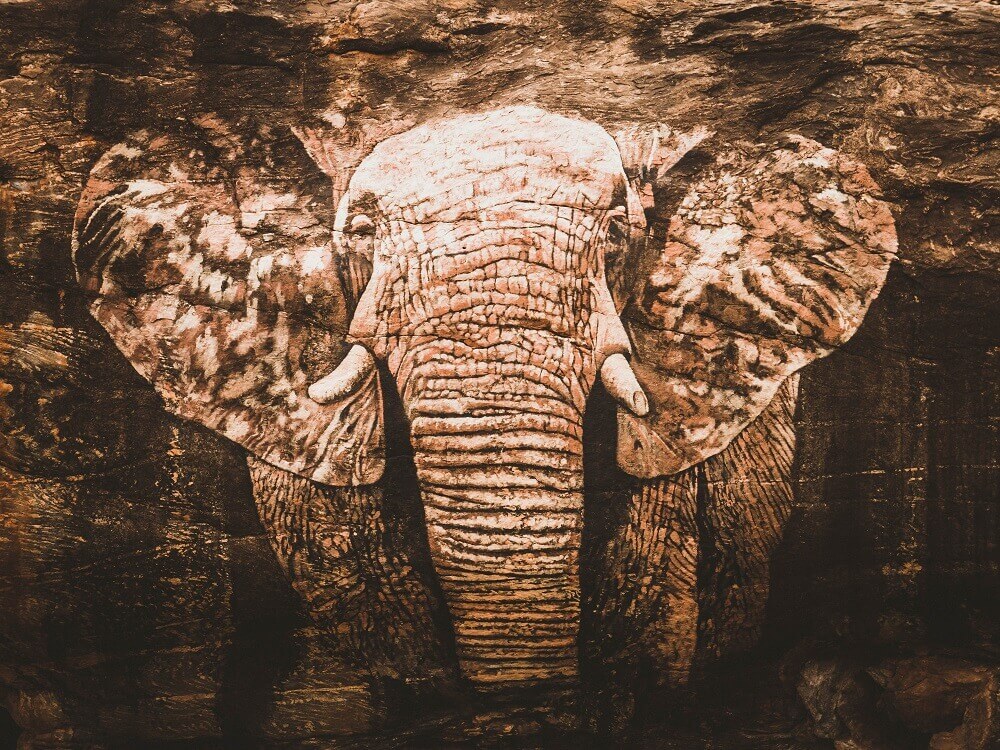 One unforgettable morning, I was left rapidly switching to my wide angle lens, as a herd of elephants calmly approached, almost within touching distance. Whilst I was somewhat alarmed, Sammy, our Samburu guide, grinned and assured me that this was very normal and the elephants were simply being inquisitive.
Later that evening, we were invited to see a traditional Samburu dance on the clifftop overlooking the conservancy. As a filmmaker, this was a dream scenario and an absolute privilege, to be invited by the tribesmen and women to observe their traditions, dressed in colourful shukas and chanting tribal songs in front of a glowing sunset.
This was my first visit to East Africa, and I cannot understate what an unforgettable experience it was. The Kenyan people are incredibly passionate about their wildlife and protecting it, and it's great to see how tourism can play a part in this too.
The impact of community-led conservation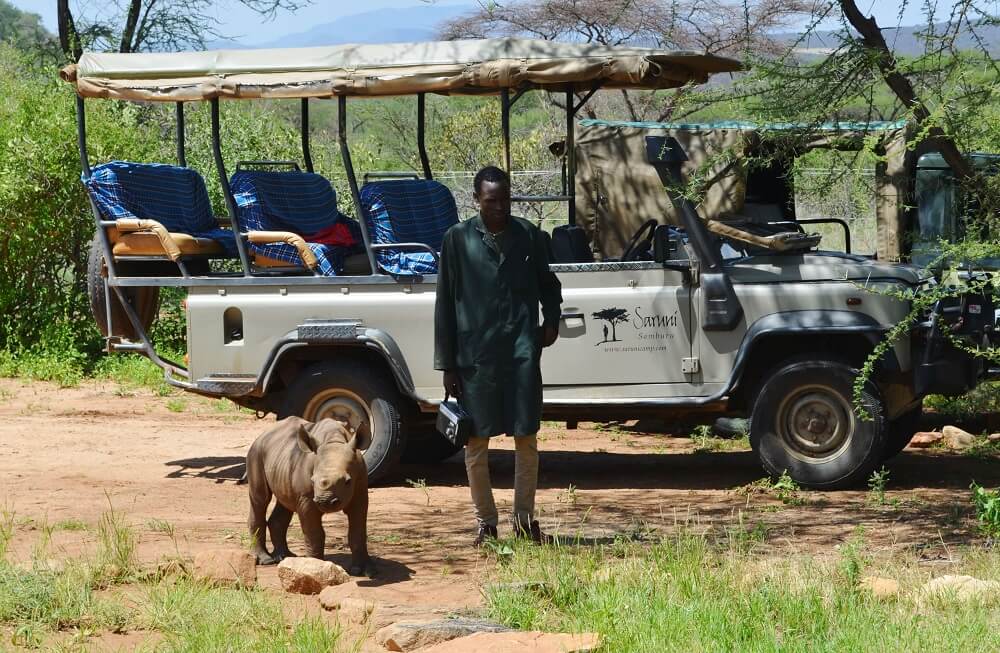 For years, A safari in Kenya meant visiting one of the country's famous national parks, such as the Masai Mara or Amboseli. Whilst these are definitely fantastic places to observe wildlife, the majority of the country's wildlife, up to 70% in fact, is actually found outside the protection of the country's national parks.
In an effort to protect some of that wildlife, in recent years there has been a surge in the number of private reserves and conservancies set up, particularly in northern Kenya. Unlike National Parks, which are owned and run directly by the government, conservancies are owned and run by local communities.
Kalama Conservancy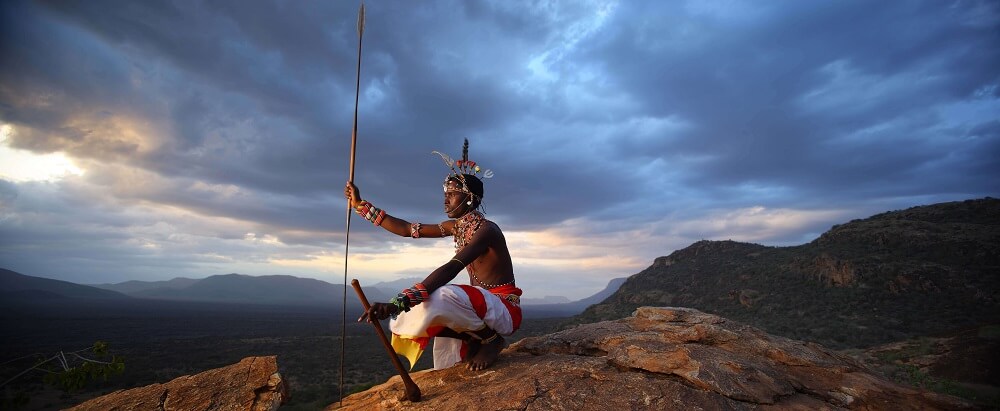 One such reserve is Kalama Conservancy, which was founded in 2002 and home to Saruni Samburu.
Much of the land where conservancies have been created was historically pastoral, where wildlife was often seen as a nuisance. Creating conservancies has enabled both wildlife and local communities to thrive.
Locals saw how wildlife draws in tourists, and with the creation of luxury lodges such as Saruni Samburu, in turn, the money generated filters directly into local communities (rather than back to central government, as is often the case with national parks).
By providing work for local people, the money generated by tourism flows directly back to their families and communities.
90% of staff at Saruni Samburu are from Samburu villages surrounding the conservancy. Nicole, a young Samburu woman, started at Saruni in an entry level position. She has rapidly risen through the ranks to assistant manager, and told me how the money she earns enables her to send her siblings to school.
Sera Conservancy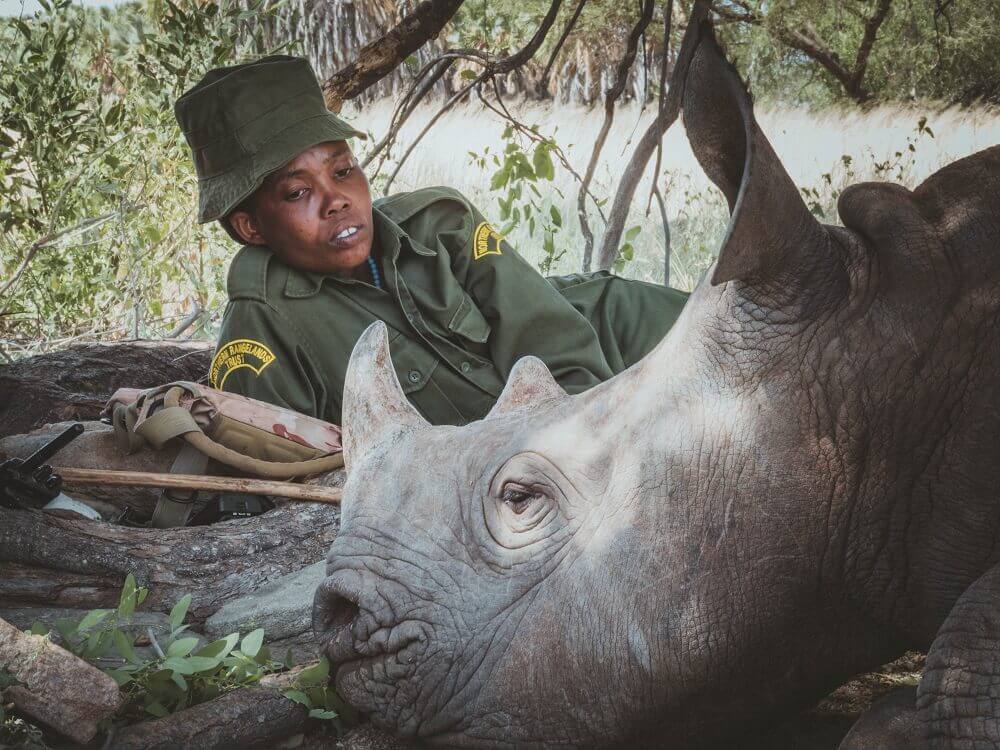 Another conservation success story is Sera Conservancy, around two hours drive away from Kalama, and home to Saruni Samburu's sister lodge, Saruni Rhino.
The area has historically been a hotspot for poaching and as a result, rhinos have been locally extinct for 25 years.
In 2001, local Samburu communities formed the Sera Wildlife Conservancy (SWC) with the aim of bringing together three historically rival ethnic groups to ensure the conservation and sustainable use of natural resources in their traditional lands.
In 2015, 10 black rhino were introduced to the area, and the Sera Rhino Sanctuary was established within the conservancy.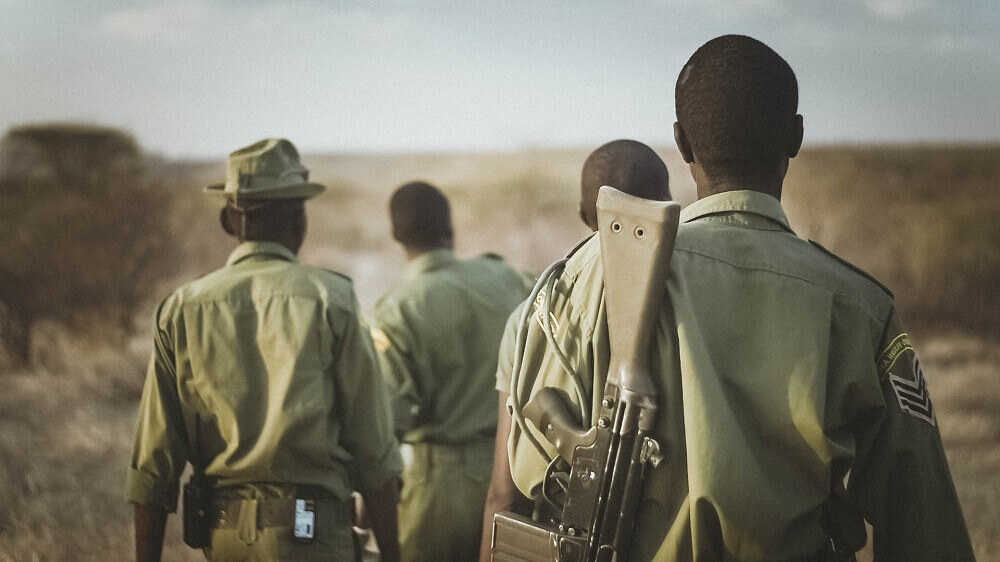 This has allowed the conservancy to offer a truly unique experience: tracking black rhino on foot.
With the redevelopment of Saruni Rhino providing the required infrastructure to host luxury travellers, money from tourism (including a daily conservation fee) is used to pay for rangers, vets, infrastructure etc giving the precious wildlife protection where once there was none.
A safari experience within a conservancy, promoting community-led conservation, is a win-win situation for all involved. The wildlife is protected and thriving, local guides are passionate about conserving their wildlife and visitors can have peace of mind that money being spent is directly benefiting local communities.
An interview with Riccardo Orizio, owner of Saruni Lodges
Riccardo Orizio is a former reporter, published author and passionate conservationist. As a foreign correspondent for the Italian daily newspapers Corriere della Sera and La Repubblica, for the magazines Il Mondo, Fortune and Epoca, and then for CNN, covering war, peace and whatever happens in between.
Since 2003, he has lived in Kenya, surrounded by wildlife and dramatic landscapes, where he owns and manages Saruni's four deluxe safari camps: Saruni Mara, Saruni Wild, Saruni Samburu and Saruni Rhino.
How Saruni got involved with community-led conservation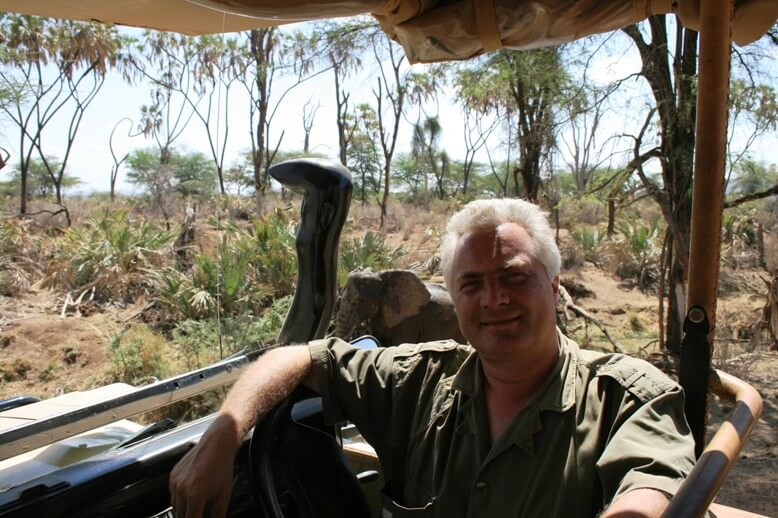 Our success in Kalama conservancy with Saruni Samburu has been instrumental in the possibility to be involved in nearby Sera Conservancy.
Established in 2008, Saruni Samburu has quickly become one of the main examples of the principles that Northern Rangelands Trust (NRT, the umbrella organisation that Kalama and Sera conservancies belong to) stand for: the strong and mutually beneficial partnership between an investor and a community, with the mediation of NRT.
Both Kalama and Sera belong to Samburu communities, who are closely interconnected, so Sera was looking at their neighbours and at our role within Kalama's progress as a conservancy and as a community, and then offered us the opportunity to play a similar role within their amazing project.
Why community-led conservation is so important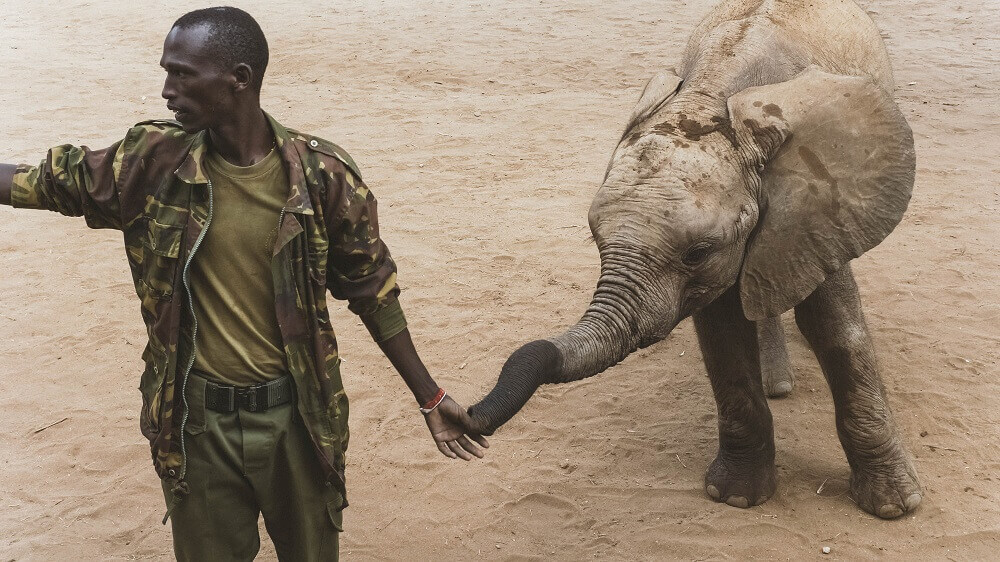 First of all, because an important percentage of Kenya's wildlife is not within national parks or even national reserves, but on privately-owned land, often owned by a community.
Then, because in a nation where the economy grows very quickly and the population too, the only way to ensure long-term future for wildlife is to protect the land and therefore to partner with, involve and benefit those who own the land.
If these communities do not believe in the concept of wildlife conservation, then no legislation, no NGO, no government and no groups of wealthy donors can ensure that the majestic Kenya wildlife is still free to roam its protected areas in the next generations.
What are the benefits of community-led conservation?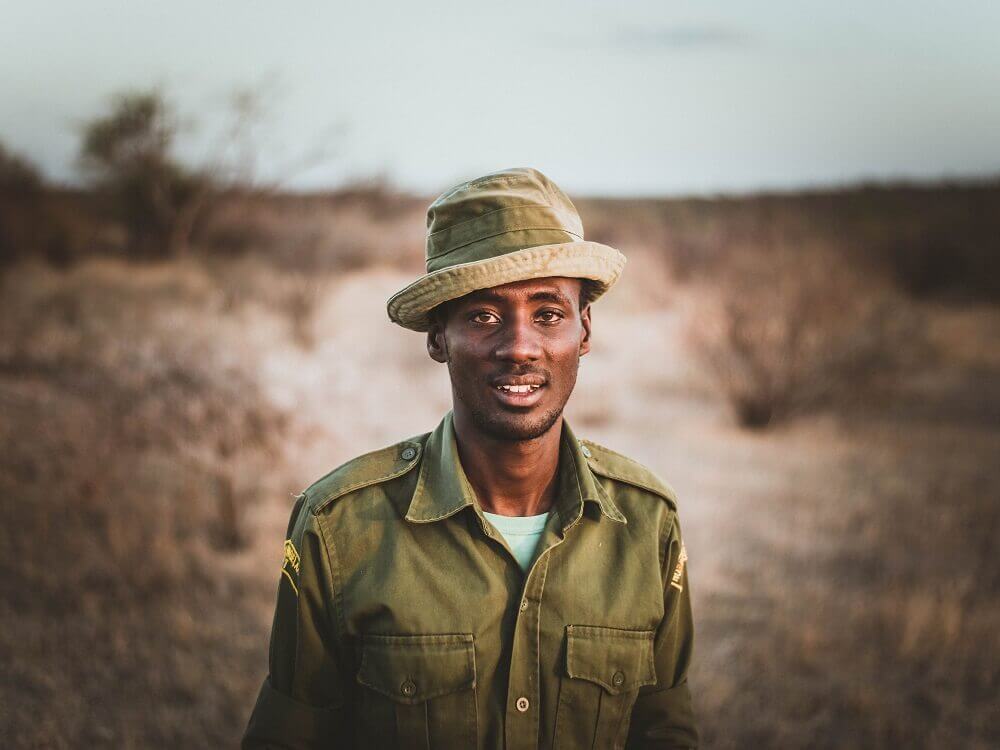 The communities benefit because Saruni pays an increasing amount of money for the use of their land and has an obligation to employ from within the community: at least 80% of our total workforce.
Saruni's guests benefit because being on safari with guides who own the land and have a vested interested in seeing their land successful makes a big difference in the quality of the experience. And it is not only the guides; interacting with our Samburu staff opens a new dimension to the safari because it reveals a different culture, a different perspective.
People, landscape and wildlife are the three pillars of the Saruni safari experience and they are all equally important.
The biggest challenges of setting up and managing community-led conservation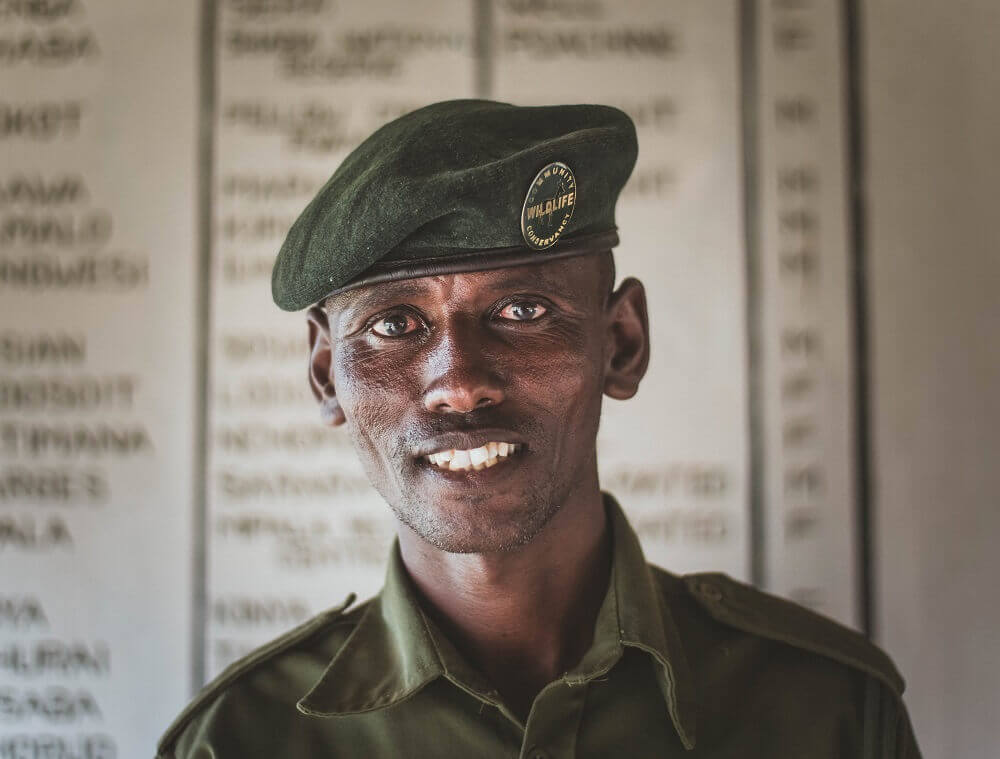 Well, dealing with a community is never easy, simply because a community has just started developing a sense of what a business is and how it is run.
For a community, it is often difficult to differentiate between a business and an NGO that provides humanitarian assistance and therefore, to understand the difference between aid and trade. Also, often the community does not have skilled workers in areas of tourism and the training process can be long.
Finally, for semi-nomadic pastoralists, like the Samburu or the Maasai, conservation is great, but it needs to coexist with their traditional occupation, which is often raising livestock. So, to find the right balance can be a challenge, especially during the recurrent droughts which have affected northern Kenya and Kenya in general.
What are your hopes for the future of wildlife conservancy in Kenya, and beyond?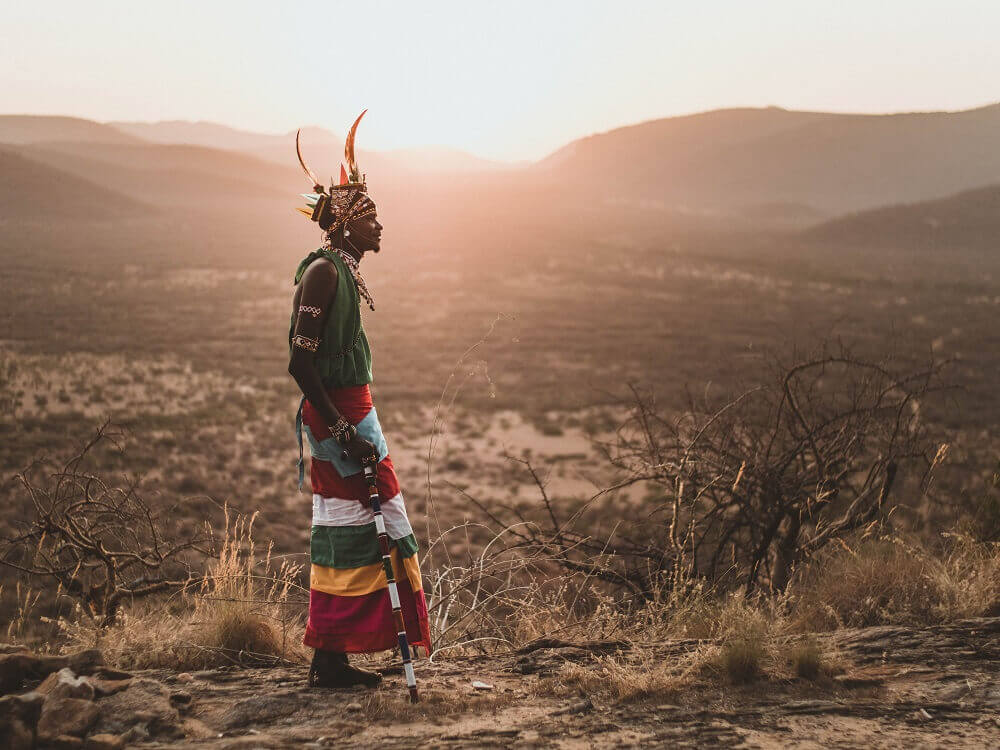 In the next five to ten years, Sera will become a model conservancy looked up to by anyone who has the future of conservation in Africa in their hearts.
Previous models of conservation focused only on animals, but modern conservation acknowledges that the "chain" is different: first you focus on the people and make the people believe in conservation and benefit from it in a significant, transparent, increasing way.
Then, the people who control the land protect enough of it from development because they believe in the financial and non-financial benefits of doing so. Only then does wildlife thrive on the land, often at an incredible fast rate.
We understand that booking trips, especially adventurous and alternative ones such as this can be intimidating, so get in touch; we can take the stress out of your holiday planning and organise a trip you won't forget!
Get in touch
Sign up to our newsletter
For more travel inspiration delivered straight to your inbox just fill in your details here
More inspiration from Wayfairer customers and travel specialist
Sign up to our newsletter
For more travel inspiration delivered straight to your inbox just fill in your details here