Wayfairer Travel Guide: South Africa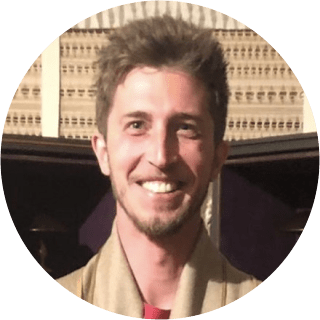 By Tom Blakey
April, 14, 2023

4 Min read
If you're planning a holiday to South Africa our travel guide will help you decide where and when to go and what to do whilst you're there.
Whether you want to summit Cape Town's majestic Table Mountain, stay at an award-winning winery in the Cape Winelands, go on a whale-watching adventure in the coastal town of Hermanus, drive along the breathtaking Garden Route, experience phenomenal wildlife encounters in Makalali Private Conservancy in the Greater Kruger region, hike in the Drakensberg Mountains or relax on the pristine beaches of KwaZulu Natal's North Coast, South Africa offers a wide range of incredible travel experiences.
Where to go
Our South Africa holidays tend to focus on the following areas: Cape Town > Hermanus > Cape Winelands > The Garden Route > The Drakensberg Mountains > Kwandwe Game Reserve > Madikwe Game Reserve > The Battlefields Region > Nambiti Private Game Reserve > The Greater Kruger Region > Hluhluwe iMfolozi Park > KwaZulu Natal's North Coast
Wayfairer Top Tip:

Our South Africa holidays can be combined with other destinations, such as Mauritius, Mozambique, Botswana, Zambia and Zimbabwe.
What to do
Spot southern right whales on the aptly named Whale Coast and the world's shore-based whale-watching capital, Hermanus
See the Big 5 on safari in the Kruger National Park
Visit Robben Island and the District Six Museum in Cape Town to gain insight into South Africa's history and Nelson Mandela's legacy
Swim with dolphins, whale sharks, Manta rays and giant turtles on the Maputuland Coast - also known as 'The Elephant Coastline'
See the famous Namaqualand wildflowers
Drive along the breathtaking Garden Route from Mossel Bay to Storms River
Visit Plettenberg Bay and enjoy activities such as hiking, cycling and horse riding in the surrounding mountains and forests
Hike, kayak or mountain bike in the majestic Drakensberg Mountains



9. Take in the spectacular views of Cape Town, Robben Island and the Peninsula from the Table Mountain Cableway
10. Enjoy phenomenal game drives in the Madikwe Game Reserve situated against the Botswana border, Makalali Conservancy in the Greater Kruger Region or Nambiti Private Game Reserve near Durban
11. Dine at a world-class restaurant in Franschhoek in the breathtaking Cape Winelands
12. Visit the historic Battlefields and learn about the clashes that took place in this region
13. Take a walk in Kirstenbosch National Botanical Gardens in Cape Town
14. Have a cocktail enjoy a sunset cocktail at one of the trendy bars or restaurants along the promenade at Camps Bay, Cape Town
15. Visit the Apartheid Museum in Johannesburg which chronicles the story of 20th century South Africa and the rise and fall of the apartheid system
16. Enjoy a sumptuous seven course meal at a luxurious lodge in the Kamberg Valley in the heart of the Drankensberg Mountains
17. Say hello to the penguins at Boulders Beach
18.Take in the spectacular ocean and mountain scenery of Cape Point, 60km from Cape Town
19. See 'The real South Africa' on a walking or cycling township tour
20. Visit the iconic Victorian beach huts of Muizenberg Beach, near Cape Town
21. Explore the rolling vineyards, world-famous wine estates and charming towns of the Cape Winelands
When to go
An important factor to remember when planning a holiday to South Africa is that it is in the southern hemisphere so the seasons are opposite to those of Europe and North America. The summer in South Africa is characterised by hot, sunny weather, often with spectacular late afternoon thunderstorms, and in the winter you can expect warm, dry, clear days and cool or cold evenings.
Where to stay
Here are some examples of the fantastic accommodation we use in South Africa:
Madikwe Hills Lodge is situated in the heart of the malaria-free Madikwe Game Reserve in northwest South Africa. This luxurious lodge has 10 beautifully furnished, spacious suites each with their own lounge, bedroom, and bathroom with indoor and outdoor showers. The glass-fronted suites open out to a large private deck with plunge pool offering phenomenal views.
Madikwe Reserve is home to the Big 5 of Africa, plus an abundance of other wildlife including the rare Wild Dog. Wildlife can be viewed on game drives, walking safaris, and from the privacy of your suite deck.
The Cape Cadogan is a stately Georgian and Victorian building dating back to the beginning of the 19th century. It was awarded national monument status in 1984.
Located just off vibrant Kloof Street in the centre of Cape Town, the hotel is a short distance from the city's main attractions, such as Table Mountain, Clifton Beach and the Victoria and Alfred Waterfront. Cape Cadogan Hotel has 15 beautifully decorated rooms, plus there's a lovely breakfast room, and a comfortable lounge with an open fireplace.
Thonga Beach Lodge is located on the unspoilt beach of Mabibi on the Maputuland Coast, part of the iSimangaliso Wetland Park. With tranquil bays and reefs for swimming and snorkelling, beautiful freshwater lakes, lush coastal forests, golden sand dunes and a pristine beach, it is an idyllic location. This secluded eco-lodge perfectly captures the essence of a 'Robinson Crusoe' hideaway. From the deck of your thatched-roof hut you can relax and take in the views of the stunning beach below.
Due to the remote location of the lodge guests stay on an all-inclusive basis - you can enjoy delicious buffet breakfasts and lunches, afternoon teas, and sumptuous three course evening meals.
Itinerary Ideas
The suggestions below are examples of holidays which we can arrange, however they can be tailored to suit your personal preference.
On this exciting holiday you'll explore the wonderful city of Cape Town, plus the stunning Cape Peninsula and Cape Winelands. You'll also have incredible wildlife viewing opportunities in Makalali Private Conservancy in the Greater Kruger region, before crossing the border to Zambia to visit the majestic Victoria Falls.
This self-drive adventure starts in Durban where you'll collect your hire car and drive to KwaZulu Natal's North Coast. Next you'll head to the Drakensberg Mountains where you can hike through some of South Africa's most spectacular scenery. You'll then visit the historic Battlefields and learn about the clashes that took place here. Your trip ends with an incredible safari in the Nambiti Game Reserve.
Your South Africa Self Drive Honeymoon starts in Cape Town where you'll spend three nights before driving to the stunning rolling vineyards, towering mountains and world-famous wine estates of the Cape Winelands. From here you'll drive along the breathtaking Garden Route and then onwards to the Amakhala Game Reserve near Port Elizabeth.
Responsible Travel
We encourage all of our clients who are visiting South Africa to travel in a responsible and respectful manner to ensure that tourism has a positive impact on the economy, the environment, and the local communities. You can read our guide to responsible travel in South Africa. You can read our guide to responsible travel in South Africa here.
Travel Essentials
Getting there: For some of our South Africa holidays you'll need to fly into Cape Town and for others you'll need to fly into Durban – your Wayfairer Fair Travel Specialist will advise accordingly.
Flying time: London to Cape Town = 11 hours 30 minutes, London to Durban: 13 hours 25 minutes (via Johannesburg)
Recommended airlines: British Airways, South African Airlines
Time difference: South Africa is just one hour ahead of United Kingdom
Currency: South African Rand. The exchange rate is approximately UK£1 = ZAR 16.78, US$1 = ZAR 12.81 and €1 = ZAR 15.42
Visa Requirements: UK passport holders do not require a visa for a stay of up to 90 days. You will need a passport with at least two blank pages and your passport must be valid for 30 days after the end of your visit to South Africa. Click here for further information about visas.
Vaccinations: There's no risk of malaria throughout most of the country. Kruger National Park does have a low malaria risk, however Madikwe and Kwandwe Game Reserves are malaria free.
A yellow fever vaccination certificate is required for travellers arriving from countries with risk of yellow fever transmission and for travellers who have transited for more than 12 hours through an airport of a country with risk of yellow fever transmission. Click here for further information about yellow fever vaccination certificates and recommended vaccinations for South Africa.
Your Wayfairer South Africa Holiday
On selected Wayfairer South Africa holidays we offer a 'meet and assist' service. With this personal service, you will receive a warm welcome from a friendly representative as soon as you disembark the aircraft from your international flight. A representative will escort you through immigration, customs and baggage collection and they will remain with you until you meet your driver in the arrivals area. Please ask your Africa Fair Travel Specialist for more information about this service.
Language Tips
There are 11 official languages in South Africa, however you'll find that English is widely spoken – especially in the main cities and towns. If you're planning on visiting rural communities we encourage you to make an effort to learn a few words in Afrikaans or the relevant tribal language. The ability to speak some basic words such as 'hello' and 'thank you' will undoubtedly win you many smiles from the friendly locals who you come into contact with during your time in the rural areas of South Africa.
If you'd like to plan a holiday to South Africa, call our Luxury Travel Specialists for a chat about your dream trip or fill out our no-obligation enquiry form.
We understand that booking trips, especially adventurous and alternative ones such as this can be intimidating, so get in touch; we can take the stress out of your holiday planning and organise a trip you won't forget!
Get in touch
Sign up to our newsletter
For more travel inspiration delivered straight to your inbox just fill in your details here
More South Africa travel inspiration from Wayfairer customers and travel specialist
Sign up to our newsletter
For more travel inspiration delivered straight to your inbox just fill in your details here