Top 10 Cultural Things to do in Egypt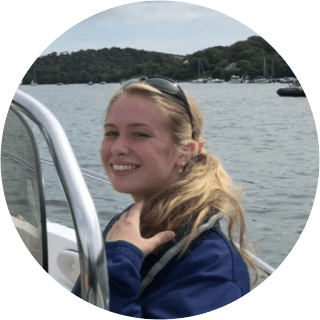 By Rose Dorgan
November, 2, 2023

4 Min read
Our guide to the top cultural and authentic things to do and visit in Egypt
Looking for insightful, authentic, or cultural things to do in Egypt? This quintessential list gathers ten of our favourite cultural experiences in Egypt, finding the perfect balance between Egypt's spellbinding ancient civilisations and its colourful culture today.
Why visit Egypt for its culture & history?
Egypt is vastly appreciated for its distant yet fascinating ancient history, a period of grand architecture, striking regal figures and engrossing mythological tales. Stemming from this bewildering period thousands of years ago has burgeoned a beautiful and colourful national culture. Encompassing Islamic, ancient, and Nubian influences, Egyptian culture offers a spectrum of fantastic experiences and encounters for curious tourists like you.
Any of these fascinating cultural experiences catch your eye? Talk to a Wayfairer Travel Specialist today and discover your perfect tailor-made holiday to Egypt. Enquire here.
| | |
| --- | --- |
| Best places to visit in Egypt for art culture: | Best places to visit in Egypt for interactions with locals: |
Best places to visit in Egypt for ancient culture:
The Pyramids of Giza & Great Sphinx, Cairo/Giza

The Giza Necropolis is a hallmark of Ancient Egypt, an era noted globally for its archaeological character and Pharaonic grandeur. Access a glimpse of this by wandering around the Pyramids of Giza.
Location of the Pyramids of Giza
The pyramids are situated on a rocky plateau west of the Nile River in Northern Egypt. They are just 15km from Cairo and if you're planning a visit to the Pyramids of Giza, here's what you need to know.
How were the Pyramids of Giza built?
The building of the Pyramids of Giza began during the 4th dynasty of the Old Kingdom of Ancient Egypt. It is largely assumed that the Egyptians employed a slope or ramp system that was used to haul stones into the pyramid formation. Today, the Pyramids of Giza are the only one of the Seven Wonders of the Ancient World which is still largely preserved.
The enormity of the Great Pyramids offers an unparalleled cultural spectacle, revealing a web of historical secrets. The imposing and carefully sculpted Great Sphinx of Giza guard the pyramids, representing a pharaonic, mythical creature, which is the most giant monolith statue in the world.
Take a Pyramids of Giza Tour
Uncover the riddles which exude from Giza's notorious landmarks upon an insightful Pyramids of Giza tour, tracing from each hidden corner to another. Leave the Giza Necropolis feeling stamped with the shadows of Egypt's enigmatic past.
Read more on travelling to Egypt:
2. Valley of the Kings & Queens, Luxor
Revealing secrets of the endlessly curious Pharaonic period, the Valley of the Kings provides a passageway back in time to the ruling of Egyptian kings between the 18th and 20th dynasties.
Where is the Valley of the Kings?
The Valley of the Kings occupies an arid valley west of the Nile River in Luxor, Northern Egypt. There are 63 tombs which are marked by their distinctive stone architecture and strangely remote surroundings. Perhaps the most notable of these is the Tomb of Ramesses IV, an intricate example of the well-preserved Pharaonic burial traditions of Ancient Egypt.
What was the Valley of the Queens?
Less famous but just as awe-inspiring a cultural experience, the Valley of the Queens lies nearby, memorialising the queens, princes and princesses of the 19th and 20th dynasties. The tomb of Queen Nefetari is regarded as a favourite, where incredibly detailed illustrations cover the walls and pillars as a tribute from her infatuated husband, King Rameses II.
Check out our "Best of Egypt" itinerary, which offers insider access to both the Valley of the Kings & Queens:
3. The Mummification Museum, Luxor
We all learned about the Ancient Egyptian culture of mummification as a child, maybe dressing up as one for Halloween or watching whimsical horror films about them. The Mummification Museum fills in all those gaps in your knowledge, offering an extensive education on the processes and beliefs which mummification encompasses.
What to see in the museum
Among the museum's mesmerising artefacts and exhibits are human and animal mummies, making for an extraordinarily unique and authentic encounter with Ancient Egyptian culture.
Although the museum is tiny, unlike the more famed Luxor Museum (also a great option for cultural experiences), your time there packs many incredible insights into this artistic marvel.
Best temples in Egypt
4. Kom Ombo and Edfu Temples, Luxor & Aswan
Reverberating with the curious mythological heritage, Edfu and Kom Ombo are two of the best places to visit in Egypt. They are often paired during a tour of Aswan and Luxor or a Nile River Cruise. Both are magnificent examples of architectural preservation and date back to the Ptolemaic dynasty, between 305 and 30 BC.
What to see at Kom Ombo & Edfu Temple
The Temple of Kom Ombo encompasses a double temple built in honour of the Egyptian god Sobek, the lord of the crocodiles. Its colossal limestone structures lay as a reminder of the dedication of Egyptians to their gods and kings. Interestingly, several mummified crocodiles are housed by Kom Ombo, immortalising the worship-centric culture of the Ancient Egyptian people.
Enclosing the Temple of Horus, the Falcon God of war and the sky, Edfu is perhaps the most talked about example of the Egyptian dedication to cultural and historic preservation. Among the towering sepia temple are many chambers, beautiful granite statues and detailed carvings.
Check out our staple Egypt itinerary below: embark on a Nile River Cruise and explore the fascinating temples homed by Luxor and Aswan:
5. Luxor Temple
The incredible city of Luxor is revered globally for its landmarks and ruins, which echo the movements of the ancient city of Thebes, the "City of a Hundred Gates". Among these is the staggering Temple of Luxor, a complex of halls, chambers, statues, and shrines which resonates with an abundance of history.
Who built the Luxor Temple?
Pharaoh Amenhotep III established Luxor Temple in tribute to deities Amun, Mut and Khonsu. Luxor Temple is one of the best things to do in Egypt if you're looking for an authentic insight into Egyptian culture.
As shadows of a time far gone begin to erect from each intricate monument and hidden corner of Luxor Temple, you feel swiftly pulled back through Egypt's far-stretching timeline.
Discover more of Luxor and book a tailor-made holiday with one of our Travel Specialists here.
6. Abu Simbel, Aswan
Another majestic Egyptian archaeological site, Abu Simbel, encompasses two temples in Aswan, the Great Temple of Ramses II, and the Temple of Hathor. The complex was built by the followers of King Ramses II in the 13th Century BC and is modelled to strongly resemble the king.
What can you see at Abu Simbel?
Exhibiting the glory of the Pharaonic era, four giant statues of Ramses sit ahead of the main temple, manifesting the careful sculpting which formed a significant part of ancient Egyptian artwork. The four colossal statues overlook Lake Nasser, reflecting the appreciation of the grandeur of nature, which has often been centralised in Egyptian art.
Abu Simbel Sun Festival
The Abu Simbel Sun Festival occupies two important dates annually in Egypt, in February and October, celebrating the rule of Ramses II. These dates offer an incredibly insightful encounter with Egypt's traditional culture, based on its relationship with the solar year.
Best places to go in Egypt for art culture
7. Cairo Opera House
Moving from the mysterious ancient past of Egypt towards its intriguing modern culture, discover how Islamic and pharaonic influences have resulted in fascinating artistic and musical styles. The Cairo Opera House is your perfect gateway to discovering more about Egypt today.
What can you see at Cairo Opera House?
Situated on Gezira Island, an affluent and modern area on the River Nile, the Cairo Opera House spotlights the spectacular tapestry of performing arts attributed to Arabic culture. Whether you are interested in ballet, operas, symphonic music, or movies, dedicating a night on your holiday in Egypt to a glamorous event at the Cairo Opera House is a must!
Since its establishment in 1988, the Opera House has promoted the burgeoning of national music and dance, encouraging young people and tourists to immerse themselves in modern-day Egypt's colourful culture.
See what's showing at the Cairo Opera House.
8. The Museum of Islamic Art, Cairo
As Islam forms a considerable part of the lives of 90% of the country's population, one of the best things to do in Egypt for cultural immersion is to visit the Museum of Islamic Art. You'll see how religion influences modern-day and ancient Egypt.
What you'll see in the Museum of Islamic Art
The museum's intriguing, quirky architecture is a testament to the unique merge of traditional and new, which seems to characterise Cairo. The art within its walls offers something even more enrapturing: a collection of hundreds of years of Islamic art from all over the world.
Wandering through its hallways, past masterpieces diverse in style and symbolism, you are dragged further and further back in time as the rich heritage of modern Islam is divulged to you piece by piece.
Best places to go in Egypt for interactions with locals
9. Flea Markets & Bazaars
Most trips to Egypt encompass a couple of days in Cairo, where you have immediate access to the everyday rhythms of modern-day Egypt. The blend of old-worldly markets and modern industrial centres in Cairo offers a sweeping and intimate spectacle of national culture.
Why visit markets & bazaars?
Flea markets and bazaars in Cairo enable you to contribute to local vendors and craftspeople, also giving you a token of Egypt to bring home with you.
One of the most prominent is Khan Al-Khalili, a market in Islamic Cairo. Here, narrow, cobblestone walkways are fringed with vibrant stalls selling perfumes, soaps, jewellery, spices and colourful Egyptian lamps.
Visiting the Old Market is a wonderful option if you're embarking on a trip to Sharm el-Sheikh, where an array of traditional artworks, clothing, hand-woven rugs and other commodities are sold by charismatic local vendors.
10. Nubian Village, Aswan
The riverside situation of Aswan makes for an arrangement of awe-inspiring experiences which disclose the intricacy of Egypt's cultural heritage. Nestled upon the banks of the Nile River is a quaint Nubian community which inhabits an incredible, brightly-coloured village.
What is a Nubian Village?
Dome-shaped roofs, paved stairways and shapes and patterns representing Nubian tradition characterise this widely-visited Nubian Village. The people of this Nile-centric culture are often regarded as exceptionally welcoming and hospitable, inviting you into their homely cafes and restaurants, which overlook the glistening African river.
Nubian people have their own language and cheerfully celebrate creativity through unique musical and artistic customs. Responsibly converse with locals, taste local food, get involved with song and dance or admire the beautiful Nubian architecture during your visit to a friendly Nubian Village.
We understand that booking trips, especially adventurous and alternative ones such as this can be intimidating, so get in touch; we can take the stress out of your holiday planning and organise a trip you won't forget!
Get in touch
Sign up to our newsletter
For more travel inspiration delivered straight to your inbox just fill in your details here
More Egypt travel inspiration from Wayfairer customers and travel specialist
Sign up to our newsletter
For more travel inspiration delivered straight to your inbox just fill in your details here