In Their Own Words: Josh & Lisa's Tanzania Honeymoon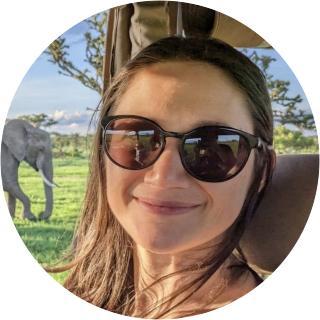 By Kat MacLeod
April, 14, 2023

4 Min read
Joshua & Lisa share their special honeymoon where they experienced the best of safari and beach in Tanzania and Zanzibar
A honeymoon is the number one holiday you want to get exactly right, and Lisa and Joshua knew this from the get-go.
They reached out to Wayfairer Travel and discussed with our travel specialists their best options. Following their consultation based on their interests and needs, Lisa and Joshua chose a safari in Tanzania, followed by a few days on the pristine shores of tantalising Zanzibar.
After all, with starlit dinners, heart-stopping wildlife encounters, sumptuous luxury and stellar service, what could be a better way to celebrate a recent marriage and commence on the adventure of a lifetime together?
The travelled in July 2019, spending four nights in the Selous, staying at Selous Serena Camp and Mivumo River Lodge, and 5 nights in Zanzibar, experiencing the best of Zanzibar Palace Hotel and Hotel Riu Palace.
A honeymoon safari like no other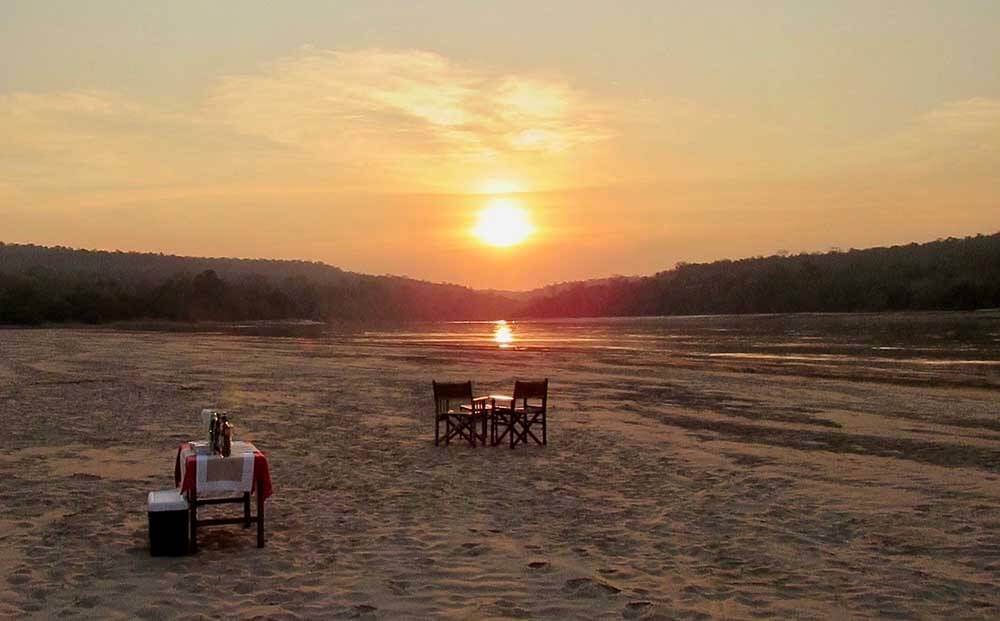 The Selous Reserve in the south of Tanzania is the second largest reserve in Africa and it's home to some of the nation's largest wildlife herds.
With populations of lion, elephant and cheetah which equal the iconic Serengeti or Masai Mara, yet with visitor numbers that pale in comparison, guests who choose southern Tanzania will experience the feeling of having the entire reserve to themselves, ensuring an off-the-beaten track experience.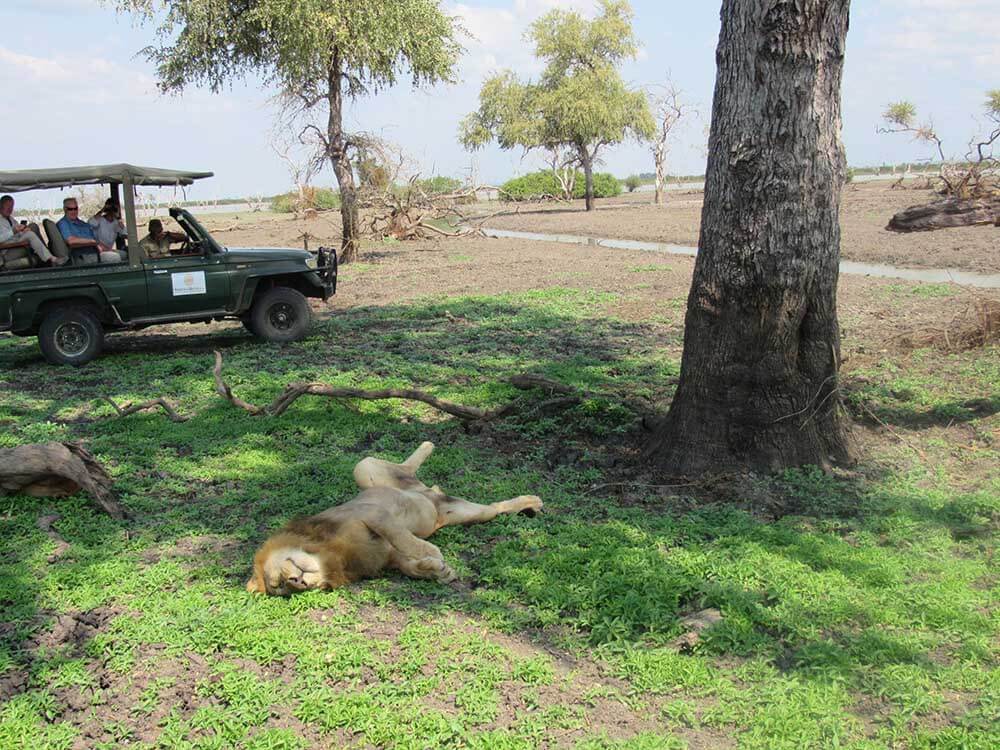 The Selous is also home to an array of captivating landscapes, making for ever-exciting game drives and the chance to spot a wider array of wildlife.
From volcanic hot springs, sprawling lakes, vast wetlands and the Great Rufiji River, Lisa and Joshua explored the wilderness with their knowledgeable guides from Selous Serena Camp and at Serena Mivumo River Lodge.
The below video was shared by Lisa and features highlights of her honeymoon:
A particular highlight was taking to the water…
"The boat safari was so serene and beautiful. But another great highlight was a sundowner which Mivumo River Lodge set up on a sandbar to watch the sunset. We saw a huge herd of giraffe coming down to the river to drink which was pretty cool."
They particularly valued their exceptional guide, Francis, who was full of the knowledge and passion that takes a safari experience from unforgettable, to truly life-enhancing:
"We loved how curious he was. If we saw a zebra running, he would try to find why the zebra was running which led us to some sleeping lions. When we saw some vultures feeding on a giraffe, he looked around for other predators, and we found a pair of lions, which then went down to the water to drink and we were even up close for some lion mating! He was so excited and happy to share his knowledge and experience with us. We could not have asked for a better guide."

Anonymous
Published 3 days ago
Amazing experience. 5 stars through and through. Thank you for creating this experience for us.
Derek and Linda
Published 3 days ago
We have just returned from a two centre trip to Zanzibar and Gorilla tracking in Uganda. Our experience organised by Wayfairer was superb. Maggie at Wayfairer was very professional and friendly. All communications, via email as well as phone were responded quickly and efficiently, Maggie was able to taylor all our requests and gave good advice, making this trip memorable and trouble free. We ...
Danny Dolan
Published 1 week ago
Everything first class and top notch. Wayfairer team hit the nail on the head in every aspect. Big mahalo!
Jared Slovan
Published 1 week ago
Working with Wayfairer was a first class experience from start to finish. Jake listened to what I was looking for within my budget and delivered a trip of a lifetime that exceeded all of our expectations !
Paul Masters
Published 1 week ago
We wanted help in selecting and then putting together a two-centre trip to Africa in March 2023 to celebrate a milestone birthday. Maggie from Wayfairer was careful to find out what we wanted (and what we didn't) and came up with a range of quite detailed possibilities in different parts of the continent. Once we had settled on Sao Tome and Principe she was very responsive to a few tweaks t...
Anonymous
Published 2 weeks ago
The service we got from Wayfairer was outstanding! I would recommend any use this service for trip planning~
Greg Symondson
Published 3 weeks ago
We had a great experience with Wayfairer, who planned a magical honeymoon in Kenya for my wife and I. They really listened to our requirements and came up with the perfect itinerary for us. Communication was excellent throughout and the itinerary portal is a really useful and easy to use resource. Highly recommend!
Melissa B
Published 3 weeks ago
Wayfairer helped us plan the most epic honeymoon ever! The team was incredibly responsive, creative and knowledgeable. They were able to arrange our trip with all of our "must see" bucket list items and also made wonderful suggestions for new spots all within our budget. When we reached out to the team one month before departure, they were flexible with us and helped us make additio...
Anonymous
Published 1 month ago
Our experience with Wayfairer was superb. The communications, via email as well as phone were rapid and effective. Very flexible in meeting our needs and desires. Maggie, and subsequently, the concierge team, was amazing at adding days on at each end of the safari. The on-the-ground support was great as well. Our driver was always able and willing to answer our questions. He made sure everyt...
Rowan Cole
Published 1 month ago
We enjoyed for the second time trips to Kruger it was very enjoyable and well organised by Wayfairer we will hopefully go again


We understand that booking trips, especially adventurous and alternative ones such as this can be intimidating, so get in touch; we can take the stress out of your holiday planning and organise a trip you won't forget!
Get in touch
Sign up to our newsletter
For more travel inspiration delivered straight to your inbox just fill in your details here
More inspiration from Wayfairer customers and travel specialist
Sign up to our newsletter
For more travel inspiration delivered straight to your inbox just fill in your details here