Polar clothing, extreme cold weather gear & packing tips for Antarctica
When it comes to what to wear in Antarctica, you need plenty of preparation and planning to optimise your polar wardrobe, to ensure you stay warm on the frozen continent and can focus on enjoying your trip.
Here, we aim to lay out the best clothing for your Antarctic adventure.
Many visitors to Antarctica assume that when it comes to clothing they need to invest in extreme cold weather gear, such as bulky ski suits, expedition parkas and snow boots.
However, the best way to stay warm in Antarctica is through strategic layering, which makes the most of insulation created by warm air trapped between the layers, rather than the warmth provided by one thick layer.
After all, you want to be mobile out in the Big White, rather than waddling penguin-style from side to side. If you get too warm, you can always take a layer off to keep you comfortable.
Antarctica & Clothing: How to Layer Up
There's no need to over-pack with the idea of wearing every layer you own or to rush out and buy all the latest extreme cold weather gear; quality wins out over quantity here.
Instead, plan what to wear in Antarctica strategically, by layering up.
Underwear
Starting at the very beginning, the best underwear for Antarctica is sports underwear, including sports bras. Brands we recommend include the aptly-named Icebreaker or a high-quality sports brand, such as Adidas. You could also try (super-sexy) thermal underwear, such as merino wool leggings and a top.
Merino wool is an excellent quick-drying material that doesn't withhold odour, making it ideal for what to wear in Antarctica and is therefore a recurring theme in this guide. Avoid cotton as a material, as this breathable fabric doesn't insulate and therefore hinders the layering insulation.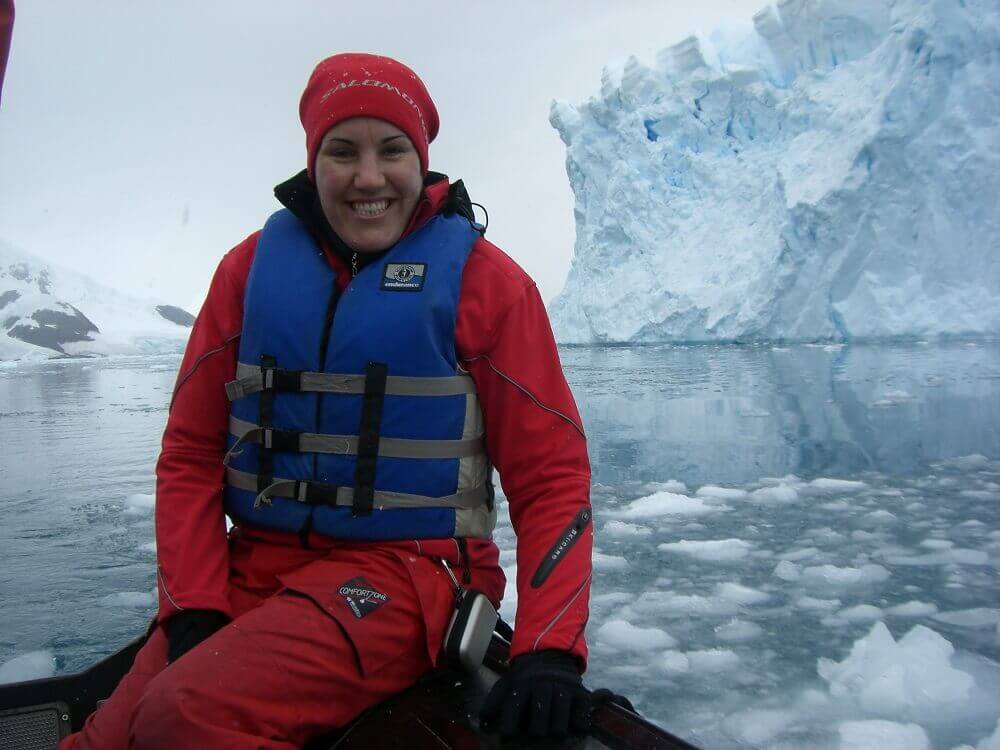 Base Layer
This should be a lightweight layer with moisture control, with 100% merino wool being the best material to go for. Brands such as Helly Hansen, Smartwool and Icebreaker are great for theses, but if you're allergic to wool, then try Patagonia's Capilene range, which is made of a synthetic alternative to wool.
Shirts
These should also be lightweight, breathable and quick-drying, with materials such as polyester, nylon or merino being best. Brands such as Craghoppers, Icebreaker, Patagonia and Columbia have these covered.
Trousers
Moleskin is warm but easy to move in with brands such as Orvis and Canterbury of New Zealand offering great moleskin products, whilst waterproof ski pants are what to wear for when you plan to be spending time in the snow - look for those by The North Face and Helly Hansen.
Insulation Layer
This can be a mid-weight fleece, jacket or parka made with Polartec materials; these are available in 100s, 200s and 300s, with 300s being the optimum for Antarctica. Brands such as The North Face, Helly Hansen, Patagonia and Kathmandu do these well.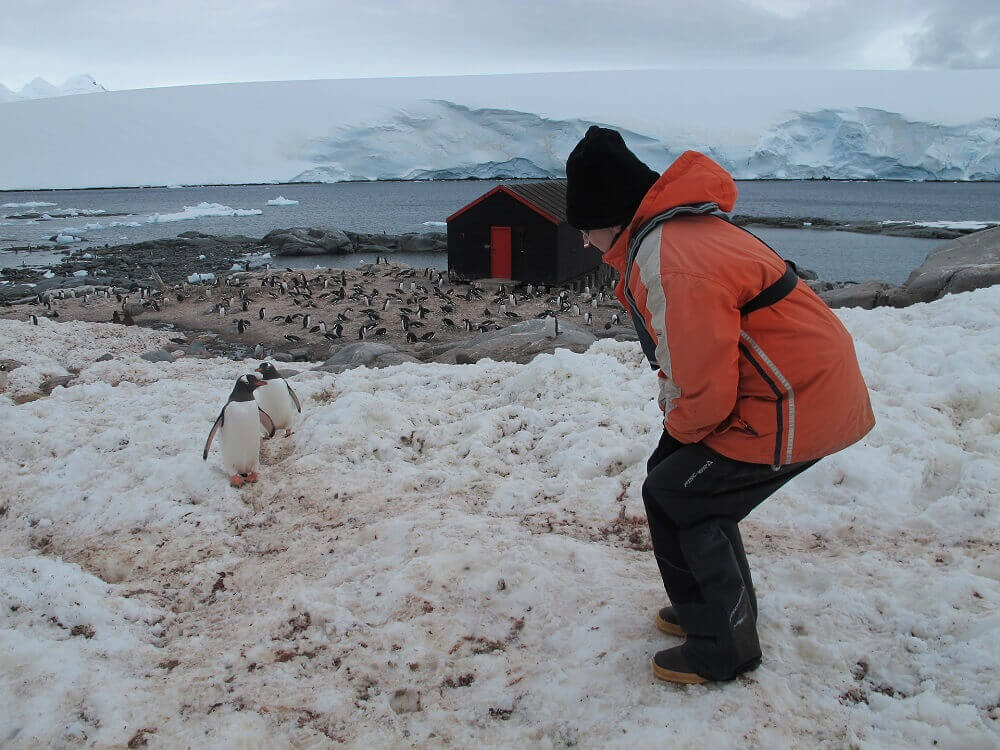 Core Jacket
This is a water- and wind-proof jacket made of either synthetic material (drier) or down (lighter), with a hood. Try Canada Goose or The North Face.
Outer Insulated Trousers
Water- and wind-resistant trousers, ideally with an inner lining of fleece, made from polyester. You'll be exposed to the elements out in Antarctica, including splashes from icy waves on Zodiac trips, plus penguin rookeries can be... how should we say... messy. Brands to go for include Arc'teryx, The North Face, Montane Terra and Helly Hansen.
Gloves
Even your hands should be layered up in Antarctic (just ask those frostbitten polar explorers). Start with glove-liners (optional), then an insulating layer of woolly gloves, then add waterproof gloves (e.g. ski gloves) such as those by Columbia and Outdoor Research. For the final waterproof layer bigger is better, plus you can store handwarmers inside to keep your digits extra cosy.
Hats
Humans lose a lot of their heat from the top of their heads, therefore it's important to keep your noggin snug. Start with one hat to cover the ears (such as a beanie, balaclava or similar), then add a wind-proof hat on top.
No brand recommendations here, as this is more down to personal choice, but pom-poms are a big no-no, as these create gaps in insulation (and block your hood), so you'll lose more heat.
Scarves
A neck cover-up is important to protect against sun exposure as well as provide warmth. Try those by Buff.
Socks
Wear one or two pairs of thick socks (wool is best). Although it can be tempting to go for more, don't wear more than two pairs, as too many layers stops insulation and can actually make your toes feel colder. However, make sure you pack plenty, as socks can get wet easily and no one likes their feet in cold, wet socks.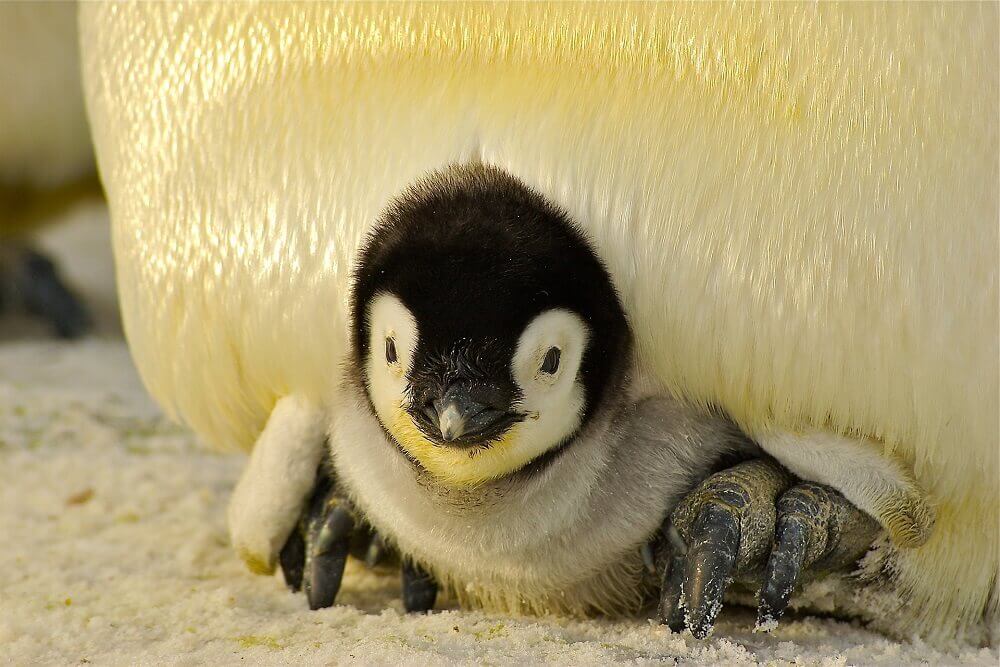 Sunglasses
Aside from looking cool, a good quality, polarised pair of shades protects from glare and snow blindness. Take a look at those by SunGod, which are highly durable, scratch-resistant and perfect for adventure activities (they come with a lifetime breakage warranty).
Bathing Suit
Not something you might expect to pack for a trip to Antarctica, but an essential item of clothing if you're brave enough to partake in the polar plunge! Make like the penguins, seals and whales, taking a dip in the waves of Antarctica - how many people can claim they've done that?
Sunscreen
High factor sunscreen and chapstick are essential, as the ozone layer is at its thinnest in Antarctica, plus there is a lot of glare from the ice, sea and snow during the summer's 22+ hours of daylight.
Ordinary Clothes
Not all of your Antarctic cruise will be spent in the snow. You'll also be hanging out on the ship and may wish to pack something a little more formal for dinner with the captain as you depart and as you return on your Drake Passage voyages.
A pair of slip-on shoes are also great to have to hand, for when wildlife is spotted and you want to rush out on deck without having to stop to tie laces.
Also, many cruise ships include laundry facilities, such as a public laundry room or a laundry service, so you don't have to worry about bringing up to three weeks' worth of cold weather gear in one suitcase.
Waterproof Boots & Expedition Parka
Note that most cruise operators will supply you with boots and an expedition parka or you'll be able to rent them, so check ahead with your tour provider (or us here at Wayfairer) to see what's included in your holiday first, to save you buying and bringing your own bulky cold weather gear.
We hope this article has inspired your polar wardrobe and helped you plan what to wear in Antarctica. For a full packing list and other important travel information, read our Antarctica travel guide for advice.
If you're interested in a bold adventure to the Big White, get in contact with our team of Luxury Travel Specialists by calling us or filling out our no-obligation enquiry form with details of your dream Antarctica trip.