Make memories together with this two-week adventure-filled holiday featuring exceptional safari destinations, up-close wildlife encounters and enchanting lakeside living. Wide-eyed with wonder, there's nothing like a child's face on safari for the first time. Educational, engaging and exciting, safari holidays are great for the whole family, no matter the age.
Our family-friendly Malawi itinerary starts on foot, with one of Malawi's only child-friendly walking safaris at Game Haven Lodge, where you can get up close and personal with wildlife in this predator-free park with your guide.
You stay here for two nights, allowing the children to acclimatise and recover from the long-haul flight before heading deeper into the bush to Malawi's only 'Big Five' Nature Reserve, Majete, where you'll stay in luxury at Mkulumadzi Lodge by Robin Pope Safaris for two nights. Robin Pope Safaris actively encourage family safaris, so much so that they have special privileges when travelling as a family.
After, you'll venture to the 'Place of the Hippo' for three nights at Mvuu Lodge, where you'll float down the Shire River in search of black rhinos, lions, elephants and more. Round off your amazing holiday with four days soaking up the relaxed way of life on the 'Lake of Stars' in Cape Maclear staying at the beachside Makokola Retreat. With water sports, tennis courts, volleyball, sailing, a spa and a beachside pool, there is something for the whole family to enjoy.
Our family-friendly Malawi itinerary features the perfect mix of exciting bush and boat safari with restorative lakeside living, leaving you relaxed and rejuvenated with unforgettable family memories to travel home with.
What's Included:
Private airport transfers
Meals and drinks as mentioned in the full itinerary
Your choice of accommodation styles
National Park and Conservancy Fees
Professional local staff with fair salaries
Trip Itinerary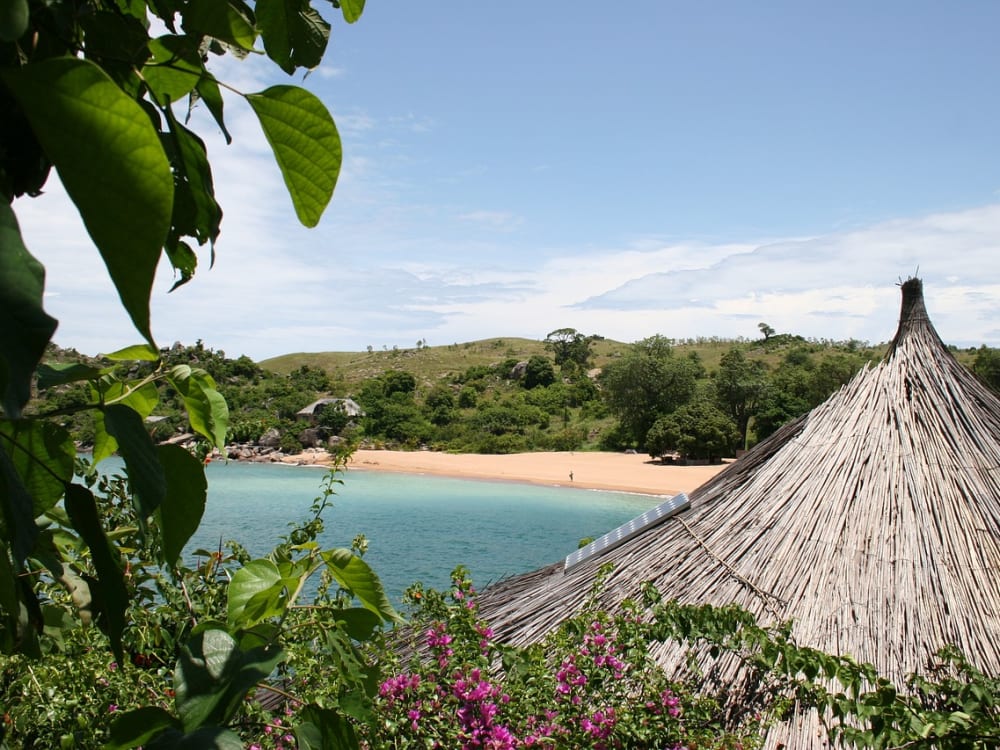 Days 1-2: Game Haven
Day 1 – Arrival in Blantyre and travel to Game Haven
On arrival in Malawi, you will meet your local guide and enjoy a private transfer to Game Haven Lodge, around an hour's journey from the airport. You'll stay here for two nights in a Sable family room.
Game Haven Lodge is a stunning 500-acre private game park and lodge set in one of the last remaining indigenous forests and grasslands of the Shire Highlands in Southern Malawi. Game Haven is one of the few places in Malawi with child-friendly walking safaris.
The patient and engaging guides will take you on a walk around the reserve, teaching you all about animal tracking with dung and footprints on the lookout for the six species of antelope in the park, as well as giraffe and zebra.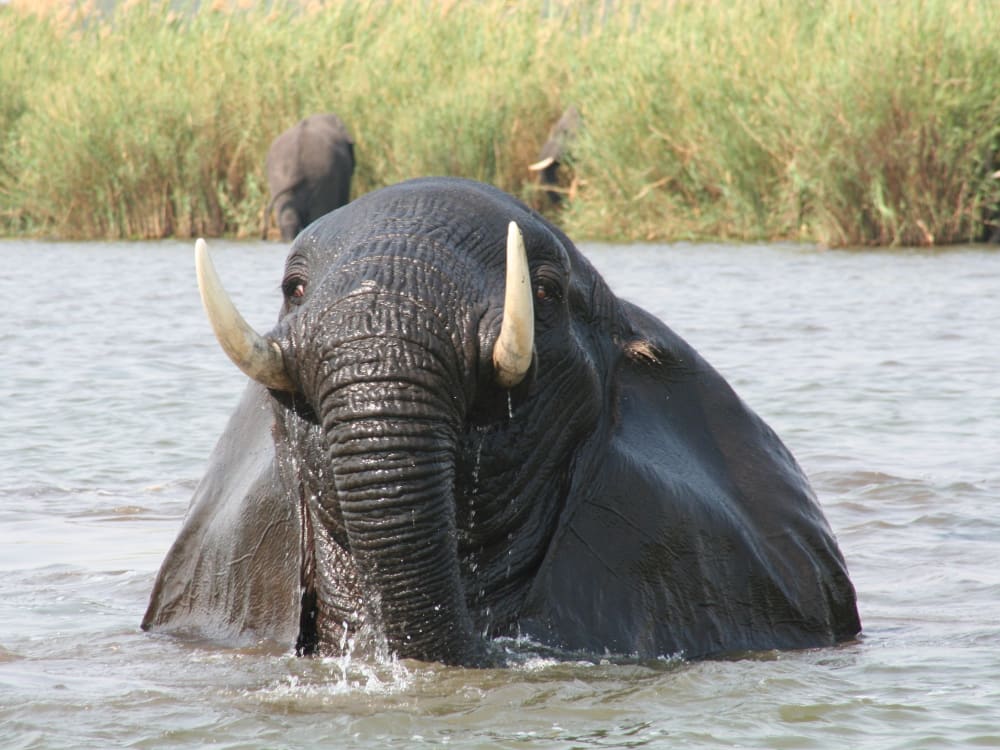 Day 2 – Exploring Chimwenya Game Park
Wake early for your morning safari by foot, vehicle or bicycle before returning for a hearty breakfast on the veranda surrounded by the four-legged residents drinking from the watering hole below.
You have the whole day to explore Chimwenya Game Park and Game Haven. There are plenty of activities to keep the whole family occupied: swim in Lake Bvumbwe under the watchful gaze of a giraffe, go on a horse ride, swim in the swimming pool, go fishing for Bass and Tilapia or climb the rock-climbing wall.
Relax in the evening with an ice-cold Malawian gin and tonic overlooking the endless vistas as the sun sets before tucking into a delectable a la carte dinner at Ambrosia restaurant, with plenty of child-friendly dishes.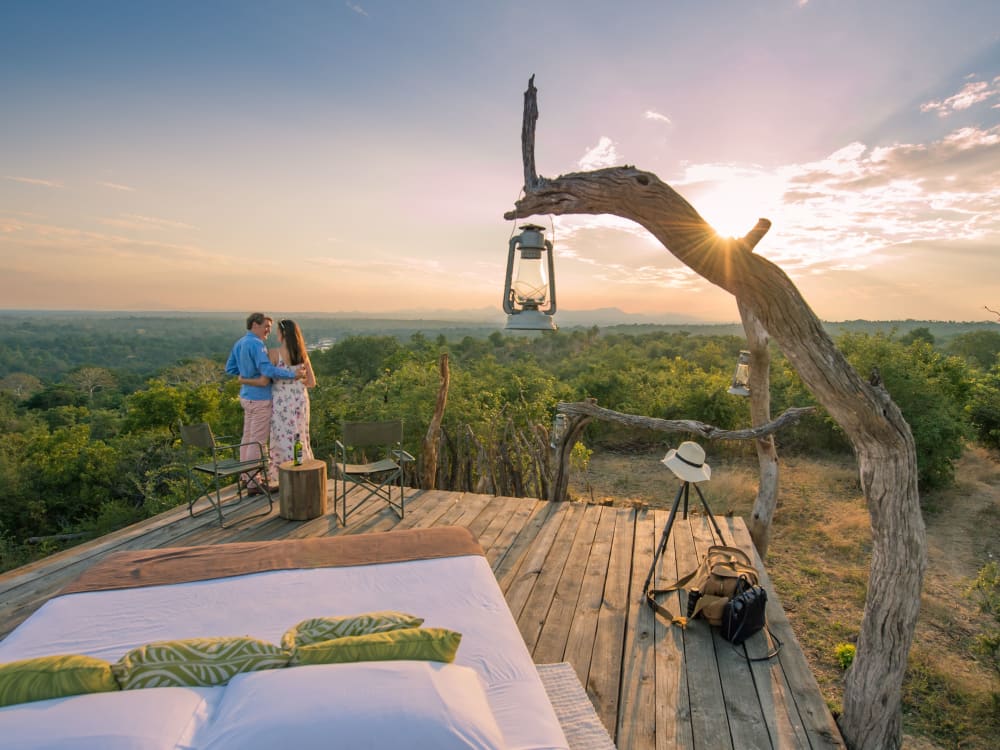 Days 3-4: Majete 
Day 3 – Transfer to Majete 
You'll have a leisurely morning and breakfast and check out before your private transfer to Mkulumadzi Lodge in Majete Wildlife Reserve, around a two-hour drive.
Bring the Jungle Book alive as you hop out of your vehicle and channel your inner Mowgli by entering camp over a suspended rope bridge. It's a little wobbly, which adds to the adventure! On the other side, you are picked up by a different vehicle and driven a short distance to the main lodge building for check-in, just in time for lunch.
Situated on the confluence of the Shire and Mkulumadzi Rivers, this lodge is the most luxurious in the whole of Majete. With no age restriction and plenty of family-friendly activities on offer, it's the perfect place to create fond family memories together. You will stay here for two nights in a luxury family chalet.
After checking in and having a refreshing dip in the large pool, head out on your sunset safari on the lookout for the 'Big Five' before returning to Mkulumadzi for a delicious alfresco dinner. Special mealtimes and child-friendly dishes are accommodated. Afterwards, sit around the fire with your guide and look out for bush babies in the trees before retiring to your chalet.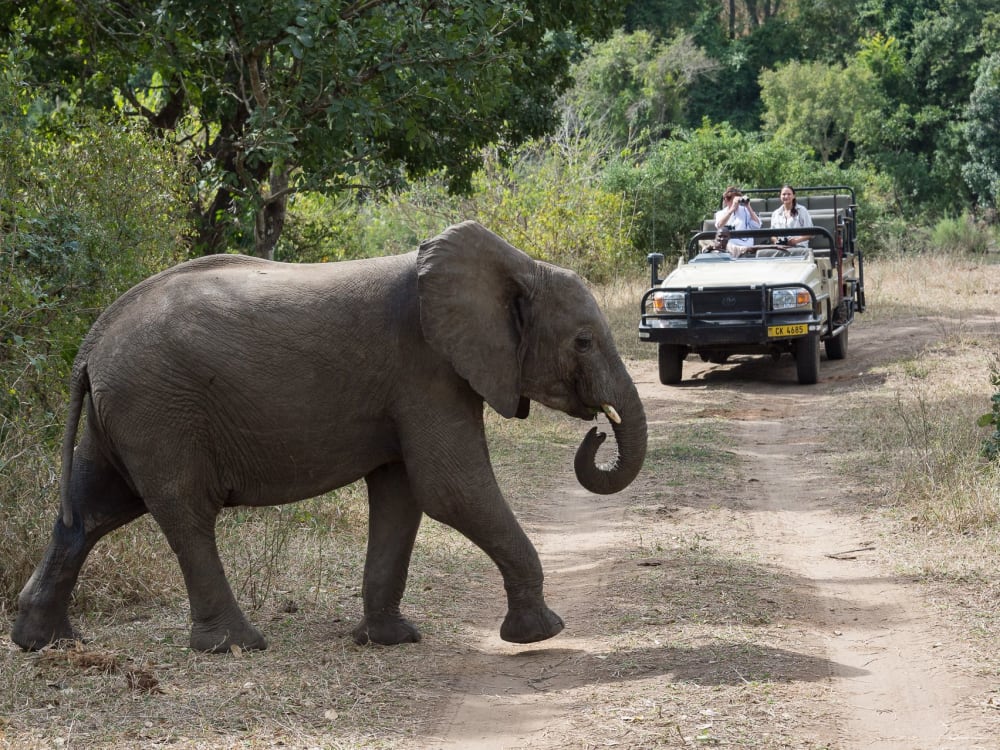 Day 4 – Safari in Majete 
Wake to the sounds of the hippos grunting down below before heading out early on your morning game drive. To get deeper into the bush, you can opt for a picnic breakfast to eat in the park, allowing for a longer excursion and a better chance of spotting elusive species.
Other activities include shorter child-friendly nature walks to identify droppings, seeds and feathers, boating safaris, viewing hides and cultural experiences in nearby villages and learning about the Malawian way of life. These can all be organised at Mkulumadzi Lodge with your guide.
On your last evening here, be sure to roast some marshmallows on the campfire after dinner and gaze up at the blanket of stars.
Days 5-8: Liwonde 
Day 5 – Transfer to Liwonde 
Enjoy your morning activity and breakfast before checking out for your private scenic transfer to Liwonde. With a plentiful packed lunch to eat en route, enjoy this scenic drive through the mountains, taking around four hours and arriving in time for afternoon tea. Be sure to stop en route at the viewpoints along the way and pick up some fresh sugar cane for those with a sweet tooth!
Arrive in Liwonde at Mvuu Lodge, where you will stay for 3 nights in a safari-style family-tented cottage. With no barriers to the surrounding wilderness, nature casually walks through the camp, and you'll regularly see elephants, zebra and antelope browsing nearby, meaning you don't need to go far to feel on safari.
After checking in and taking a refreshing dip in the pool, you'll head out on your first boat safari. Liwonde's boat safaris are world-class, and you'll have the chance to spot elephants, hippos, cheetahs, a host of exotic bird life and more, all congregating around the life source that is the Shire. In the evening, sit down to a delicious table d'hôte dinner on the open-aired dining deck overlooking the Shire River.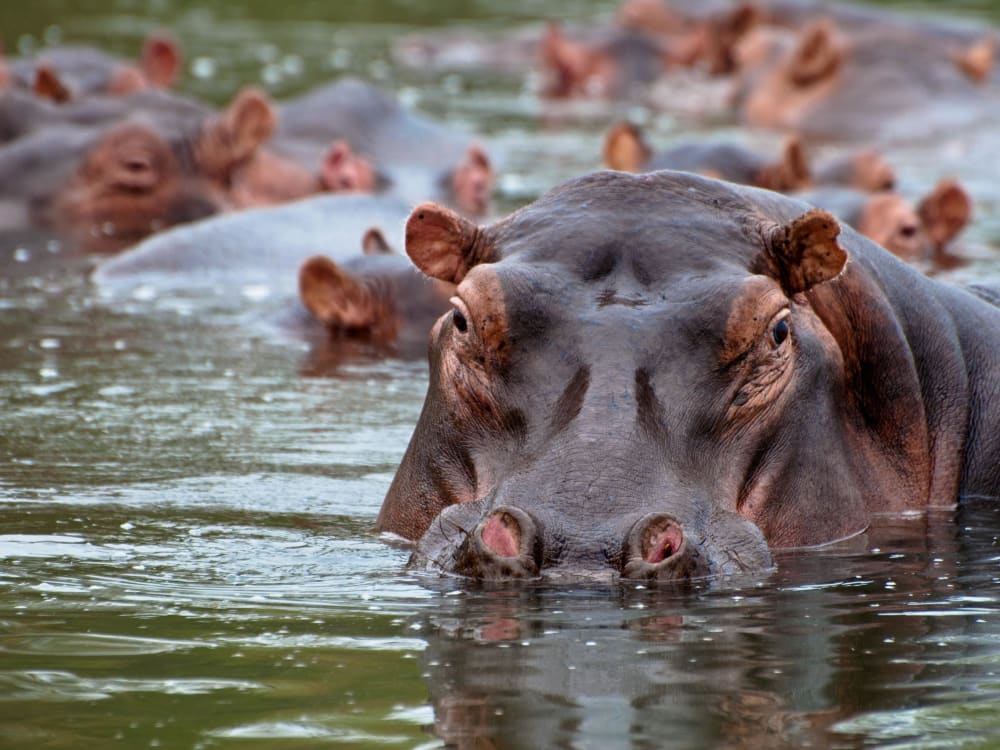 Days 6-8 – On safari in Liwonde 
You have two full days to explore and take in all Liwonde has to offer. Aside from morning and afternoon river safaris, you can safari on a 4x4 vehicle, enjoying a sundowner at an idyllic spot in the bush before heading out in search of Malawi's nocturnal species, as well as experiencing local village life with cultural visits.
In between activities, there are plenty of children's facilities just a five-minute walk away at Mvuu Lodge's sister property, Mvuu Camp. Here, you'll find a children's play area and a shallow child-friendly pool with sun loungers. In the evening, enjoy a sundowner on the viewing deck and spot Liwonde's impressive endemic birds through the telescope.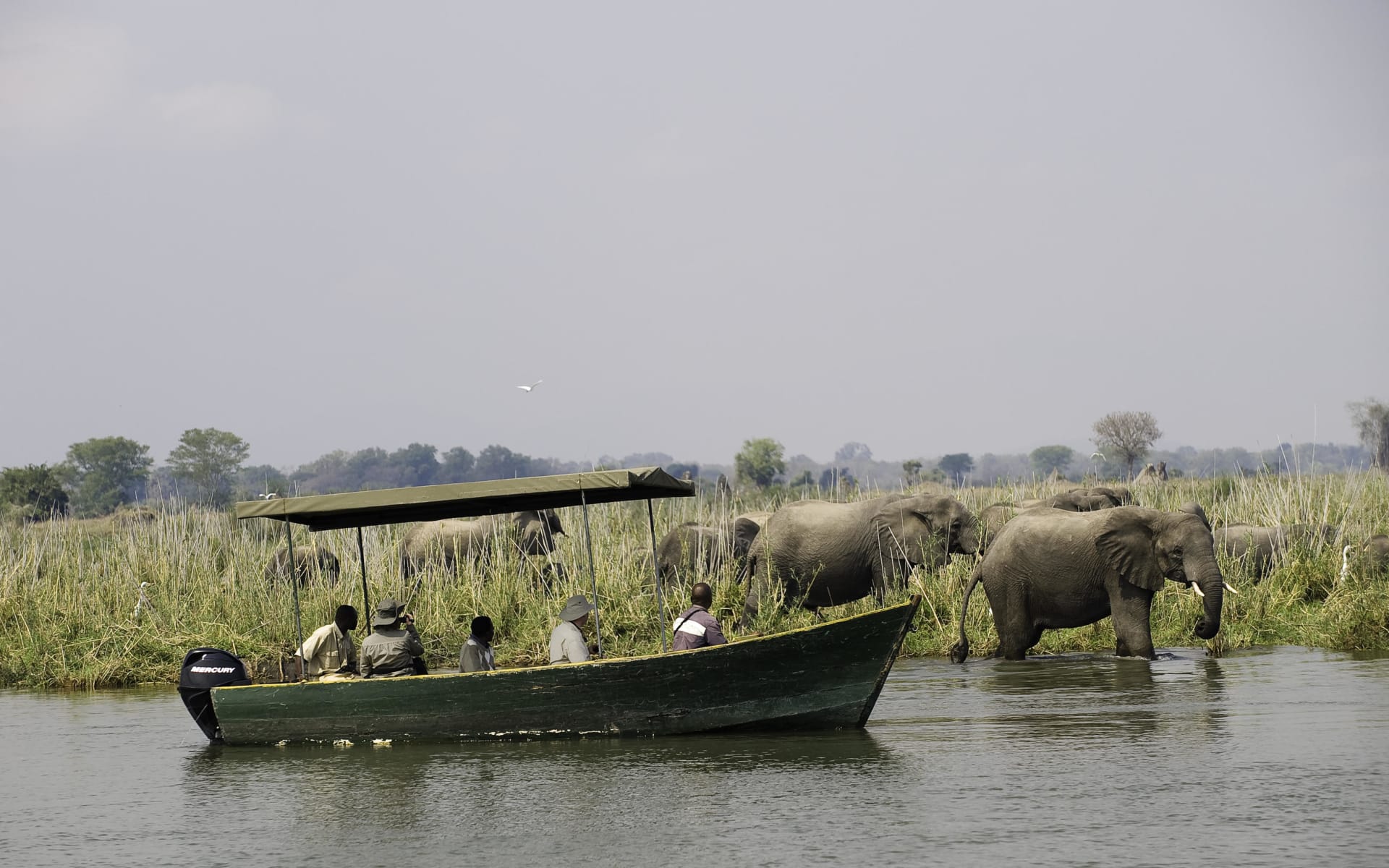 Days 9-12: Cape Maclear
Days 9-12 – Relax and explore the 'Lake of Stars' 
After your morning activity and breakfast, you will boat across the river for your private transfer to Cape Maclear, taking approximately 1.5 hours. Set on its own 750m-long, palm-lined beach on the southern shore of Lake Malawi, you'll be staying at Makokola Retreat for the next four nights in a luxury sunset villa with your own private pool and terrace with dazzling views over Lake Malawi.
A myriad of activities will keep the whole family occupied for the duration of your stay. On the water, venture out onto the 'Lake of Stars' by motorboat, paddleboard, kayak, parasail or sailboat, taking you to remote destinations with incredible snorkelling spots.
On land, get sporty on the tennis courts or volleyball court, or try racquetball or a game of golf on the 18-hole golf course. Afterwards, cool off in the swimming pool and enjoy a bite to eat at the restaurant. With Italian owners, the homemade pizza and gelato here are excellent. Whatever you get up to, after a long day of adventure, return to Makokola and indulge in a massage or treatment at the on-site spa.
Days 13-14: Lilongwe 
Day 13 – Transfer to Lilongwe 
Enjoy a leisurely morning and breakfast before your private transfer back to Lilongwe, which takes around 3.5 hours. You'll stop off en route in Dedza, the highest town in Malawi, which sits in a dramatic landscape of forests and highlands, with Dedza mountain towering behind the town. You will have a chance to visit Dedza Pottery to view and buy the beautifully decorated artisan traditional pottery.
You have a one-night stay in the homely boutique hotel, Heuglins Lodge, in a leafy suburb of Lilongwe. With its eclectic decoration, incredible food and peaceful gardens, it's the perfect place for you to recoup and rest before your international flight home tomorrow.
Day 14 - Departure from Malawi
After a delicious homemade breakfast, you will check out and have your final private transfer to Kamazu International Airport for your international flight home.