12 Luxury Winter Sun Holidays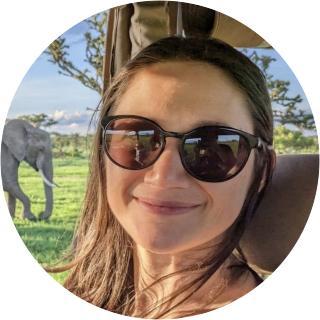 By Kat MacLeod
April, 14, 2023

4 Min read
Spend the Christmas break in the sun and escape the cold with these luxury winter holiday destinations
Here in the Northern Hemisphere, when the days get shorter, the temperatures get cooler and the clocks turn back, we're dreaming of a luxury winter sun holiday.
If you're also wanting to get away from the cold and into the heat, then we have the perfect solution with these luxury winter destination recommendations.
Spend your Christmas holidays in the sun, ring in the New Year somewhere special and plan a luxury winter holiday to look forward to in the coming cold months.
Luxury Winter Sun Holidays in Cambodia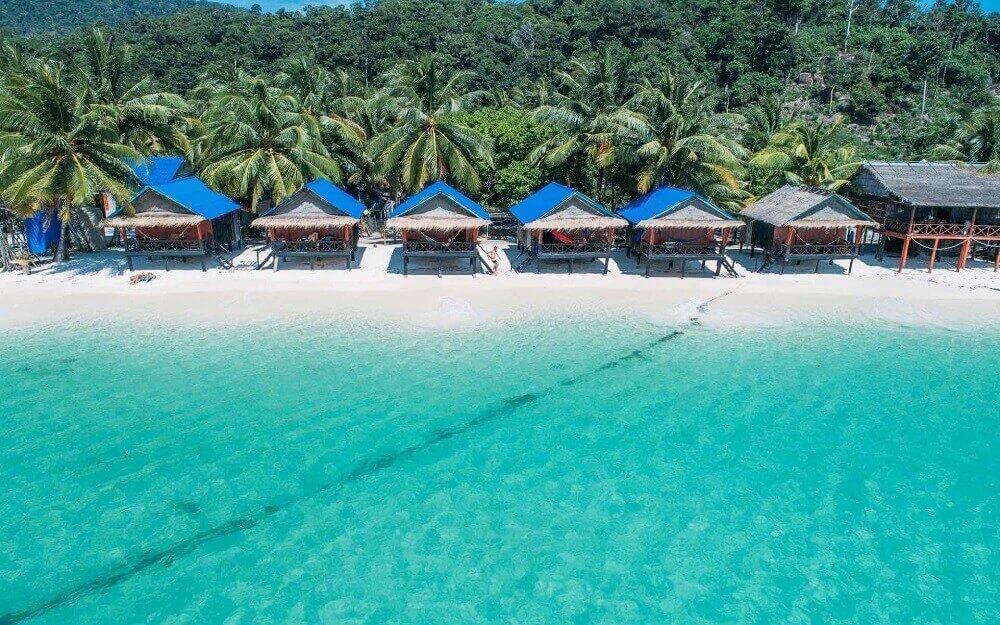 Winter is one of the best times to visit Cambodia, when temperatures are warm, but the humidity is low.
Average temperatures are in the mid-20s, though can drop below 20 degrees Celsius at night, which makes for a cool break from the sun.
This is the perfect season for heading down to the country's laidback south coast beach destinations, such as Sihanoukville and Kep, as the dry conditions and warm ocean temperatures are ideal for diving and snorkelling.
You'll find plenty of marine life in the waters around Koh Rong at this time of year.
Be aware that due to the winter sun benefits, December to February is also peak tourist season for Cambodia, as many visitors arrive around the Christmas, New Year and Chinese New Year periods.
Angkor Wat can be especially busy during this time. However, the Tonle Sap water levels are still high during December, so visiting the floating villages by boat is still possible during this month.
Winter Sun Wisdom
Keen birders will love Cambodia as a luxury winter destination, as the season is the best time of year to observe the country's diverse birdlife.
The best places for birdwatching are the northern plains of Cambodia at Kulen Promtep and Beng Per Wildlife Sanctuaries, as well as Prek Toal Wetlands on the western edge of Tonle Sap Lake, where you'll spot cormorants, storks and pelicans.
Luxury Winter Sun Holidays in India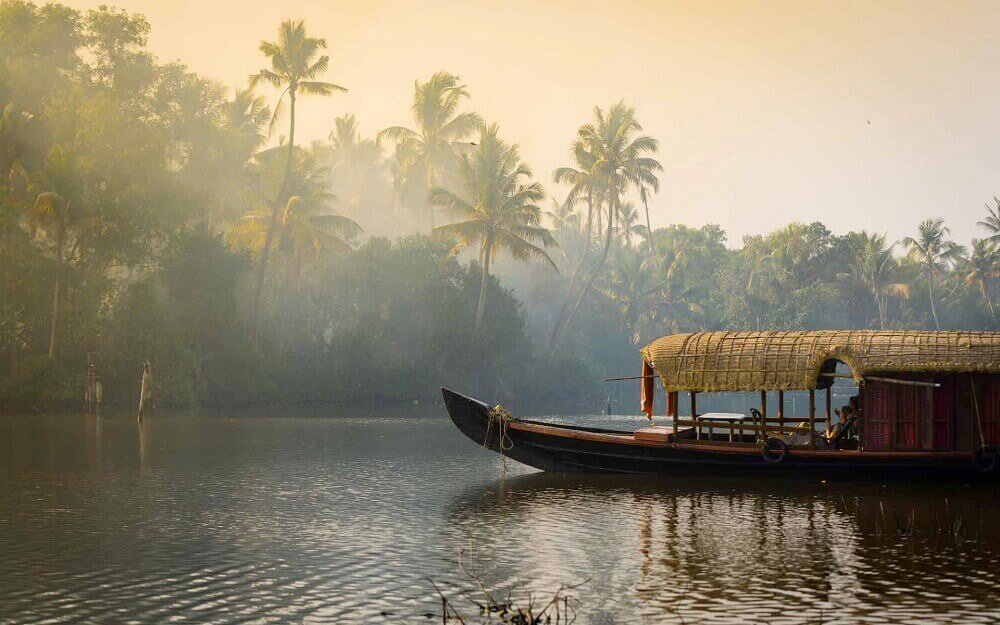 Winter in India is on average warm and dry.
The mountains of the north are cold with some snow and there are cooler temperatures in the north of the country (especially in the national parks), however clear blue skies with plenty of sunshine can be found in the southern states.
Read our when to go to India guide for more information on when to travel to the different regions.
One of the best areas to visit in India for a luxury winter sun holiday is Kerala; a tropical paradise of serene backwaters, palm-fringed beaches and verdant tea plantations.
Average temperatures hit 28 degrees Celsius and there can be up to nine hours of sunshine a day.
Winter is also peak season in Kerala, so make sure you book well in advance to ensure availability at your preferred hotel or a place on a houseboat for a backwater cruise.
Winter Sun Wisdom
Morning fog is commonplace in Agra in December and January, so if you visit during this time, make sure that you schedule your Taj Mahal visit for the afternoon.
Luxury Winter Sun Holidays in Laos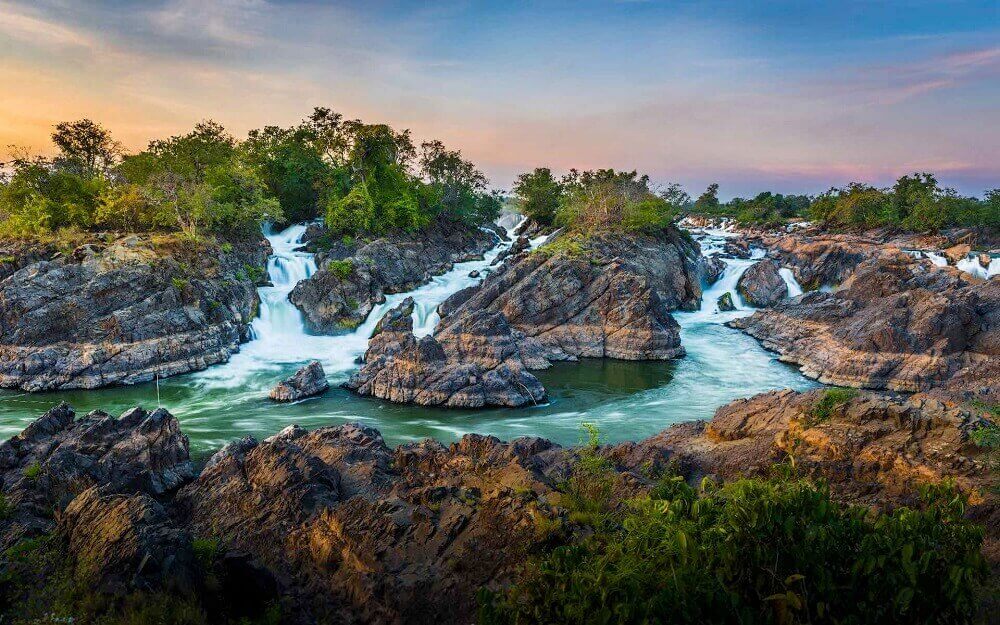 Laos may not be on your winter destinations radar, but Southeast Asia's hidden gem is perfect as a luxury winter destination, offering a rich culture, delicious cuisine, adventure activities and excellent weather.
A luxury winter sun holiday in Laos delivers blue skies and temperatures averaging 20 to 25 degrees Celsius, as well as up to eight hours of sunshine a day.
These favourable conditions are ideal for trekking in Muang La and Phongsali, as well as outdoor excursions for caving, rock-climbing and more.
On average, it rains only once per month during the winter in Laos, so the 4,000 islands are the perfect place to head to for rest, relaxation and sun-worshipping.
Though January and February don't tend to be as busy (other than Chinese New Year), December is the most popular time of year to visit Vientiane and Luang Prabang, especially for Christmas, so make sure you book well in advance to guarantee availability at your preferred accommodation.
Read our when to go to Laos guide to learn more.
Winter Sun Wisdom
Remember that higher altitudes mean cooler temperatures, so if you're looking to explore the mountains in the north and east of Laos, or if you're stopping in Pakbeng as part of a cruise along the Mekong, temperatures can drop to 15 degrees Celsius, especially at night.
Luxury Winter Sun Holidays in New Zealand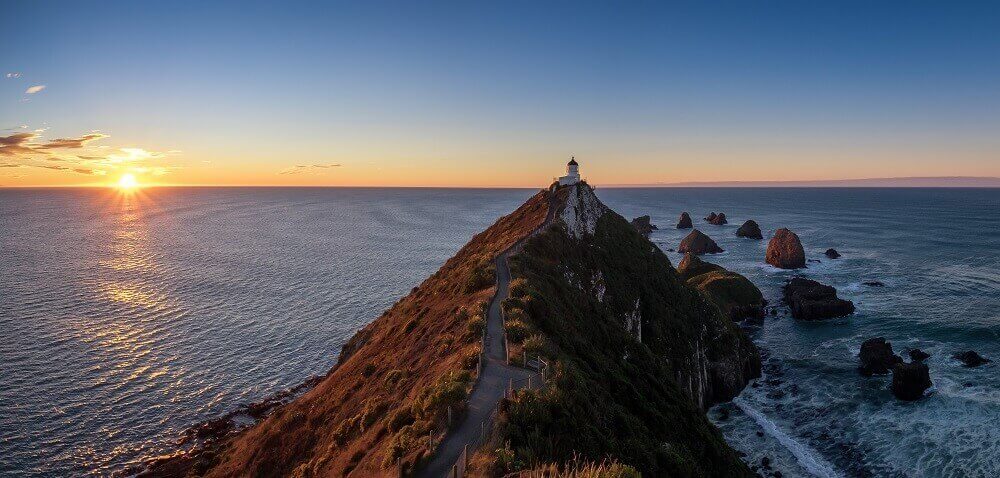 New Zealand's summer months (that's winter to the Northern Hemisphere, December to February) feature long, sunny days perfect for beaching and outdoor activities.
No wonder this luxury winter destination recently topped polls as the dream destination for one in four Brits.
Though it may feel a little strange to "northerners," New Zealand is a great place for Christmas holidays in the sun, with temperatures in both North and South Island sticking in the mid-20s.
January is a very popular month to travel in New Zealand due to the excellent weather and the holiday season. The country lights up with New Year celebrations and outdoor events.
Take advantage of the gorgeous summer weather with some outdoor adventures in New Zealand's epic countryside. Choose from hiking, kayaking, sailing, hobbit-spotting, mountain biking, boating, rafting, canyoning, wildlife watching and much, much more.
Read when to go to New Zealand to learn more.
Be mindful that these are also the popular months for tourism in New Zealand, as school breaks for the long summer holidays and Kiwis are on their vacations, plus there are lots of exciting celebratory events and festivals taking place.
Winter Sun Wisdom
New Zealand is quite special over the New Year period, as Gisborne (a surfing, wine and cultural destination on North Island) is the first city to greet the first sunrise of the New Year.
Luxury Winter Sun Holidays in South Africa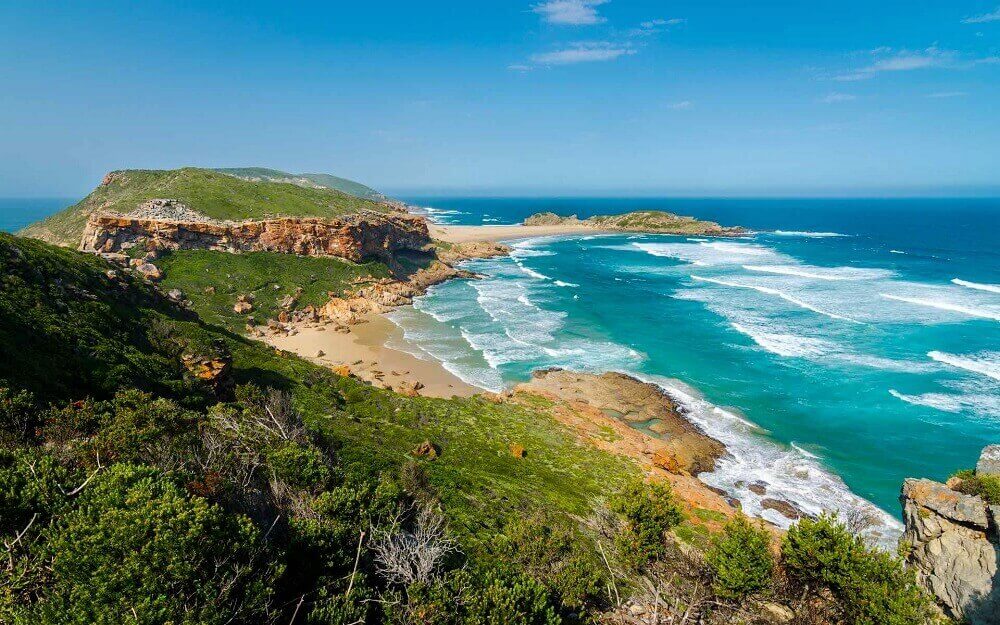 With year-round sunshine and low rainfall, South Africa is a great choice for a luxury winter sun holiday destination.
However, the climate varies from region to region, so the best month to visit depends on where you'd like to go and what activities you're looking to do.
South Africa's Southern Hemisphere summer (December to February) is hot and sunny, with temperatures in the mid-20s in most regions.
There can be dramatic thunderstorms in the afternoons, however this shouldn't affect morning and evening game drives.
If you're planning on a safari in one of the country's national parks, read when to go to South Africa for more information about conditions.
Parks and lodges can get booked up quickly over the festive holidays in December, so if you're heading out on safari we recommend that you visit one of Kruger National Park's private concessions or one of the smaller, lesser-known parks to avoid the crowds.
Winter Sun Wisdom
Cape Town has a more Mediterranean climate and a self-drive holiday from the city to the Cape Winelands, the Garden Route and the Eastern Cape reserves is perfect in February.
Luxury Winter Sun Holidays in Thailand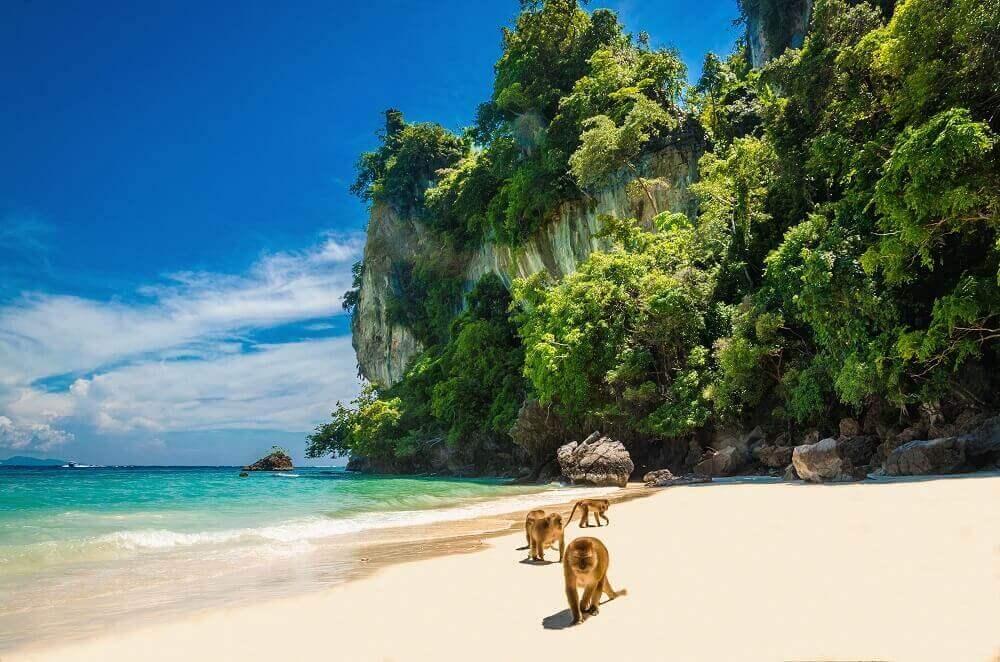 With the Andaman Sea on one side and the Gulf of Thailand on the other, there's always a good time to visit Thailand.
For a winter sun beach holiday, choose Andaman coast destinations, which have an opposite monsoon season to the east. Phuket, Krabi (which is one of Forbes' top 19 destinations to visit in 2019) and Khao Lak are usually rain-free during this period, and diving and snorkelling visibility is at its best.
Average daily temperatures are 28 degrees Celsius.
In the north of the country, the days are warm and the evenings are cool, the cloudless skies are blue and the mountains are a lush green. These conditions are ideal for trekking adventures and hill tribe visits.
Winter Sun Wisdom
However, be mindful that December is also high season in Thailand, especially over the Christmas and New Year period, so make sure you book ahead for accommodation and tours. Read when to go to Thailand to find out more.
Luxury Winter Sun Holidays in Uganda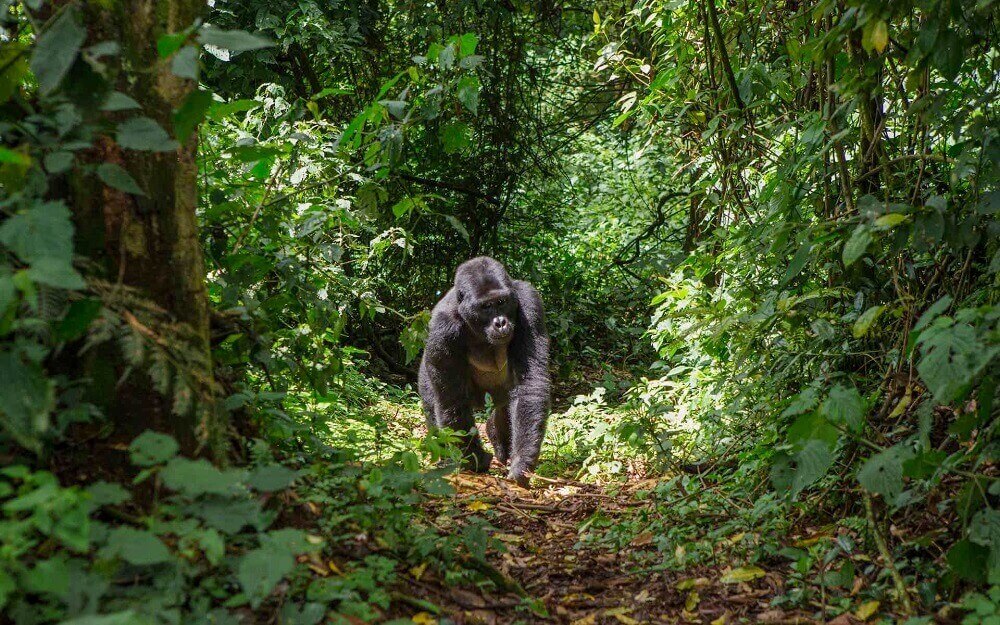 Uganda has a spring-like climate year-round with blue skies and warm day time temperatures ranging from 21 to 25 degrees Celsius.
Although Uganda can be visited all year, we believe that the best time to visit is during its two dry seasons from December to February and June to September, when temperatures are pleasant and there is little chance of rain.
Conditions are favourable for gorilla and chimpanzee treks during these months, whilst game viewing is particularly good towards the end of the dry seasons, when the shortage of water forces wildlife to congregate by the rivers and waterholes.
Read when to go to Uganda for more travel advice.
Winter Sun Wisdom
Winter is a great time to track chimpanzees in Kibale and mountain gorillas in Bwindi, as the dry weather means that the forests are less muddy and the tracks less slippery, making the trekking more manageable.
Make sure you book in advance to secure gorilla and chimpanzee tracking permits, especially over the festive periods.
Luxury Winter Sun Holidays in Vietnam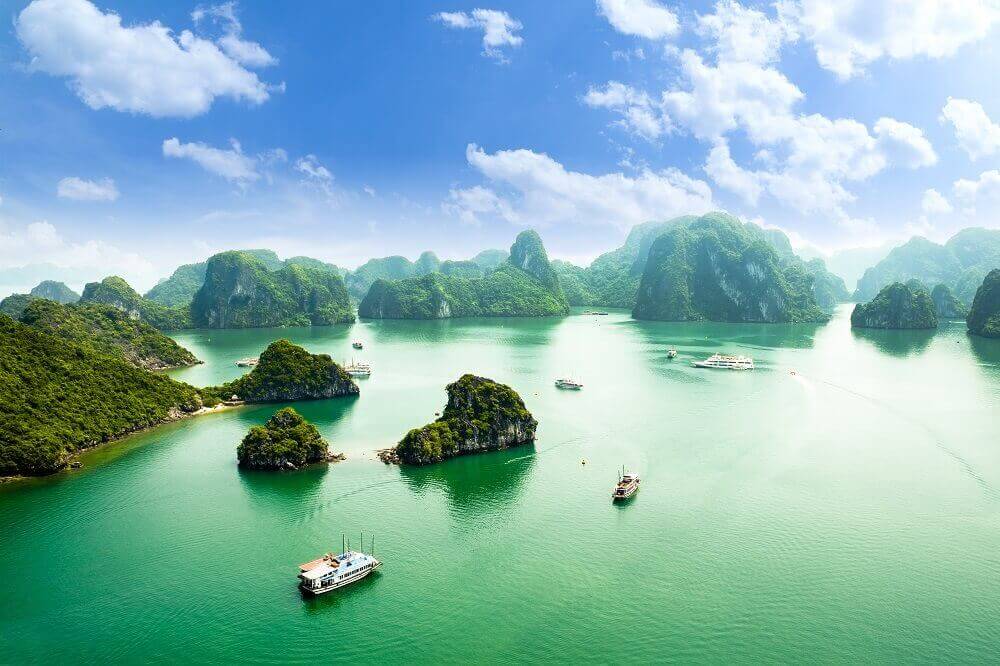 The best time to visit southern Vietnam is between December and March. December has perfect conditions for city exploring; in Hanoi temperatures average 21 degrees Celsius and a Halong Bay cruise is ideal.
In Ho Chi Minh City (Saigon), you can expect blue skies, sunshine and little rain. From the city, journey to the Con Dao Island and Mui Ne Beach for a luxury winter sun holiday by the sea.
Winter Sun Wisdom
At over 1,000 kilometres in length, the north and south of Vietnam have opposite monsoon seasons and weather can vary from one region to another.
On the one hand, this means this means you can travel to Vietnam at any time of year, however be mindful that some regions are better to visit during other seasons. Read our when to go to Vietnam guide for more.
Luxury Winter Sun Holidays in Antarctica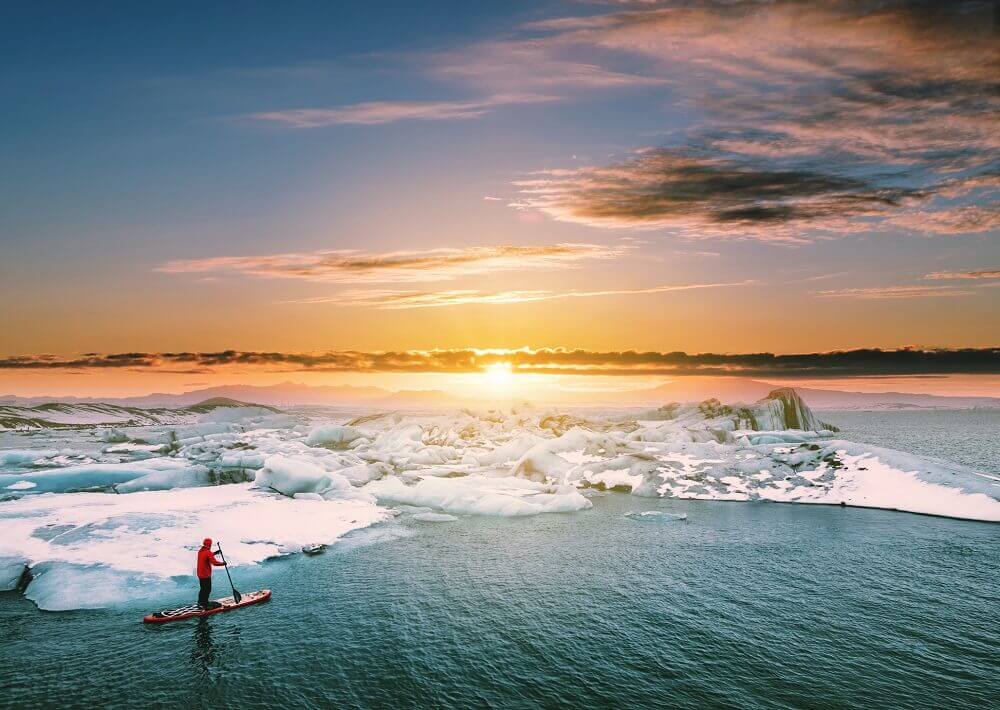 Yes, really. Whilst winter brings snow and wind to the Northern Hemisphere, the south is in the midst of summer, including Antarctica. Antarctic cruise season is October to March, with each month offering specific activities according to weather and sea conditions.
October and November are months when pristine snow is still on the ground and the region boasts amazing sunsets (best for keen photographers); December and January bring warmer temperatures (up to 15 degrees Celsius) and even midnight sun in the Antarctic Circle, which is open due to melting ice and favourable cruising conditions; whilst February and March are optimal wildlife-watching months, especially if you're looking to encounter migrating humpbacks.
Read our when to go to Antarctica guide for more information.
Winter Sun Wisdom
Though the snow and cooler temperatures compared to other winter sun destinations on this list may fool you, Antarctica sees 22+ hours of daylight each day during the summer months. The ozone layer is also at its thinnest around Antarctica, plus the strong sunlight reflects off the white snow, ice and ocean waters.
Therefore, high factor sunscreen is essential and quality sunglasses (ideally with polarised lenses) are needed to combat the glare. We also recommend bringing plenty of moisturiser and chapstick, as Antarctica is technically a desert and has one of the driest climates on the planet. Read our Antarctica Wayfairer Guide for more information.
Luxury Winter Sun Holidays in Argentina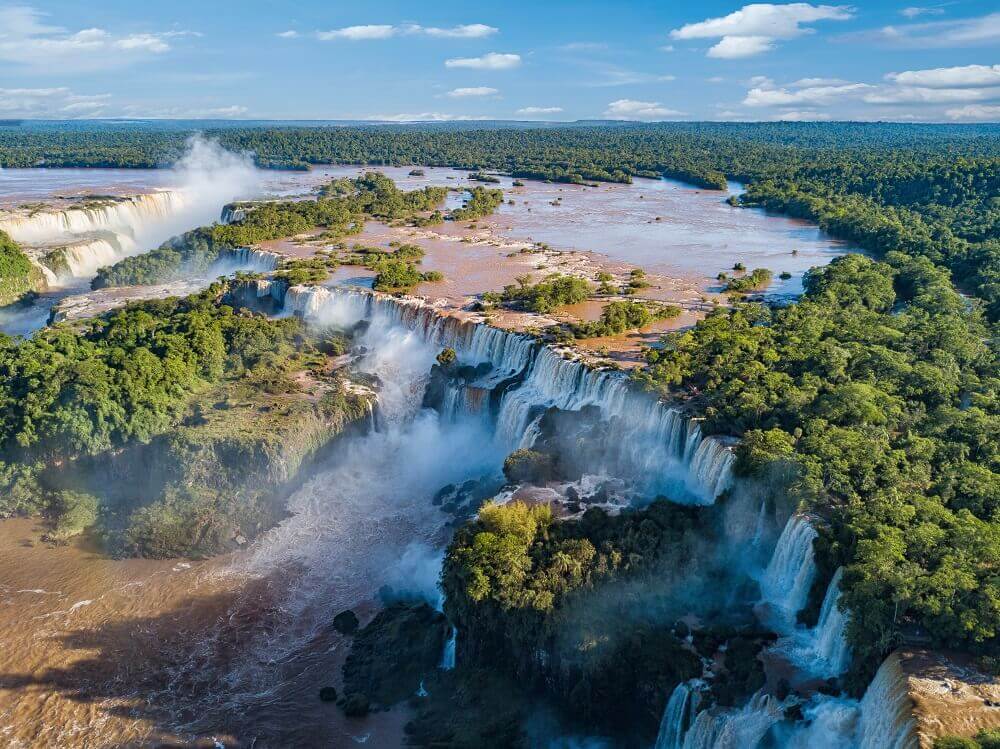 Summer in Argentina starts in December and ends in February, making this destination ideal for those looking to escape the chill of the Northern Hemisphere.
If you're looking for winter sun and an outdoor adventure, then this is the best time of year to trek Patagonia, Tierra del Fuego and the Andean mountains, as the snow clears, temperatures are mild and skies are clear.
However, be mindful that central and northern Argentina are uncomfortably hot in the summer months, so it's best to head out of Buenos Aires and aim for the beaches, such as Mar del Plata, Pinamar, Villa Gesell and Carilo.
December is when the mighty Iguazu Falls is at its fullest, then January to March brings carnival celebrations in Buenos Aires. Like Brazil, Argentina has its own lively parades, but with fewer tourists than Rio. Enjoy dazzling floats, glittering costumes and water fights in the streets!
Read our when to go to Argentina guide to find out more.
Winter Sun Wisdom
Not everywhere in Argentina is best to visit during the region's summer. Avoid the northern lowland regions, such as Salta in the northwest of the country, when temperatures are scorching and heavy storms can make roads impassable.
Luxury Winter Sun Holidays in the Maldives
The idyllic islands of the Maldives are a great year-round destination for whenever you feel like a slice of paradise. November to April is dry season, which means clear skies, long stretches of sun and perfect conditions for lazing by the ocean or taking a dip in the brilliant turquoise waters.
As temperatures climb to 30 degrees Celsius, the dry season also provides the best conditions for diving and snorkelling. Visibility is excellent, the ocean waters are a little warmer and vibrant coral ecosystems are lit up with sun rays.
The winter months also offer the opportunity to encounter graceful manta rays and giant whale sharks, as they pass through the archipelago. Read our guide to the best times to visit the Maldives for more information.
Winter Sun Wisdom
Of course, winter is peak season in the Maldives, with the festive holidays being the most busy. However, Maldives is also understandably busy around Valentine's Day, as the intimate overwater villas, spectacular sunsets and gorgeous natural surroundings offer the perfect romantic getaway.
If you'd like to take your partner for a special Maldives trip for Valentine's Day, we advise that you book well in advance and chat to our team of Luxury Travel Specialists about including personal touches to your holiday, such as couples massages, beach picnics and champagne on arrival.
Luxury Winter Sun Holidays in Chile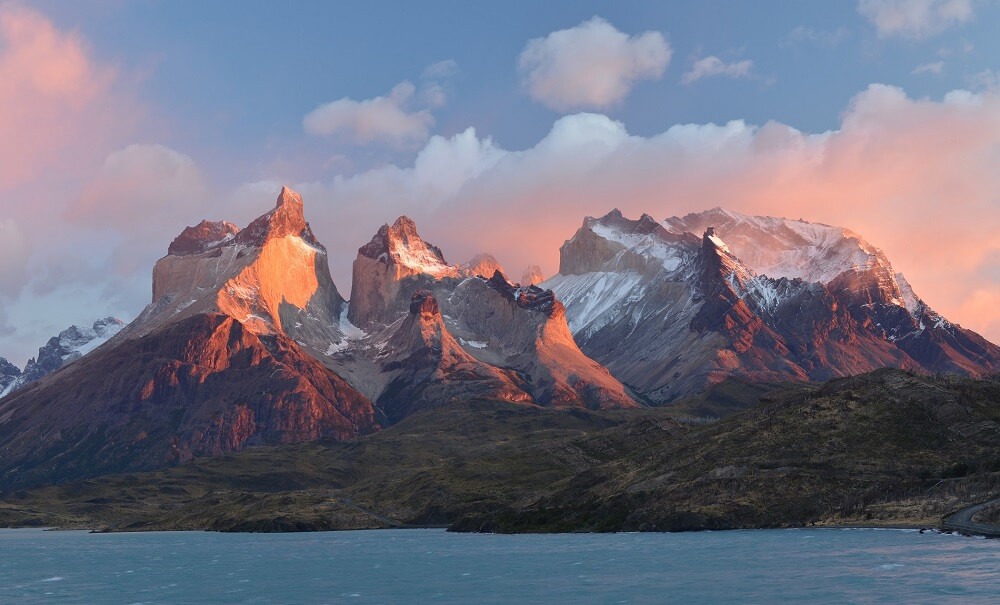 Chile's long shape and diverse environments mean that the best time of year to visit Chile depends on what you'd like to see and do. December to February bring long, sunny days, peak temperatures and also peak prices, so be sure to book well in advance.
Chile's summer is also the best time to trek Patagonia and explore the outdoors in southern Chile, including Puerto Natales, Torres del Paine and the Aysén Region. However, the winds are also strong in Patagonia at this time of year, so you'll still need layers.
On the flip side, other popular Chilean destinations such as Santiago, Valparaiso, Casablanca and the Atacama region can be uncomfortably hot, whilst the Atacama Desert sometimes experiences Altiplanic Winter, which brings freak bouts of rain, thunderstorms and even snow.
Winter Sun Wisdom
Hop across the water to Rapa Nui (Easter Island), which celebrates Tapati Rapa Nui festival in the first two weeks of February. There are Polynesian singing and dancing competitions, as well as sports contests involving horse racing, canoeing and swimming.
We hope you've found some winter sun inspiration in this list of the best winter holidays to escape the chill. To learn more about luxury winter destinations and to start planning your luxury winter sun holiday, call our friendly team of Luxury Travel Specialists or fill out our enquiry form for a no-obligation quote.
We understand that booking trips, especially adventurous and alternative ones such as this can be intimidating, so get in touch; we can take the stress out of your holiday planning and organise a trip you won't forget!
Get in touch
Sign up to our newsletter
For more travel inspiration delivered straight to your inbox just fill in your details here
More inspiration from Wayfairer customers and travel specialist
Sign up to our newsletter
For more travel inspiration delivered straight to your inbox just fill in your details here