7 Incredible Wildlife Experiences Around the World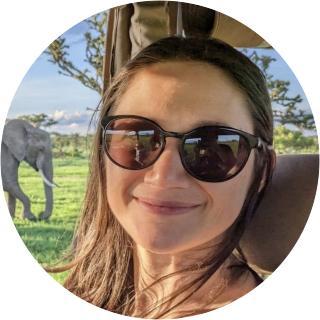 By Kat MacLeod
April, 14, 2023

4 Min read
Lions in Kenya, gorillas in Rwanda, Bengal tigers in India & more...
Whether you're interested in witnessing the Great Migration in Tanzania's southern Serengeti, tracking wild mountain gorillas in Rwanda, searching for elusive Bengal tigers in India's national parks or whale watching aboard an Antarctic cruise, our Luxury Travel Specialists can plan unforgettable wildlife experiences as part of your tailor-made holiday.
To help inspire you, here are seven of our most incredible (yet sustainable) wildlife encounters you can experience around the world today:
1. Encounter the Big Five in Kenya's Masai Mara
Often referred to as "The World's Greatest Safari Destination," the Masai Mara in Kenya is one of the best game viewing destinations in Africa.
This iconic reserve offers phenomenal wildlife experiences and you can expect to see large herds of zebra, wildebeest, impala, gazelle, wildebeest, buffalo, rhino and elephant; plus lion, cheetah and leopard, as well as hippos and crocodiles along the riverbanks. If you venture out on a night game drive you may even see nocturnal animals such as aardvarks and honey badgers.
Participate in game drives with highly experienced local guides, then opt for a guided bush walk, horse riding, black rhino tracking experiences, or a hot air balloon flight over the plains and forests of the Masai Mara.
For a full list of destinations where you can see Africa's quintet of elephant, leopard, lion, buffalo and rhino, read our guide to everywhere you can see the Big Five.
2. Track the majestic Bengal tiger in Bandhavgarh National Park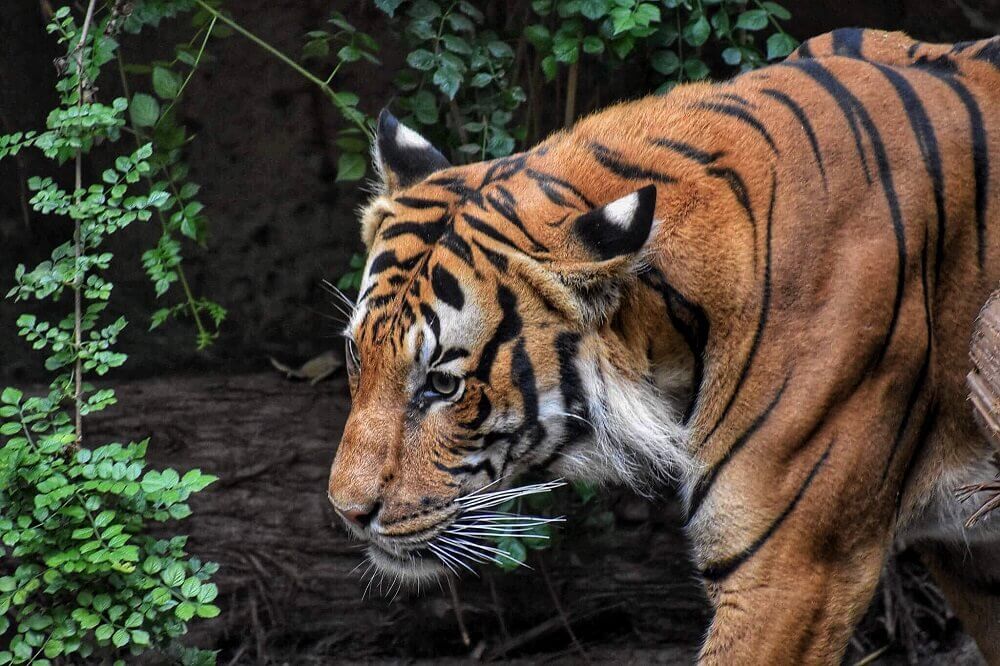 Cradled amidst the picturesque hills of central India, wildlife haven Bandhavgarh National Park is one of India's premier tiger parks and the best place in the world to see wild Bengal tigers. The healthy population of approximately 60 to 70 tigers means that this park has the highest tiger density of any of India's reserves and an encounter with the Royal Bengal tiger is almost guaranteed in Bandhavgarh.
The park is also home to other wildlife including leopard, sloth bear, gaur, sambar, chital, jungle cat and wild pig, plus 150 species of birds.
Bandhavgarh was recently featured on BBC Earth and David Attenborough's recent wildlife documentary series, Dynasties, with an episode specifically following a family of tigers in the park.
3. Trek to endangered mountain gorillas in Rwanda
For many people, coming face-to-face with wild mountain gorillas in their natural habitat in East Africa is the ultimate wildlife experience. Veteran broadcaster and naturalist David Attenborough described meeting the mountain gorillas of Rwanda as one of the most exciting animal encounters of his life.
Trek deep into the forests of the Parc National des Volcans with an experienced wildlife guide in search of a specific gorilla family. When you meet the gorillas, you'll have the chance to spend up to one hour quietly observing them in their natural habitat. The family of gorillas are likely to be just a few metres away from you and continue to go about their daily lives - feeding and interacting with each other, under the watchful gaze of the silverback.
No wildlife experience on Earth can compare to standing a few metres from these magnificent creatures and without doubt this will be a wildlife encounter you'll never ever forget.
4. Witness the wildebeest calving season in Tanzania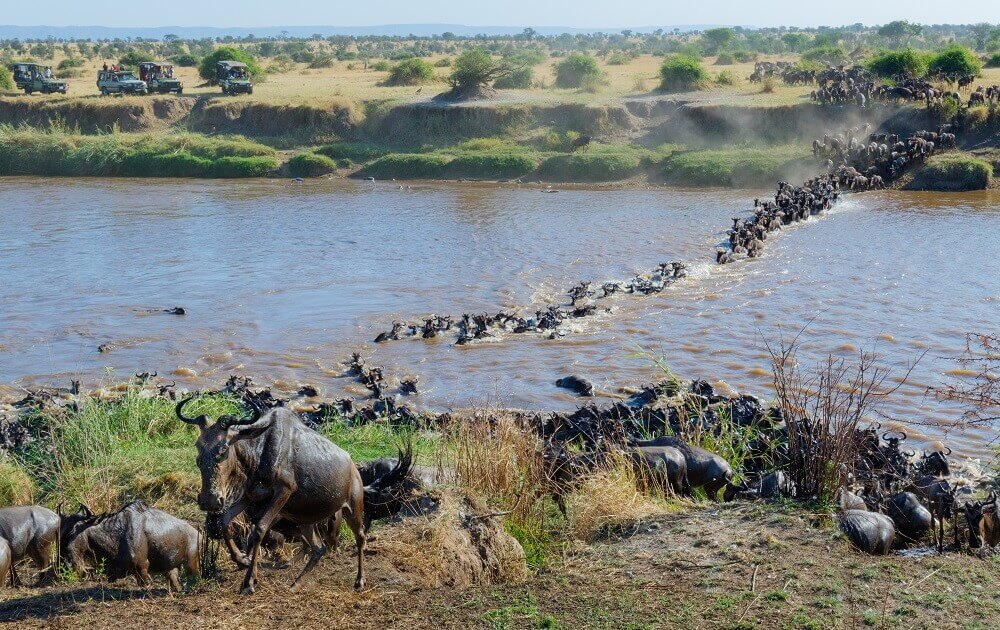 During February of each year, millions of wildebeest congregate in the Ndutu region of the Serengeti in northern Tanzania, as part of their route in the Great Migration. An estimated 400,000 calves are born here during a three-week window, which makes for an incredible sight on game drives.
You can expect to see newborn calves and you might even be lucky enough to witness a birth. The wildebeest encourage their newborns to get on their feet immediately and join the herd, where there is safety in numbers.
Predators such as lions, cheetahs, leopards, spotted hyenas, and rare African wild dogs wait in the surrounding areas ready to prey on the weak and vulnerable members of the herd, which makes for exciting game drive drama.
If you specifically want to witness this incredible wildlife phenomenon, we recommend a Tanzania Great Migration Safari, spending time in the southern Serengeti during the wildebeest calving season in February, plus game drives in the spectacular Lake Manyara National Park, known for its large elephant population and tree-climbing lions, and the Ngorongoro Crater for some of the best wildlife viewing in Africa.
5. Snorkel with whale sharks around Mafia Island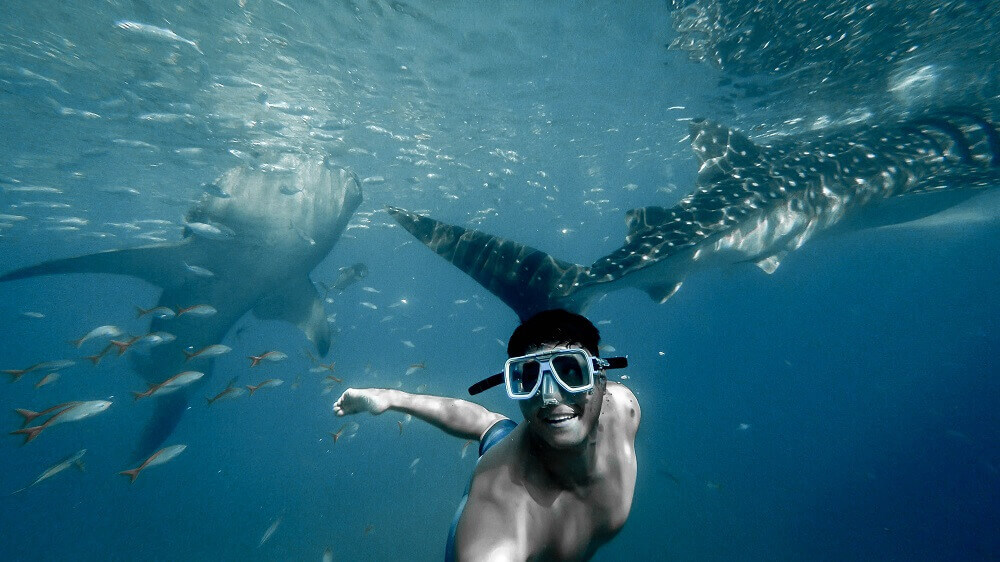 Of course, not all of our top wildlife experiences take place on land. There are plenty of incredible diving sites around the world, but we love Mafia Island (near Zanzibar, a semi-autonomous region of Tanzania) for the opportunity to snorkel with whale sharks.
Whale sharks are the world's largest fish, growing up to 20 metres in length. Between October and March, these gentle giants can be spotted swimming slowly close to the surface in the channel between Mafia Island and mainland Dar es Salaam (Tanzania).
During these months the "kaskazi" (north monsoon wind) pushes the water's surface layer, full of plankton fed by the sun and nutrient-rich Rufiji River silt, towards Mafia Island, trapping it against the west coast - creating a feast for hungry whale sharks, which hoover up their daily requirement on the surface. Snorkelling alongside these creatures is a humbling wildlife experience, but make sure to leave some distance and not to touch these beautiful animals, for their own protection.
Time on Mafia Island and Zanzibar is often combined with a safari holiday in Tanzania, offering the best of both worlds of wildlife experiences; intrepid safari excursions and beach relaxation. Take a look at our Remote Tanzania Safari & Beach Holiday for an example itinerary.
6. Meet endemic bird species in New Zealand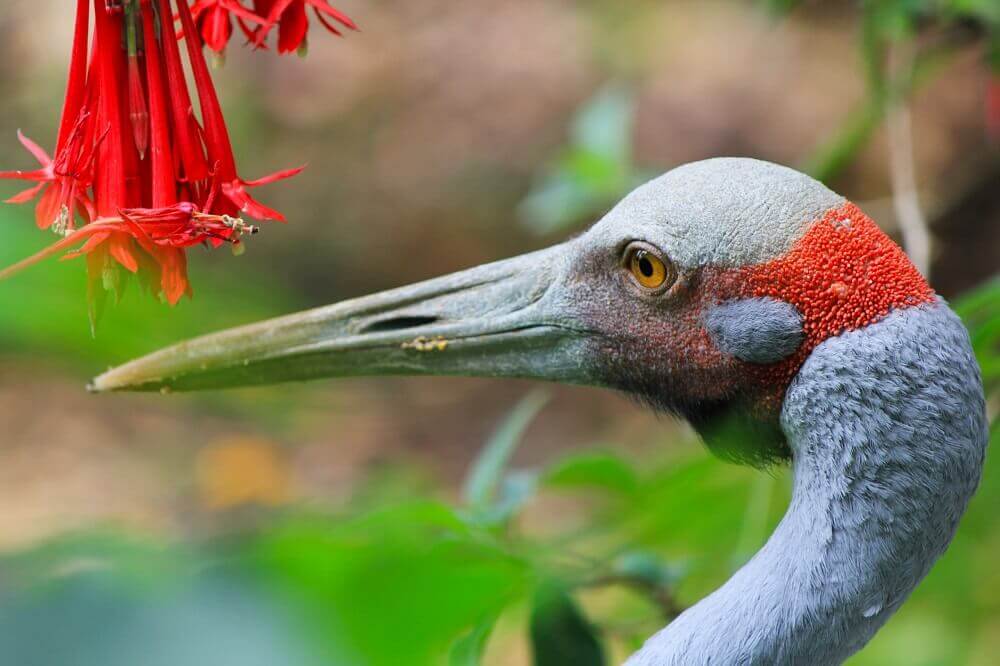 Isolated for 80 million years before the Polynesians (now Maori) arrived, the wildlife of New Zealand evolved without human interference and almost entirely without the presence of mammals, other than a few species of bat. The lack of predators resulted in a high number of bird species, especially flightless birds, including the country's famous national symbol, the kiwi.
Encounter playful penguins on the beaches, visit the only mainland colony of albatross on Earth, then head up into the snowy peaks of Fiordland National Park to catch a glimpse of the fiery feathers of a kea, the world's only alpine parrot.
However, there's more to New Zealand than birdwatching, as this natural wonderland offers a multitude of wildlife experiences, including whale-watching, dolphin-spotting and fur seal encounters (plus the odd hobbit sighting). Take a look at our New Zealand Whale-Watching, Birding & Wildlife Tour for more examples of animal encounters in this adventure destination.
7. Observe migrating humpback whales in Antarctica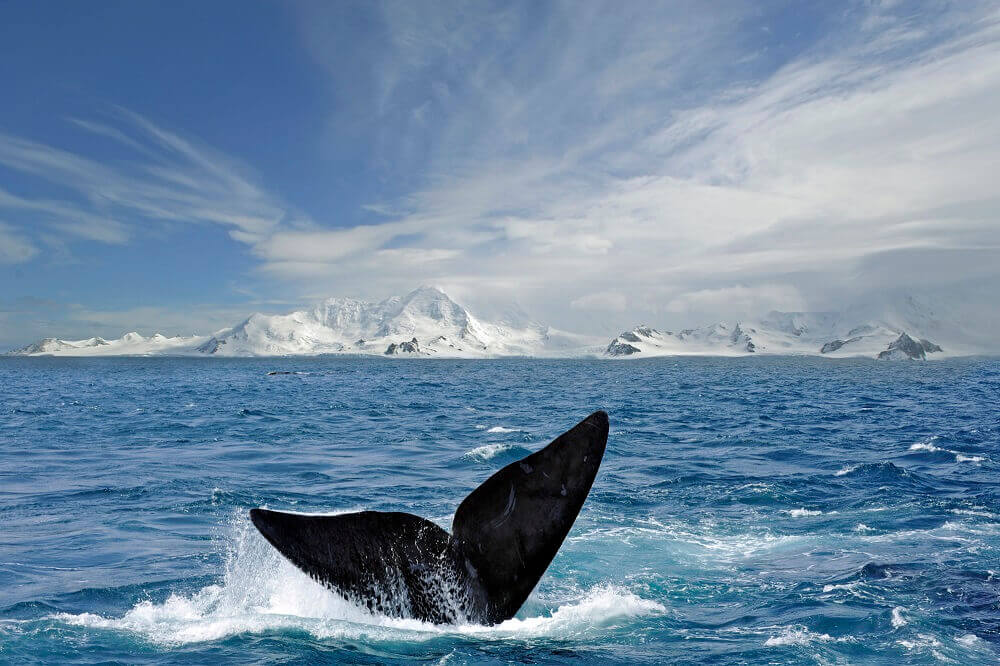 February and March are the best months to see migrating humpback whales in the waters around Antarctica. These playful giants are a whale-watcher's dream, as they love to hang out at the surface of the water and breech the waves in spectacular feats of acrobatics.
You'll most likely spot these amazing creatures as you cross over the Drake Passage, island-hop around the South Shetlands or cruise down the coast of the Antarctic Peninsula. However, as part of a unique, one-off Antarctica Wildlife & Whale-Watching expedition in 2019, you can join a BBC Earth filming crew and a leading research institute studying the eating habits of humpback whalesin a quest to learn more about these amazing animals and understand better how to protect them.
Other Antarctic natives to look out for include minke whales, orcas, fur seals, various penguin species, as well as seabirds such as albatross. Even in one of the most desolate and harsh environments on Earth, there is a wide range of wildlife experiences to be enjoyed.
If you'd like to include one of these amazing wildlife experiences on your next holiday, call our Luxury Travel Specialists to chat about your ideas or send an online enquiry to start planning your travel adventure.
We understand that booking trips, especially adventurous and alternative ones such as this can be intimidating, so get in touch; we can take the stress out of your holiday planning and organise a trip you won't forget!
Get in touch
Sign up to our newsletter
For more travel inspiration delivered straight to your inbox just fill in your details here
More inspiration from Wayfairer customers and travel specialist
Sign up to our newsletter
For more travel inspiration delivered straight to your inbox just fill in your details here