As 2021 draws to an end, the Wayfairer team have reflected on the sheer number of clients who travelled this year and to such beautiful destinations.
Whilst we appreciate there are many of you who chose or had to postpone your travel to future dates (sometimes numerous times!), we celebrate the number of clients who managed to fulfill their intrepid dreams.
Read about the ultimate highlight lodge, experience or area from each of the destinations our clients visited in 20
1. Kenya
2. Tanzania
3. Botswana
4. Rwanda
5. Vietnam
6. South Africa
7. Cambodia
8. Laos
9. Mauritius
10. Sao Tome & Principe
11. Nambia
12. Zambia
13. Uganda
14. Zimbabwe
1. Kenya
A highlight from our Kenya trips was Judith who visited Ol Malo in Northern Laikipia. She combined it with the well-known and visited Masai Mara, but headed north at the end of her safari for a more off-the-beaten-track experience with her family.
Ol Malo Lodge is a privately owned ranch and game sanctuary giving unrivalled access to the heartland of the African bush and the Samburu tribe.
It is one of Kenya's most pristine areas of conservation, and guests love being in the middle of it within the comfortable surroundings of stone cottages.
Helicopter rides are a highlight for many guests, while game drives are popular for first timers. Other wonderfully guided activities, such as horse riding, camel walks, fishing, mountain biking, and ranch work are loved by adults and kids alike.
For a unique experience, guests can learn about Samburu survival skills, try Samburu beading, go on a mobile safari, sleep under the stars, or learn about the Samburu Trust.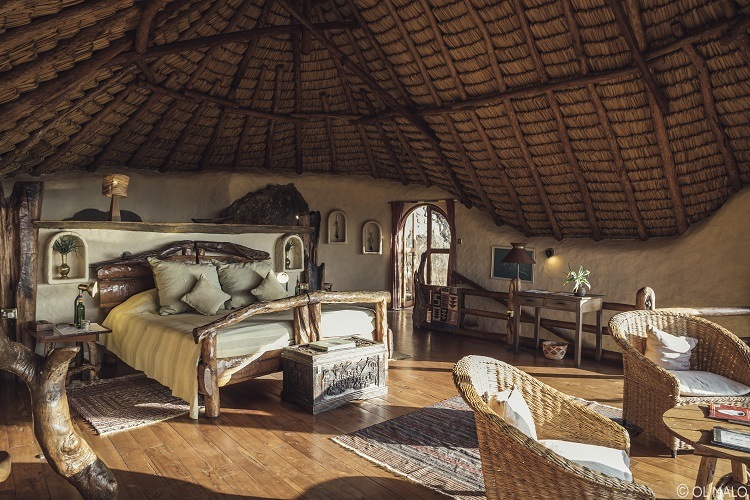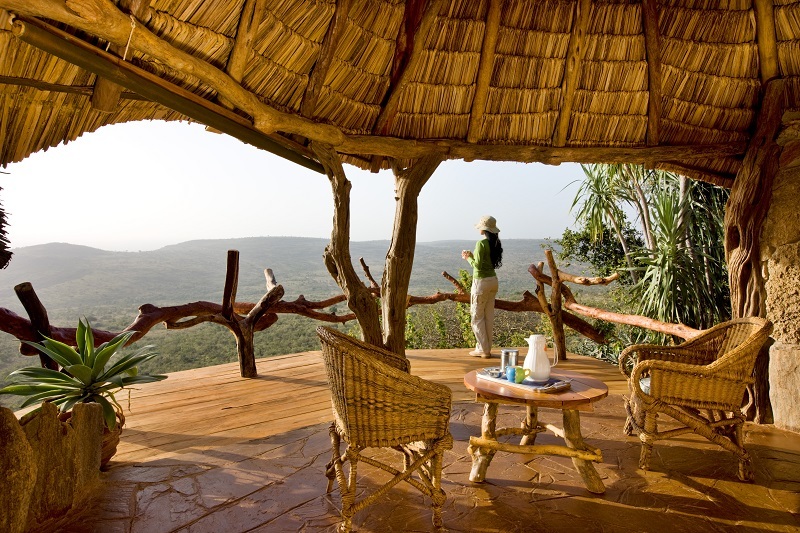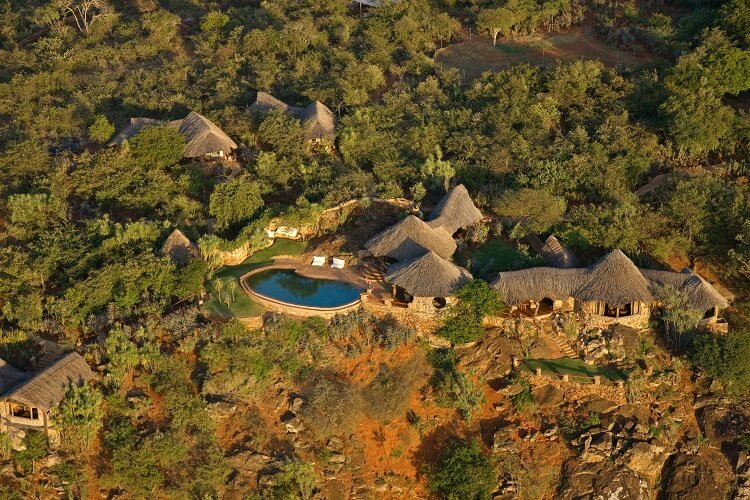 2. Tanzania
Naveen travelled to Fundu Lagoon on the prestigious Pemba Island, off the coast of Tanzania. It is 130km North of the more known Zanzibar Island and is accessible by air and sea.
Fundu Lagoon is a private and remote boutique hideaway on Pemba's paradise beachfront. Hidden within lush jungle and surrounded by exquisite sea life, it is an exclusive hideaway.
Stay in one of the 18 tented safari-style bungalows. Take a stroll along the beach to spot hermit crabs on the shore, or venture out into the ocean to snorkel with colourful shoals of fish and wild dolphins.
You can go kayaking, deep-sea fishing, or venture out on a tailored scuba diving excursion around Misali Island. Roam the beautiful island with a walk along the mangrove coast, or a gorgeous sunset dhow cruise.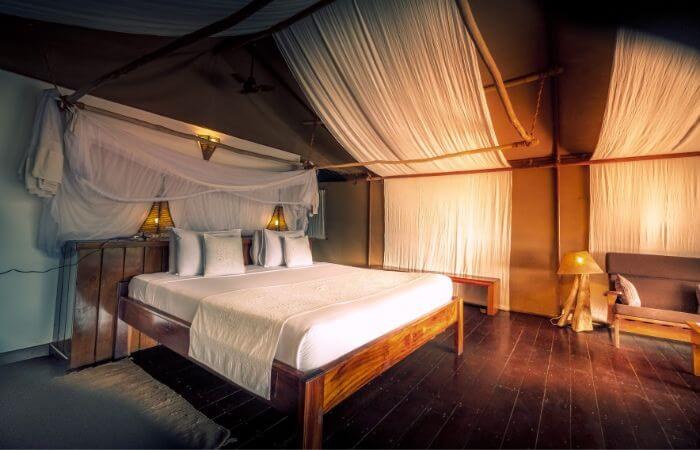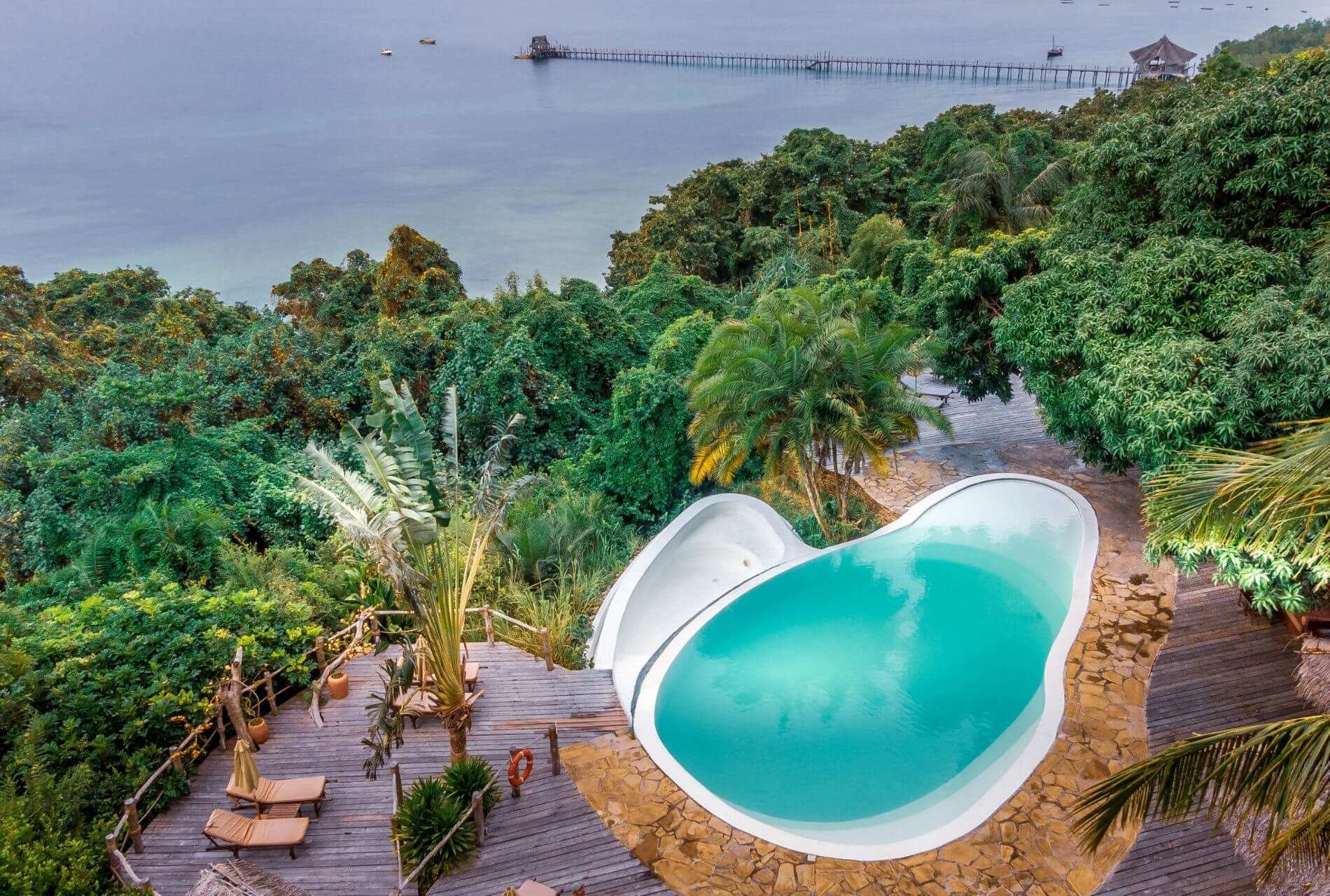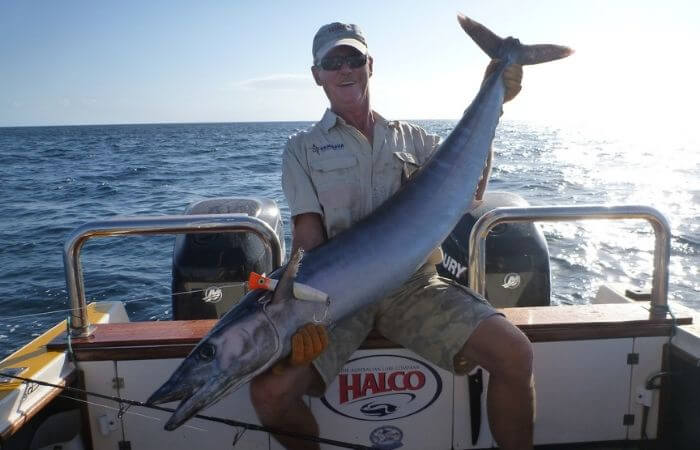 3. Botswana
Our traveller Piotr visited Botswana, Zambia and Kenya in August 2021. Among the stunning lodges he chose with his Luxury Travel Consultant Josh, he stayed at Kwara Camp in the Okavango Delta.
Like other Kwando camps, Kwara doesn't have WiFi or mobile phone signal which means that guests can have a 'digital detox' experience and fully immerse themselves in the stunning natural surroundings!
This beautiful camp, situated in a remote wilderness area of the northern Okavango Delta, offers excellent year round game viewing and exceptional birding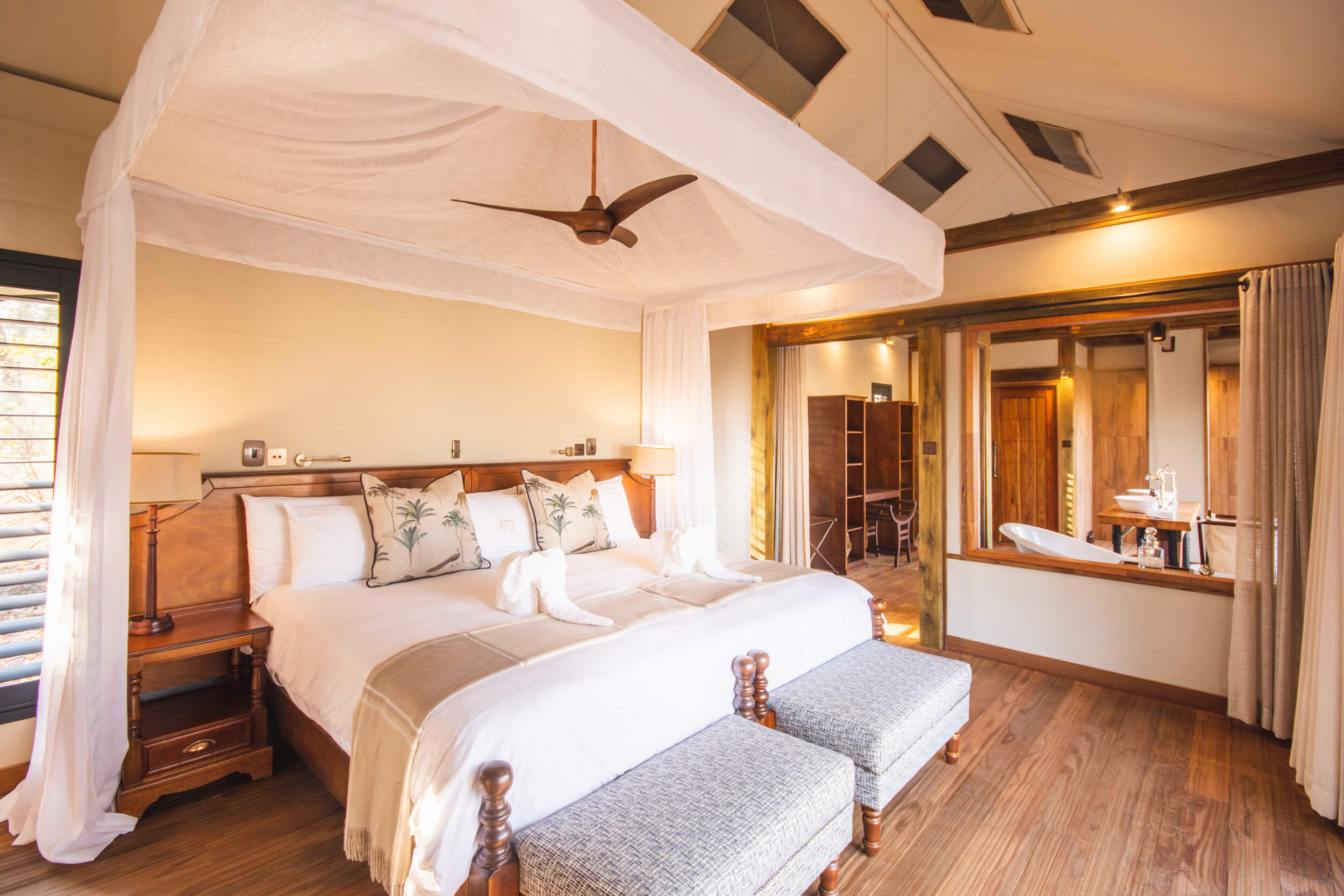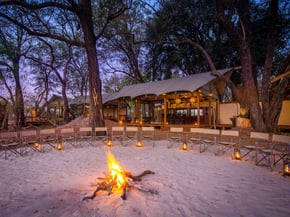 4. Rwanda
Angela trekked with the iconic Mountain Gorillas of Volcanoes National Park in North West Rwanda. She stayed at Sabyinyo Silverback Lodge.
With only 9 beautiful cottages, this is one of the most sought-after properties in the region. As well as the beautiful cottages and incredible views, Sabyinyo Silverback Lodge also has an ideal location. Around 3km from the National Park headquarters, treks through the rainforest to see the mighty mountain gorilla await.
From here, trek to the gorillas and golden monkeys, visit local community projects and enjoy cultural excursions. Or rest at their on-site spa, perfect for soothing aching muscles after long treks.
Read more about Gorilla Trekking in Rwanda here.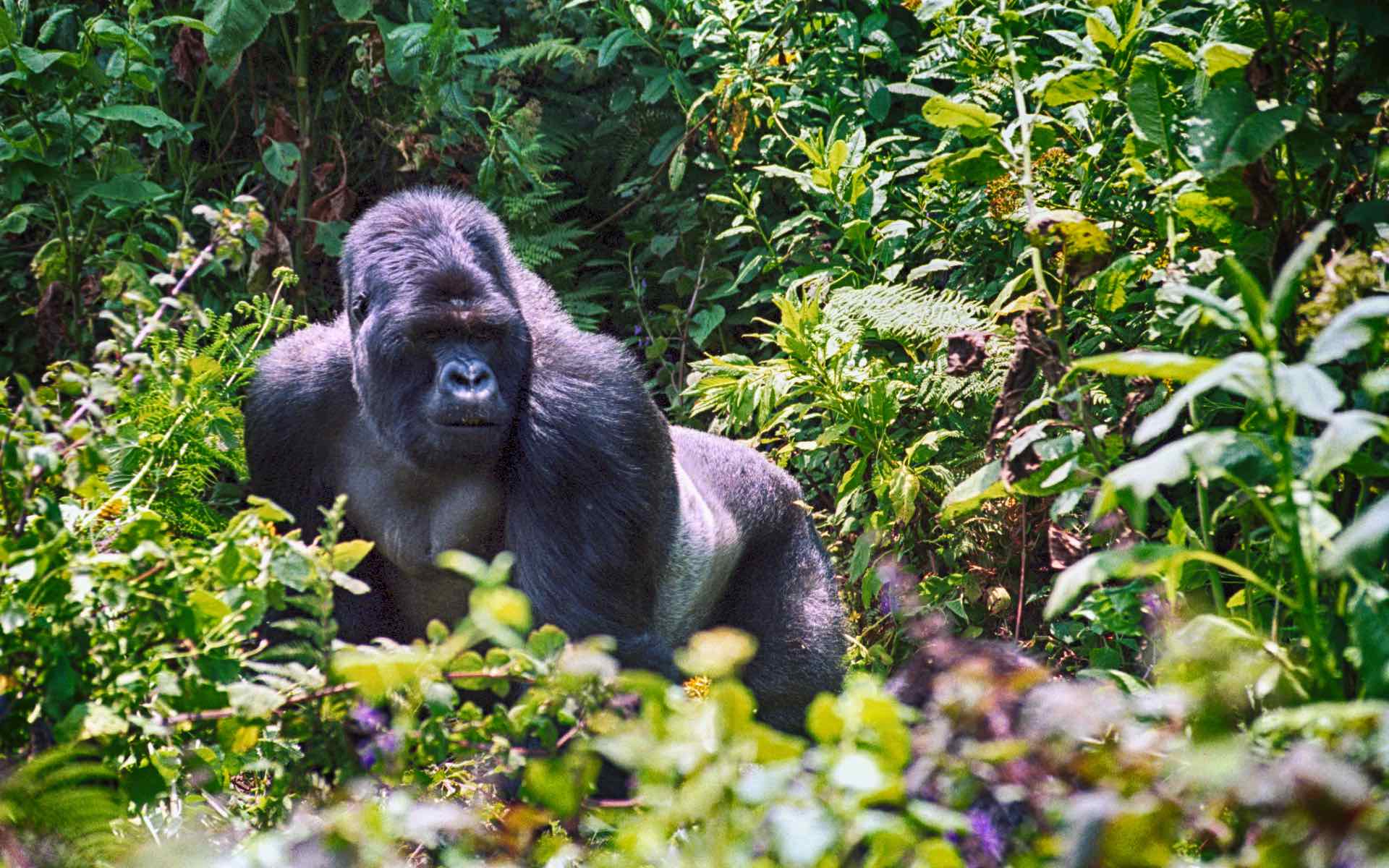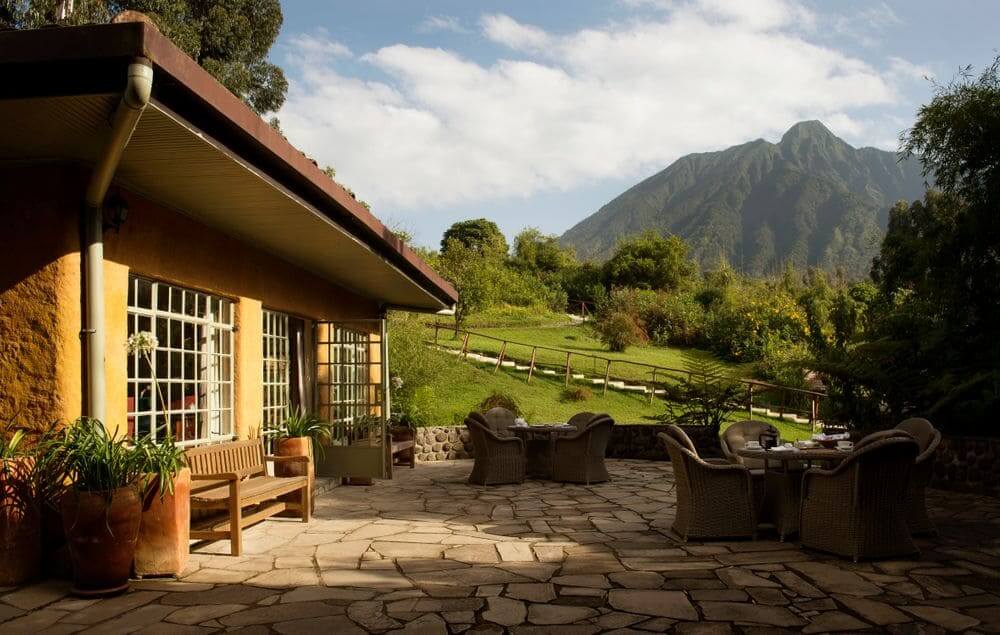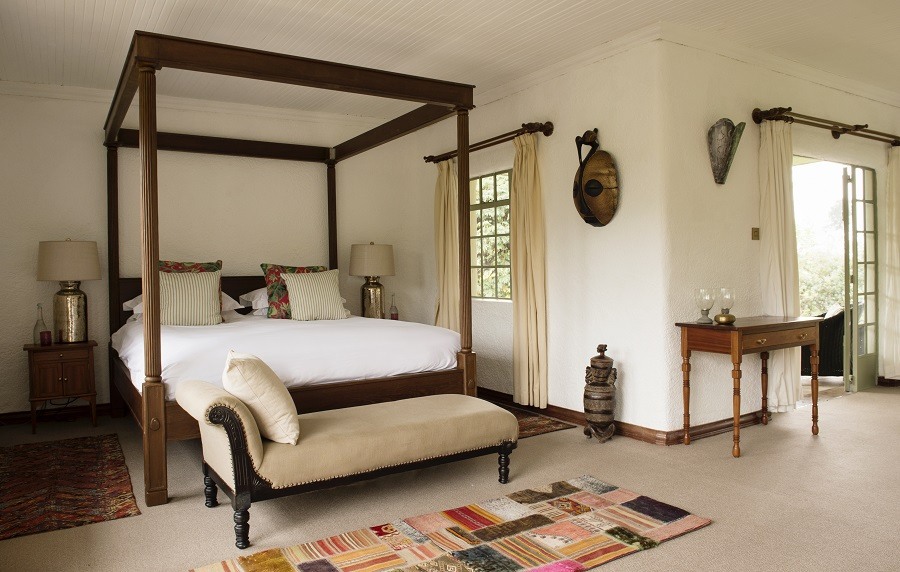 5. Vietnam
We've got to highlight the remarkable Anantara Hoi An Resort chosen by a client with the help of one of our Asia specialist, Maggie.
On the banks of the Thu Bon River and just a stroll away from the historic port town of Hoi An, Anantara is the perfect getaway for a cultural Vietnam holiday.
This boutique, lantern-lit retreat has colonial, period character with French, Dutch, Chinese, and Japanese influences, which beautifully reflect Hoi An's diverse and rich cultural history. Read more about the Cultural Holidays and Festivals of Asia.
This includes Tet (Vietnamese New Year). Tet usually falls between late January and mid-February and celebrations last up to six days. It is an occasion for Vietnamese to express their respect and remembrance for their ancestors, as well as welcoming the New Year with beloved family members.
As part of the celebrations, you can expect to see parades in towns and cities through Vietnam and people in the streets trying to make as much noise as possible using firecrackers, drums, bells and gongs to ward off evil spirits.
Read more about the 15 Most Beautiful Places to Visit in Vietnam.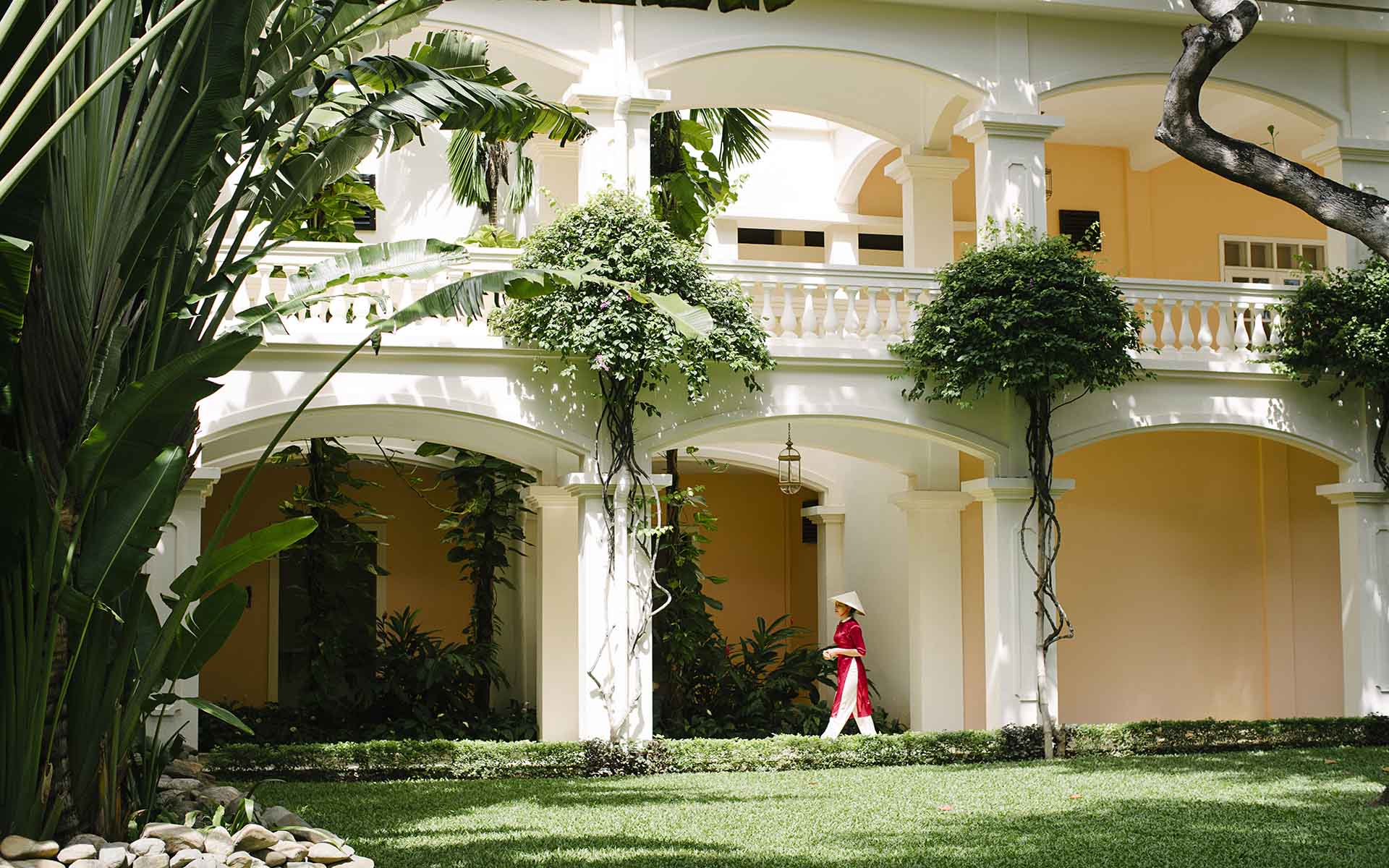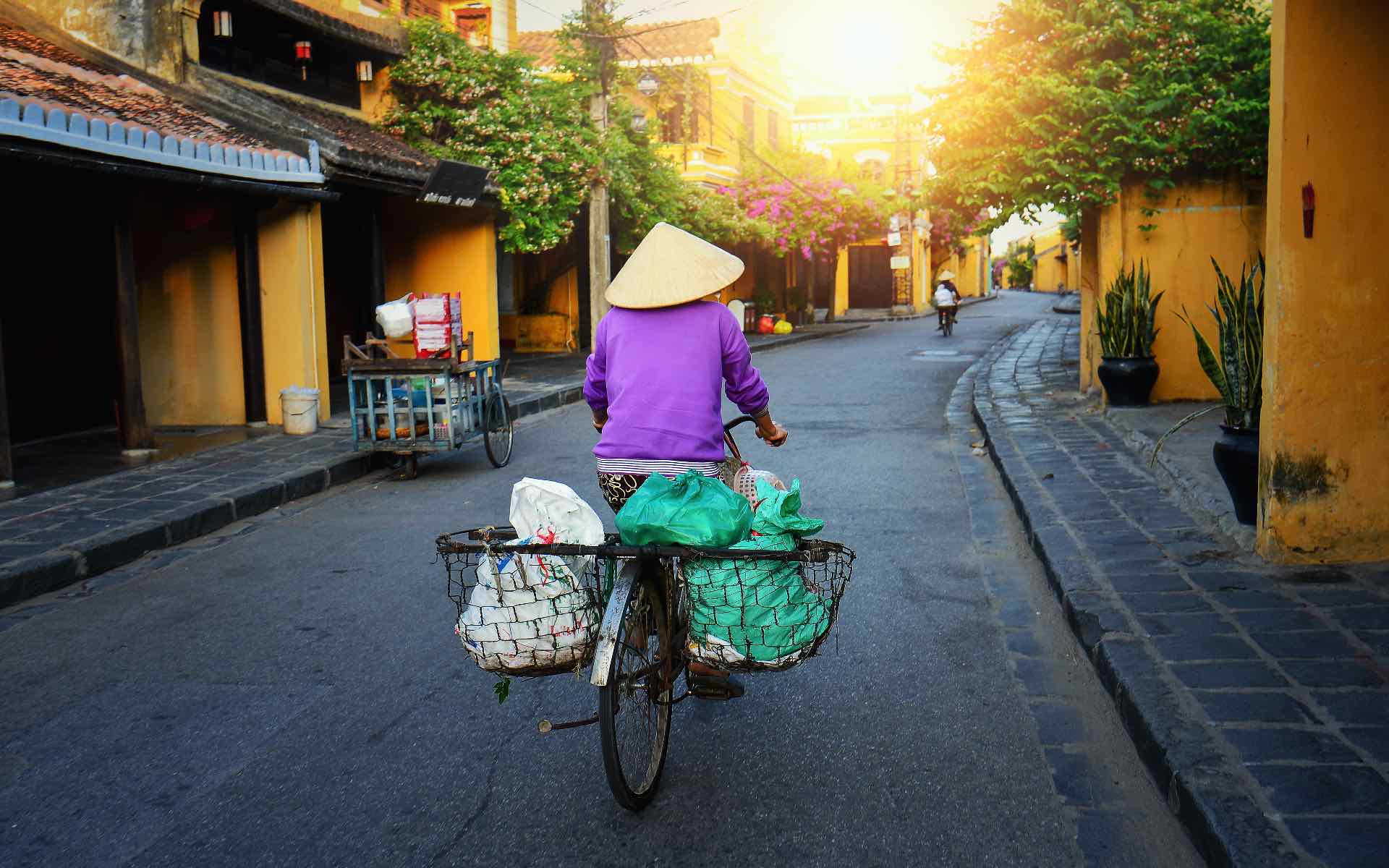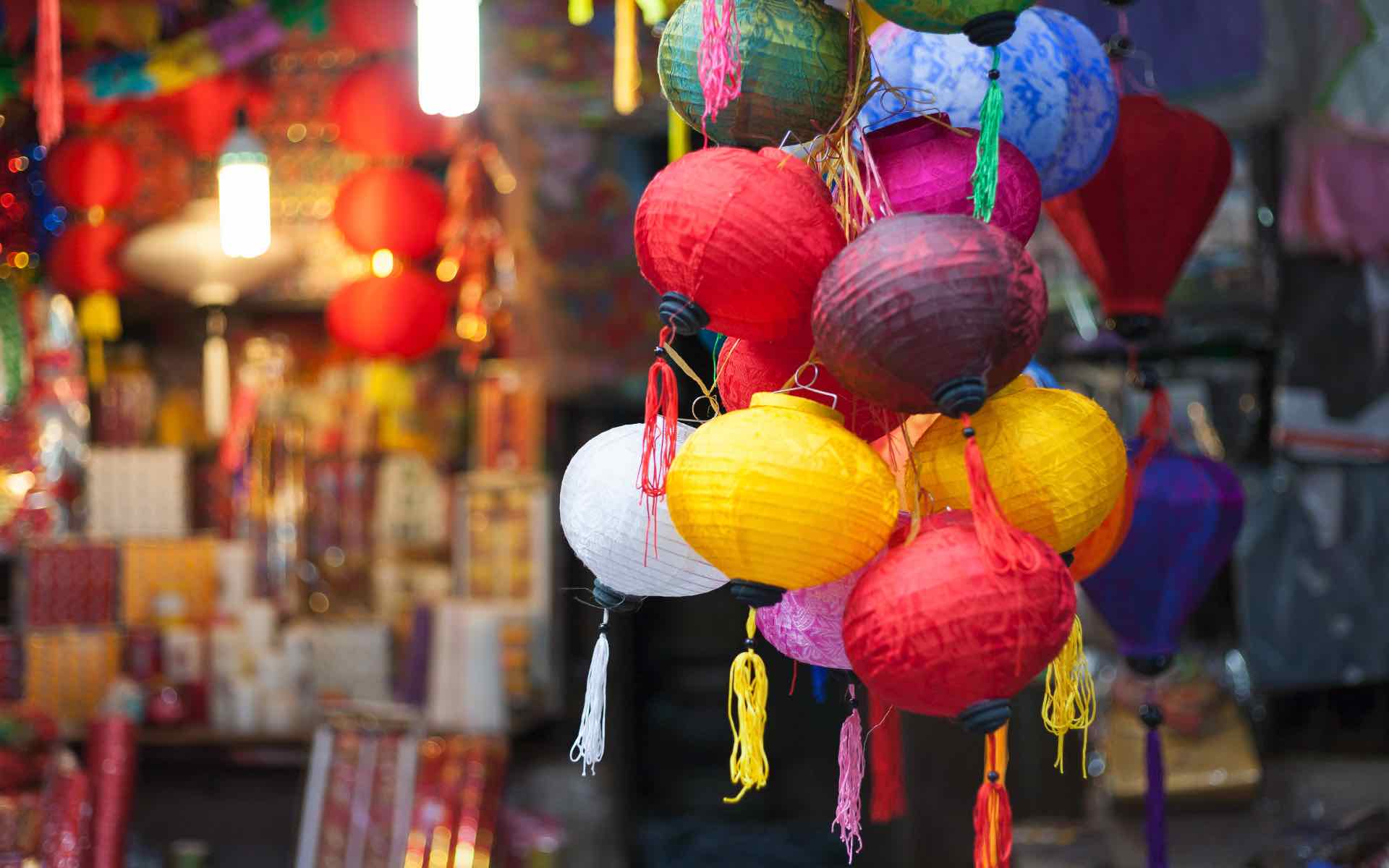 6. South Africa
Pam visited Leobo Private Reserve in South Africa, in June 2021 with her family and friends. It was a first for Wayfairer to have a client visit this exclusive reserve and the reality lived up to the hype. It is truly spectacular.
Pam's review:
"The house is bigger and better than the pictures even show, the staff will treat you like family and are really fun to be with.

All the activities are ready for you whenever you wish.

We had such full days of endless things to explore and do and ended each night with amazing food, but most of all the beauty of South African sunsets."
Read more about Leobo on this short blog article.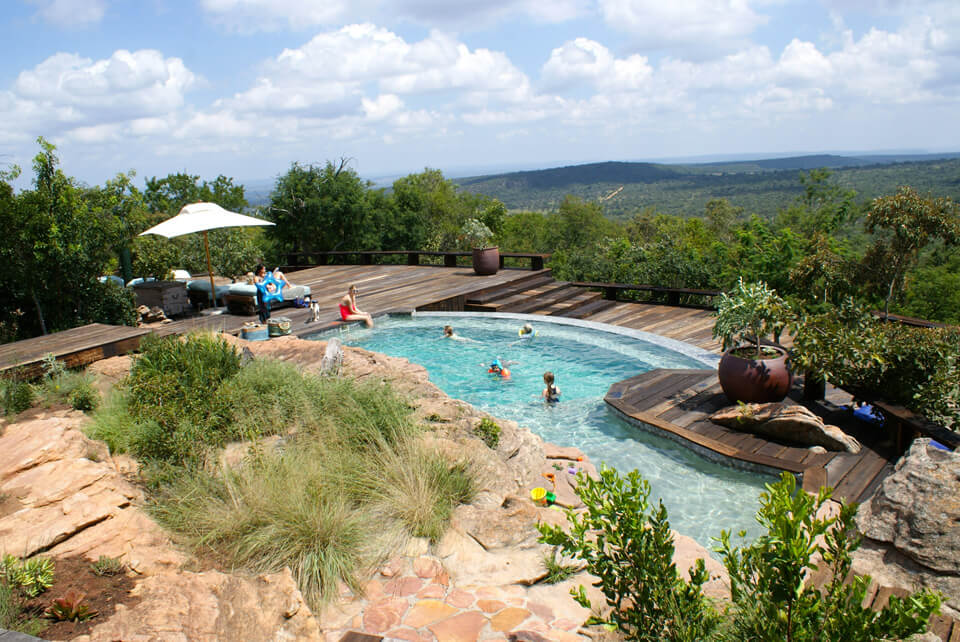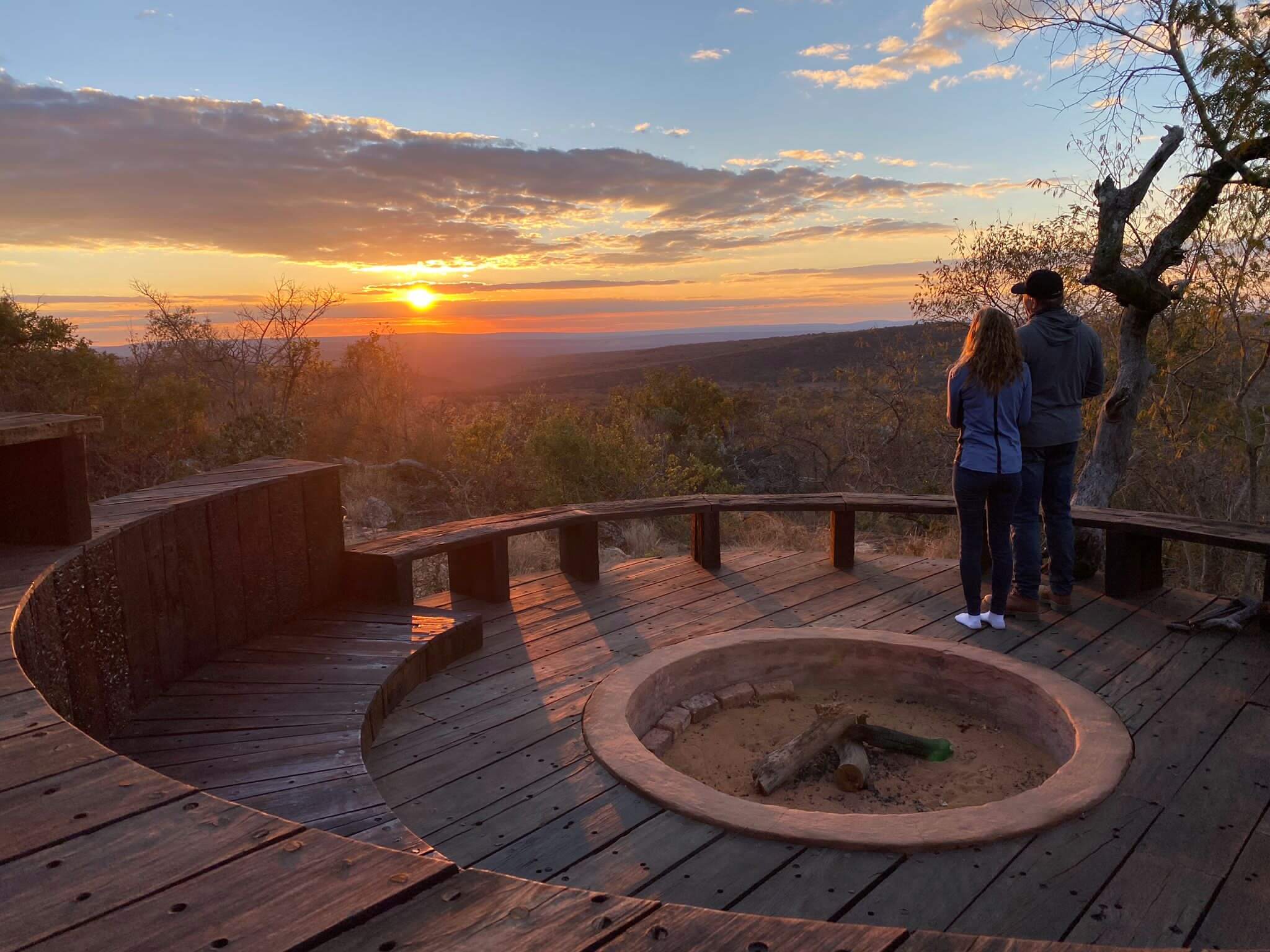 7. Cambodia
Angela visited Shinta Mani Wild: an unparalleled property offering luxury, adventure and sustainability in a remote Cambodian jungle.
Submerged deep within the rainforest-cloaked mountains in Cambodia, this luxury camp occupies 400 protected acres within the Southern Cardamom National Park, located three hours from Phnom Penh or Sihanoukville.
Opened in 2018, Shinta Mani was created by world-renowned designer, Bill Bensley, after he identified an unprotected wildlife corridor in the region.
He worked with the public and private sector to establish a new model, combining an exceptional luxury camp with environmental and social sustainability. Read more about how Shinta Mani Wild is saving the Cardamom Rainforest.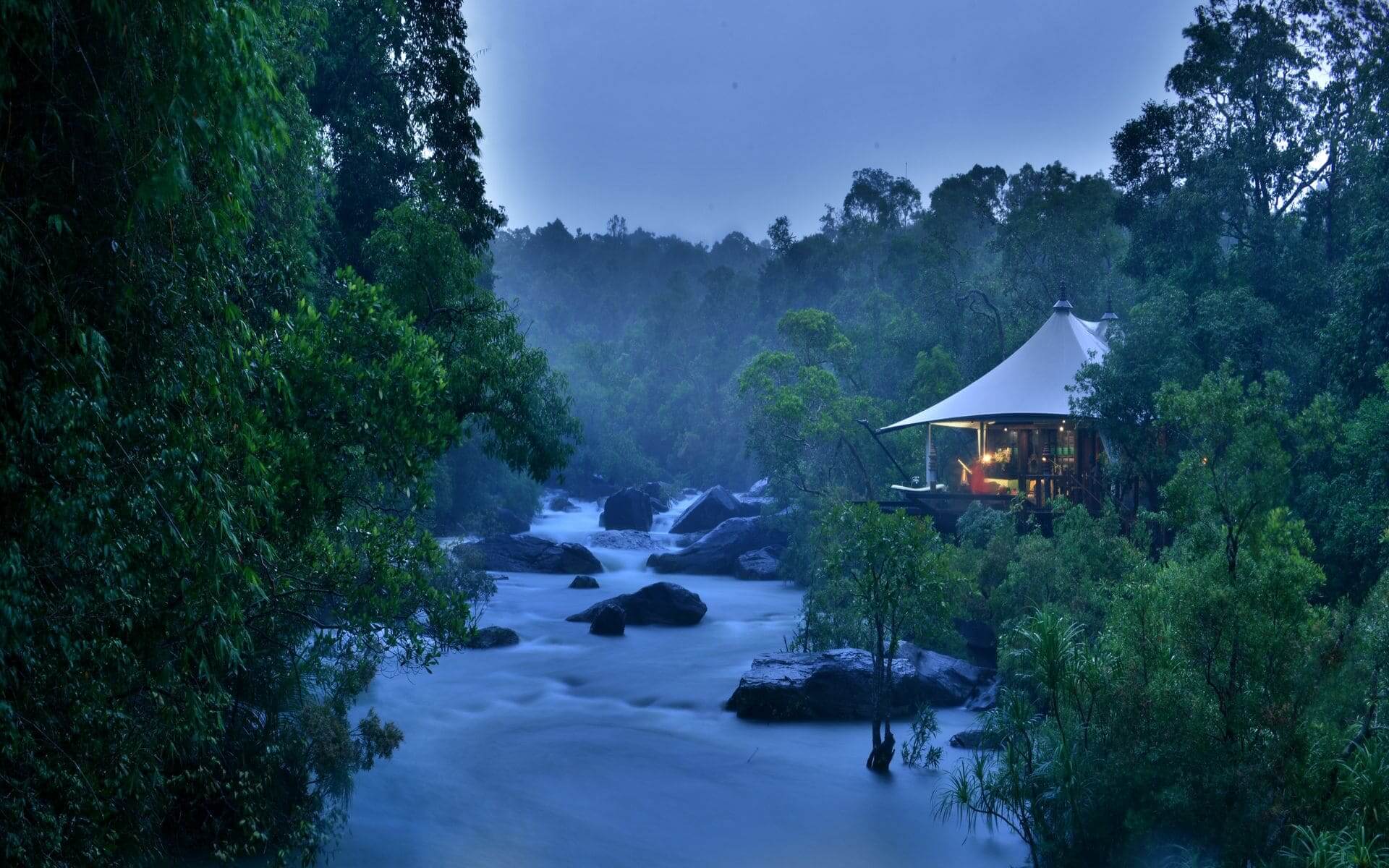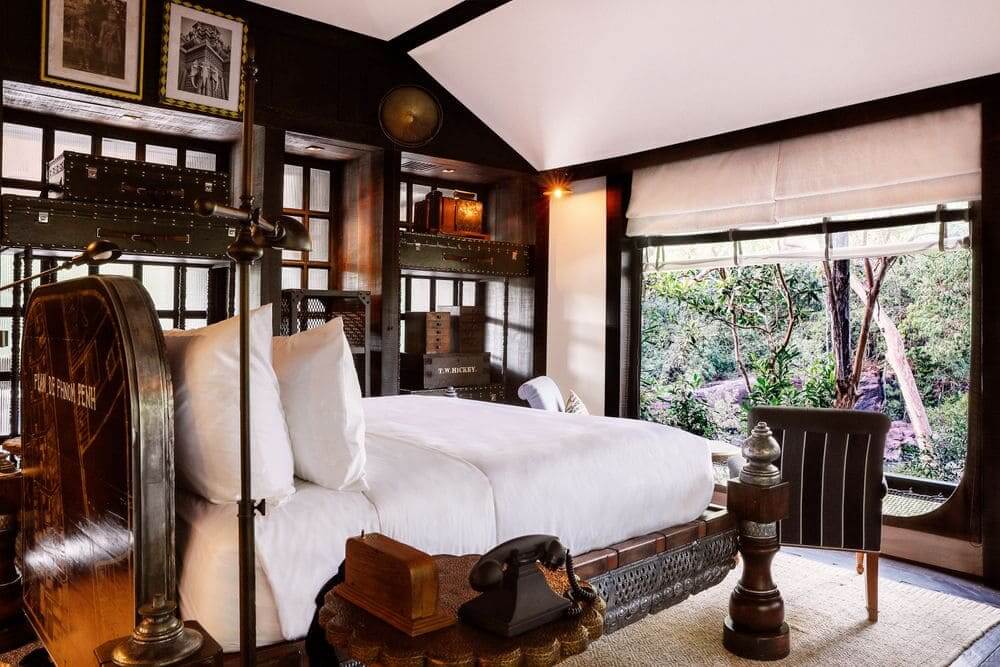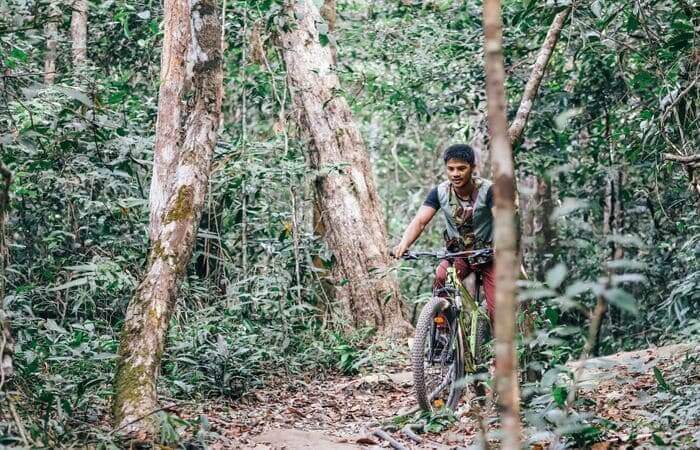 8. Laos
Our favourite hotel choice from 2021 for Laos is the ultra-luxe Rosewood Luang Prabang.
The ancient royal capital of Laos, a UNESCO World Heritage Site and the best-preserved city in Southeast Asia, read here about the incredible things to do in Luang Prabang.
Rosewood is exquisitely designed by the legendary Bill Bensley (earlier mentioned for designing Shinta Mani Wild, Cambodia).
The focal point of this stunning hotel is the natural cascading waterfall, which cuts through the grounds, separating the main building from the riverside cabin-style rooms. A bridge connects the rooms and suites.
Each of the 23 individual rooms is located right on the riverbank and themed after an historical figure or ethnic group that contributes to the tapestry of Luang Prabang's culture and history.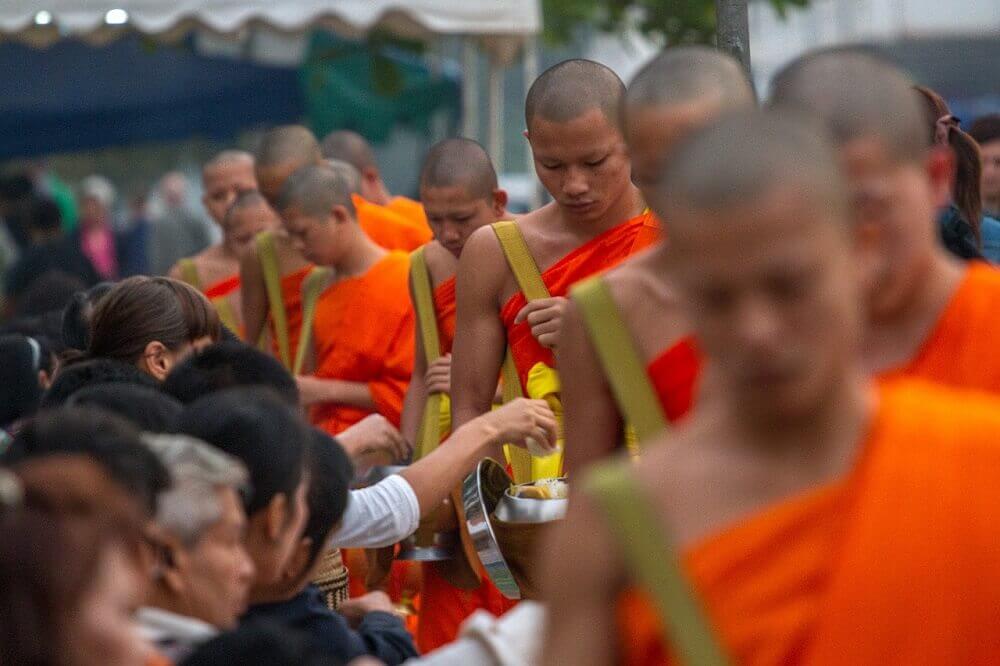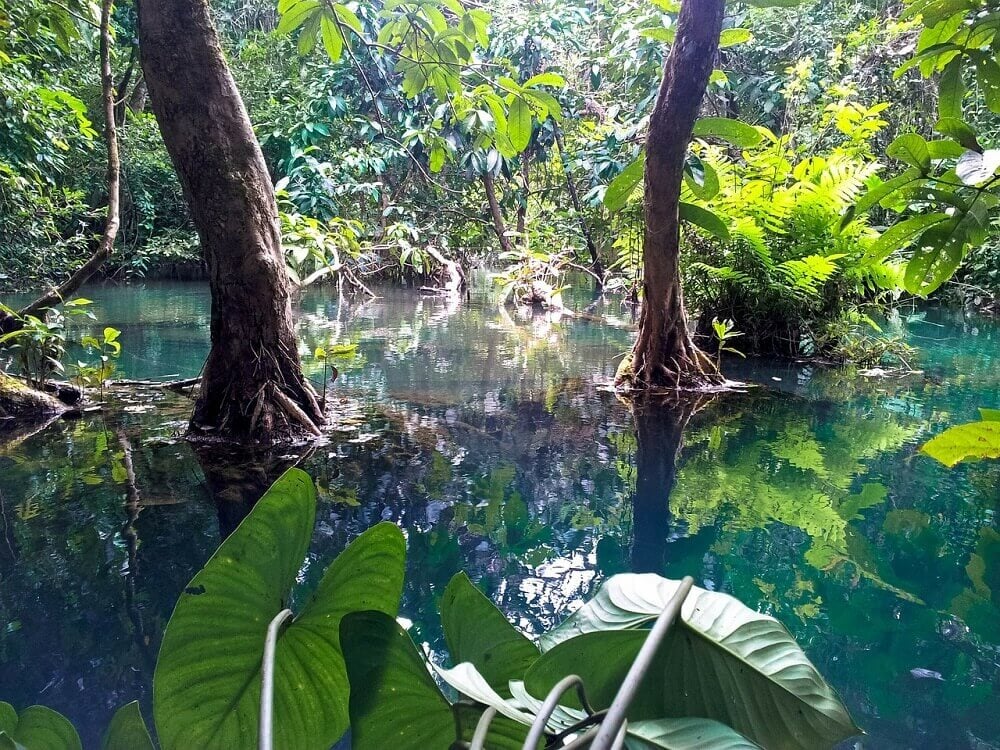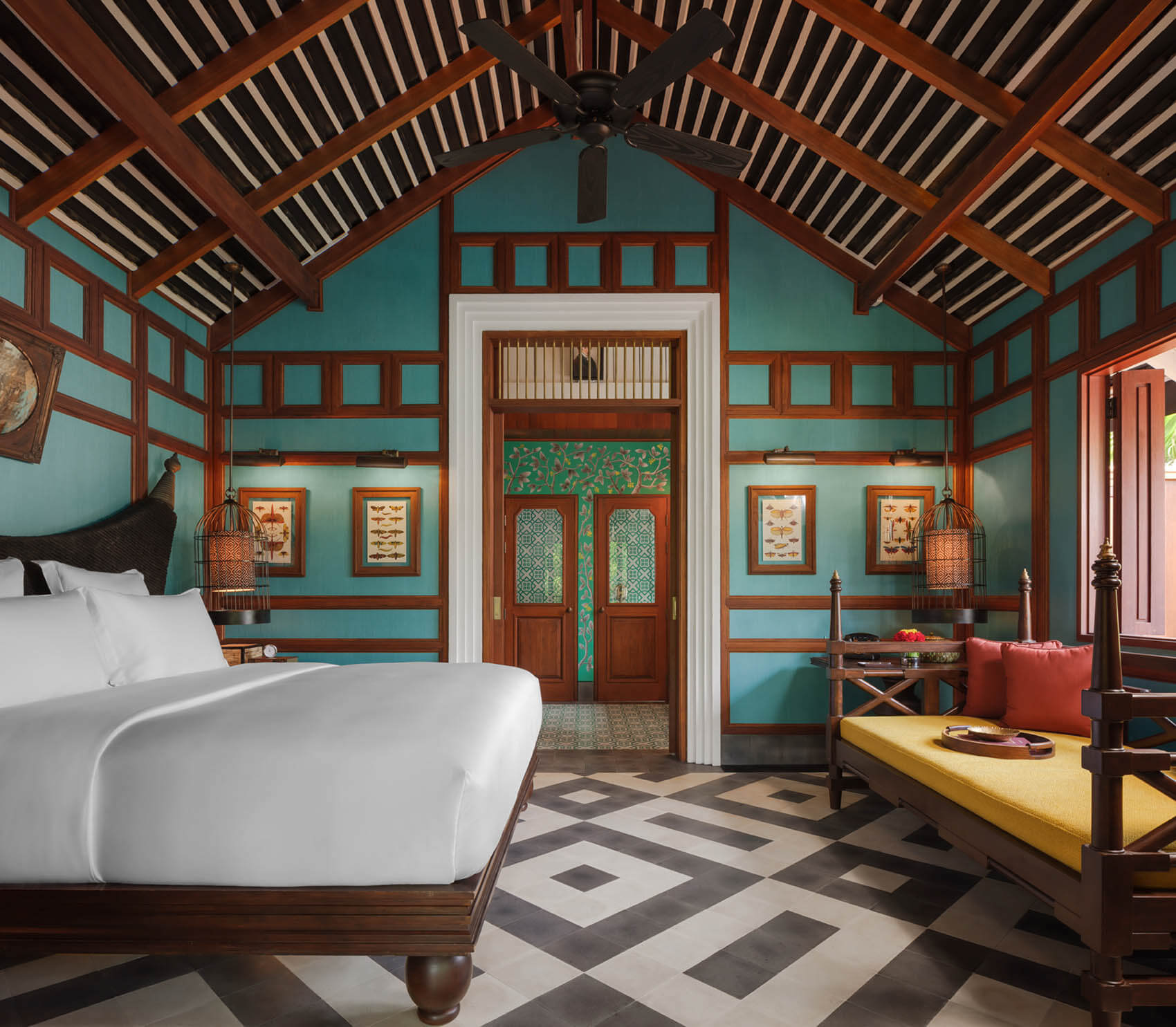 9. Mauritius
Andrew honeymooned on the tropical island of Mauritius in October 2021. He combined two different hotels to experience more of the diverse island.
East of Madagascar and around 2,000km off the coast of Africa sits the tropical island nation of Mauritius. The Indian Ocean seems to be spoilt with paradise-like archipelagos including the Seychelles, Maldives and of course their aforementioned much larger neighbour. Mauritius offers surprisingly affordable beach luxury and is easily combined with destinations in southern and eastern Africa.
The west coast is often favoured by families due to its calm seas, but our favourite has to be the somewhat quieter and wilder south coast. From here it is easier to explore the Black River Gorges National Park and glimpse colourful songbirds flitting across weaving hiking trails, as you trek between stunning waterfalls, deep gores and forested valleys.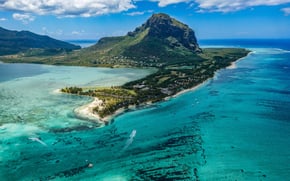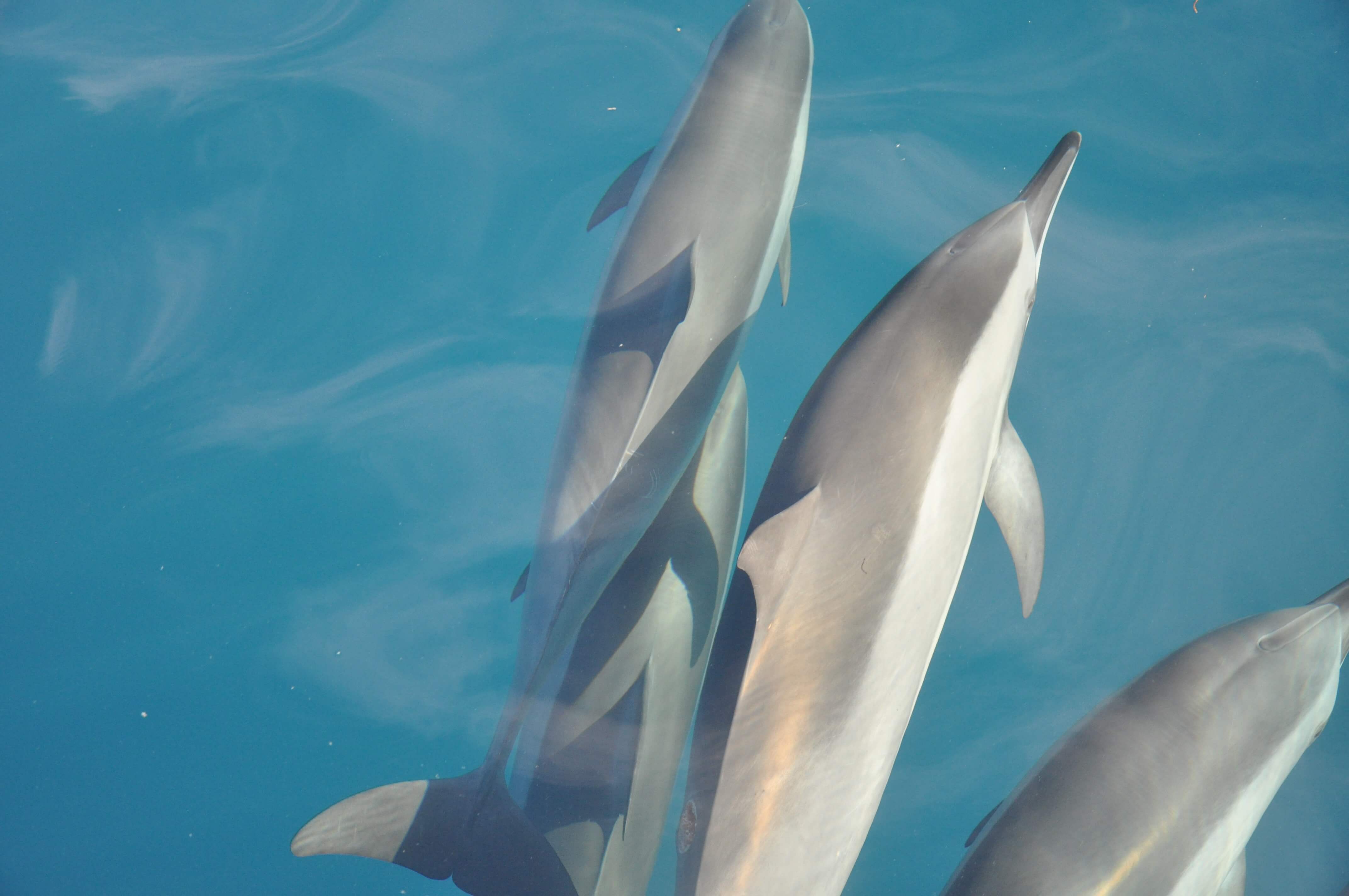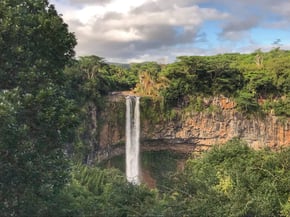 10. Sao Tome & Principe
Wayfairer's first wedding in Sao Tome & Principe was a beautiful and unique start to October 2021. Joanna and her partner flew to Sao Tome island for some rest and recuperation before flying to Principe island on her birthday to begin final preparations for their ceremony.
They got married at the most luxurious lodge on Principe island, called Sundy Praia.
It is one of the National Geographic's Most Unique Lodges of the World, and for a reason.
Each of the 15 villas are built with natural eco-friendly materials, superbly designed to let visitors feel at home in the heart of Africa, with spacious areas and all the comfort only places built with a warm soul can offer.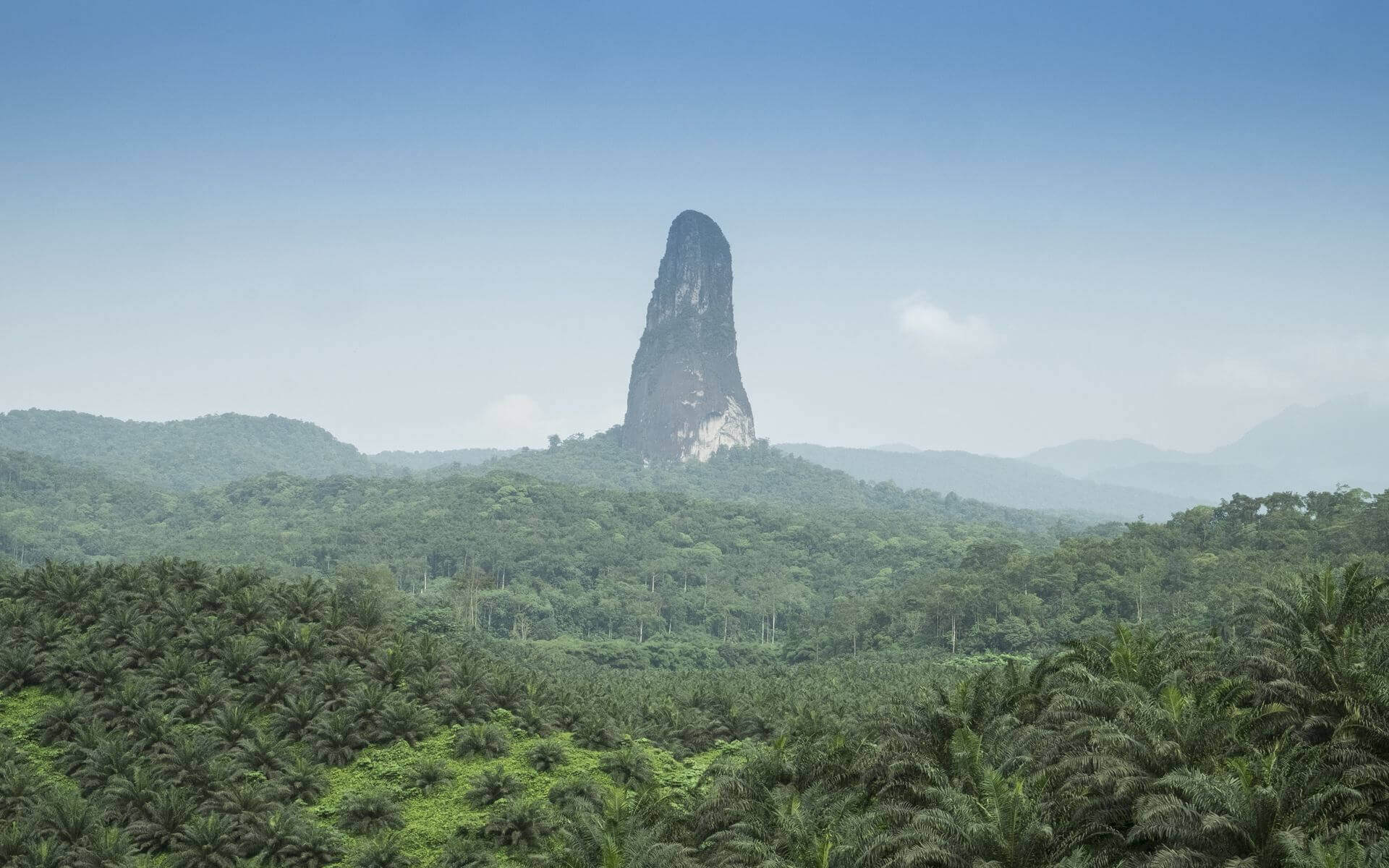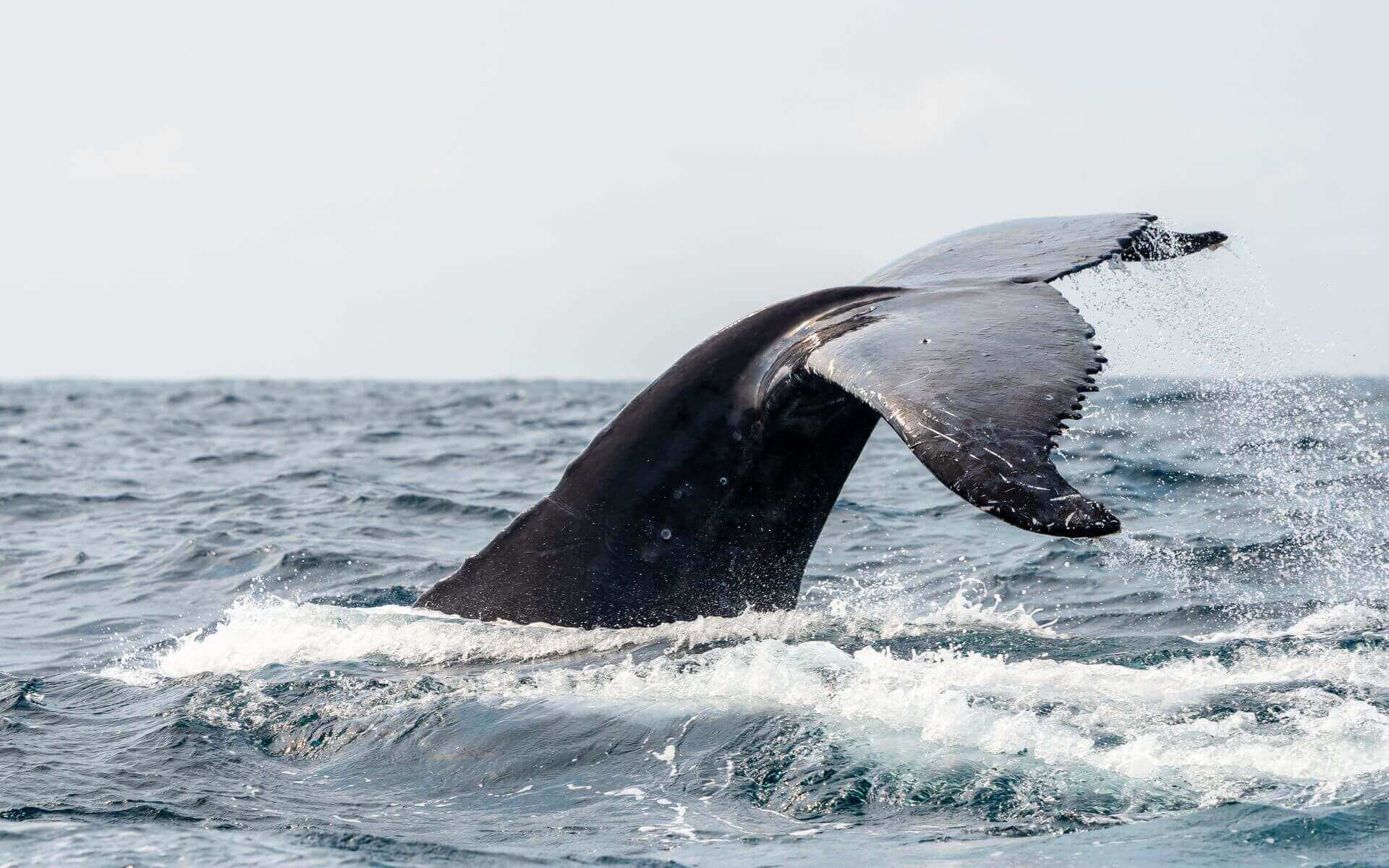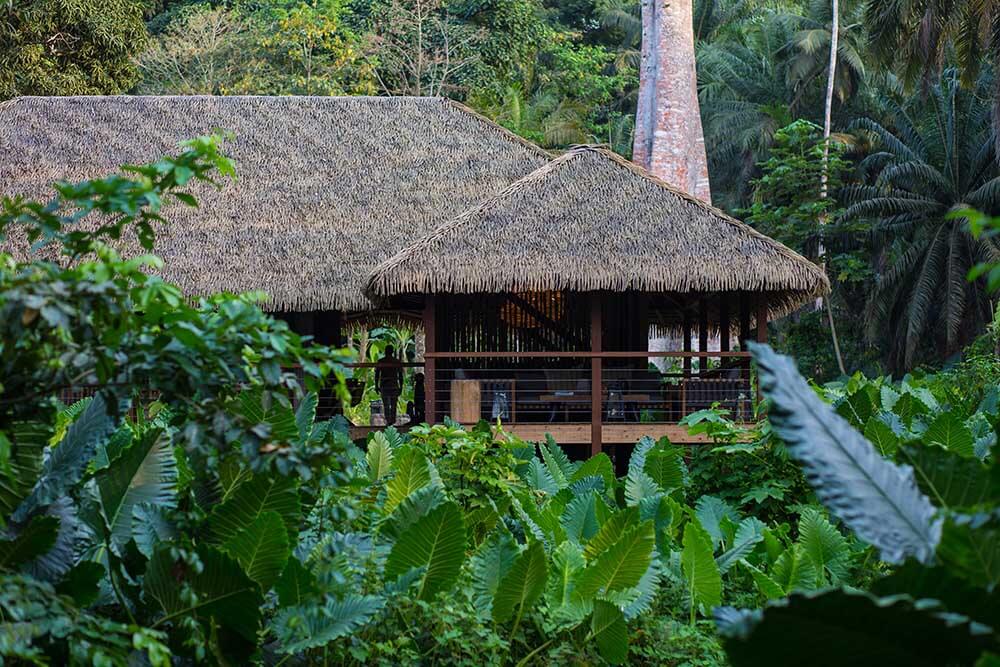 11. Namibia
Clara's grand self-drive adventure honeymoon through Namibia included a few nights exploring Etosha National Park from Onguma Bush Camp.
The Onguma Reserve itself borders Etosha National Park on the far eastern side, it is 34,000ha of prime wildlife viewing habitat.
As well as providing a vast protected private nature reserve as a safe haven for local flora and fauna, Onguma runs a specific rhino anti-poaching unit. This aims to protect the endangered rhino on the reserve and since its inception incidences of rhino poaching have dropped dramatically.
Onguma also set up the Oshivelo Farming project to create employment for the local community. Unemployment was a real problem around the Etosha region and this 500ha vegetable farm provides permanent employment for 180 workers and another 100 seasonal workers. The farm has become so successful that it has become one of the top five vegetable producers in all of Namibia.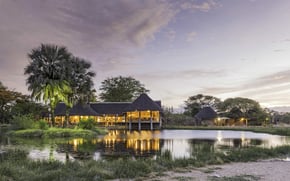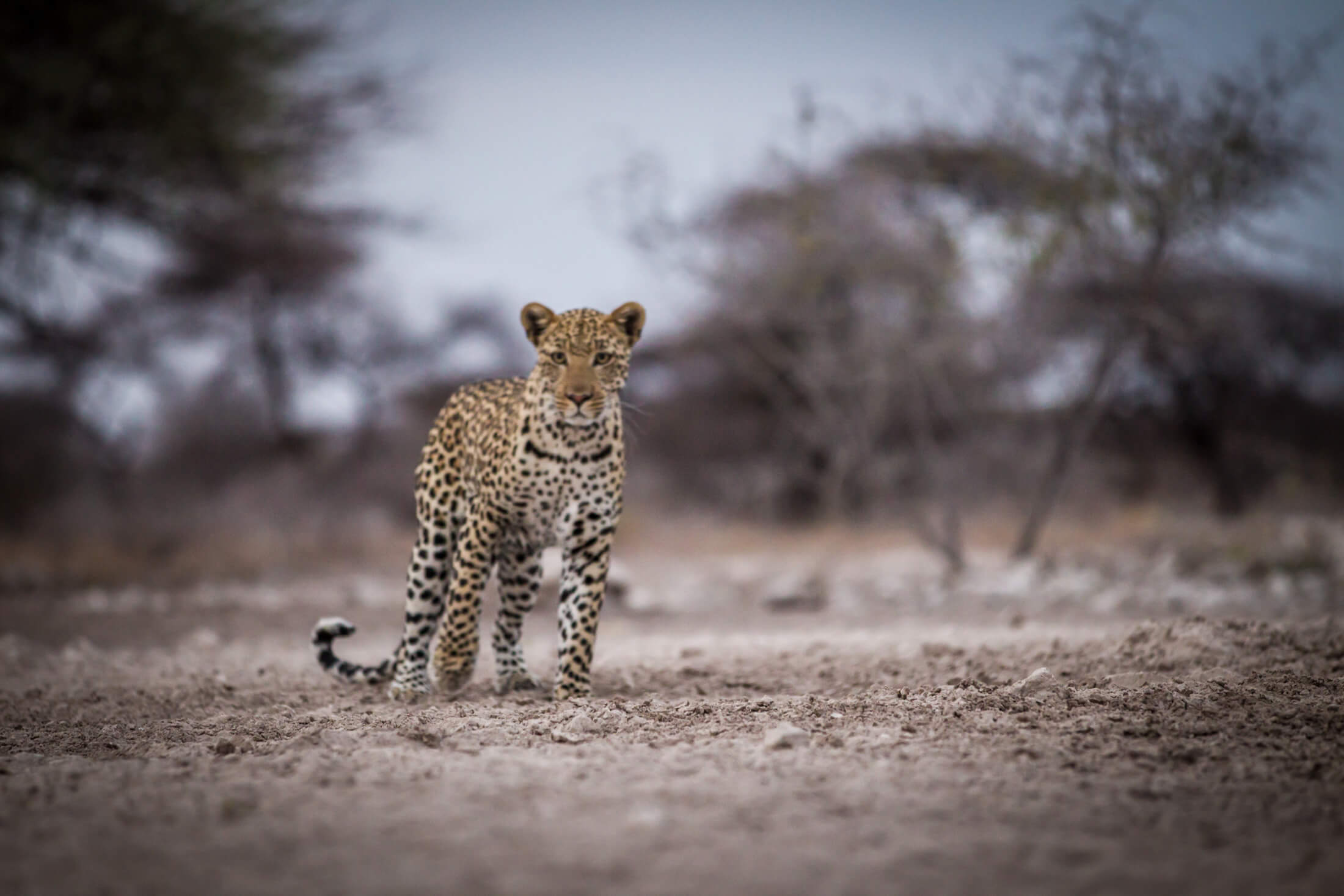 12. Zambia
In August 2021, Piotr spent 2 nights on the Zambia side of the Zambezi River close to the iconic Victoria Falls.
He stayed at Sindabezi Island Lodge, nestled on a private isle on the Zambezi River.
Our Africa specialist Josh also stayed here for a few nights in November 2021.
Sindabezi Island Lodge offers rustic luxury in a natural paradise. Only accessible by a scenic 20-minute boat ride from the main Tongabezi Lodge, Sindabezi is remote and exclusive. Here, you'll find peace away from the bustle of Livingstone, yet still within reach of the magnificent Victoria Falls.
There are just five open-sided, thatched roof chalets, set on stilts above the ground. The gorgeous chalets are charmingly rustic with luxurious fittings. You'll find solid polished wood and colonial antique furnishings, comfortable lounges and canopied beds.
Read more about what activities to do at Victoria Falls here.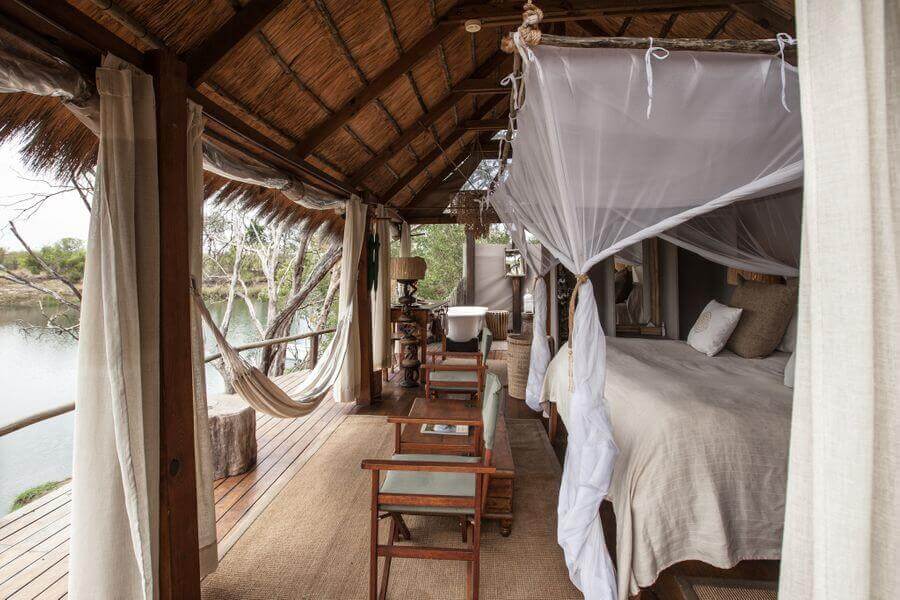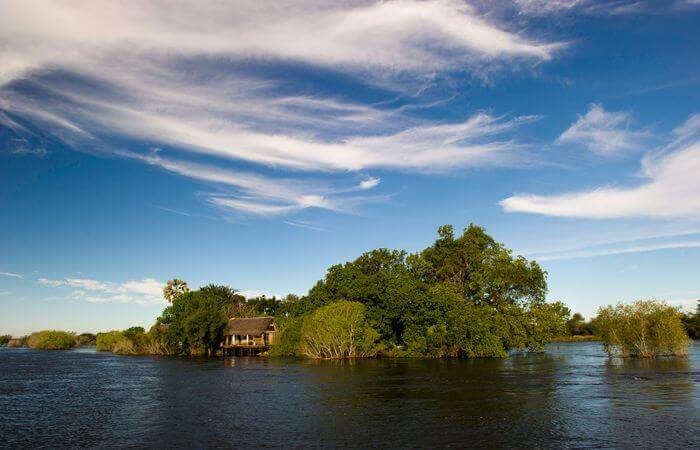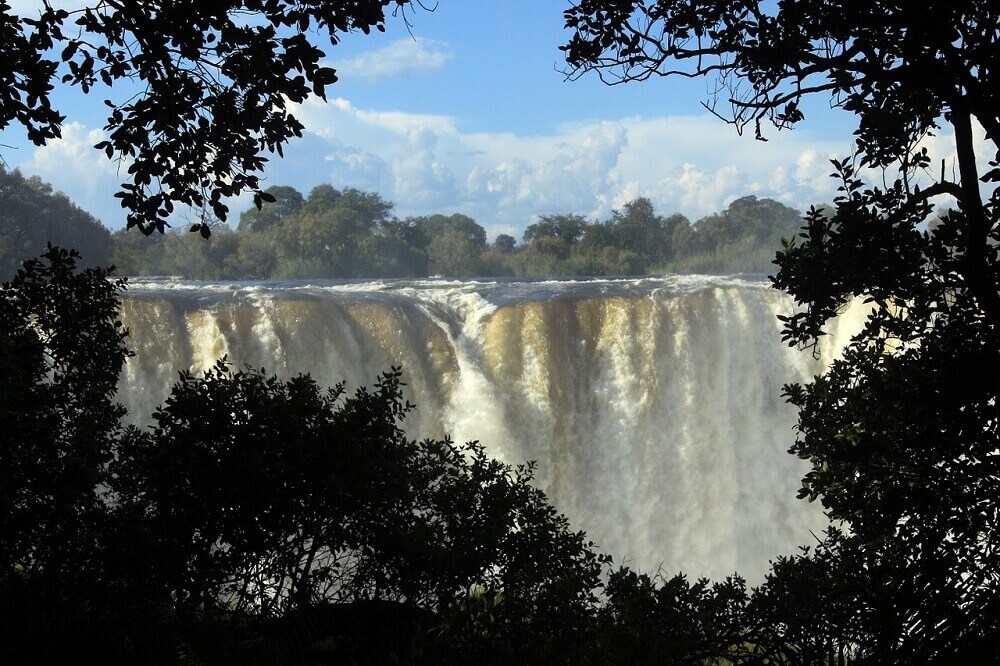 13. Uganda
Last, but certainly not least, Naveen went chimp trekking in Uganda from Turaco Treetops lodge.
Turaco treetops is a lovely mid-range lodge surrounded by nature and offering uninterrupted views across Kibale forest and up to the Rwenzori mountains. It's an ideal base for those looking to experience the wonders of Kibale National Park. The best place in Uganda to undertake chimp trekking as well as feast your eyes on bush babies and colobus monkeys!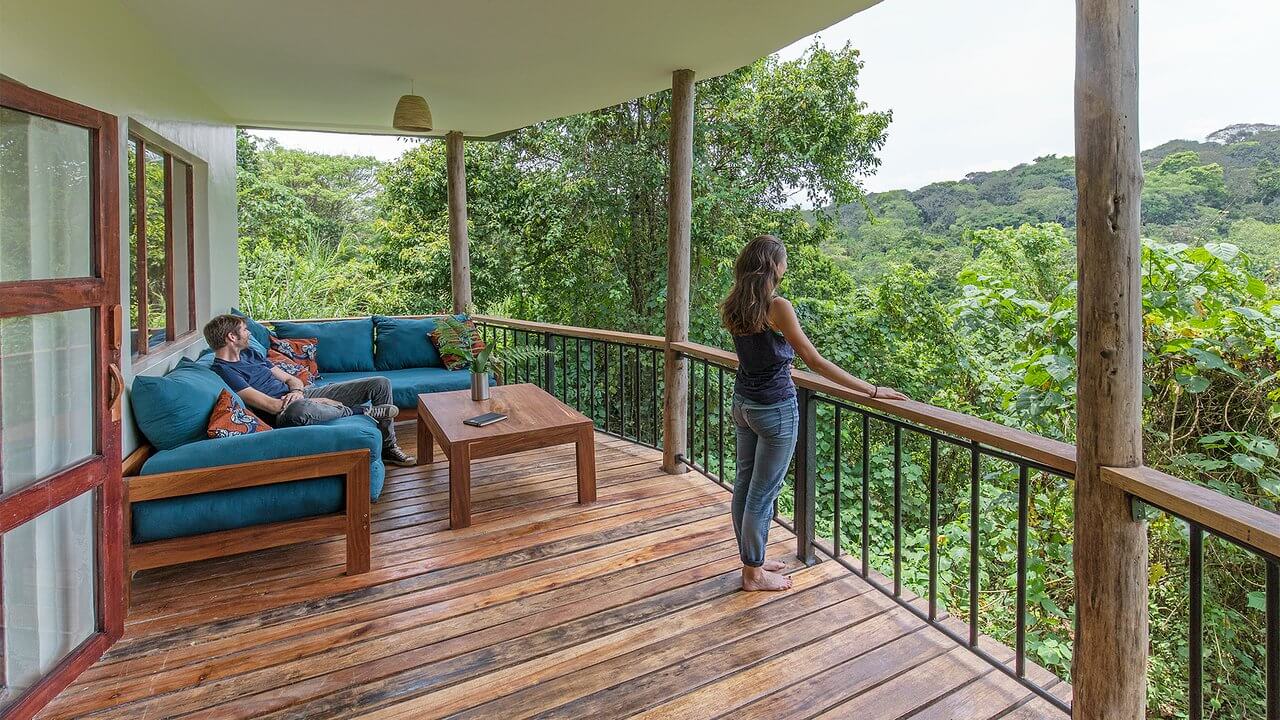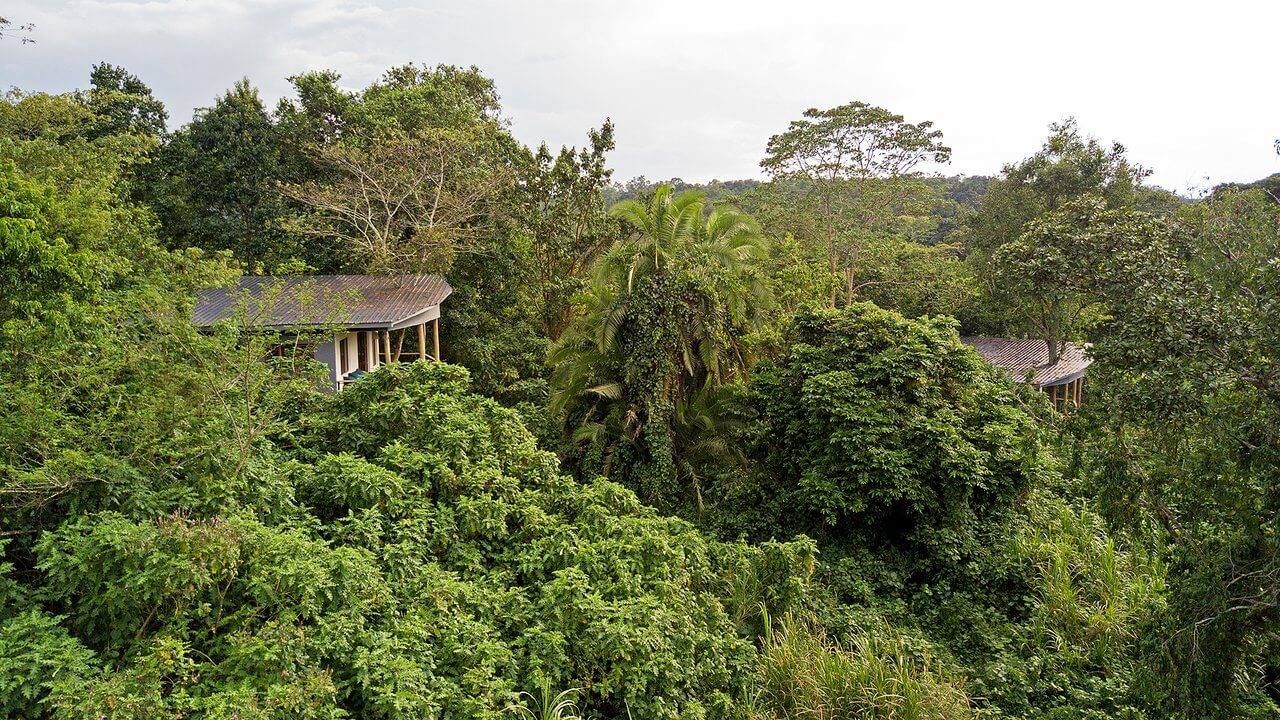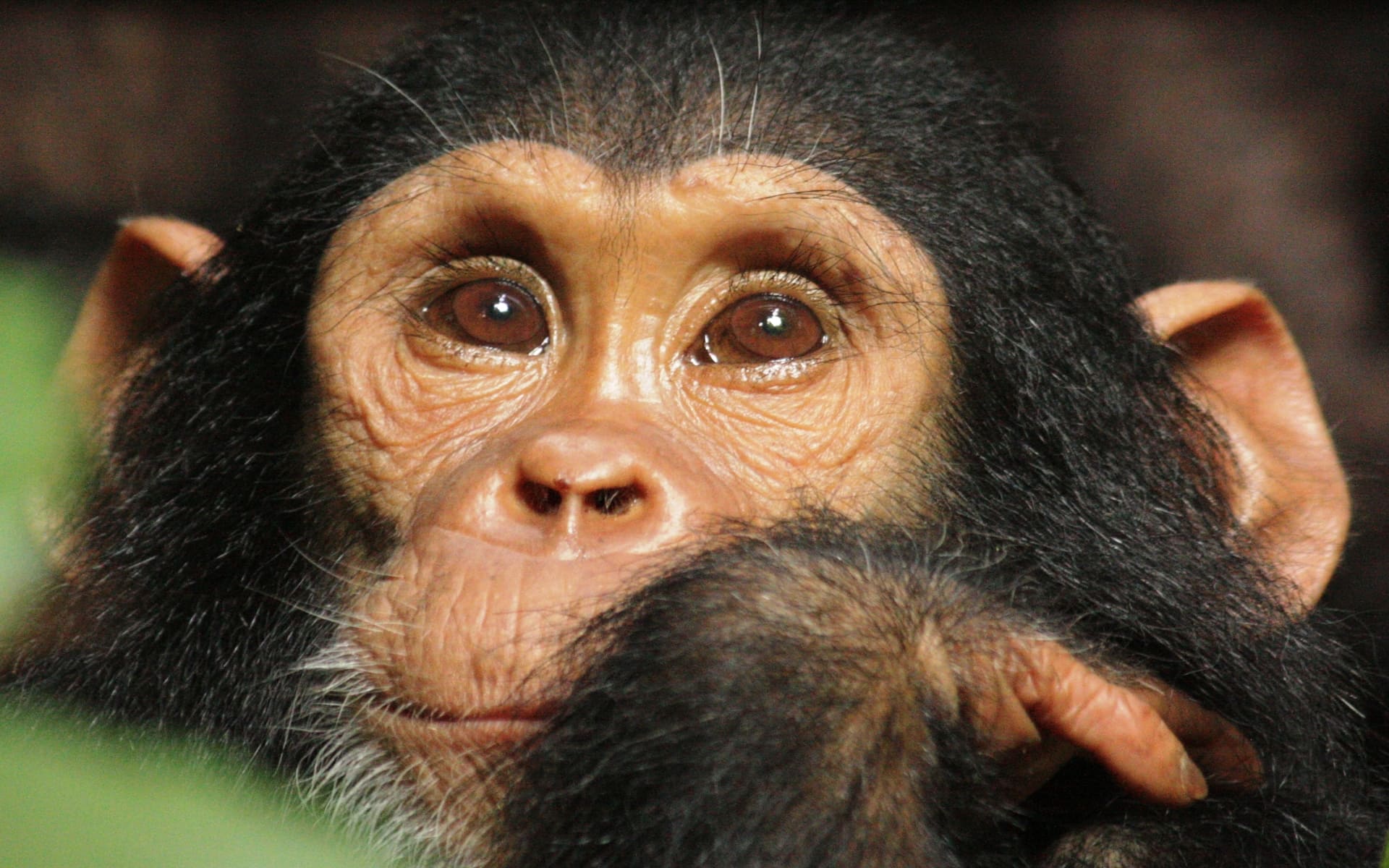 14. Zimbabwe
Gail travelled to Zimbabwe in November 2021 and loved it:
"Josh planned an excellent 7 night trip for me in November. With Toon and Carmen providing great service all of the trip details were excellent. I stayed at The Hide Camp, in Hwange National Park, then The Elephant Camp and Ilala Hotel at Victoria Falls. The last few days of my trip were stressful, with the eruption of the Corona strain of Covid. With their care and concern I flew back to the USA one day later than planned, but they give me excellent guidance and were extremely helpful. Thank you everyone!" - Gail