Wayfairer Travel Guide: Chile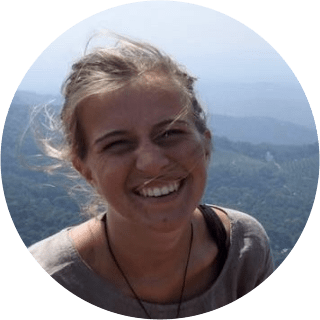 By Lotte Nash
April, 14, 2023

4 Min read
Staggering landscapes, extreme natural wonders and beautiful cities
A long, skinny strip of country, Chile packs a myriad of wildly diverse regions and wonders into its vast land.
Within days you can explore the ethereal sand dunes of the Atacama Desert, trek the famous snowy peaks of Patagonia, wander the wineries of Casablanca, marvel at the moai statues of Easter Island (Rapa Nui), and roam the seductive streets of Santiago.
In this comprehensive Chile travel guide, we discuss where to go, when to visit, what to see and do, as well as practical travel information for this spectacular destination.
Introduction to Chile
Spanning for 4,300 kilometres all the way from the scorching middle of South America to its icy foot, Chile is the world's longest country from north to south. Despite its colossal length, the country averages just 175 kilometres in width, and it's packed with extreme natural beauty.
On the east side, the great Andes mountain ranges run the entire length of Chile, covering around 80% of the country in snowy peaks.
On the west side, the country is flanked by the Pacific Ocean, with golden sandy beaches, palm trees and a tropical climate. Move even further west and you'll arrive at Easter Island (Rapa Nui), a remote island brimming with mystical moai statues and ancient Rapa Nui culture.
In the north, the country is separated from Peru and Bolivia by the Atacama Desert, the driest place on Earth, while if you venture south, you'll plunge into the frozen wonderland of Patagonia.
See the famed Torres del Paine National Park, packed with glittering icebergs and soaring mountains, or get off the beaten track in Balmaceda, where you'll find remote, vast lakes and massive glaciers.
You'll most likely start (or end) your Chile holiday by flying into the captivating city of Santiago, and from there you can explore the country's central gems including the historic, colourful town of Valparaíso and the balmy wine region of Casablanca.
Places to visit in Chile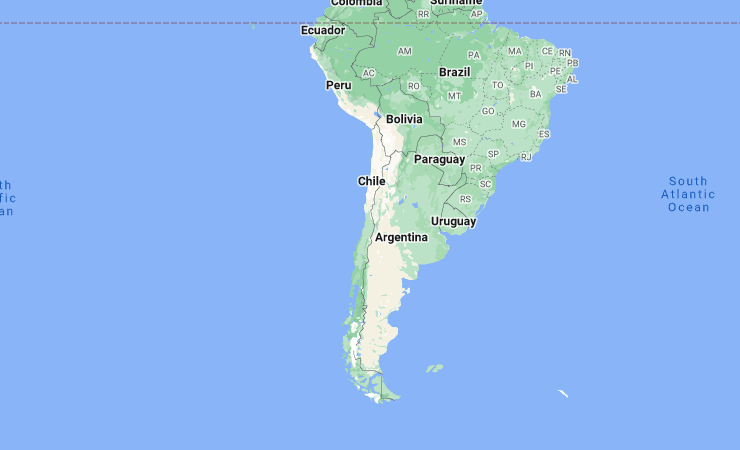 1. Santiago
2. Valparaíso
3. Casablanca
4. San Pedro de Atacama
5. Puerto Varas
6. Chiloe Island
7. Balmaceda
8. Puerto Natales
9. Torres del Paine National Park
10. Easter Island (Rapa Nui)
Things to do in Chile
Chile is renowned for its stunning adventure and natural wonders, however there are certain things to see and do that are unique to this country. Here are eight of our favourite things to do in Chile.
Hike Patagonia and see Torres del Paine
Patagonia is one of the most striking landscapes in the world, spilling across the southern edges Chile and Argentina. Both countries hold incredible natural wonders, however in Chile, you can visit the iconic Torres del Paine National Park, renowned for the three granite peaks or 'horns' of the Paine mountain range.
The national park is packed with other natural gems including the Grey Glacier and the French Valley, and you can even go in search of the elusive puma or go horseback riding with Patagonian gauchos.
Explore the Atacama Desert
Strewn for over 100,000 kilometres across Chile's scorching north, the Atacama Desert is renowned as the driest place on Earth. It's so dry that scientists have used it to test prototypes of Mars rovers.
Marked by otherworldly valleys, mystical rock sculptures, towering volcanoes and dazzling lakes, the Atacama Desert feels like another planet. The region also has some of the clearest night skies in the world, perfect for stargazing.
Explore this stunning region with local guides through trekking, mountain biking or driving, and learn how ancient nomadic communities survived and thrived in one of the harshest landscapes in the world.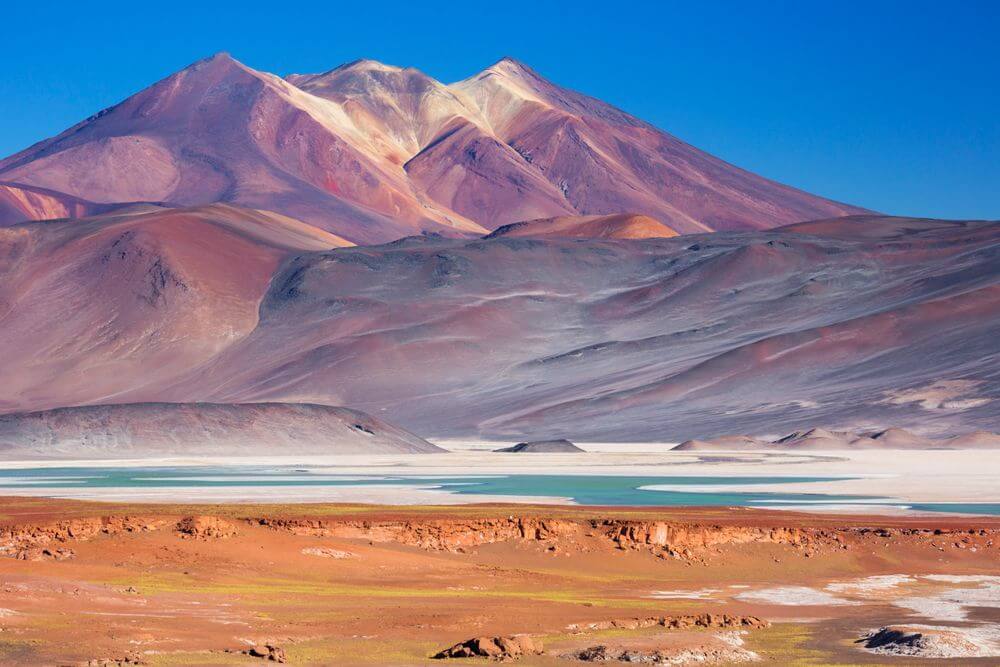 Venture to Easter Island (Rapa Nui)
As one of the most mysterious and remote islands on Earth, Easter Island has enchanted travellers for decades. The island, also known as Isla de Pascua or Rapa Nui to the traditional inhabitants of the island, is set in a far-flung wedge of the Pacific Ocean, off the west coast of Chile.
Here you'll find the famed moai statues and ancient archaeological sites, created by the Rapa Nui people between the 13th and 16th centuries. You can tour the colossal stone-carved statues, hike up volcanoes and watch the beautiful Pacific sunset on the white sandy beaches.
Casablanca Winery Tour
Chile is renowned for its world class vineyards and wineries, and one of the best places to sample their fine grapes is the Casablanca Valley. Just an hour out of Santiago you'll find the gorgeous region, famed for their white wines, particularly their Sauvignon Blanc and Chardonnay.
Stay in a luxurious property among the vineyards, go walking, driving or cycling around the wineries, and be sure to sample their best wines.
Adventure in the Lake District
As one of the most stunning regions in Chile, the Lake District combines natural beauty with thrilling adventure. Located in the bottom half of the country, the Lake District is marked with incredible rivers, forests and volcanoes.
You can go trekking or horse riding through the forest, discover enchanting lakes, zipline over the canopy, or go sailing past dramatic, snow-capped volcanoes.
See the Marble Chapels of Lake General Carrera
Located on the shores of Lake General Carrera, the Marble Chapels are an astonishingly beautiful rock formation, with caves, tunnels and pillars carved out by waves and wind over thousands of years.
You can kayak through the caves to discover the vibrant blue and grey marbled patterns, swirling through the ancient rock.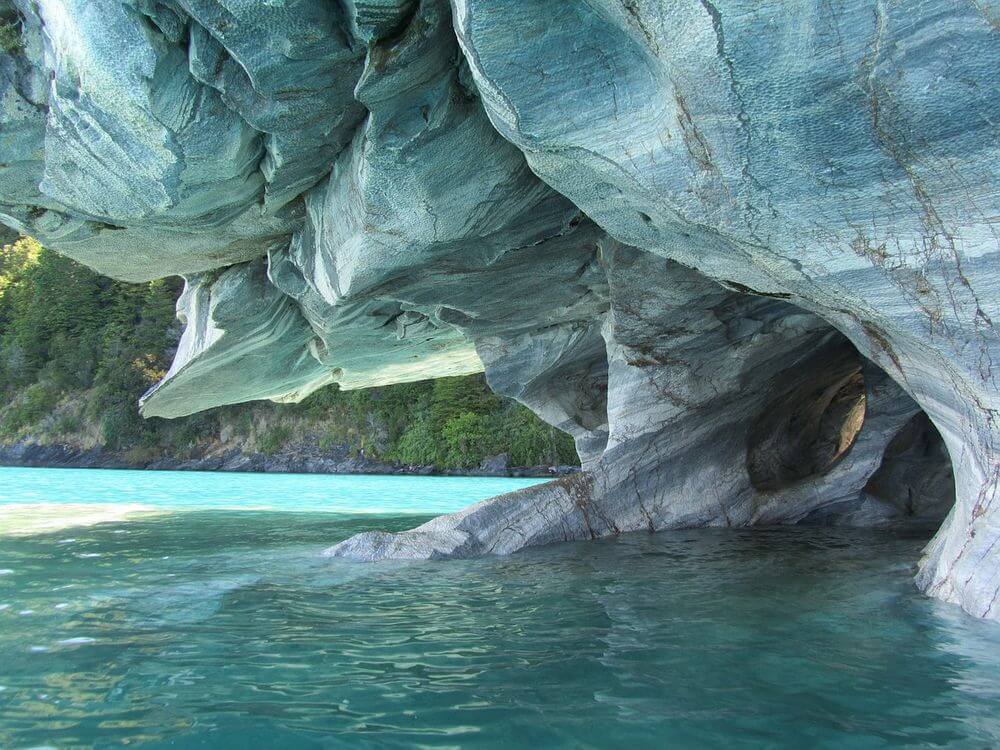 Discover the colour of Valparaíso
Valparaíso is one of the most beautiful cities in Chile. Located just over an hour outside Santiago, this UNESCO World Heritage city is filled with colourful, hillside homes and historic street art.
Set beside a major port on Chile's coast, you can spend your days wandering the cobblestone streets and quirky buildings.
Climb the hills of Santiago
Santiago is the humming capital city of Chile, brimming with lively neighbourhoods (barrios), fascinating museums and galleries, leafy parklands and delicious cuisine, surrounded by beautiful Andes mountains.
For the best view over the city, climb the trails to the top of San Cristobal Hill (Cerro San Cristóbal), an 860 metre hill with breathtaking views towards the mountains and over Parque Metropolitano, Santiago's largest park.
You'll also see the famous Virgin Mary statue, a white-washed, 22-metre statue that can be seen from all over the city. Follow the trails around the hillside to discover peaceful Japanese gardens, cherry trees and wonderful picnic spots.
Why we love it
There is no end to Chile's treasures. Each region, from the arid north to the frozen south, and even tropical Easter Island, feels like stepping into another world. You'll be constantly amazed by the country's colossal beauty.

Victoria Erskine
Luxury Travel Specialist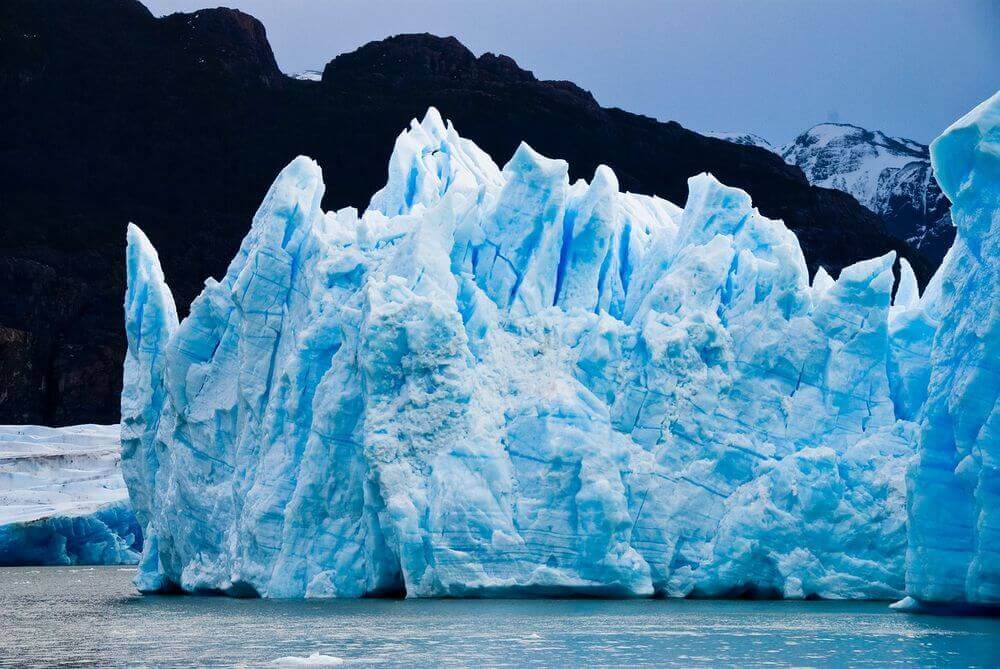 Best time to visit Chile
With at least seven different major seasons and regions, Chile is an incredible destination all year round. Summer (December to February) is the most popular season, with hot, clear weather and the best conditions for trekking Patagonia and exploring southern Chile.
It's also a great season to visit Easter Island (although the tropical island can be visited year round), as the famous Tapati Rapa Nui festival is held in February.
Autumn (March to May) is a beautiful season to watch the country light up in golden, red and orange foliage, and it's also the best time to visit the wineries, with plenty of vendimias (wine harvest festivals) held in the wine valleys, including the Casablanca Valley.
Winter (June to August) brings great skiing conditions to slopes of the Lake District and ski fields outside Santiago, and cooler temperatures for the desert landscapes of northern Chile.
The cooler weather is also great for exploring central Chile, including Santiago and Valparaiso, however southern Chile and Patagonia are not recommended during winter, due to harsh weather conditions and heavy rains.
Spring (September to November) is absolutely stunning, with temperatures warming up as a blanket of spring blooms illuminates the country. It's particularly beautiful in the Atacama Desert, with a brilliant show of desert blooms.
For a month-by-month breakdown of weather and events in Chile, read our in-depth When to Go to Chile Guide.
What to pack for Chile
Long, loose fitting clothing which are easy to layer up, to protect you from the heat and insect bites.
Comfortable walking shoes.
Sturdy, waterproof hiking boots if you plan to trek southern Chile or Easter Island. Make sure your shoes are well worn-in before departing to avoid any nasty blisters.
Waterproof jacket in case of rain.
Warm clothing if you plan to head to the southern parts of Chile including a scarf, gloves, woollen hat and warm jacket.
Swimwear and clothes for water activities, such as kayaking, especially closed-toe waterproof shoes or old trainers.
Toiletries such as sun cream, insect repellent, after-sun, bite relief cream and lip balm.
Hat and sunglasses.
Binoculars and camera (bring more memory than you think you need).
Reusable water bottle to limit waste.
Multi-way travel adaptor. Chile uses plug types C (two round pins) and L (three rounded pins), and operates on a 220V supply voltage with a standard frequency of 50Hz.
Supplies for local community projects. Take a look the Pack for a Purpose page for Chile, which provides the names of partnering hotels where you can drop of supplies for local schools.
Accommodation in Chile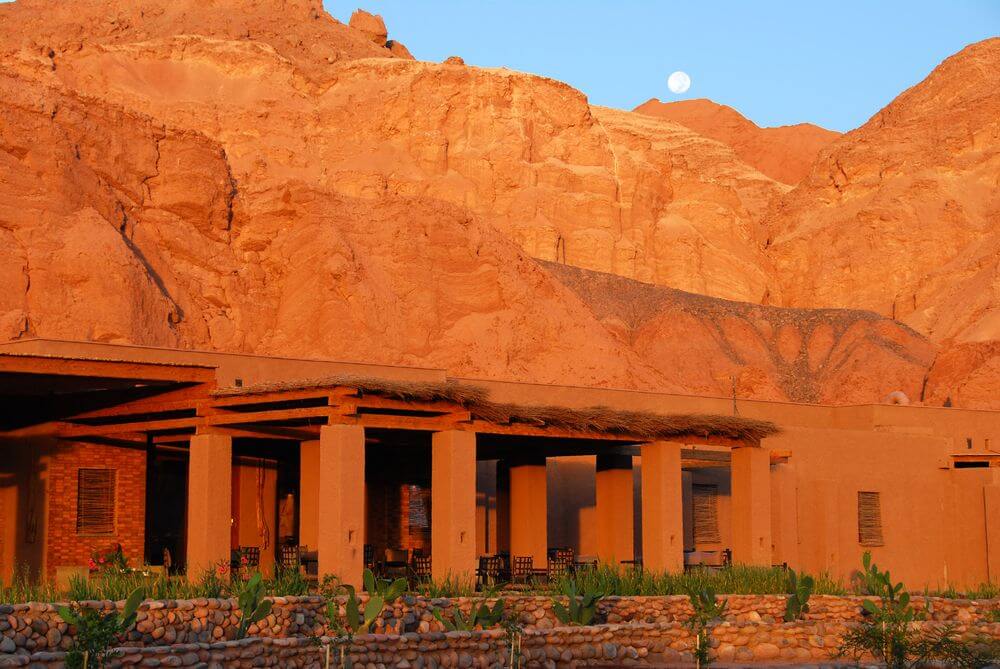 Chile's luxurious accommodations are inspired by the wild beauty of the country, with a focus on sustainable practices and designs that pay tribute to the rich cultures and stunning environment.
In the Atacama Desert, you can stay at Alto Atacama Desert Lodge & Spa, the only lodge in the region to be completely enveloped by nature.
With six pools, an open-deck observatory and a spa, you'll indulge in supreme luxury, while also enjoying eco-friendly amenities and authentic cultural encounters with the indigenous guides at the lodge.
Experience the breathtaking landscapes of Patagonia from your luxurious bedroom or deep-soak bathtub at Tierra Patagonia Hotel & Spa. You'll create a tailored excursion plan with the hotel guides, with your choice of trekking, kayaking, sailing, bike riding and even horseback riding with Patagonian gauchos.
On Easter Island (Rapa Nui), you can stay at Hangaroa Eco Village & Spa, a gorgeous eco retreat with lavish amenities and a design inspired by the environment and traditional culture of the island.
Stay in a beautiful vineyard in Casablanca at La Casona of Matetic Vineyard, surrounded by lush parklands and premium wineries, or discover the incredible rivers, forests and volcanoes of the Lake District with adventurous activities at Hotel Natura Patagonia or Club del Lago in Puerto Varas.
From the major cities to the far-flung corners of the country, Wayfairer works with top-rated properties combining luxury and sustainability. Many of our favourite hotels offer stays on a full-board basis with meals and activities included, so all you have to do is relax and enjoy your Chile adventure.
Chile tour ideas
Chile is a vast country with a myriad of wonders, and it can get overwhelming when planning your holiday.
Most tour itineraries include time in the fascinating capital of Santiago, and from there your itinerary will depend on your personal interests, such as trekking, outdoor adventure, culture, cuisine, wineries or wildlife.
Wayfairer specialises in tailor made luxury travel, so don't hesitate to contact us to discuss your itinerary ideas and create a bespoke holiday customised to your needs and preferences. Here are a few itinerary ideas to get you started.

Classic Chile Tour - 12 Days
Chile is full of wonders and this Classic Chile Tour takes you around the country's highlights in 12 action-packed days. Beginning with a fascinating walking tour of Santiago, you'll explore the sandy valleys of the Atacama Desert, trek the incredible Patagonia landscapes, see the famous Torres del Paine, wander the historic streets of Valparaíso, and finish in the world-class wineries of the Casablanca Valley.
Luxury Chile Holiday - 14 days
Take your Chile adventure to supreme heights with our Luxury Chile Holiday, featuring the country's top hotels and exceptional private service. Roam the valleys, volcanoes, hot springs and ancient ruins of the Atacama Desert, stay in a lush vineyard in the Casablanca Valley, explore the astonishing landscapes of Patagonia, and soak up the culture and history of Santiago, Valparaíso and Viña del Mar.
Chile Honeymoon - 13 days
Experience wild, romantic adventure in some of the most unique locations in the world with our Chile Honeymoon. You'll go from the gorgeous streets of Valparaíso and Santiago and the vineyards of Casablanca, to the striking landscapes and starry skies of the Atacama Desert, then dive into the Pacific Ocean to Easter Island, one of the most extraordinary corners of the planet.
Chile Family Holiday - 11 days
Take your family on the adventure of a lifetime with our Chile Family Holiday, staying at stay at luxury, family-friendly accommodations the whole way. Roam the beautiful hilltops of Santiago, go sandboarding in the Atacama Desert, then head to the stunning Lake District, with plenty of rivers, lakes, forests and ancient volcanoes to explore.
Chile Off the Beaten Track - 12 days
Discover Chile's wildest corners with our Chile Off the Beaten Track adventure. Along with Santiago and Casablanca, you'll head to Balmaceda on Chile's eastern border, where the Andes mountain ranges meet Northern Patagonia. From Puerto Natales, you'll explore the most beautiful parts of Patagonia and Torres del Paine.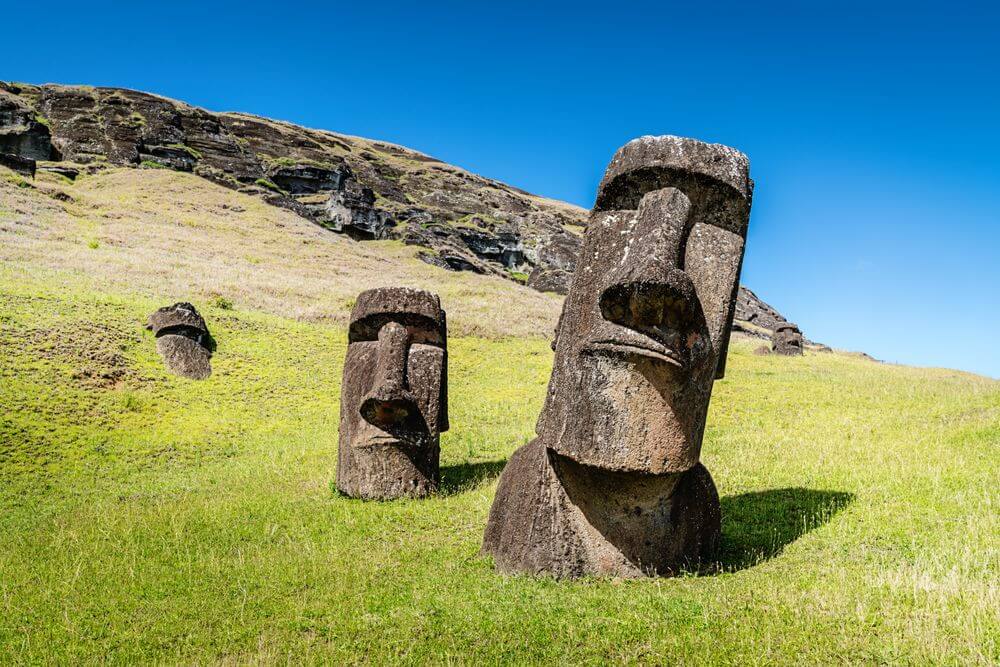 Chile travel advice
Before you go
You'll most likely begin your Chile holiday by flying into Santiago, the country's buzzing capital and one of the best cities in Latin America.
We recommend spending at least two or three nights in Santiago to wander the streets, soak up the culture, history and cuisine, and climb the hilltops for panoramic views over the city.
International flights are not included in our itineraries, however we are happy to arrange these for you, should you request them.
Visa Requirements
To enter Chile, your passport must be valid for the duration of your stay and have at least one blank page for the entry stamp.
You must also have a ticket showing your departure out of the country and you can exit via land or air. Without proof of onward travel, you may be denied boarding at the airport or on arrival in Chile.
Passport holders of 93 countries (including citizens of the US, Canada, UK Australia and all European Union citizens) can visit Chile without a visa for up to 90 days. All travellers (including Chileans) are not allowed to stay on Easter Island for more than 30 consecutive days.
On arrival in Chile, you'll receive a 90-day tourist card with a barcode. You must keep this with you at all times, as you'll be asked for it when leaving the country. If you lose the card, head to the nearest police station for assistance.
Australian tourists should note that if they are entering Chile through Santiago International Airport must pay a 'reciprocity fee' of US$117. This can be paid by credit card, EFTPOS or in US dollars on arrival and you can find more information through the Australian government Smarttraveller website.
Please note that this information may have changed since publication. It's best to check Chile's immigration website for the most up-to-date information.
Vaccinations & Medications
Visit your doctor at least four to six weeks before your departure to ensure you have all necessary (or recommended) vaccinations before your trip.
Most travellers are recommended to get vaccinations for Hepatitis A and B, typhoid, influenza and rabies, and pregnant women are advised to discuss travel plans with their doctor due to the presence of Zika virus on Easter Island.
Although malaria is not a present threat, all travellers should use strong mosquito repellent and wear long, loose-fitted, light-coloured clothing to protect against other mosquito-borne illnesses including dengue fever (outbreaks have occurred on Easter Island).
Travel Insurance
Ensure you have sufficient travel insurance before you travel and that this covers any activities you may like to do, such as trekking in Patagonia (ensure your insurance covers for altitude related illnesses), sandboarding in the Atacama Desert, sailing through Balmaceda, and adventure activities such as kayaking, ziplining or skiing in the Lake District.

During your trip
Here are some things to know while you are travelling through Chile.
Money
Chile uses the Chilean peso, and while it can be acceptable to use US dollars in some top-end hotels, you should always carry pesos. You can take a look at the most up-to-date exchange values against your local currency on XE.com.
ATMs
Known as redbanc, Chile's ATMs are the easiest way to access money, although transaction fees can be high and withdrawals are currently limited to CH$200,000.
Most machines have instructions in Spanish and English, and ATMs are located all over the country, except in small towns and villages. If you're heading to any smaller villages, particularly in Patagonia, bring plenty of Chilean pesos with you.
Credit Cards
Most tourist businesses accept Visa and MasterCard, however they often add a surcharge of up to 6% to cover the transaction charge. Be sure to notify your bank before using your cards overseas.
Money Exchange
The best place to exchange money is Santiago. Although some banks and casas de cambio (exchange houses) will exchange cash, they usually exchange US dollars only and exchange rates can be poor.
Tipping
Aim to tip around 10% of the bill in restaurants (or this may be automatically added as 'servicio' on your check). You can also tip your hotel staff and tour guides at your discretion. Taxi drivers do not require a tip but it's acceptable to round off the fare.
Bargaining
Despite being common across many South American countries, bargaining is generally not the norm in Chile.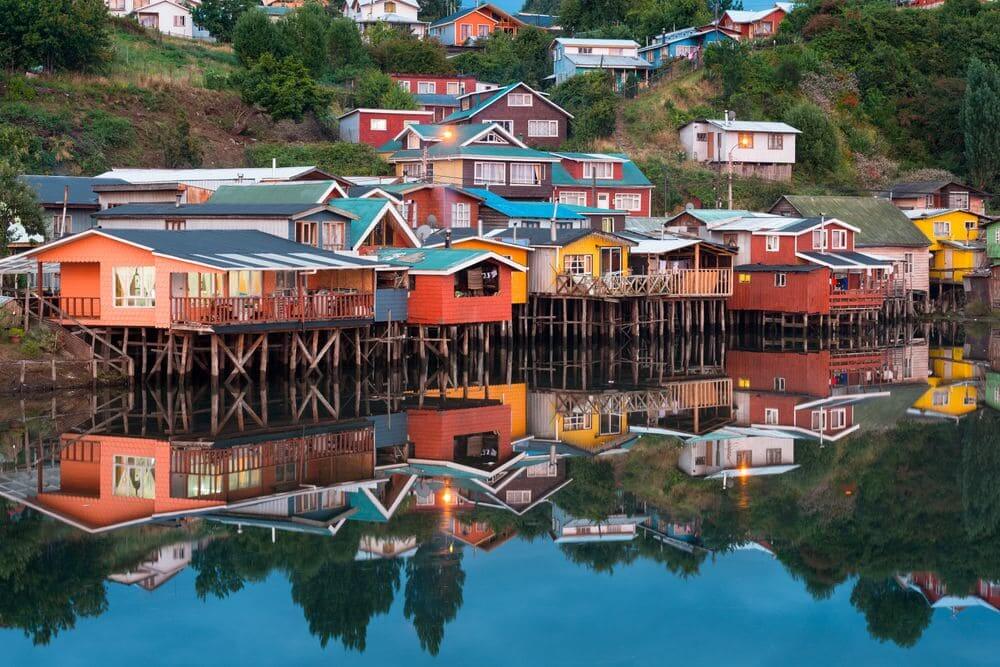 Health
The tap water in Chile's cities is generally safe to drink, however it has a high mineral content that may cause stomach upsets. If you are heading to the north or have a delicate stomach, it's best to drink bottled or purified water. If you want to be sure, ask 'Se puede tomar el agua de la canilla?' (Is the tap water drinkable?).
Protect yourself against mosquito-borne illnesses and insect bites by using strong insect repellent, and wearing long, loose, light-coloured clothing.
The emergency number is 131 for an ambulance and 133 for police. The country has modern health services in the city, with 24-hour walk-in clinics, specialty care services, and well stocked pharmacies. In more remote areas, such as Easter Island and villages in Northern Patagonia, it may be difficult to find medical care. Serious medical problems and emergencies will require evacuation to a major city.
Altitude sickness, also known as soroche in Chile, can happen when you ascend to altitudes higher than 2500 metres. Symptoms may include headaches, dizziness, nausea, vomiting, insomnia and loss of appetite. Altitude sickness can be fatal and can affect anyone, regardless of your altitude experience or fitness levels. If you are experiencing symptoms, the best treatment is to descend immediately. You're more at risk if you drink alcohol before acclimatising to the altitude, if you've had altitude sickness before, or if you have lung problems. Visit your doctor prior to travel to get specific advice for you.
Safety
Chile is generally a safe country to visit, and is one of the safest in North and South America. However, as with many major cities and tourist destinations, muggings and robberies can be a problem at bus stations and urban centres such as Santiago, Valparaiso, Viña del Mar and Calama.
Always keep your valuables hidden or locked away, stay alert for pickpockets and bag snatching, and avoid walking alone at night.
Although Chile has relative political stability, large-scale protests and demonstrations can often turn violent, particularly in the major cities. It's best to avoid all demonstrations,and monitor the media for possible unrest around days of national significance before travelling.
LGBTQ Travel in Chile
Gay couples will likely not encounter any prejudice when travelling through Chile, however as the country is largely Catholic and conservative, attitudes towards the LGBTQ community can be quite intolerant.
Chile has a dark history with LGBTQ rights, however laws and attitudes are slowly changing. Since 2012, anti-discrimination laws have included sexual orientation and gender identity as protected categories, and in 2015, the country established the Civil Union Agreement law, giving legal recognition to same-sex couples in Chile.
In 2017, a Marriage Equality Bill was introduced to Congress that would legalise same-sex marriage, however as of 2019, the bill is still under debate.
Chile's gay scene is largely concentrated in Santiago and the Bellavista district, with a number of clubs, bars and restaurants. In Viña del Mar, a coastal town around an hour outside Santiago, you'll find Il Divino, one of the largest gay clubs in South America.
Despite the increasing tolerance, it's best to be discreet outside of gay-friendly establishments, particularly in regional areas.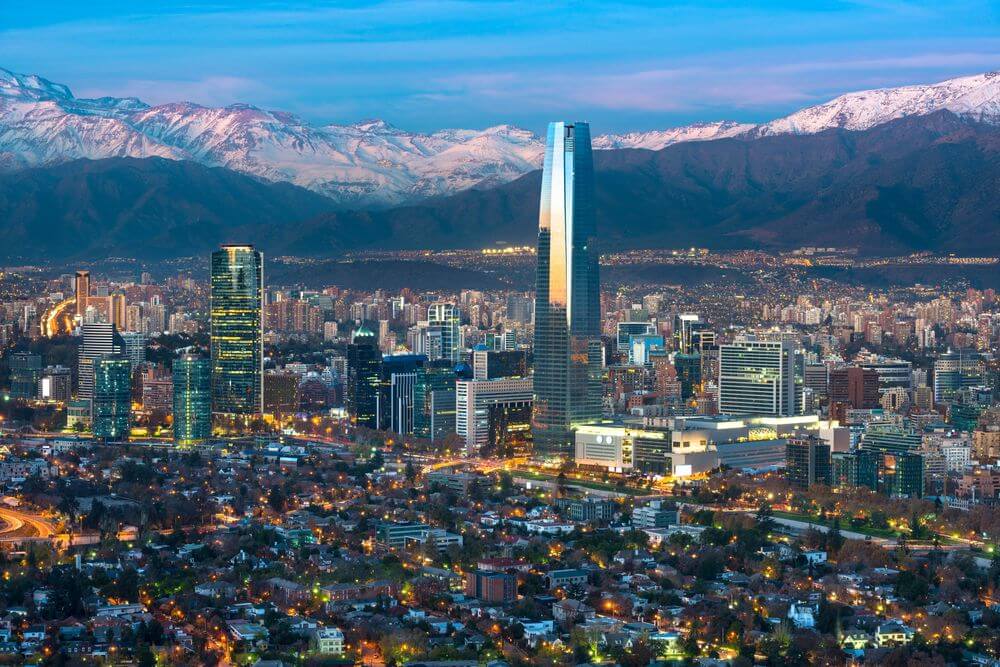 Family Travel in Chile
Chile is an excellent family destination, with plenty of kid-friendly adventure and accommodation.
Some of the best regions to visit with children are Santiago, with lush parklands, outdoor swimming pools and children's museums, and the Lake District where you'll find an abundance of stunning adventure catered to families.
Little ones will love horseback riding, scenic sailing, walking through magical forests and swimming in lakes, while teenagers will get a kick out of adrenaline sports such as rafting, ziplining and volcano trekking.
The Atacama Desert region is also fantastic for families, with adventurous activities such as sandboarding and mountain-biking, and enriching cultural encounters such as following the footsteps of ancestral caravan communities of the desert.
Throughout your Chile holiday, you'll find luxurious hotels and resorts offering stays on a full-board basis, with meals and activities included.
Parents can relax at the spa or savour a delicious meal, while kids will be kept entertained with expert guides. You'll find that children are warmly welcomed across the country and hotel staff are happy to accommodate with cribs or high chairs.
Outside of the hotels and resorts, Chileans are also welcoming of families and generally offer free or reduced admission rates for children at events or attractions.
When it comes to dining, although most restaurants don't offer special kids' menus, there are usually a number of dishes suitable for children, such as pasta.
It's important to note that restaurants often don't open for dinner before 7pm and Latin-style dining can be slow and leisurely, so bring a colouring book for kids to pass the time.
Read our dedicated Chile Family Holidays page for more information on travelling Chile as a family.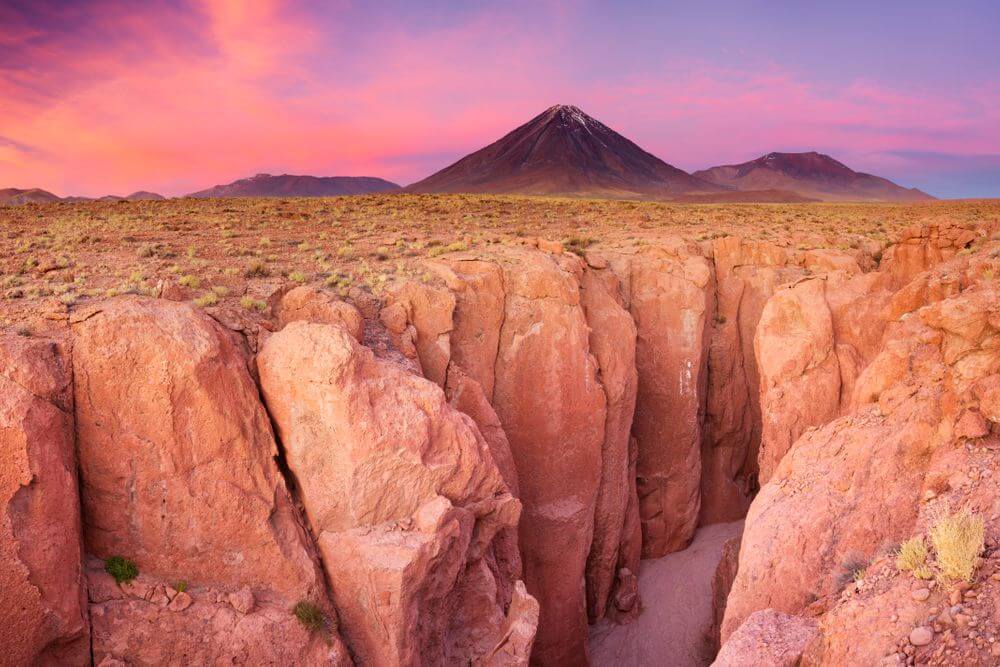 Accessible Travel in Chile
Chile can be challenging when it comes to accessibility, however there is an ongoing effort in the tourism sector to make the country accessible for all travellers, and it's possible to customise your holiday to suit your needs.
Santiago is the most accommodating city in Chile, although it can still be difficult to navigate. Some top-end hotels and restaurants are equipped with adequate facilities, while all new buses have access ramps and wheelchair space, and elevators are being built at all metro stations.
The sidewalks are often uneven and narrow, and although some pedestrian crossings have sound alerts and the narrow, the streets can be difficult to cross.
Throughout the rest of the country, there are a few hotels, restaurants and attractions that have adopted accessible measures and this will continue to grow with efforts from Chile's National Tourism Service.
They've teamed up with the National Disabilities Service (Senadis) to publish a guide on the country's best accessible hotels, and to improve the accessibility of tourist destinations around the country.
Responsible Travel in Chile
Read our Responsible Travel Guide to Chile for more information and discover how you can travel responsibility during your trip.
We understand that booking trips, especially adventurous and alternative ones such as this can be intimidating, so get in touch; we can take the stress out of your holiday planning and organise a trip you won't forget!
Get in touch
Sign up to our newsletter
For more travel inspiration delivered straight to your inbox just fill in your details here
More inspiration from Wayfairer customers and travel specialist
Sign up to our newsletter
For more travel inspiration delivered straight to your inbox just fill in your details here