Where has the most exciting walking safaris in Africa?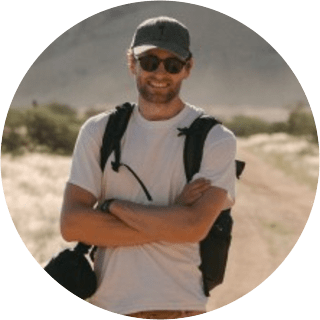 By Josh Flatman
April, 14, 2023

4 Min read
A guide to where to go in Africa to experience a walking safari
Available in safari destinations in East and Southern Africa, walking safaris offer an authentic and unique perspective on the continent's wildlife, plantlife and ecosystems.
From bush walks with tribe leaders which reveal a completely different way of life to sleeping under the stars on a multi-day walking safari expedition, walking safaris provide you with a true taste of the wilderness, which you can't experience from the comfort of a safari vehicle or lodge.
Discover a level of detail you haven't seen before, from tiny reptiles and insects, to learning how guides track big game out in the bush.
In this post we reveal everywhere you can go to experience walking safaris in Africa, from gorilla trekking to multi-night fly camping, to make the most of your African safari experience.
Walking Safaris in Botswana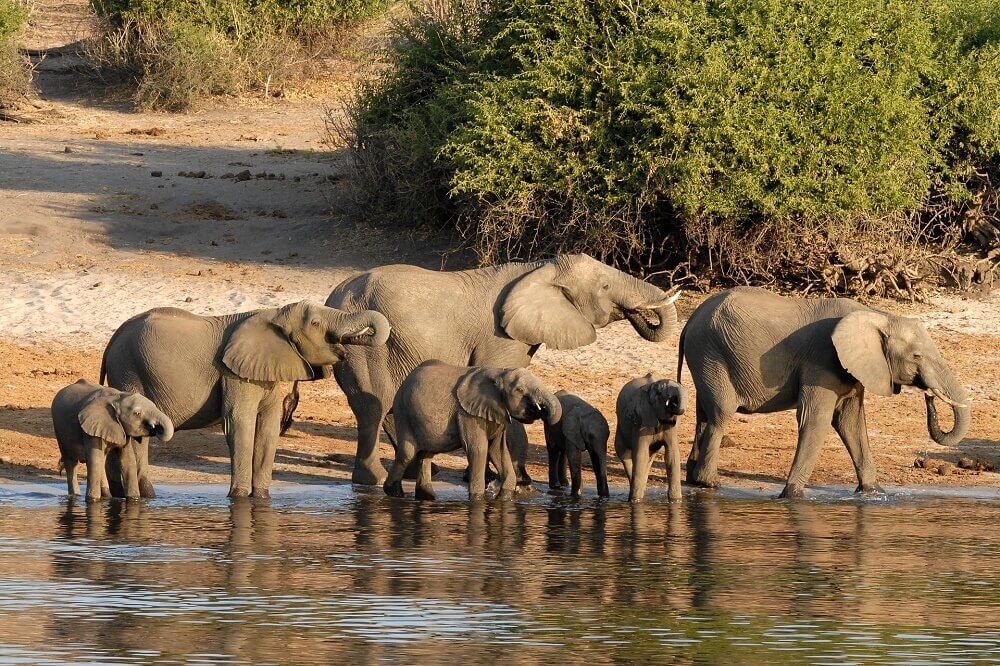 Okavango Delta
The Okavango Delta in Botswana is a swampy wildlife paradise of land and sea, home to one of the largest population of elephants in the whole of Africa, especially on Chiefs Island. The Delta is also known for excellent game-viewing all year round, as well as for being an exceptional birding destination, so there's plenty of opportunity for wildlife-watching in this abundant safari destination.
Due to the wetlands, "walking safari" is a bit of a loose term, as you will cross the waterways and backwaters in a mokoro, a traditional dug-out canoe. Luxury and semi-luxury game lodges are available if you're looking for a day trip out, or you can stay at mobile camps along the trail to venture deeper on a multi-night walking safari experience.
Walking Safaris in Kenya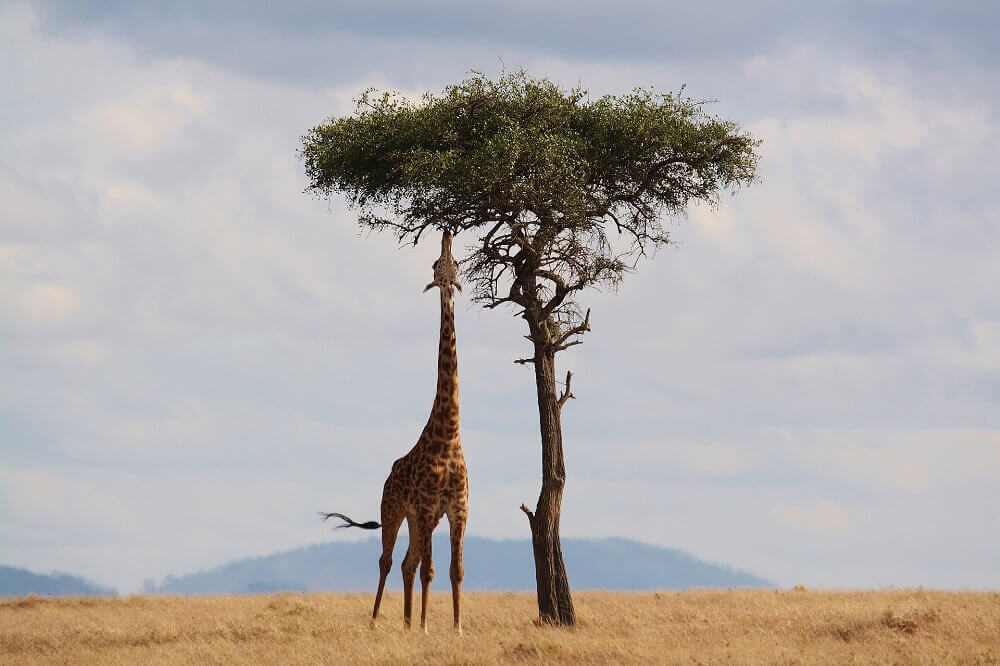 Masai Mara
Kenya's incredible Masai Mara is one of the most well-known safari destinations in the world, with highlights including the Great Migration (shared with neighbouring Tanzania's Serengeti), as well as Africa's Big Five.
Bush walks in the Masai Mara are particularly special as they are led by local Maasai warriors, who certainly know the land best.
With generations of knowledge and experience, these local guides can also show you their way of life by teaching you're their survival skills, hunting techniques and how to live on the savannah.
Samburu National Reserve
Though Samburu covers just 165 square kilometres, this little piece of paradise is teeming with wildlife. The semi-desert landscape is offset by the Ewaso Nyiro River, making game viewing easy in a small space with limited water sources.
You'll be treated to sightings of the "Samburu Five" which is comprised of Somali ostrich, Grevy's zebra, gerenuk, reticulated giraffe and beisa oryx.
Samburu is ideal for a longer walking safari, with multi-day trips available, however the terrain is more rugged than other national parks, so fitness levels and stamina are factors to consider.
However, the adventure is worth it, as you'll see the truly wild side to East Africa that you can't experience from the comfort of luxury safari lodges.
Walking Safaris in Madagascar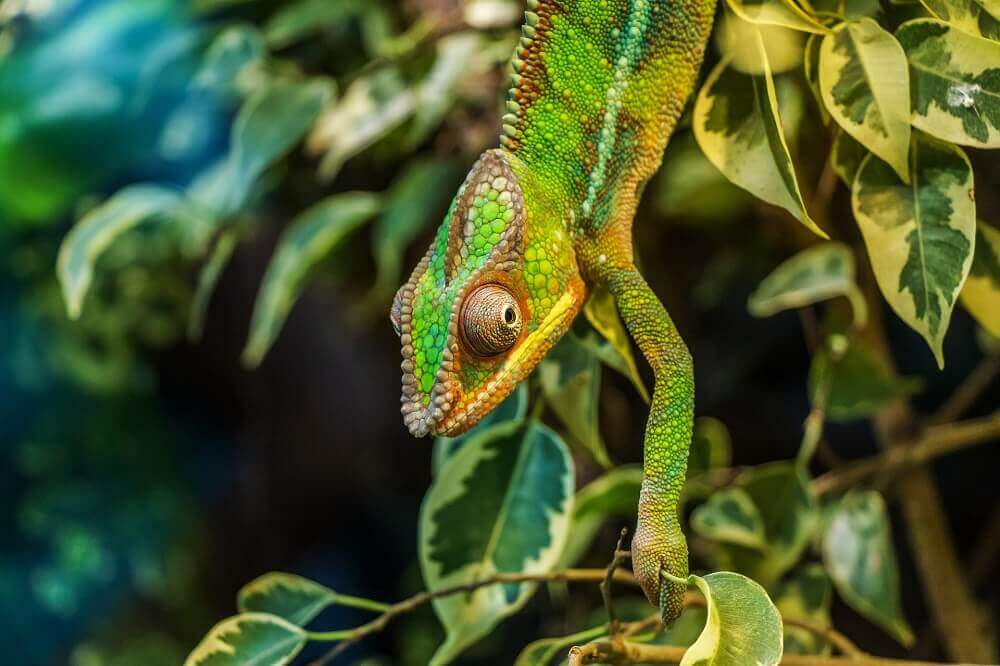 Amber Mountains National Park and Ankarana Special Reserve
Located at the northern tip of Madagascar, Amber Mountain National Park and nearby Ankarana Special Reserve are known for gorgeous landscapes featuring crater lakes, waterfalls and plantlife endemic to the region, making this area of natural beauty one of the biologically diverse places on the island.
On your intrepid walking safari through the jungle, you'll spot mammals such as Madagascar's famous lemurs, reptiles such as chameleons (the Amber Mountain leaf chameleon is one of the smallest reptiles in the world) and a colourful variety of bird species.
Walking Safaris in Rwanda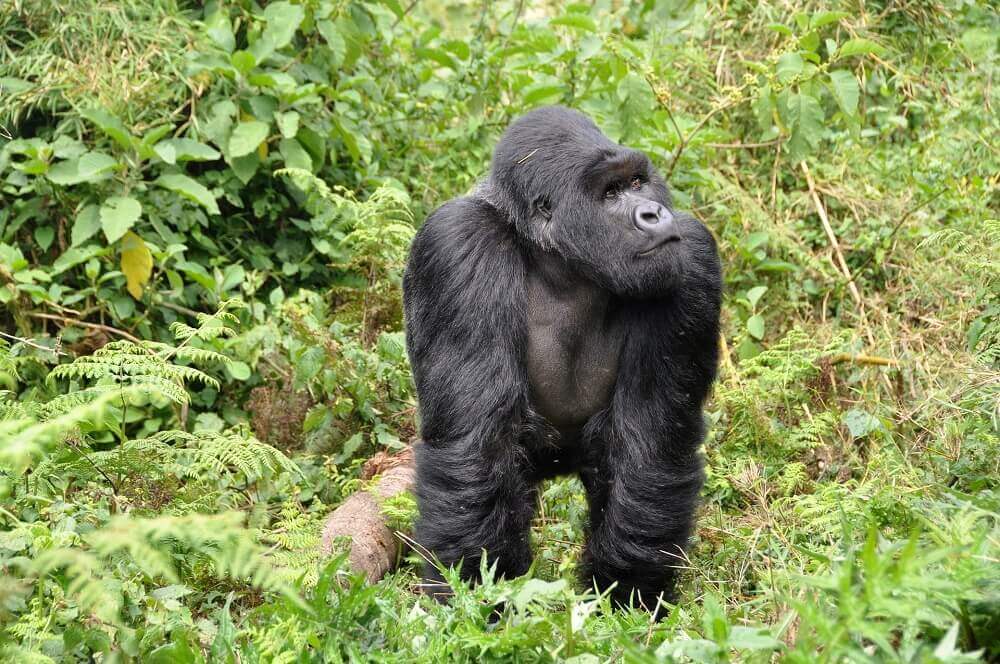 Parc National des Volcans
Little Rwanda is known as the Land of a Thousand Hills and the undulating mountainous landscapes provide jungle habitats for endangered mountain gorilla.
Explore the country's trio of protected national parks (Akagera National Park, Parc National des Volcans and Nyungwe Forest National Park), bathe in the serene waters of Lake Kivu, encounter primates such as chimps and native golden monkeys, then trek for a rare treat to see troops of mountain gorillas in the wild at Parc National des Volcans.
Walking Safaris in South Africa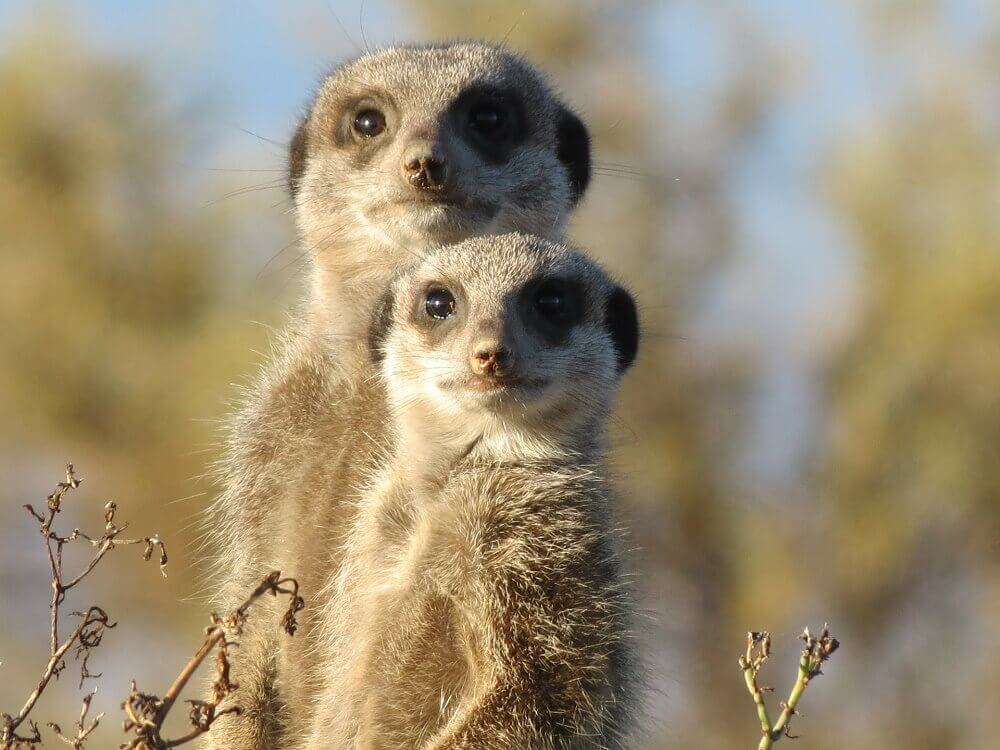 Kruger National Park
One of the best place to enjoy a walking safari is at Kruger National Park in South Africa. Home to a plethora of wildlife species, this famous safari destination offers excellent dry-season bush walk expeditions with multi-day trips with comfortable accommodation options along the way.
What's more, South Africa is a malaria-free safari destination, therefore it's a favourite for family safaris; game-viewing without the added inconvenience of malaria medication for little ones.
Private Reserves
Walking safaris are also available in some of South Africa's private reserves, including those at Kruger. Sabi Sands, the Eastern Cape and KwaZulu Natal are all popular options for family-friendly walking safaris, with interactive bush walks showcasing a higher level of detail that you wouldn't normally encounter on a regular game drive.
Walking Safaris in Tanzania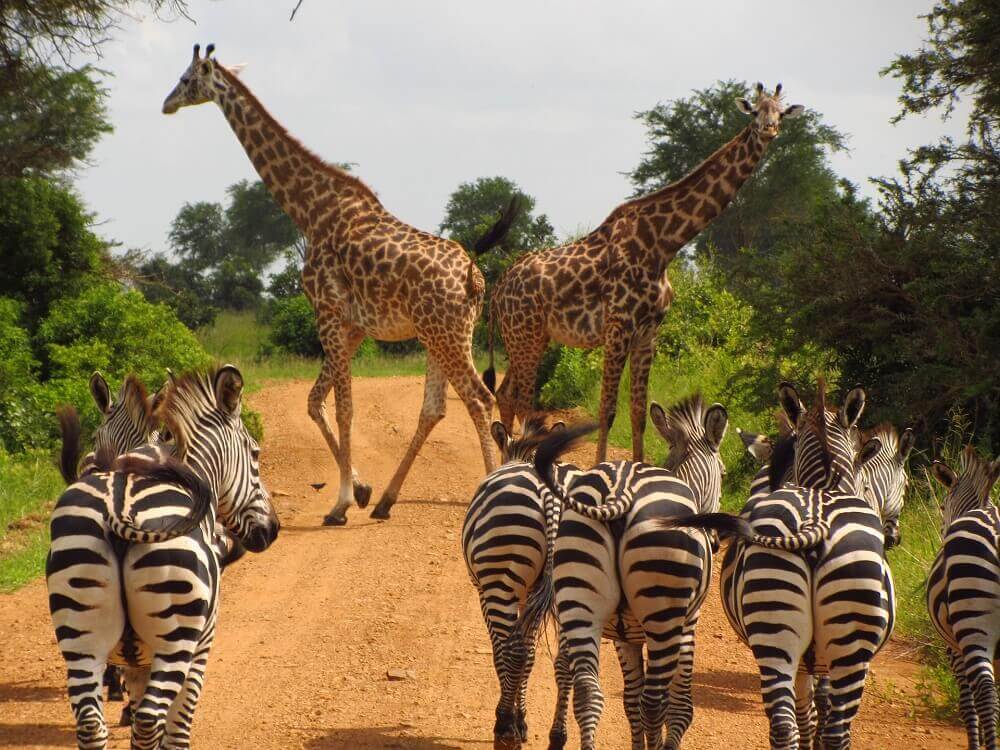 Ruaha National Park
Ruaha is Tanzania's (and East Africa's) largest national park, but due to a more remote location it only receives around 5% of the volume of tourists that the Serengeti receives.
So, a visit here means meeting Tanzania's largest elephant population, observing huge lion prides and traversing dramatic landscapes, with a feel of having the park all to yourself.
A walking safari at this national park is also a more adventurous excursion, with a vast expanse of land including mountains, rocky outcrops and savannah flats populated with baobab trees.
Get off the beaten path and onto a wilderness track with multi-day bush walks available, with camping underneath the stars.
Selous Game Reserve
Selous is one of the biggest wildlife reserves on the planet (covering an incredible 50,000 square kilometres), UNESCO-protected and home to Africa's Big Five.
Here you'll be able to see some of the largest populations of big game favourites in the whole of Africa, including giraffes, zebras, elephants, hippos, lions and rhinos.
Safaris in Selous can also take the form of river cruises, open-top game drives (which aren't available in Tanzania's northern parks), self-drive safaris, as well as walking safaris with options for overnight fly camping under breathtaking night skies.
Serengeti
A name synonymous with safari, Tanzania's Serengeti is arguably one of the best safari destinations in the world; home to Africa's Big Five, the Great Migration and fantastic wildlife watching opportunities.
However, these attractions also make the Serengeti one of the most popular places to visit, therefore you may want to include trips to areas outside of the national park for crowd-free safaris in Ikorongo Game Reserve and Loliondo Game Controlled Area.
Similar to the neighbouring Masai Mara in Kenya, bush walks in the Serengeti are often led by local Maasai warriors, providing you with a more authentic walking safari experience.
Tarangire National Park
Often overlooked in favour of Tanzania's more well-known national parks, Tarangire is far more under-the-radar despite a competitive diversity of wildlife. Here, you'll be able to see the long-distance migration of zebra and wildebeest, elephant migration and a wide array of bird species.
Tarangire also offers a wider variety of safari experience, including walking safaris, night safaris and fly camping trips, where you'll stay out in the bush and fall asleep stargazing and listening to the sounds of wildlife in the distance.
Walking Safaris in Uganda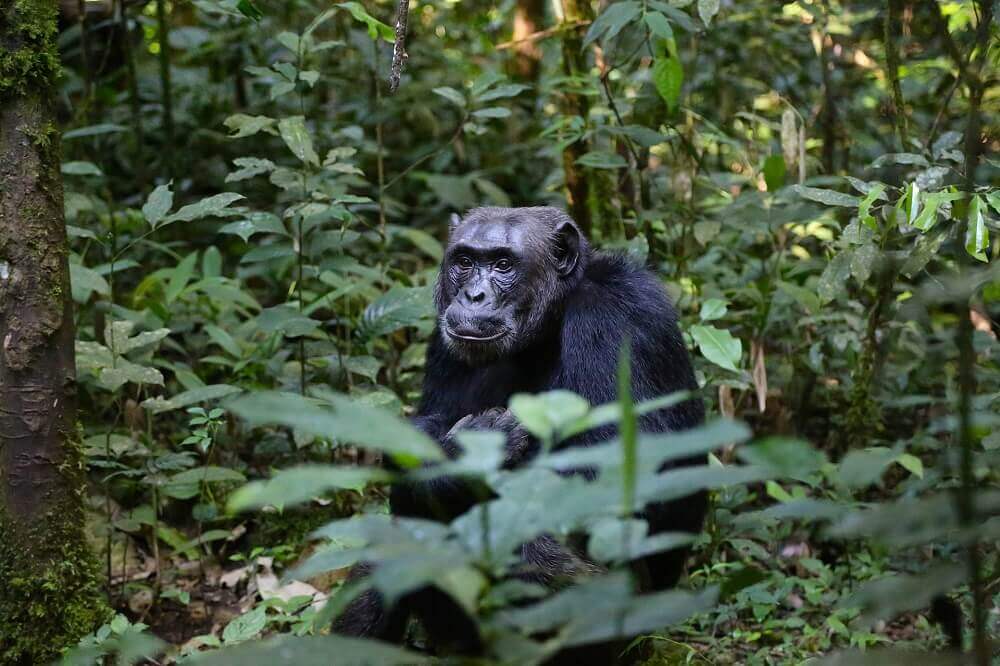 Bwindi Impenetrable Forest
Bwindi is the home of Uganda's mountain gorilla families, with nine habituated groups found in the mountains. The different groups also means you can choose your gorilla trek according to your fitness levels, preferences and the size of your party – the groups live at varying distances from the base, with treks ranging from one to eight hours.
There's also a unique opportunity to take part in the Gorilla Habituation Experience, run by the Uganda Wildlife Authority, available in the southern part of Bwindi.
Two gorilla families are currently being habituated in the Rushaga sector of the park, becoming accustomed to the presence of humans over a period of three to five years.
By participating, you get to spend four hours observing these incredible creatures, plus you'll be supporting crucial work needed to ensure the survival of these endangered animals.
Kibale Forest
Kibale is famous for chimpanzee tracking, as the forest if teeming with primate species, including colobus monkeys and red-tailed monkeys, amongst others.
A walk through the jungle can be extremely interactive as the cheeky monkeys can be inquisitive, but their wild nature can also mean that they want to hide.
Another walking safari adventure is a "swamp walk" through the wetlands to visit local communities living in the area, spotting rare wildlife along the way.
Walking Safaris in Zambia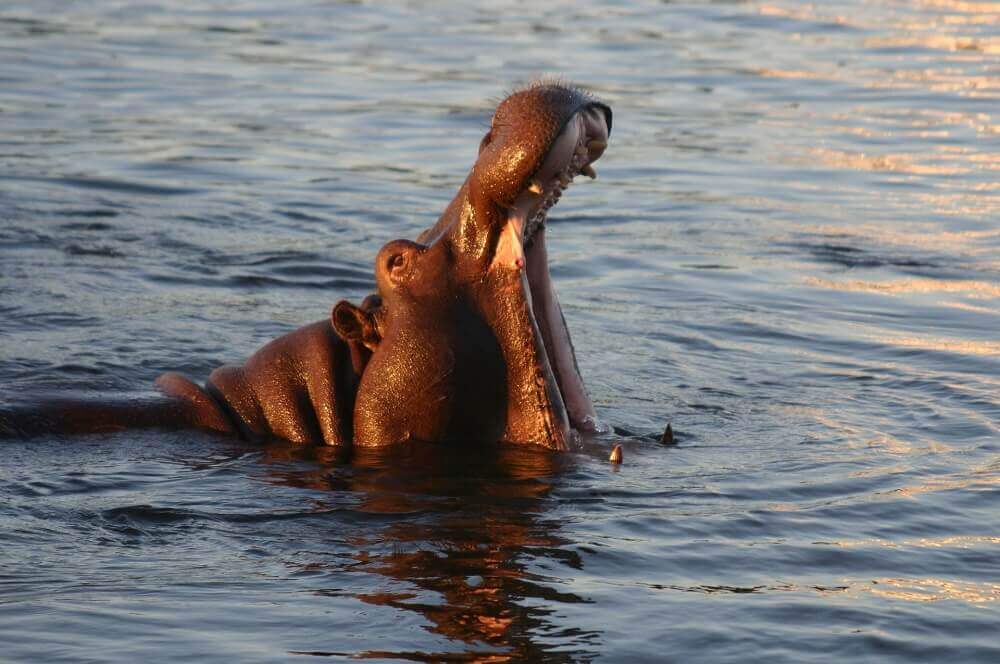 Kafue National Park
Zambia is the birthplace of the walking safari and the guides here are all highly trained to provide this intrepid safari experience with a level of detail and knowledge that may surprise you. Kafue is Zambia's oldest and largest national park, yet is less frequented than the more popular Lower Zambezi and South Luangwa.
Kafue's wildlife highlights include spotted hyena, the critically endangered African wild dog, huge crocodiles, cheetah (this is the best national park in Zambia for cheetah sightings), elephants, leopards, lions and buffalo, as well as over 400 species of birds.
Lower Zambezi National Park
The rich wildlife haven of Lower Zambezi National Park is located in southeast Zambia, on the northeastern banks of the Zambezi River, directly opposite Zimbabwe's Mana Pools. Take a bush walk to explore the park's flora and fauna to discover what makes this amazing ecosystem special.
Safari favourites can be spotted congregating around the river and grazing on the fertile banks, with impressive populations of buffalo, zebra, waterbuck, impala, bushbuck and African wild dog. There are also elephants herds numbering up to one hundred strong to be found here.
North Luangwa National Park
Originally only open to researchers and conservationists, remote North Luangwa is an untouched wilderness just half the size of its southern sister.
With few roads and fewer people, a walking safari is the best way to enjoy the large concentrations of wildlife immersed in the true wild.
Walk along the Mwaleshi River to see lion, hyena, buffalo, zebra and the endemic Cookson's wildebeest. North Luangwa is also the only place in Zambia where you can see the black rhino, which was re-introduced to the national park in 2003, making Zambia a Big Five safari destination once more.
South Luangwa National Park
One of Zambia's most beloved national parks, noted for big game and big cats, South Luangwa is a honeypot of dense and diverse wildlife populations.
Here, you'll spot four of the Big Five (the rhino is only present in North Luangwa), as well as creatures such as endemic Thornicroft's giraffes and rare African wild dogs – all of which you can enjoy on foot.
It was here that the original walking safari began in the 1950s with Norman Carr, a conservationist who worked with Senior Chief Nsefu of the Kunda to form a game reserve on tribal land. Today, South Luangwa is still one of the best places in Africa for a walking safari.
Walking Safaris in Zimbabwe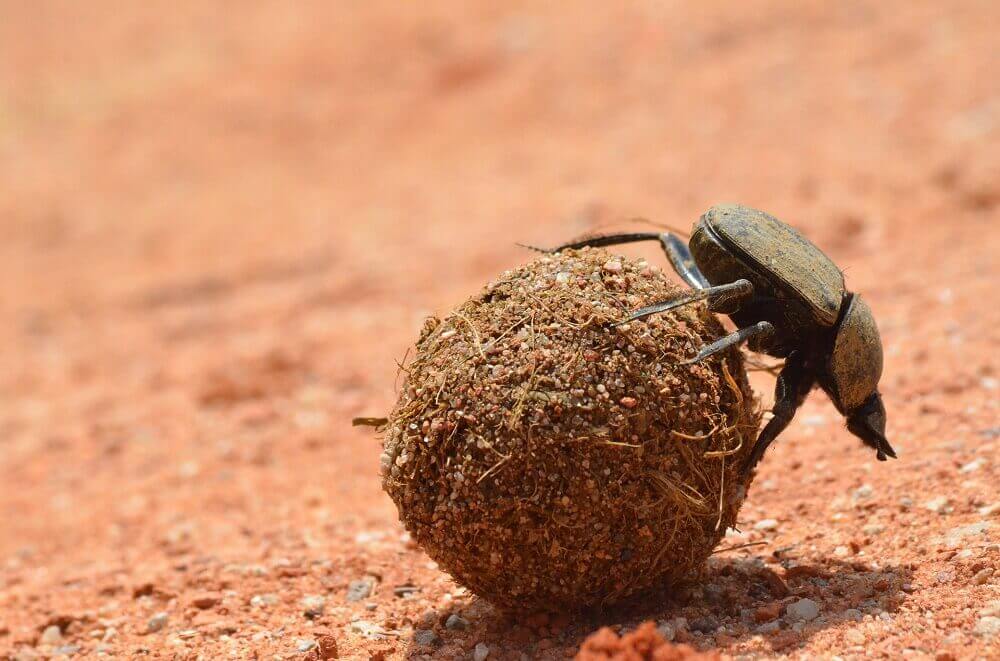 Mana Pools National Park
Mana Pools is one of Africa's most renowned safari destinations, where the Zambezi River fills flood plains and big game is attracted to the rich water sources available.
Activities such as hiking, game drives, birdwatching and stargazing are at their best here, as well as sightings of the Big Five and the rare African wild dog. Private walking safaris are available, with stays in tented camps adding to your authentic safari experience.
If you're looking for an adventurous walking safari experience, get in touch with our Luxury Travel Specialists to chat about your ideas, or fill out our enquiry form with details on your dream safari holiday.
We understand that booking trips, especially adventurous and alternative ones such as this can be intimidating, so get in touch; we can take the stress out of your holiday planning and organise a trip you won't forget!
Get in touch
Sign up to our newsletter
For more travel inspiration delivered straight to your inbox just fill in your details here
More inspiration from Wayfairer customers and travel specialist
Sign up to our newsletter
For more travel inspiration delivered straight to your inbox just fill in your details here