Luxury Travel in Kenya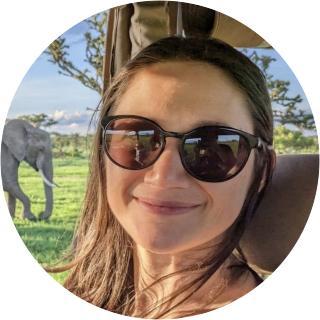 By Kat MacLeod
April, 14, 2023

4 Min read
Luxurious safaris, incredible wildlife, colourful culture & unforgettable sunsets
We appreciate that there can be a significant price difference between a luxury option and a standard Kenya safari. However, we believe that it's definitely worth the difference.
The luxury option opens up all kinds of possibilities, including direct flights into key wildlife viewing regions by light aircraft thus cutting out long road journeys, game drives with expert local guides in open 4x4 vehicles and the opportunity to stay at exclusive, award-winning, luxury lodges and camps.
In this blog post Wayfairer co-founder, Tom Blakey, shares his thoughts on why it is worth paying extra for a luxury travel in Kenya.
You'll make the most of your holiday time
Without question there is a significant added value in travelling to Kenya on a luxury holiday rather than on a more basic itinerary. On many standard safari holidays you'll spend long days in a minivan, driving what feels like the length and breadth of the country on bumpy roads (journey times between parks average around five hours).
On a luxury itinerary with Wayfairer we take advantage of Kenya's excellent light aircraft network, and the occasional charter flight or helicopter transfer.
We'll book any required flights between Nairobi and game spotting regions including the Masai Mara, Great Rift Valley, Amboseli and Samburu, and upon arrival at the airstrip/airport we'll arrange private transfers to your lodge or camp.
Whilst on game drives we use comfortable 4x4 vehicles purpose-built for better viewing, with radio communication and often with power charging stations and even WiFi.
You'll stay at exceptional lodges and camps
The luxury lodges and camps that Wayfairer use in Kenya are located in spectacular settings, right in the heart of the action, and they offer incredible views of wildlife roaming the plains from your own private verandah.
The facilities at the properties are equal to any 5* hotel anywhere in the world.
Whether you're staying in a chalet at a luxury lodge or in a spacious canvas tent at an upmarket camp, you can typically expect king-size beds with quality bed linen and mosquito nets and en-suite bathrooms with fully flushing ceramic toilets, washbasins and hot showers – some lodges and camps even have free-standing bath tubs.
Amenities such as WiFi access in your tent, infinity pools, jacuzzis and spas are available at certain lodges and camps, even in some unusual and remote locations. Many luxury properties also offer extra touches such as hot-water bottles for chilly nights, morning tea brought by your personal attendant, complimentary massages and laundry service. At some lodges and camps the chalets and tents are equipped with a hairdryer, sunscreen, insect repellent, torches, extra blankets, ponchos, bathrobes, slippers, a complimentary mini-bar and snacks.
Mara Plains Camp even provides its guests with a professional Canon camera and Swarovksi binoculars to use during their stay.
The luxury lodges and camps that we use are typically booked on an all-inclusive basis which means that your breakfast, lunch and dinner are all included, as well as mineral water, house wines, soft drinks, beers and non-luxury spirits. If you're on a late-afternoon game drive it is not uncommon for your driver and guide to stop the vehicle on the plains and set up a table and director's chairs so you can sit and enjoy a gin and tonic as you watch the sunset.
When it comes to the food at the luxury lodges and camps, the standard will be right up there with any 5* hotel you've experienced. You can expect freshly baked bread and pastries for breakfast, delicious international and African meals, bush BBQs and gourmet picnics.
Whether you're staying at a lodge or camp it is likely that you'll dine with other guests around a large communal table and the main topic of conversation will undoubtedly be about your exciting experiences and wildlife sightings during that day. Most lodges and camps also offer alternative dining options if you'd prefer to enjoy a romantic, candlelit meal on your private deck or even out in the bush under the African sky.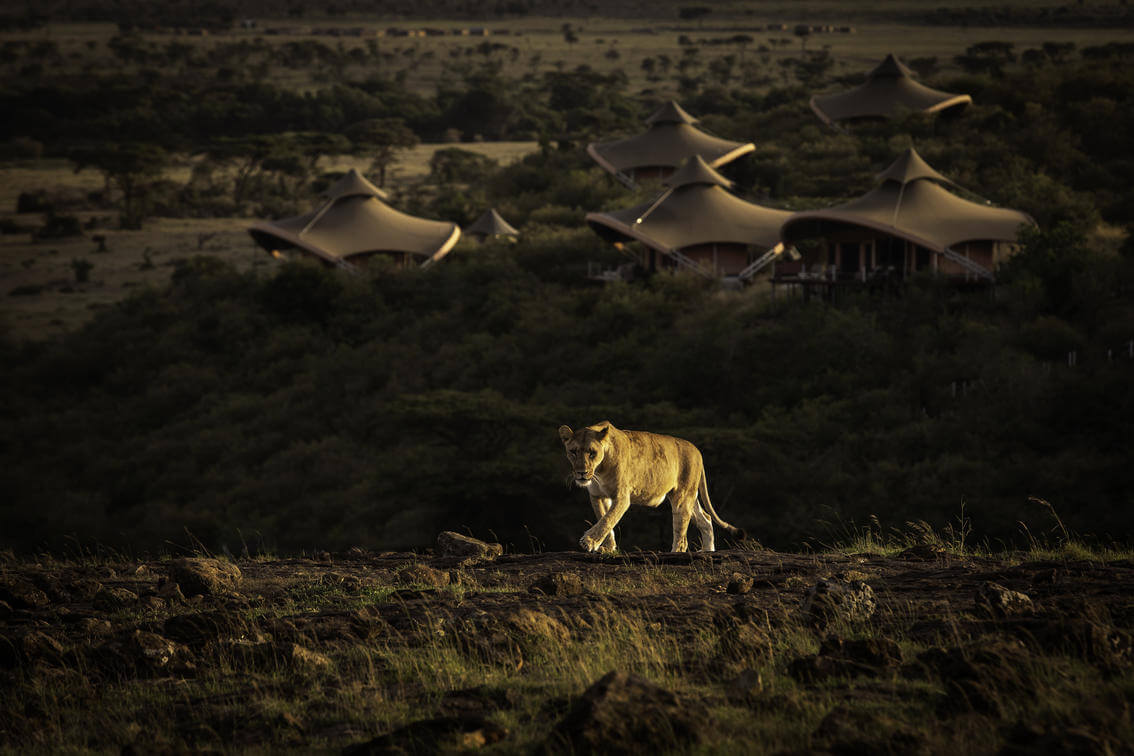 You'll have a more experienced and knowledgeable guide
A key factor to consider when deciding whether to book a luxury or a standard safari holiday to Kenya is the quality of the guiding you will experience.
As a general rule, the luxury lodges and camps in Kenya attract and retain the top guiding talents in the country.
In my opinion, there really is nothing better than a knowledgeable and enthusiastic local guide who will expertly locate lions, leopards, cheetahs and other wildlife, as well as teaching you about their local culture.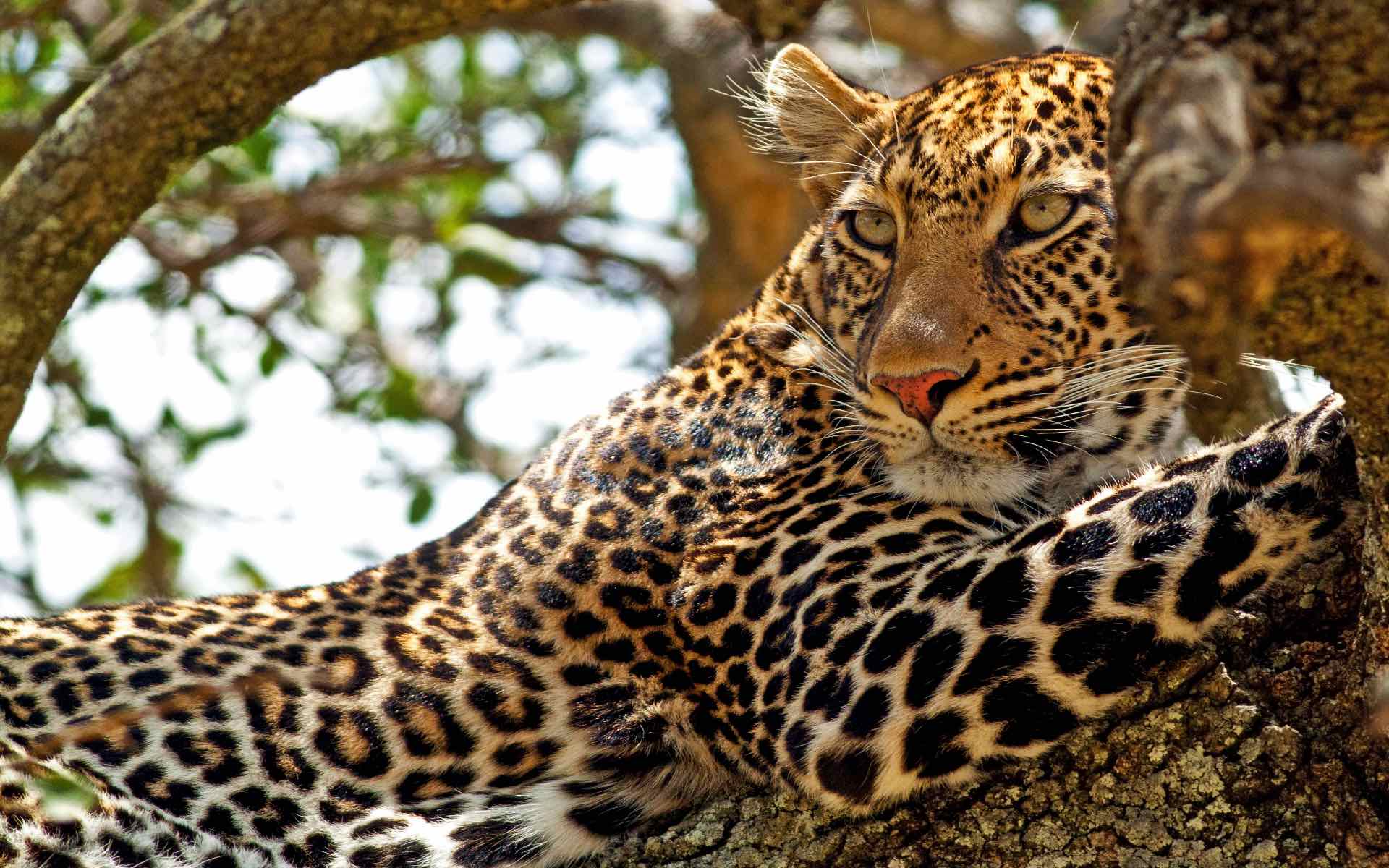 You can choose your preferred activities
Upon arrival at your luxury lodge or camp a Camp Manager will give you a safety briefing and afterwards they'll talk to you about your specific interests so that a personalised plan can be put together for you.
Activities can include early morning, late afternoon and night game drives, hot air balloon rides, Maasai village visits, bush walks, horse riding, fly camping, private bush dinners or breakfasts, and black rhino tracking experiences - all of which might not be available at standard lodges and camps.
Receive a more personalised service
Many luxury lodges and camps differentiate themselves by offering the highest quality of personal service, such as the option to have a private vehicle and guide rather than sharing with other guests.
At some luxury lodges and camps it is not unusual to have two staff members for every guest to ensure attentive service, however it is always personalised without being obtrusive. For example, whilst you're enjoying your evening meal a tent attendant will turn down your bed, draw the mosquito net and place a hot water bottle between the sheets on cold nights.
Some lodges and camps can arrange wedding ceremonies, photoshoots and small receptions - all aimed at removing the stress of planning from a wedding and enabling couples to completely relax. Please speak to a Wayfairer Fair Travel Consultant if you would like to arrange a wedding ceremony, photoshoot or reception during your luxury Kenya holiday.
You'll be supporting responsible tourism practices
The luxury camps and lodges that we use share our values regarding responsible tourism.
Most lodges and camps make a concerted effort to ensure that the local people benefit directly from tourism. This is achieved by offering employment and training, providing education and medical care and showcasing local arts and crafts in gift shops, as well as educating their guests on local customs and tradition through cultural visits and tours.
Tom's Top 3 Luxury Lodges and Camps in Kenya
Mara Plains Camp
One of my favourite luxury camps in Kenya is Mara Plains Camp, which is located in the heart of the Olare Motorogi Conservancy on the northern border of the Maasai Mara National Reserve.
Mara Plains Camp is one of the Maasai Mara's most luxurious and environmentally friendly safari camps. It has been constructed without using any cement in an effort to minimise its impact on the environment that surrounds it and it is entirely possible to remove the camp without it leaving any trace.
With only seven tents, Mara Plains is one of the smallest camps within the Mara region, giving a very personal and intimate feel and a high degree of flexibility. Game viewing is excellent, especially big cats, and the camp is located close to migration crossing points of the Mara River.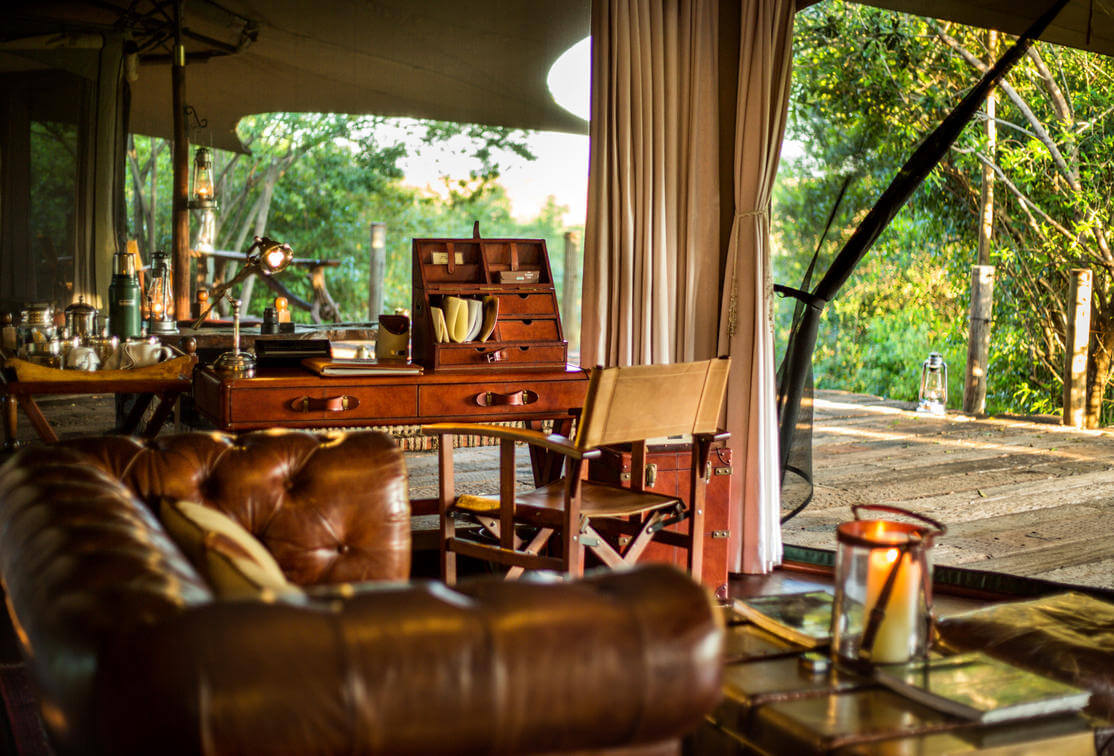 Saruni Samburu
As the only lodge in over 200,000 acres of unspoiled wilderness teeming with wildlife to explore exclusively, and guided by Samburu warriors passionate about their land and culture, the safari experience at Saruni Samburu is intimate and truly exceptional.
Saruni Samburu has one of the most awe-inspiring locations in Kenya thanks to its uninterrupted views over the conservancy. The lodge makes all it can of this, and has an openness that allows for a fantastic mix of outdoors living with a high degree of style. It's a luxurious option, but is very unpretentious and has a relaxing atmosphere.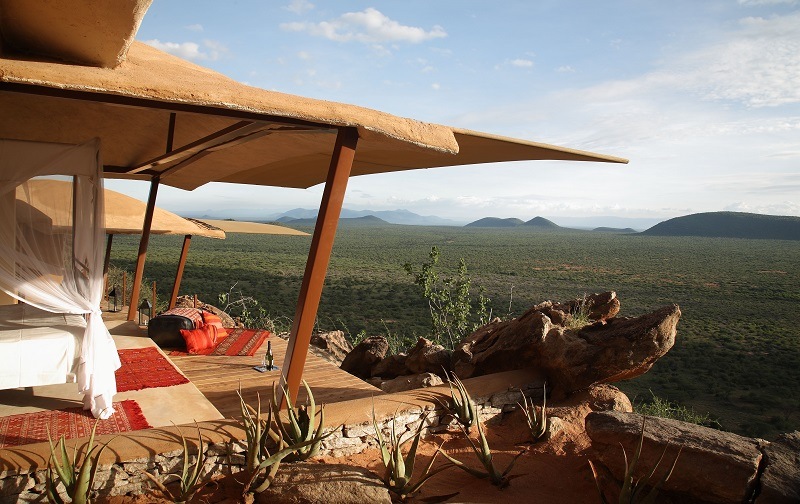 Mahali Mzuri Camp
Mahali Mzuri is Sir Richard Branson's 12-tented luxury safari camp, situated in the private Olare Motorogi Conservancy in the wider Maasai Mara ecosystem.
I stayed at Mahali Mzuri Camp in 2016 – the food was phenomenal and I can still remember every single meal from my 3 night stay. All meals and drinks (including fine wines and champagne) were included and we were welcome to help ourselves to whatever we wanted at any time. The superb food, exciting game drives, friendly staff and knowledgeable guides made my stay at Mahali Mzuri a truly unforgettable experience.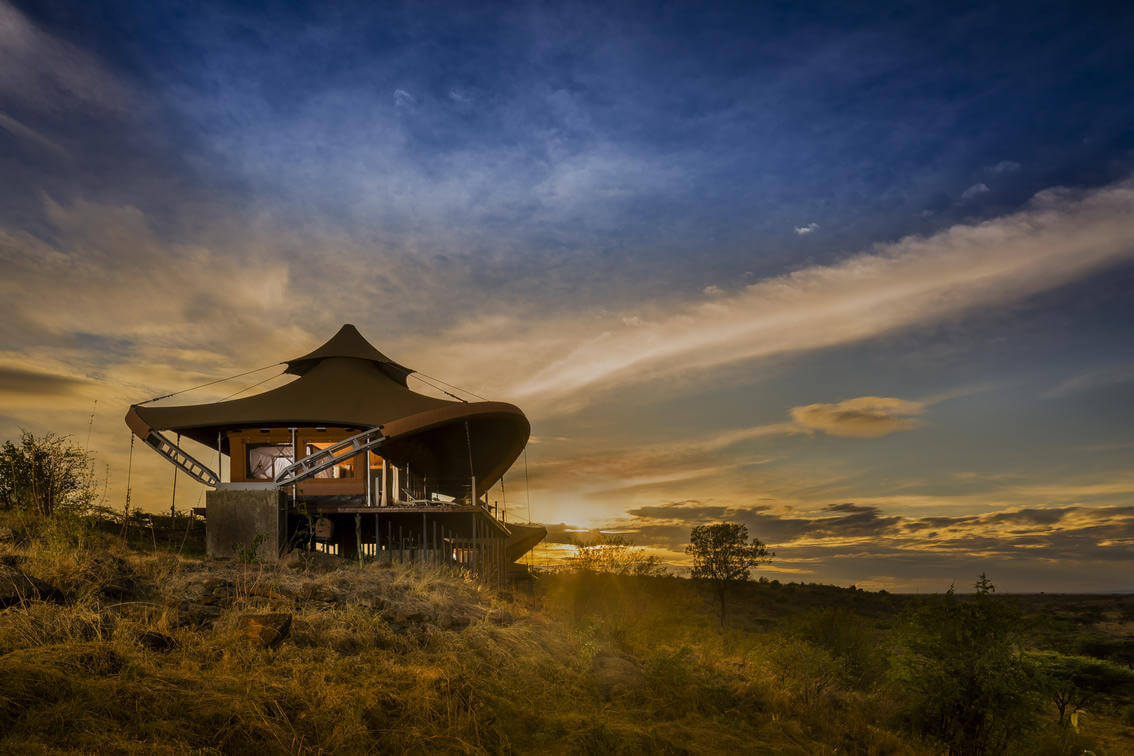 If you'd like to plan a luxury safari to Kenya, please call our Luxury Travel Specialists or send an online enquiry to start your journey.
We understand that booking trips, especially adventurous and alternative ones such as this can be intimidating, so get in touch; we can take the stress out of your holiday planning and organise a trip you won't forget!
Get in touch
Sign up to our newsletter
For more travel inspiration delivered straight to your inbox just fill in your details here
More inspiration from Wayfairer customers and travel specialist
Sign up to our newsletter
For more travel inspiration delivered straight to your inbox just fill in your details here