Here at Wayfairer, we pride ourselves on being luxury travel experts. We're passionate about responsible travel and providing a high-quality, friendly service based on our own travel experiences. Therefore, our team have traversed the continents during the past 12 months, to discover new destinations that we know you'll love, as well as new and exciting developments in some of our most popular holiday destinations.
As a example of what we look for in a Wayfairer holiday and where we believe will provide the best travel experiences for our clients in the coming year, our team members reveal their favourite trips from the past year and what made them extra special:
Personal Butlers & Scaring Game Off the Runway in Kenya
Thea Gillingham, Sales & Services Manager (UK)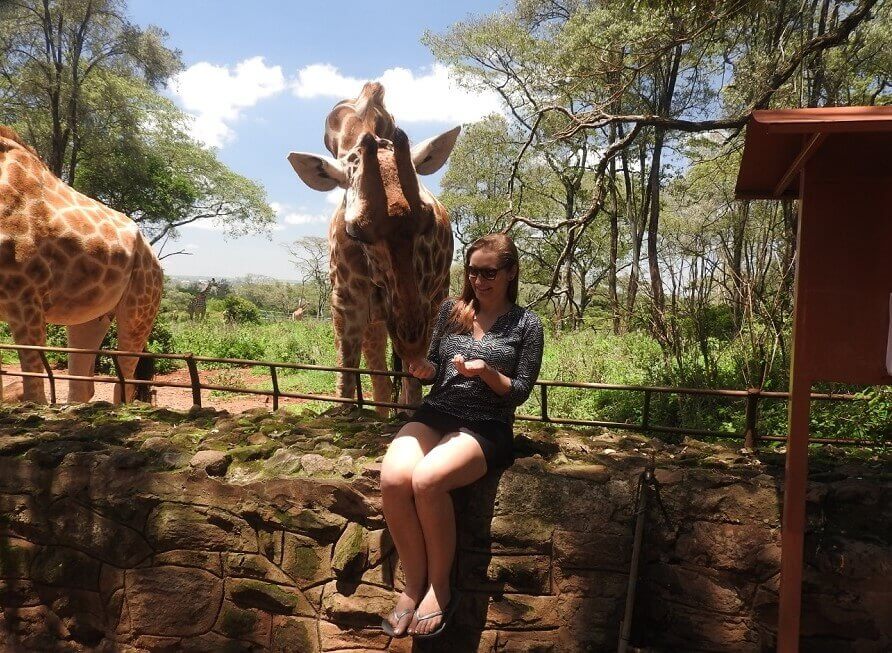 For my trip to Africa this year I was lucky enough to jet off to Kenya for my first glimpse into East Africa and the mighty Masai Mara. After my safari experience in the south the year before, I was keen to compare and contrast the two regions and discover a different side to Africa. My itinerary was made up of time in Nairobi, three nights in the Masai Mara and two nights in Watamu.
In Nairobi I stayed at Hemingways Nairobi, a stunning property where each suite comes with it's very own butler! After a long flight, this was a fantastic way to be welcomed into the city. My city tour was fantastic, visiting the Giraffe Centre and Sheldrick Elephant Orphanage, as well as other city sites and hotel inspections (it's not all fun on these trips!).
The nervous texts to our Bristol team will attest to the fact I was not looking forward to the light aircraft flight, but as soon as we were up in the air, all my worries drifted away as the incredible landscape passed below me. My true "welcome to safari" experience was the flyby we had to do to scare the game off the runway.
My Kenya safari experience was out of this world (sorry, Kruger!) and was helped by the incredible staff at Ol Seki, Saruni Wild and Saruni Mara, who went out of their way to ensure all guests had a fantastic stay. They certainly took note of my preference of big cats with incredible prides tracked everyday and thanks to their fantastic locations, often I was the first at the sightings.
The moment that I will never forget is seeing my first ever cheetah - not only that, but tracking and witnessing a cheetah kill! It was sensational and truly felt like a real-life David Attenborough moment.
Finally, I ended my trip on the coast at the quiet beachfront of Watamu. Having usually promoted Diani much more, I am a convert to Watamu and it fitted my beach preference much better! Far quieter, less touristic and less hassle. As a solo female traveller, this is crucial for anywhere I go. Hemingways Watamu as recently undergone a multi-million pound refurbishment and it shows significantly, plus new rooms and wonderful pools.
Less than a year on and I am craving being back in that Land Cruiser with my camera at the ready. Northern Kenya or Southern Tanzania next? It's a tough choice.
Finding a New Favourite in Cambodia
Walid Haji, Marketing Manager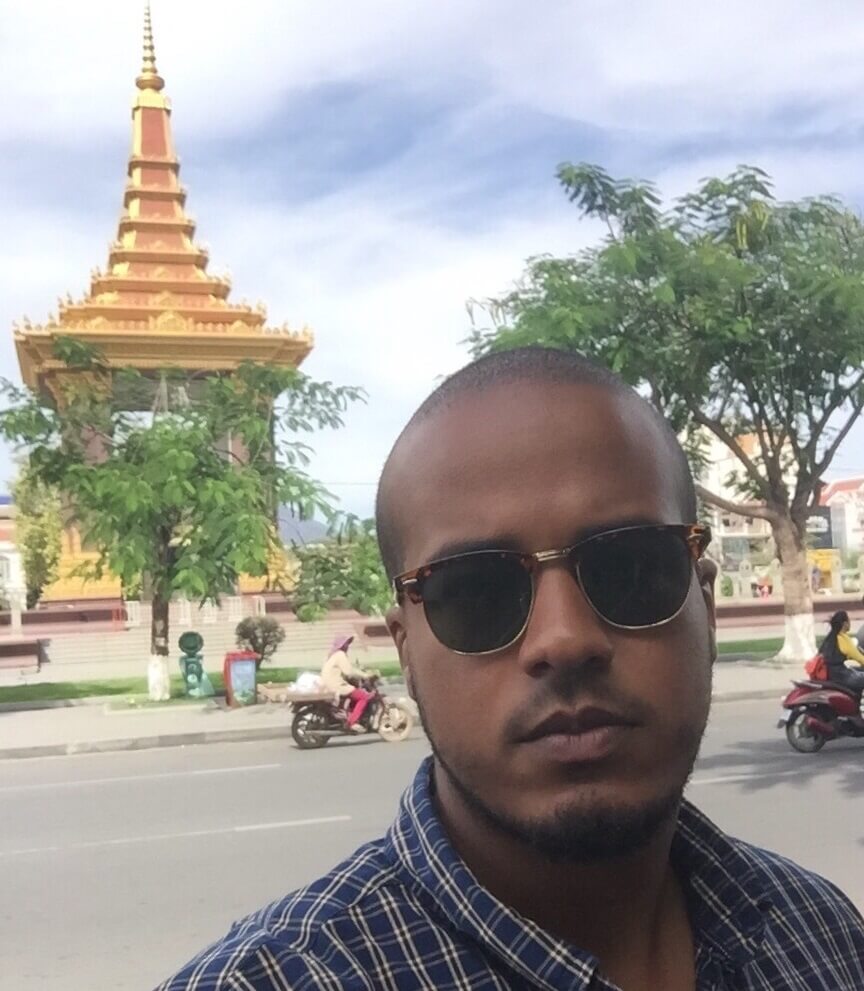 In 2018, I had an unmissable opportunity to visit what became one of my favourite destinations: Cambodia. As this was a work-related trip, I managed to visit several properties that we now offer as our handpicked collection of Cambodia accommodations.
Experiencing first-hand the type of Cambodia holidays we offer was extremely beneficial to developing my knowledge in this field. Since then, I've returned several times to this special country to better comprehend its culture and to discover how we can improve our clients' holidays there.
Some destinations cannot be explained with words but must be experienced. For me, Cambodia is one of those.
Challenging Negative Perceptions in Zimbabwe
Tom Blakey, Co-Founder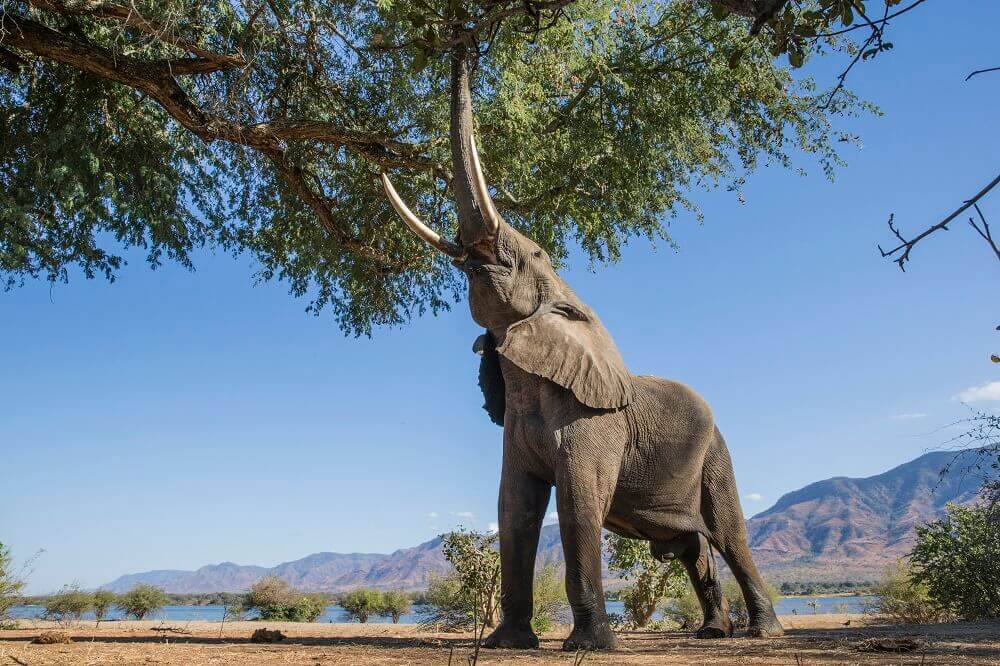 I feel that Zimbabwe has been negatively portrayed in the media throughout my life. This received image has been something I've always struggled to align with the wonderful Zimbabweans I've met. As a result, the country has been high on my travel wishlist for as long as I care to remember.
Last March I was able to go for the first time and I enjoyed a great little trip to Victoria Falls and Hwange National Park. I enjoyed these two highlights and the overall tourist experience in Zimbabwe, but I didn't feel that I connected with the country and its people with the depth I would have really liked to. The trip was too short and the elements too superficial for that; however, I could clearly see some of the incredible potential the country has as a tourist destination.
Victoria Falls really is staggering and I'd have to say up there with the Ngorongoro Crater as the most impressive geological formation I've seen in Africa. I took a helicopter flight over the Falls, which was very special as it was also my first time in a helicopter - something I'd always wanted to do.
The water level was high at the Falls in March which meant there was a lot of spray (I got soaked!) and the views from the Zimbabwean side were very certainly inhibited from many of the viewing points by the aforementioned spray! I'd be very interested to go back when the Falls are at low water to see what my opinion is of whether I preferred it at high or low water as I think it's a subjective point.
I love going on safari in new parks and was intrigued by Hwange. The bush was incredibly thick and game viewing was … challenging. From talking to my guide, it is clear that seasonality makes a huge difference in Hwange. When the bush thins out and water sources are scarce, then the park would be a very different place, with wildlife easier to spot and drawn to the waterholes.
I loved the people I met but ultimately, I'd have to rate the safari experience of Hwange in "green season" as rather disappointing … another one that I will have to go back to at a different time of year to get a more complete picture.
Overall, I'm so pleased that I got to go to Zimbabwe for the first time and I'm certain I will return. My trip whetted my appetite for the destination and gave me a clearer understanding of when, where and how I'd like to travel in Zimbabwe on my subsequent visits.
Getting a Taste of Chiang Mai, Thailand
Amy Poulton, Content Writer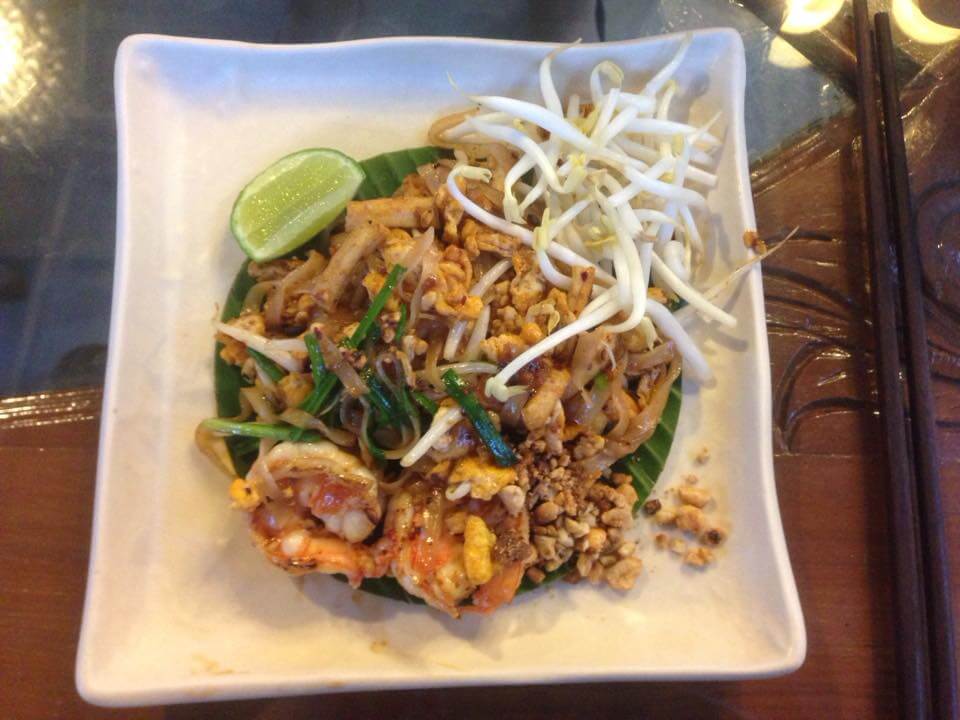 Based in Bangkok, I've explored a fair bit of Thailand already. However, in September, I finally got the chance to head north to Chiang Mai, a city famous for history, access to nature and delicious khao sok (a spicy curry noodle dish).
Highlights of my trip included a breakfast of northern Thai sausage, sticky rice and coffee with condensed milk with my local guide, Mhor; meeting the friendly and gentle inhabitants of Elephant Nature Park, one of the most ethical elephant sanctuaries in Thailand; and learning about local hill tribes in the region, who still practice their traditional ways of life.
As many of us do, I travel with my stomach, so I was excited to take part in a half-day cooking course with local couple, Wasim and Pom. Wasim took us to a nearby market to buy our ingredients, where vendors pressed coconut cream and milk in front of our eyes, Wasim haggled over rice prices and stallholders held out sweet snacks for us to try.
Back at Wasim and Pom's home, we learnt to fry bananas in coconut batter, toss pad thai with juicy prawns, find the balance with fragrant tom kha gai (chicken coconut soup) and season panang curry to suit our spice tolerance.
The feast was incredible, but what was even more interesting was what we all learnt about Thai culture through the food; how many Thai people still buy their food fresh every day at a local market and where those ingredients come from, plus how Wasim and Pom trick their kids into eating their fruit and vegetables!
Now back in Bangkok, I have their cookbook to refer to and I've tried out some of the recipes for myself (though I'll admit that the street stalls in the capital still serve much better pad thai than I could ever serve up myself).
Adrenaline Adventures in the Atacama Desert, Chile
James Garratt, Sales & Service Manager (US)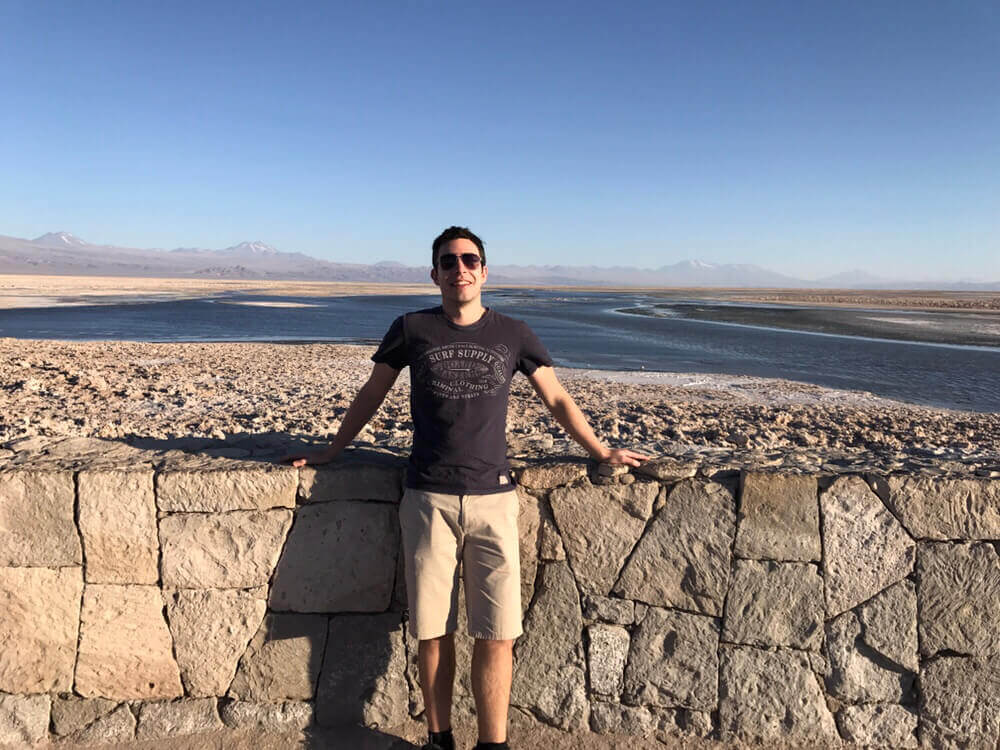 Chile's Atacama is the highest and driest (non-polar) desert on the planet, with desolate landscapes populated by rocky salt plains, flamingo-filled lagoons and volcanic craters. The highlight of my Atacama trip was a hot air balloon trip over the desert, though this activity has sadly since been discontinued.
However, the magnificent environment can still be enjoyed in a multitude of ways, including horseback riding, hikes and treks up the dramatic peaks, plus visits to spurting geysers and hot springs. I opted for a mountain bike ride through the maze-like "Devil's Throat" which provided incredible views of the region's epic canyons.
Following Atacama, I moved onto Patagonia and Torres del Paine National Park, known for its undulating granite mountains and icy lakes (as well as lurking guanacos, condors and pumas). We hiked to the French Valley, then took a catamaran across Lake Pehoe, where we embarked on another trek to Glacier Grey, home to the most spectacular view I've ever seen.
Back in the capital city of Santiago, I reflected on my Chile trip and what I had experienced, wishing I could stay to navigate Chile's Lake District, sample homegrown vino at Chilean vineyards and hop across the Pacific to see the enigmatic stone heads of Easter Island. I'll be returning to Chile for sure.
Getting Off the Beaten Path in Myanmar
Katie Birtles, Content Writer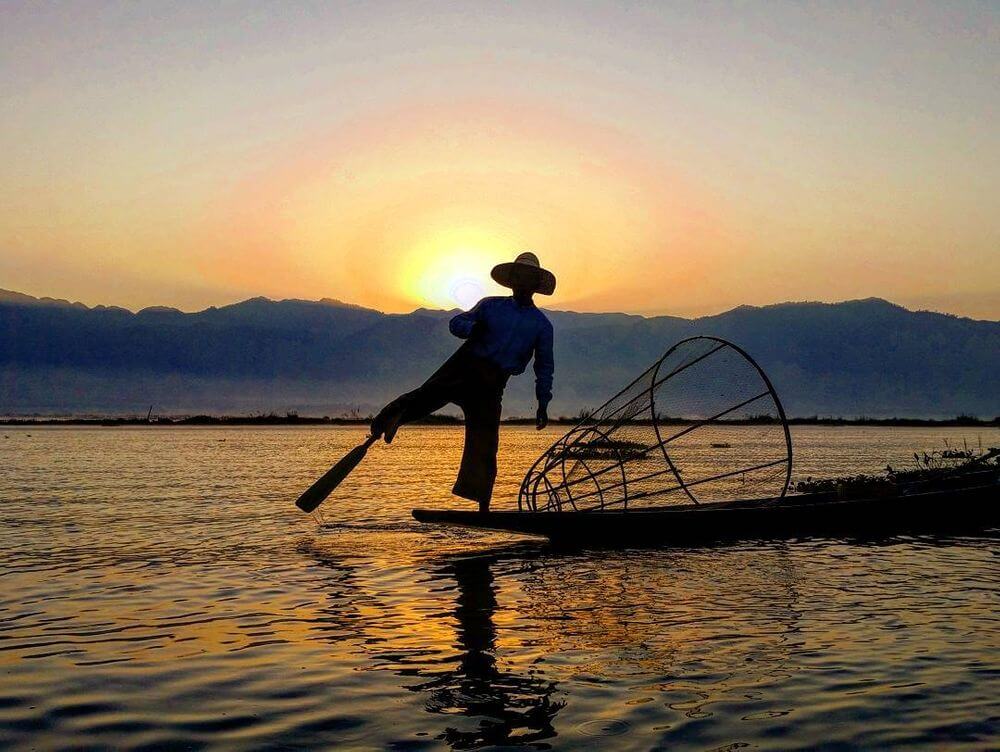 After spending three months travelling a well-worn route through Malaysia, Indonesia and Thailand, I was yearning to get off the beaten track in Southeast Asia. I'd heard many alluring stories from fellow travellers about Myanmar, and felt drawn to explore this lesser-known corner of Asia.
It's a country that's only recently opened up to tourists and therein lies the magic. Head into the countryside and you'll feel like you've tumbled back in time. There are ancient landscapes strewn with glittering pagodas, traditional wooden stilt houses, ancient Buddhist caves and rolling fields dotted with farmers chewing the blood-red betel nut.
The men wear the traditional longyi, a sarong-like garment, while the women cover their faces with yellow thanakha, a natural sunscreen. Mingle for a while with the Burmese people and you'll discover an incredible warmth and generosity. You'll be welcomed over a strong cup of tea, a throwback to their British colonial past, and any language barriers are overcome with a smile.
You can move around the towns in an old trishaw or a horse and cart, although I preferred to hire a bicycle to explore the peaceful rural towns. I spent a week in Inle Lake, setting out on my bike early each morning to take advantage of the cool, fresh air.
I'd cycle for miles along quiet country roads, passing radiant sunflower fields, pink dusty laneways, and richly painted houses. I saw few people, except for the locals who'd always offer a cheery wave. After Inle, it was Bagan that truly captured me. I stayed for a week after I became hooked on temple-hopping and chasing the sunrise and sunset.
It's an extraordinary ancient city, brimming with crumbling temples, dazzling pagodas and archaeological treasures. As you roam through the sandy plains, you'll feel an ethereal energy whispering through the trees. The most unmissable sight in Bagan is the sunrise. You'll have to rise before dawn to catch this spellbinding phenomenon, but once you witness the first golden rays slipping above the horizon, you'll come alive.
As the golden light casts a mystical haze over the plains and the iconic hot air balloons float among the spires, the world seems to be caught in an awed hush. It's spine-tingling magic. The best way to experience the show is with a hot air balloon ride, but you can also head to the top of some temples for a beautiful view over the city.
Myanmar is a country that intrigues and inspires. Rudyard Kipling wrote that Myanmar is "quite unlike any land that you know about," and after spending a month exploring the natural wonders, diverse cultures and colourful spirituality of the country, I understand what he meant.
But it may not stay like that for long. In recent years, the first democratically elected Burmese government dropped sanctions, enticing foreign investors into the country, and heralding a new era of economic and social change. Time will tell if the country gives way to mass development and commercialised tourism at the expense of its traditional way of life. Until then, we have a rare opportunity to appreciate the authentic beauty of Myanmar.
Our Trips for Next Year
In the coming year, our team is dispersing to all corners of the globe to research new destinations and keep up-to-date on our most popular destinations too. Trips to Japan, Sri Lanka, Uganda, Tanzania, India and Thailand are on the cards, as well as exploration of Costa Rica, Madagascar, Mauritius and much more... here's to a fabulous new year!
If you'd like to travel to any of the above destinations on your next trip (or you have another idea for an exciting holiday), call our team of Luxury Travel Specialists for a chat about where you'd like to go or send an online enquiry to start planning your upcoming travel adventure.