How to use less plastic on holiday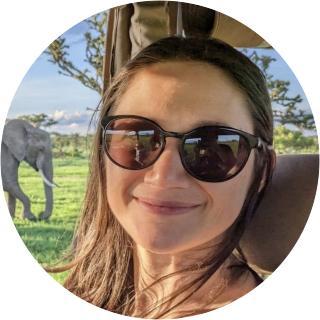 By Kat MacLeod
July, 28, 2023

4 Min read
8 simple ways you can reduce your plastic when travelling
You know the statistics, you've been disturbed by the photos of plastic-bergs and the videos of ocean creatures trapped by plastic straws or bags, and you're likely as motivated as we are to reduce your plastic waste and discover new and exciting plastic-free alternatives.
But, how about when you travel?
It's difficult enough to control the sheer amount of plastic in your daily life at home, where you have domain over what you bring into your house and the changes you make to your routine, but not everywhere in the world has the same the awareness or passion for plastic elimination.
Therefore, we've put together 8 simple tips for using less plastic on holiday, so you can take steps to make your travels as plastic-free as possible.
These small changes can also provide an opportunity to see your holiday destination in a new way, whether that's participating in a beach cleanup project, discovering countries which have banned single-use plastics, or even learning how to say "No straw, please" in the local language.
2. Bring reusable tools with you
3. Say no to single-use plastic
4. Watch what you eat and drink
5. Choose plastic-free destinations
7. Replace synthetic materials
1. Plastic-free toiletries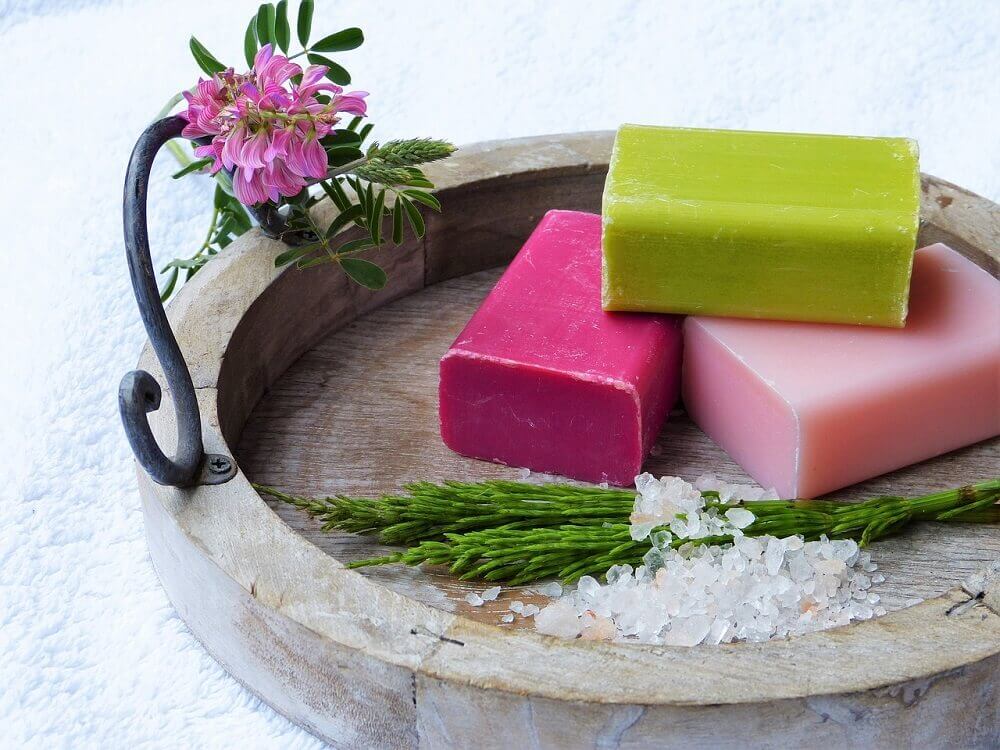 Take a look at your bathroom and consider how many toiletries you use and how many of them are in plastic containers or came in plastic packaging.
Zero-waste toiletries
The good news is that there are so many alternatives, such as shampoo and conditioner bars, multi-purpose soaps (and coconut oil, which can be used as toothpaste, mouthwash, moisturiser, conditioner, make-up remover and more), deodorant bars, zero-waste make-up, reusable menstrual products (such as menstrual cups), bamboo hair brushes and combs, plastic-free hair grips and hair ties, plastic-free cotton buds, reusable razors and even organic lubricants and natural rubber latex condoms.
Eco-friendly alternatives
While you're packing your toiletry bag, also consider eco-friendly sun cream and bug spray, which does not use aerosol, DEET or parabens, as these can be harmful for you as well as harmful for the environment.
Hotel toiletries
Say no to hotel bathroom minis and use refillable containers for your liquid toiletries, which make them travel-friendly and ideal for hand luggage. Another great hack is the ecoegg, a reusable laundry detergent that you can carry with you on a longer trip.
2. Bring reusable tools with you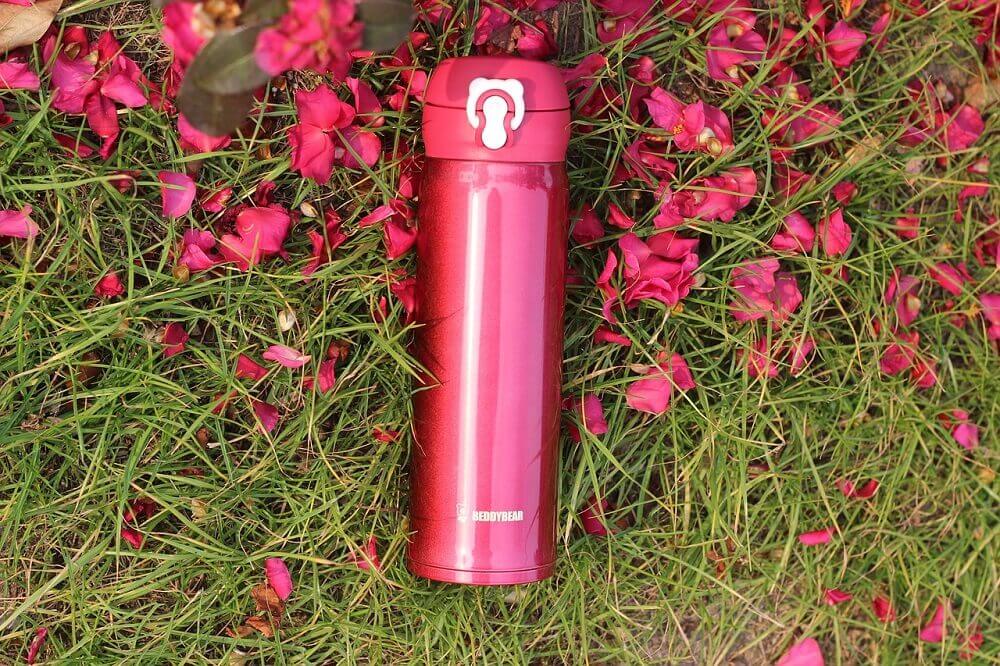 Plastic bottles, single-use plastic straws and cutlery, not to mention take-away packaging and the omnipresent plastic bag are easy to combat with reusable items:
Refillable water bottles
Use a refillable water bottle (even better if its stainless steel or made from another non-plastic material) and in places where tap water is not drinkable, use refill stations. You can find your nearest refill station by using an app such as RefillMyBottle or asking at your hotel.
Reusable straws
Reusable straws are becoming more and more prevalent and are common fixtures from Bali to Luang Prabang.
Bamboo straws, stainless steel straws or glass straws can be found at sustainable-minded restaurants and cafes, but you can bring your own just in case. These are easy to clean and often come with a straw brush, so you can keep the inside of the straw clean too.
Reusable cutlery and food containers
Pack a reusable cutlery set and seal-able tub, which are great to use out and about, as well as take leftovers home. The cutlery set combats single-use plastic knives, forks and spoons (as well as disposable wooden chopsticks), whilst the tub is great for take-away food.
Reusable bags
A staple for many these days, a reusable canvas bag, or simply putting your shopping in your backpack or handbag, are easy solutions to the single-use plastic bag.
3. Say no to single-use plastic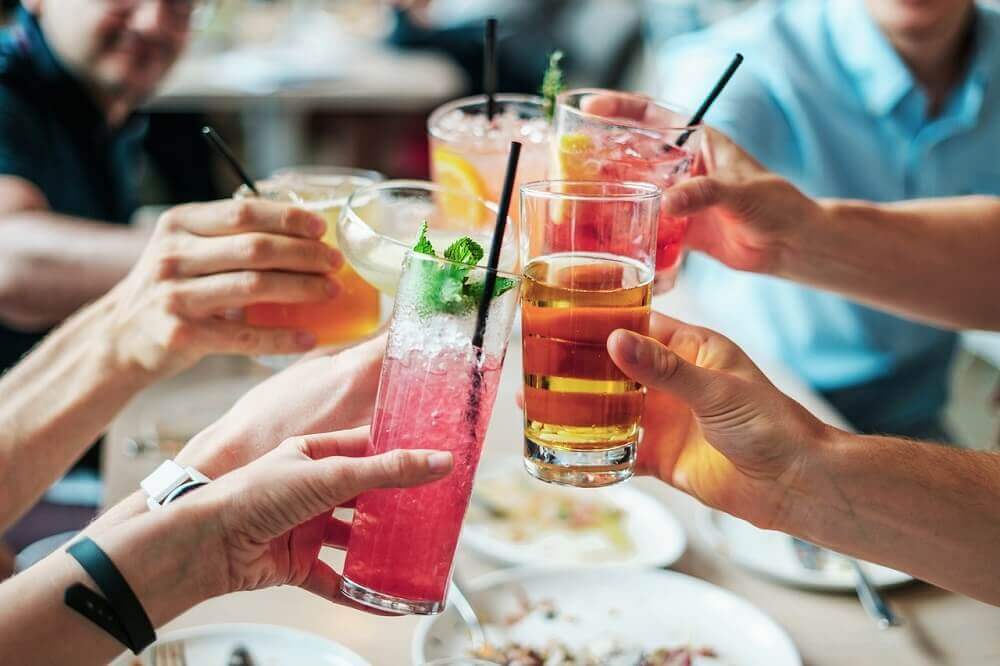 Consider how much single-use plastic is imposed on you without you having asked for it. Before you choose somewhere to eat or drink, look around at other customers and see what they're being served with, and vote with your feet if there's a more sustainable option available.
"No straw please" in local languages
Learn a bit of the local lingo and learn the phrases for "No straw, please", "No bag, please" or even "No plastic, please." Making the effort to learn a bit of the local language is courteous and also an interesting cultural experience for you. Look these up online or ask at your hotel.
Airline food
This is one we often forget, but many airlines serve a tray of food filled with single-use plastic items. Feel free to refuse your meal, give your feedback to the airline and bring your own food and snacks.
4. Watch what you eat and drink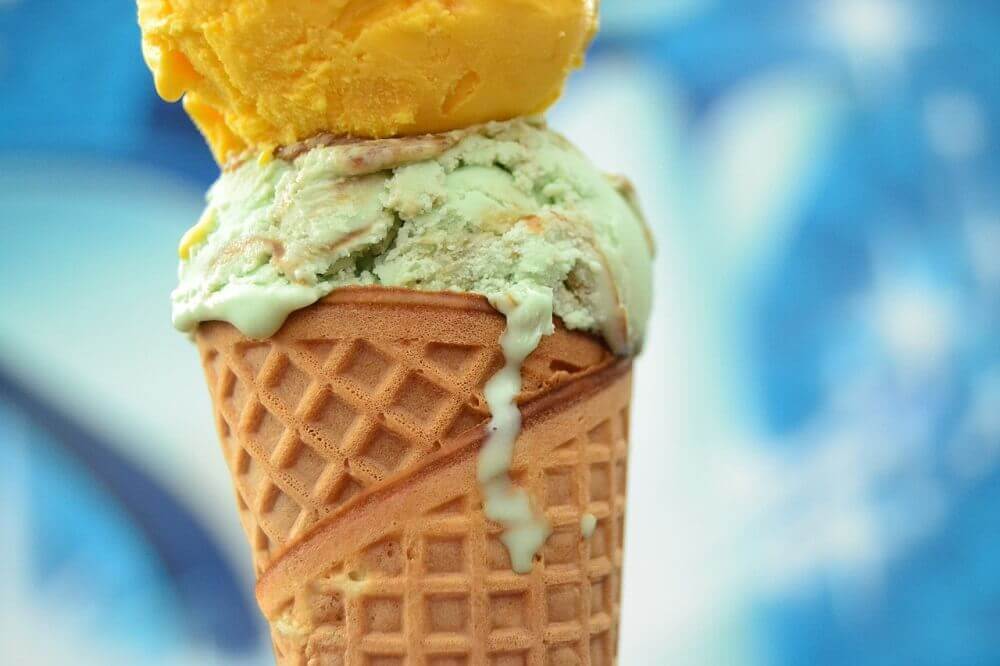 Often, eating out is better than takeaway, as your take-out food will often come with a lot of single-use plastic packaging, especially street food. Again, bring your own container or eat in instead, to limit your plastic impact.
Cones over cups
It's such a small difference, but when you're asked, "Cone or cup?" go for a cone of ice-cream rather than a plastic/paper cup, which often comes with a miniature single-use plastic spoon.
Drink more beer
For drinks other than water, try to choose those which come in glass bottles and cans, as these are much easier to recycle, or on tap (so basically, drink more beer).
5. Choose plastic-free destinations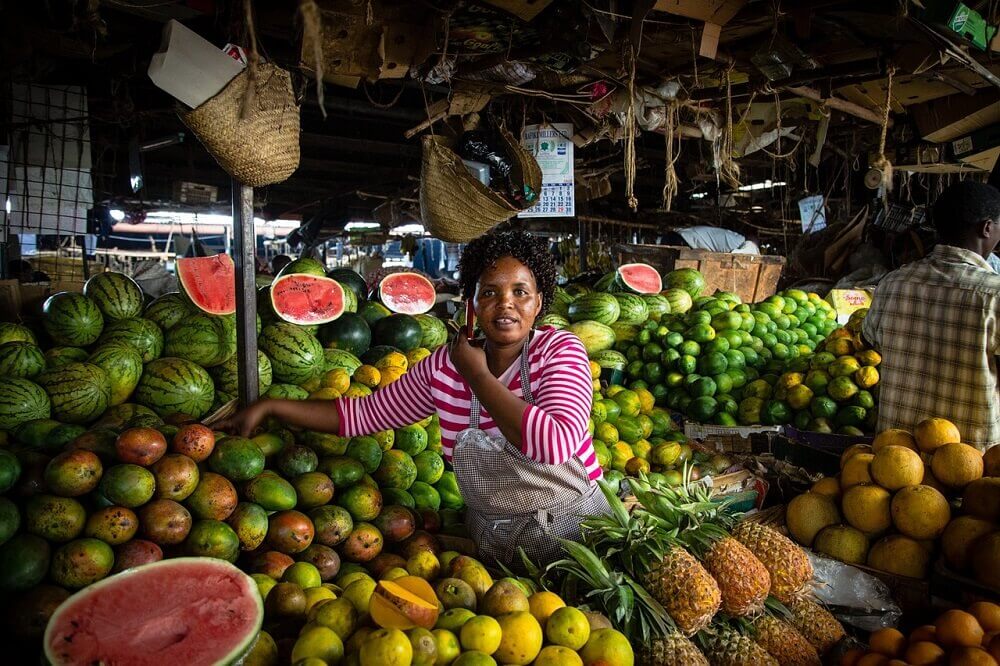 Although no country or destination can claim to be truly "plastic free" there are still plenty of holiday destinations which have laws or sustainable practices in place, which you can support by going on holiday there.
Countries that have banned plastic
Here are just a few different destinations that have introduced laws to do with plastic:
Kenya
As of August 2017, Kenya banned use of plastic bags nationwide. This is backed up with a hefty fine or up to four years in jail for anyone found selling, producing or even carrying a plastic bag within the country. This is the world's harshest plastic bag ban.
Therefore, bring a canvas bag with you, rid yourself of plastic bags before you land or buy a canvas bag once you're in Kenya, which can be found in most places and also make for great souvenirs.
Rwanda
Little Rwanda was ahead of the curve when it banned all plastic bags and plastic packaging in 2008. The punishment for carrying plastic is up to six months in jail.
Over a decade later, the country is proud to be the world's leading plastic-free nation and upon entry to Rwanda, you will be searched for plastic bags and packaging.
France
France brought in a ban on plastic bags in 2015, followed by a ban on plastic cups, plates and cutlery.
Vanuatu
On 30th July 2017, Vanuatu's Independence Day, the Pacific nation announced it was phasing out plastic bags and bottles, moving towards a complete elimination of single-use plastics. This makes Vanuatu the first Pacific country to take action and a leader in the region.
Zimbabwe
As of July 2017, Zimbabwe has implemented a total ban on expanded polystyrene (EPS), which is a styrofoam material which takes up to a million years to decompose.
Morocco
Morocco was once the second-largest plastic bag consumer in the world (after the US), but in July 2016, the country banned the production, import, sale and distribution of plastic bags within the country.
Other plastic-free destinations
There are also city-wide bans within countries that have had enough of plastic. Montreal in Canada, Seattle and Malibu in the US, as well as New Delhi in India have all banned single-use plastic items such as plastic bags, plastic straws and plastic cutlery.
Choosing responsible and sustainable hotels
Your travel choices aren't just limited to plastic-free destinations, but also what you do and where you stay within a destination. Before you book, look up a hotel's sustainable policies on their website to see what they are doing in terms of being environmentally-friendly.
Wayfairer Travel are committed to responsible travel and we select accommodation partners which share our values, to ensure there is no negative impact on the environment, wildlife or local communities.
Read our guide to luxury and eco-friendly resorts in the Maldives for some great examples of how sustainability and luxury can go hand-in-hand.
6. Participate in cleanups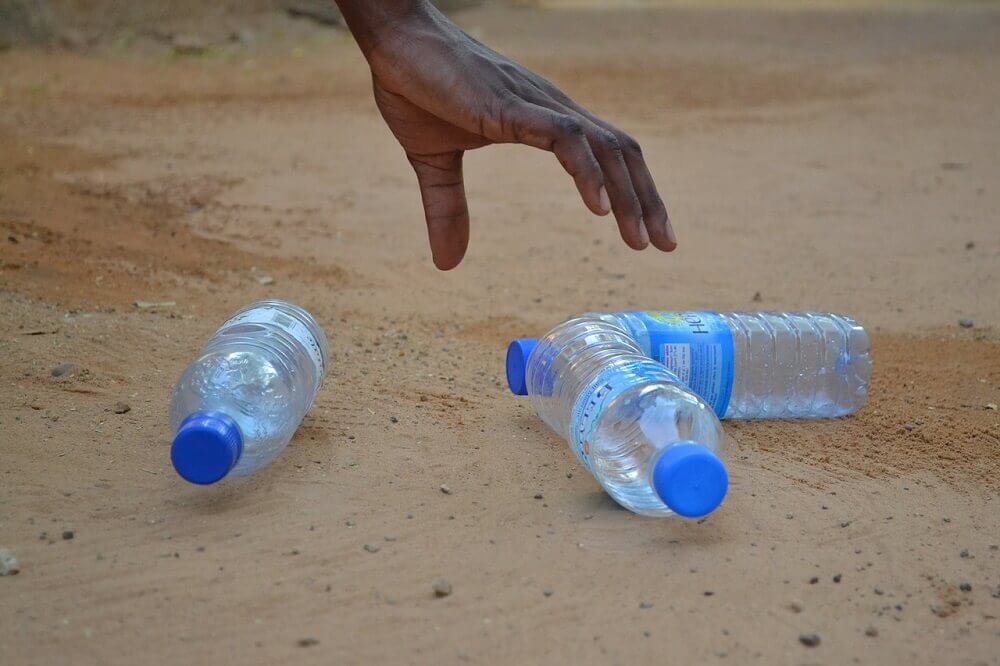 While you're travelling, whether it's to the beach or trekking through forest, aim to make a difference by picking up rubbish along the way.
This is a great activity to do with children, as it inspires the next generation, especially if you make it a "treasure hunt" with prizes for the most unique find and who manages to collect the most items.
In addition, do some research before you travel to see if there are any environmental or cleanup projects happening in the destination you are visiting. Take a look at International Coastal Cleanup for ideas or download their Clean Swell app to document the debris you collect.
7. Replace synthetic materials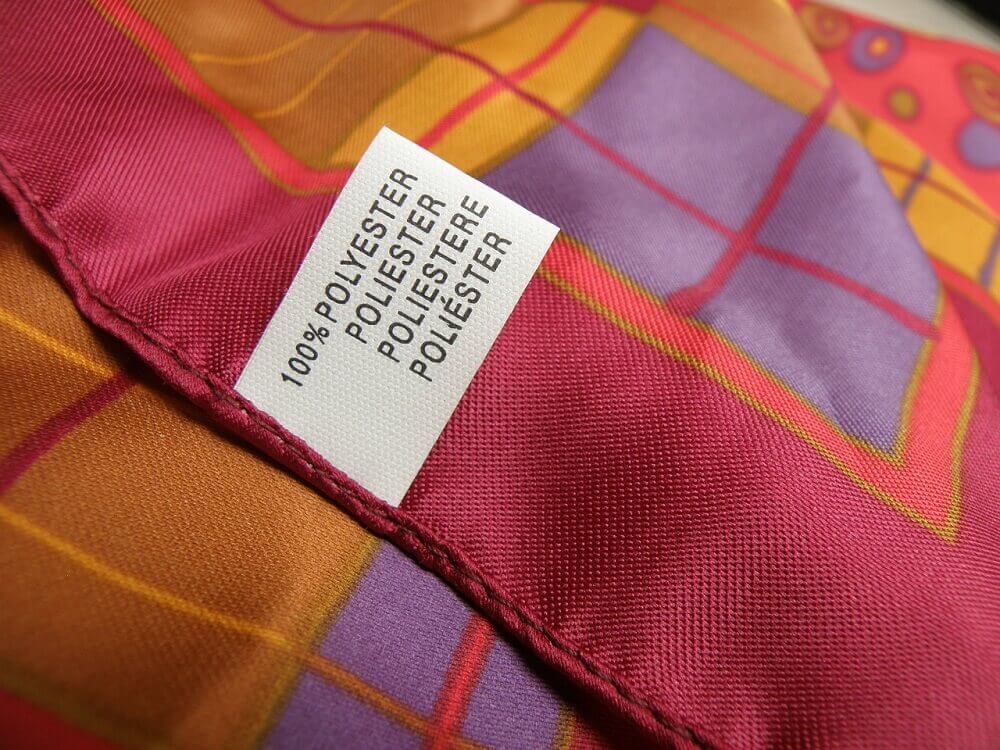 Take a look at the labels on your clothes and you'll likely find polyester, polyester blends or other synthetic materials. These are essentially plastic and every time we wash our clothes, microfibres are released into the water and end up in oceans and rivers (and therefore marine life and seafood).
The increase in polyester in our garments is compounded by the ever-increasing demand for clothing. So, when you're next out shopping for clothes or packing a suitcase for your travels, consider natural materials, second-hand vintage clothing, as well as ethical and natural clothing brands.
8. Spread the word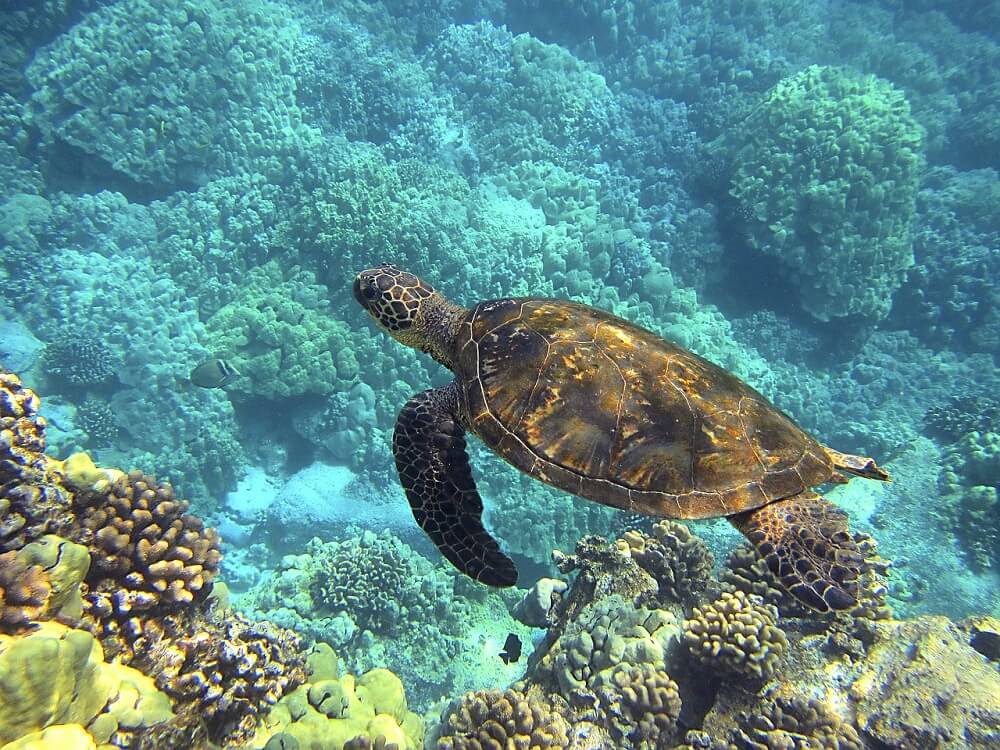 The conversation about plastic doesn't have to be a negative one, focused on guilt and frightening statistics. Creative solutions are out there and as awareness increases, so does the availability and diversity of those solutions.
Another benefit of going plastic-free is that many plastic-free products often have other benefits in terms of being more environmentally sound, ethically sound, natural or organic, zero-waste and generally healthier for our own bodies too.
So, spread the word by sharing this post, tell your family and friends, have fun and let's keep the conversation positive on how we reduce plastic in our daily lives, especially when we travel.
If you'd like to learn more about planning a luxury holiday in line with responsible tourism values, contact our Luxury Travel Specialists, or fill out our enquiry form with details of your dream trip.
We understand that booking trips, especially adventurous and alternative ones such as this can be intimidating, so get in touch; we can take the stress out of your holiday planning and organise a trip you won't forget!
Get in touch
Sign up to our newsletter
For more travel inspiration delivered straight to your inbox just fill in your details here
More inspiration from Wayfairer customers and travel specialist
Sign up to our newsletter
For more travel inspiration delivered straight to your inbox just fill in your details here