8 Amazing Female Travellers, Explorers & Adventurers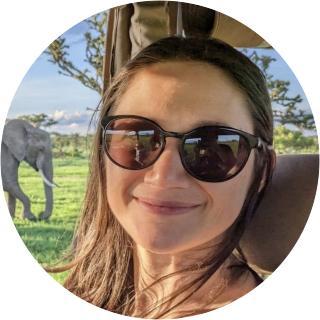 By Kat MacLeod
April, 14, 2023

4 Min read
The inspiring stories of women who travel
In celebration of upcoming International Women's Day on Friday 8th March and also as a celebration of the many inspiring women testing human limits, boldly traversing the globe and making a difference to the world in the process - here are eight amazing female travellers, explorers and adventurers, and their stories.
From free diving our oceans, to ascending the planet's highest peaks, to reaching above and beyond in space, these are the women that inspire us to travel wider and deeper:
3. Valentina Tereshkova, cosmonaut
7. Noo Saro-Wiwa, travel writer
1. Amelia Earhart, aviator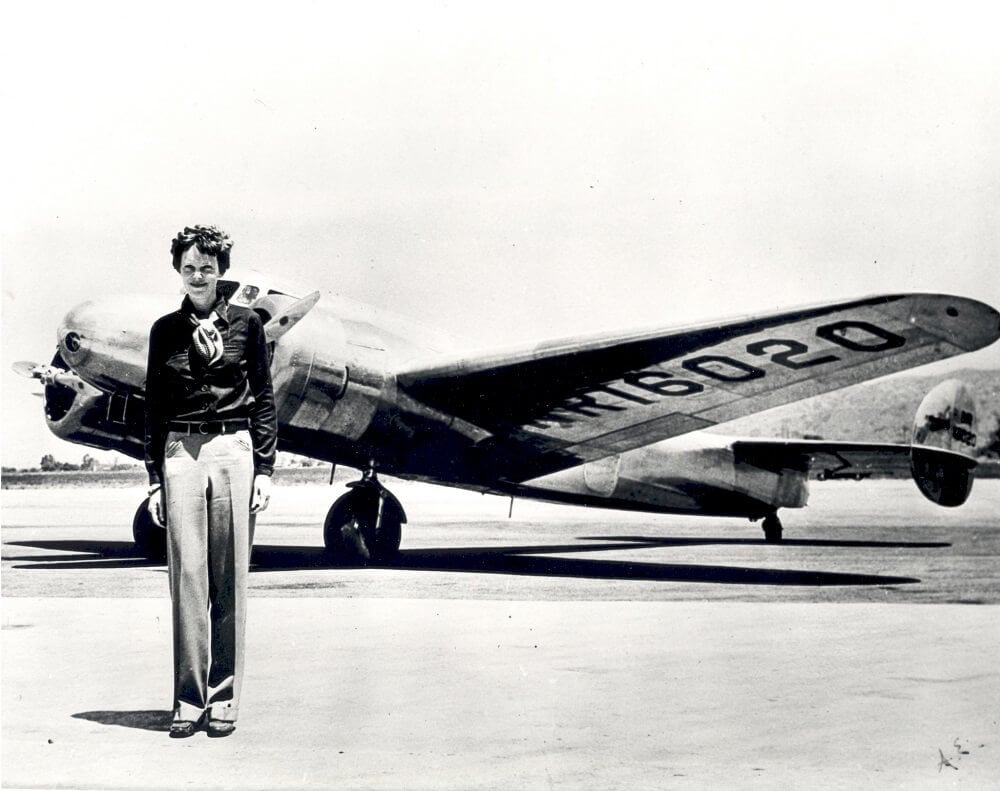 Record-breaking aviator Amelia Earhart was the first woman to fly solo across the Atlantic Ocean, in 1932. She was first inspired to take up flying after a plane ride at an air show in California, then worked to save the money for flying lessons.
Earhart bought her first plane in 1921 and got her pilot's license two years later. After her nonstop Atlantic flight catapulted her to fame, she followed up with record-setting altitudes and timed flights, all while advocating fiercely for female independence and representation within the aviation industry.
In 1937, Earhart embarked on her most difficult mission: to fly around the world, departing from Miami, US, on 1st June. However, the last leg of her journey left New Guinea on 2nd July and headed for Howland Island, but the aircraft never arrived. By 19th July Earhart was declared lost at sea.
Earhart's remarkable achievements, as well as her memorable charismatic and tomboyish personality, cemented her place in the aviation hall of fame, as well as one of the greatest female adventurers in history.
2. Jane Goodall, ethologist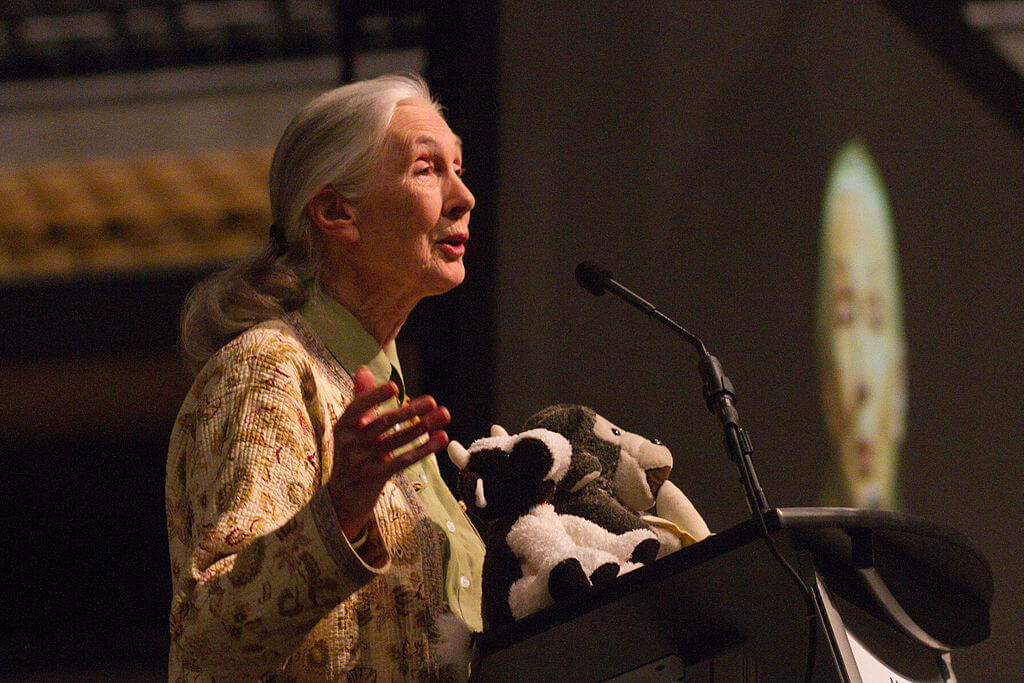 British ethologist Jane Goodall is best known for her detailed, long-term research on chimpanzees in Africa, particularly in Gombe Stream National Park in Tanzania. Raised on Dr Doolittle and Tarzan, Goodall left school at 18 and worked to save money for her passage to Africa.
She began her work by assisting palaeontologist and anthropologist Louis Leakey, then established a camp in the then Gombe Stream Game Reserve, where she observed chimpanzee behaviour.
In 1985, Goodall was awarded a PhD in ethology from Cambridge, making her one of only a few candidates ever to receive a PhD without first obtaining a degree. She has also written numerous books about her work and continues to write and lecture on conservation issues.
In 1977, she founded the Jane Goodall Institute for Wildlife Research, Education and Conservation in the US, as well as other initiatives such as a youth programme called Jane Goodall's Roots & Shoots. In 2002, she became a UN Messenger of Peace.
Goodall's travel essentials include a suitcase named The Coffin, books, a jar of Marmite and a stuffed toy monkey named Mr H.
3. Valentina Tereshkova, cosmonaut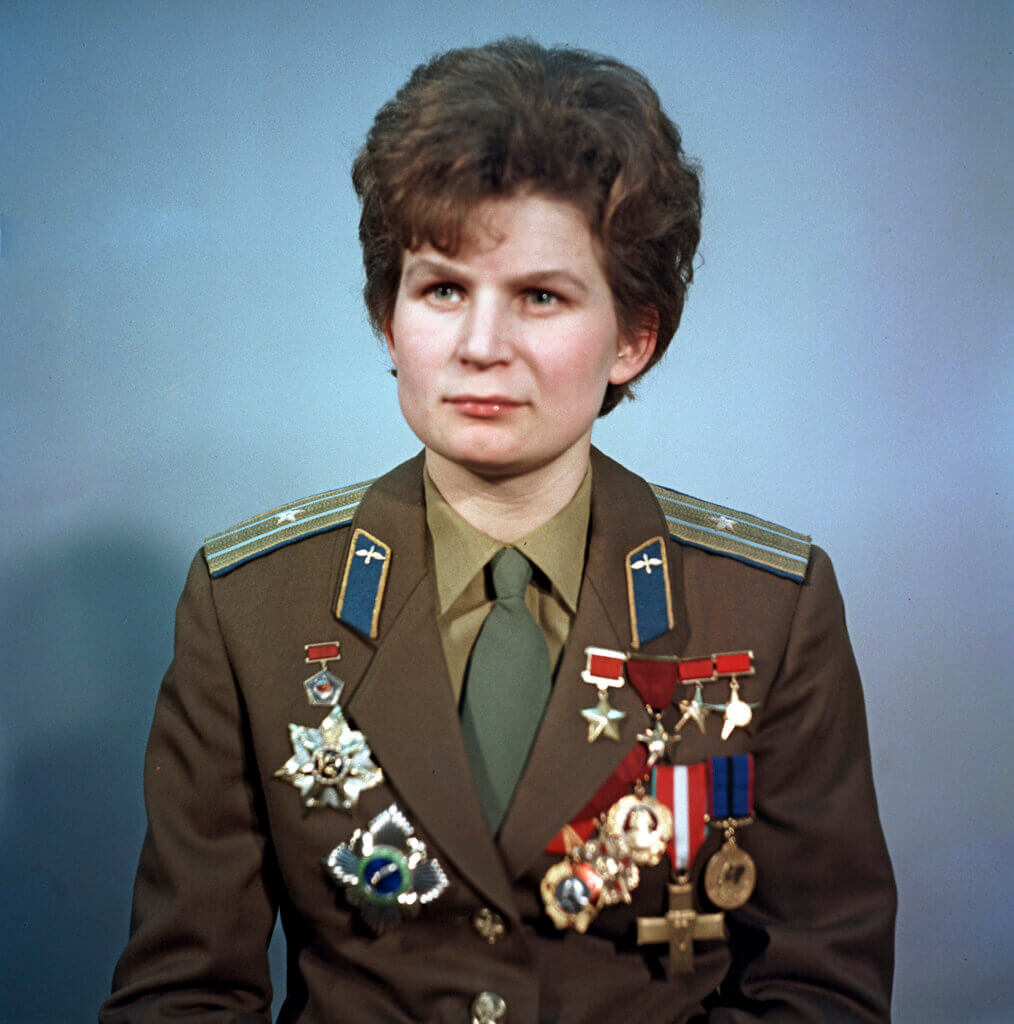 Soviet cosmonaut Valentina Tereshkova was the first woman to travel into space on 16th June 1963, aboard the spacecraft Vostok 6, which completed 48 orbits of the Earth in 71 hours. During her ascent, she exclaimed: "Hey sky, take off your hat, I'm on my way!"
Tereshkova was an amateur parachutist when she volunteered for the cosmonaut programme in 1961, with no pilot training. She was just 26 years old at the time of her space flight and left the cosmonaut program just after her debut.
Following on from her aeronautical career, Tereshkova travelled the world and later moved into politics, shaping policy in the State Duma and advocating for women's rights.
Asked whether she would return to space, Tereshkova has said she would agree to a one-way mission to Mars: "I am ready."
4. Junko Tabei, mountaineer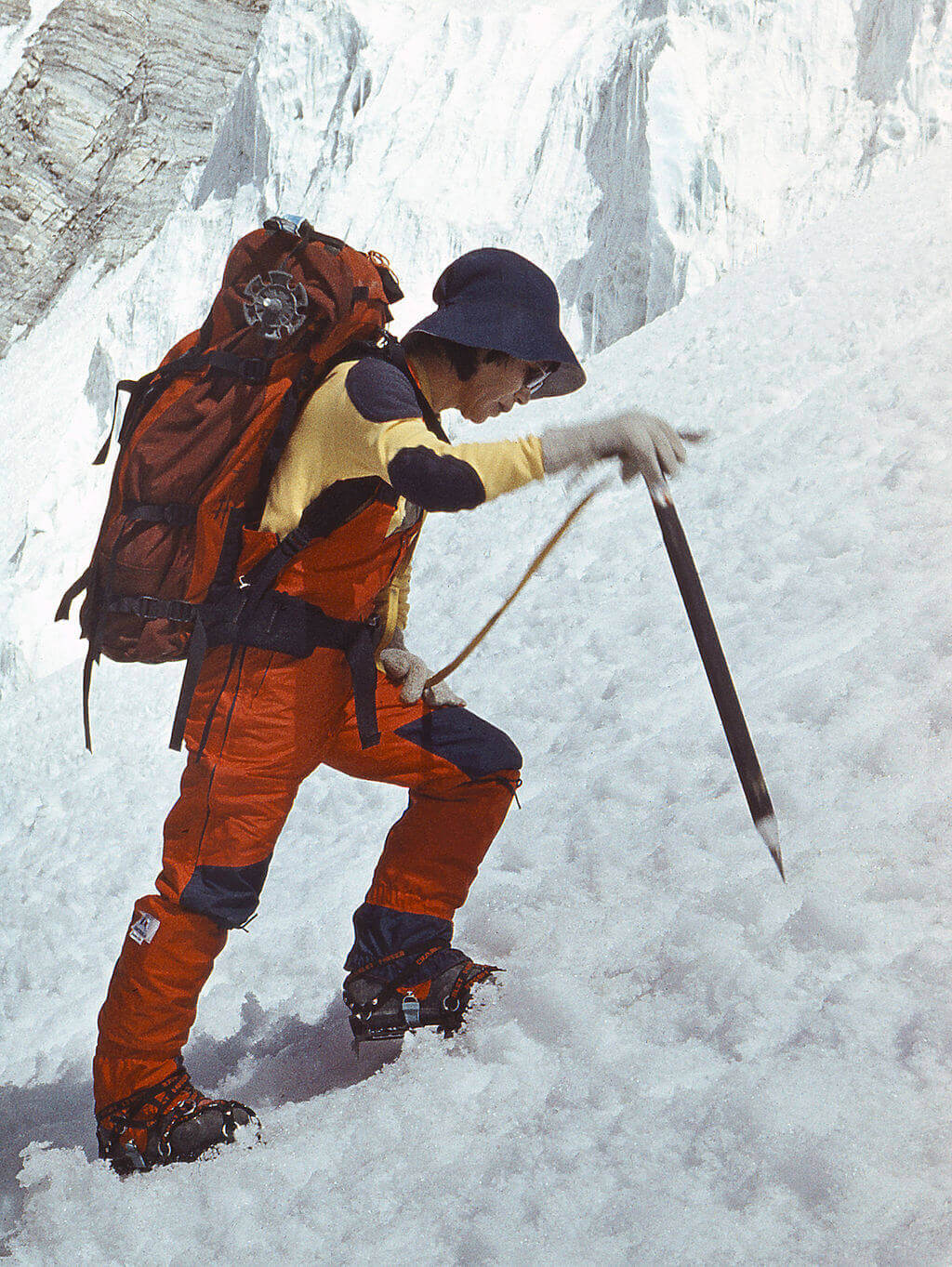 Mountaineer Junko Tabei from Japan was the first woman to summit Mount Everest, on 16th May 1975. She later became the first woman to reach the peaks of the Seven Summits, the highest mountains on each of the seven continents.
Tabei's passion for mountaineering was first ignited with a mountain-climbing expedition whilst she was at school. After earning a degree in literature from Showa Women's University, Tabei joined mountain-climbing clubs and later formed her own in 1969, the Ladies Climbing Club.
Her club's first expedition was to Annapurna III in Nepal, with Tabei leading a team of 15 women and 6 Sherpa, following Sir Edmund Hillary's pioneering route to ascend Everest. Some of the team were buried by an avalanche during the ascent, but luckily there were no casualties and the expedition continued.
To fund the expedition, Tabei worked as the editor of a scientific journal, a piano tutor and teaching English. Her requests for funding were met with responses such as "You should be raising children instead." In fact, she was. Tabei sent her three-year-old daughter a birthday postcard from High Camp.
Following Everest, Tabei then conquered Kilimanjaro (1980) in Tanzania, Mount Aconcagua in Argentina (1987), Denali in Alaska, USA (1988), Mount Elbrus in Russia (1989), the Vinson Massif in Antarctica (1991) and Jaya Peak in Indonesia (1992).
Following her completion of the Seven Summits, Tabei continued to add peaks to her list, attempting to reach the top of the highest mountain in every country, despite a cancer diagnosis. She also became an environmental advocate, studying the impact of litter left by climber on mountains.
5. Sarah Marquis, explorer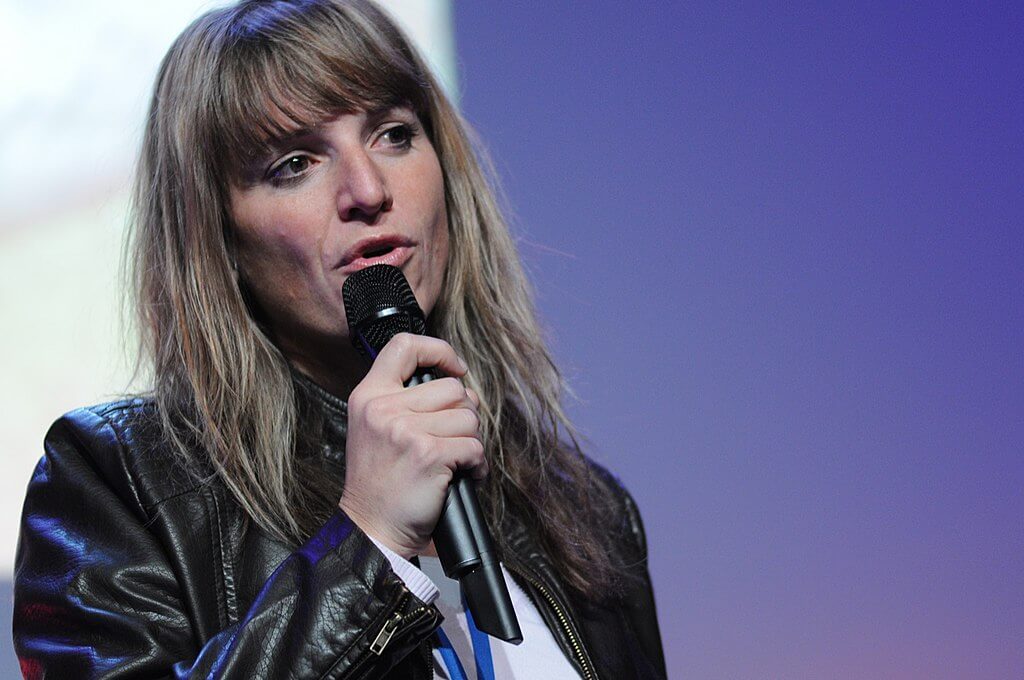 Swiss adventurer and explorer Sarah Marquis is best known for walking 20,000 kilometres from Siberia to the Gobi Desert, into China, Laos, Thailand and then across Australia (between 2010 and 2013). In 2014, she was named of National Geographic's Adventurers of the Year.
Marquis began exploring from a young age and was known for running away from home as a child, spending the night in the woods or sleeping in a cave.
As an adult, her earlier travels including hiking the Pacific Crest Trail (US), walking border-to-border across the US over four months, walking across Australia over 17 months and hiking through the Andes over eight months.
In 2010, Marquis began her three-year solo walk from Siberia to Australia with limited human contact and carrying all her equipment and supplies in a 54-kilogram cart.
During this epic trip, she was harassed by horse riders in Mongolia and drug dealers in Laos, disguised herself as a man, contracted dengue fever and developed a periodontal abscess.
Marquis finally completed her trip when she arrived at a particular tee in the Nullabor Plain, which she had identified on her previous walking expedition in Australia.
Marquis' book, Sauvage par Nature (Wild by Nature) was published in 2014 to great acclaim and she has given motivational speeches all over the world, including a memorable TED Talk entitled Why Walking is the Ideal Speed to See the World.
6. Hanli Pinsloo, free diver
Hailing from South Africa, free diver Hanli Prinsloo broke eleven South African free diving records during her years as a competitive free diver and was the first South Africa to hold six free diving record simultaneously.
Prinsloo was raised on a landlocked farm and was first introduced to free diving during her time studying and working in Sweden. (Unable to afford a university education in South Africa, she had moved to Sweden to learn Swedish, which enabled her to study acting for free in Gothenburg.)
In 2003, Prinsloo broke her first South African free diving record, breaking four more in 2008 and her eleventh in 2010. After smashing 11 records and with a staggering breath-hold of five minutes 39 seconds, she gave up competing.
Outside of free diving, Prinsloo is a documentary filmmaker, mental strength coach and free diving instructor, as well as a marine conservationist. In 2010, Prinsloo set up the I Am Water Trust, initiating ocean outreach programs for underprivileged children living in coastal communities.
7. Noo Saro-Wiwa, travel writer
British-Nigerian travel writer Saro-Wiwa grew up in the UK. After her father, poet and activist Ken Saro-Wiwa, was executed by the country's military dictatorship in 1995, Noo didn't return to Nigeria for 10 years.
However, with a passion for travel and the written word, Saro-Wiwa contributed to Lonely Planet and Rough Guide guidebooks on destinations such as the Ivory Coast, Guinea, Madagascar, Benin, Ghana and Togo.
In time, she began to revisit her native Nigeria, documenting the country's indigenous heritage and rich culture in her debut book: Looking for Transwonderland: Travels in Nigeria, published in 2002. The book won various awards, including the Albatros Travel Literature Prize.
Saro-Wiwa continues to write on literature, travel and other subjects for big name publications and was also named by Condé Nast Traveller magazine as one of the 30 most influential female travellers, in 2018.
8. Gertrude Bell, politician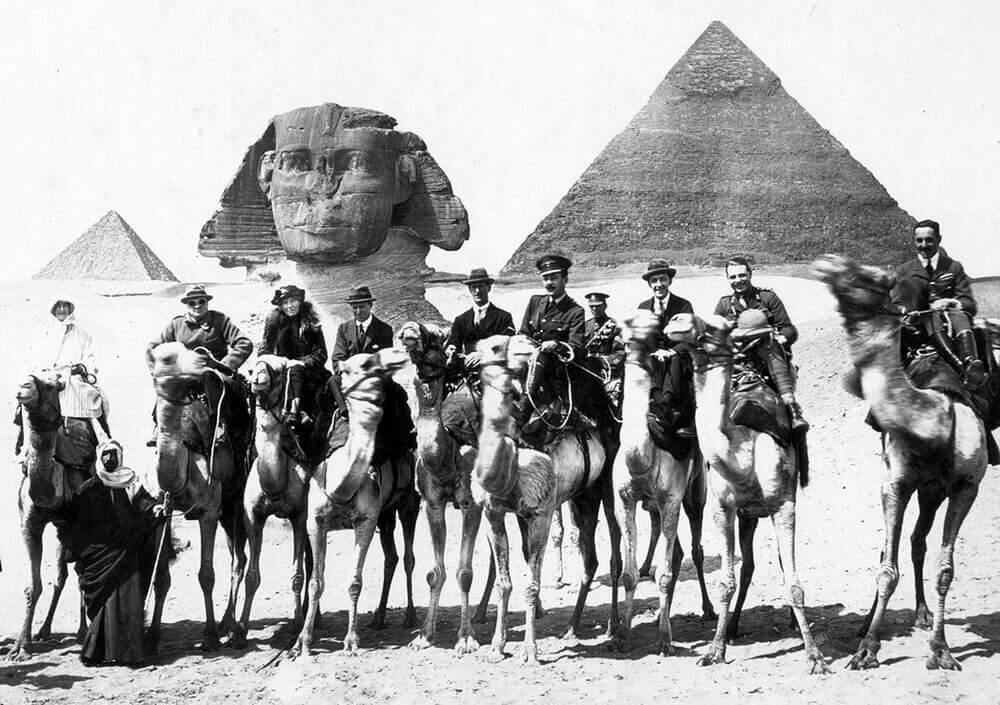 British politician and writer Gertrude Bell is often given the moniker of the "female Lawrence of Arabia" and is noted for her principal role in Middle Eastern politics.
Bell graduated with a first in history from the University of Oxford in 1887, then travelled extensively, particularly in the Middle East. She became fluent in Persian, Arabic, French, German, Italian and Turkish, working as a Liaison Office and Correspondent for the British government.
After the end of World War I, Bell helped draw up the borders of Iraq and shaped the country's politics. In her spare time, she was a keen mountaineer and spent time in the Alps, reaching the summit of La Meije and Mont Blanc. Gertudspitze in the Bernese Oberland is named after her.
During the last years of her life, Bell devoted herself to archaeology and founded an archaeological museum in Baghdad, advocating for excavated artefacts to stay in their country of origin. This secured Iraq's collection of antiquities on display at the National Museum of Iraq.
Inspired by these adventurous female travellers and explorers?
Join the ranks of pioneering female adventurers by taking your own trip of a lifetime.
Call our team of Luxury Travel Specialists for a chat about your next big trip, or fill out our no-obligation enquiry form with details of your ultimate adventure.
Photo references
Amelia Earhart - NASA on The Commons via Flickr
Jane Goodall - Mark Schierbecker [CC BY-SA 4.0 (https://creativecommons.org/licenses/by-sa/4.0)] via Wikimedia Commons
Valentina Tereshkova - RIA Novosti archive, image #612748 / Alexander Mokletsov / CC-BY-SA 3.0 [CC BY-SA 3.0 (https://creativecommons.org/licenses/by-sa/3.0)] via Wikimedia Commons
Junko Tabei - Jaan Künnap [CC BY-SA 4.0 (https://creativecommons.org/licenses/by-sa/4.0)] via Wikimedia Commons
Sarah Marquis - liftconferencephotos from Geneva, Switzerland [CC BY 2.0 (https://creativecommons.org/licenses/by/2.0)] via Wikimedia Commons
Gertrude Bell - Levan Ramishvili via Flickr
We understand that booking trips, especially adventurous and alternative ones such as this can be intimidating, so get in touch; we can take the stress out of your holiday planning and organise a trip you won't forget!
Get in touch
Sign up to our newsletter
For more travel inspiration delivered straight to your inbox just fill in your details here
More inspiration from Wayfairer customers and travel specialist
Sign up to our newsletter
For more travel inspiration delivered straight to your inbox just fill in your details here