How Bill Bensley's Luxury Camp is Saving the Cardamom Rainforest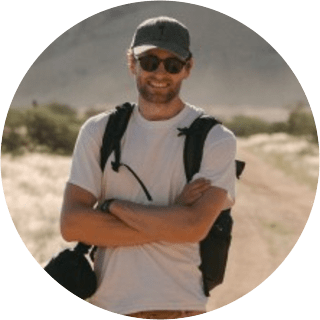 By Josh Flatman
July, 28, 2023

4 Min read
Discover Shinta Mani Wild & Bill Bensley's mission to save a rainforest
Tramping through the thick jungle, I keep my eyes on the ranger in front of me, mimicking his movements. We duck beneath branches and dodge prickly plants, venturing deeper into the forest.
We're hunting for illegal poachers and loggers.
The ranger scans his surroundings, searching for signs of life. He points out different bird species flying overhead, and fresh animal faeces on the ground, making notes to check nearby cameras to track the wildlife in this area.
As we walk, the morning sunshine bursts through the thinning canopy, and we stumble out into a clearing. The earth is dry and cracked, and all the trees are gone. My guide tells me that for this patch of earth, protection came too late.
Illegal loggers target the area, while others use a slash-and-burn practice to clear the forest. They often plant fruit trees in an attempt to claim the land as their own, however the practice has severe ecological implications including erosion, weed and pest invasions and depletion of the earth's nutrients.
It can take from five to twenty years for the earth to recover, and in severe cases, vegetation ceases to grow for generations. This affects the whole ecosystem, as wildlife suffer from loss of habitat and food sources.
It's a highly destructive and unsustainable farming practice, and it's just one of the many problems the rangers are trying to stamp out.
We continue through the forest, eyes peeled for snares, animals and people. The rangers are carrying rifles and when I ask my guide about it, he tells me that the rifle is necessary - protecting the national park is a dangerous business.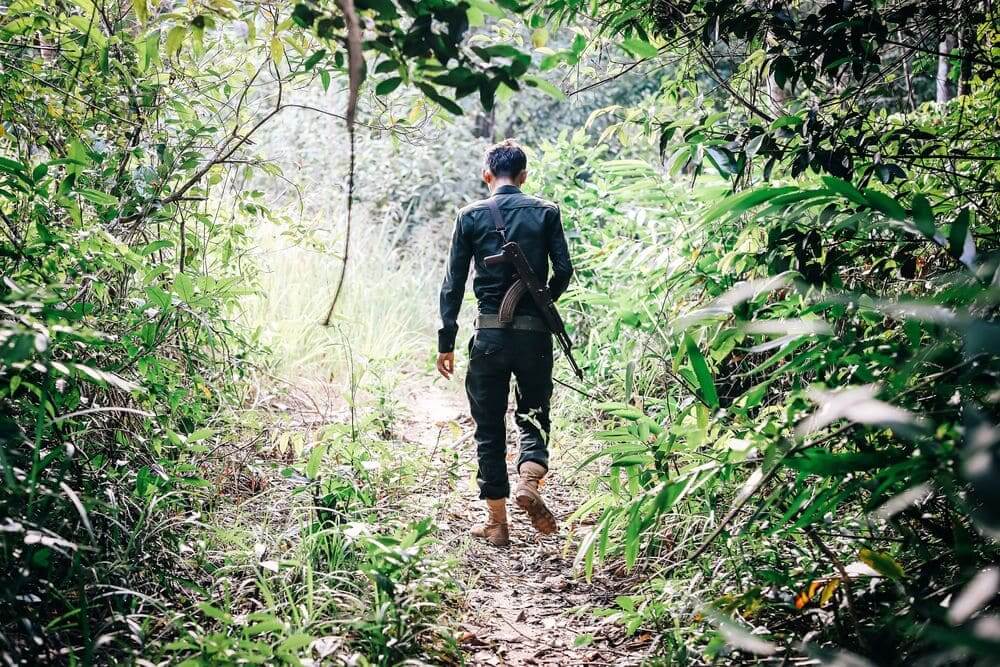 Who is Wildlife Alliance?
The rangers are part of Wildlife Alliance, an international non-profit wildlife and forest conservation organisation.
They provide vital on-the-ground protection to the Cardamom Rainforest Landscape, one of the last intact rainforests in southeast Asia, set in a crucial area of the Indo-Burma Biodiversity Hotspot.
This area is the region's 'most important watershed, climate regulator and carbon sink' and is one of the few remaining habitats in Cambodia for more than 50 species on the IUCN Red List of Threatened Species.
Along with more than 2,000 plant species, the rainforest is home to the Asian elephant, pileated gibbon, Sunda pangolin, Asiatic black bear, Siamese crocodile, dhole, gaur, otter, clouded leopard and hog badger.
The rangers go on daily patrols across eight stations, protecting over two million acres of unfragmented rainforest. They traverse the forest day and night in groups of no less than four rangers, risking their own lives, camping in the forest, and often spending over three weeks a month away from their families.
They arrest poachers and loggers, remove snares and illegal sawmill operations, confiscate bulldozers and chainsaws, stop people from taking land as private property, and check camera points to track wildlife around the region.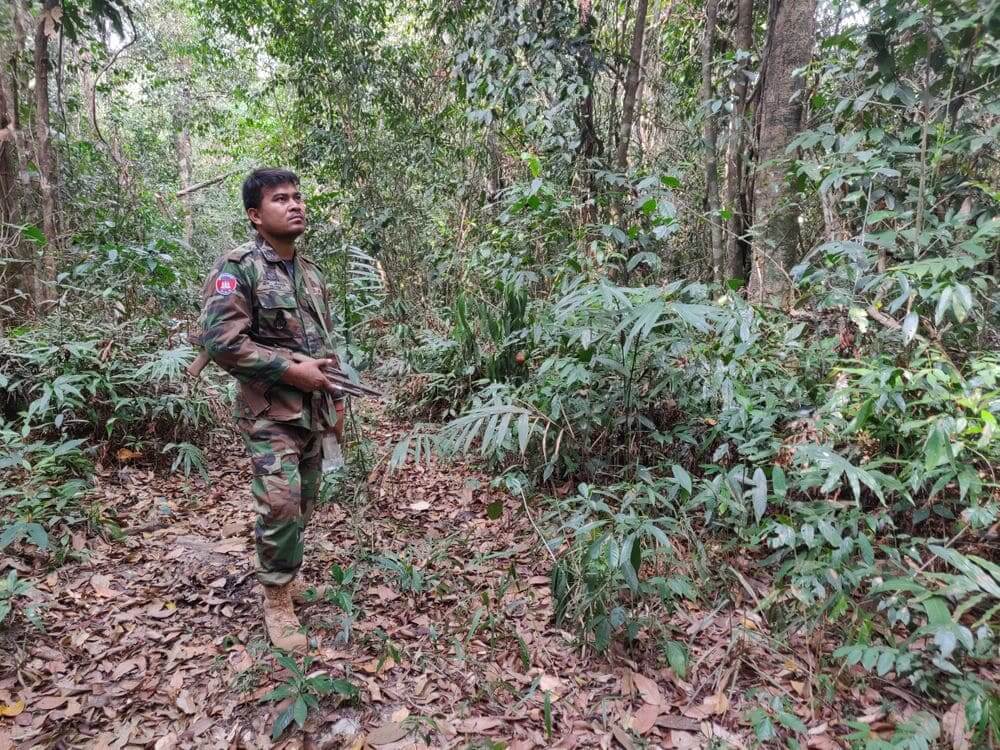 Wildlife Alliance even gets involved in the prosecution of offenders, by attending court cases and ensuring the appropriate legal procedures are followed.
Their dedication is working. Over the last decade, Wildlife Alliance has removed 155,494 snares from the forest, seized 14,392 chainsaws used for illegal deforestation, arrested 644 offenders and taken them to court, and prosecuted 3,012 illegal forest land encroachment cases.
They have achieved zero elephant poaching since 2006, and are supporting the recovery of other wildlife populations, including reintroducing tigers to the Cardamom Rainforest.
Their Wildlife Crime Unit has rescued over 72,500 live animals and arrested 3,400 traffickers, and their outreach programs have helped more than 60,000 people in 28 forest dependent villages in Cambodia.
Wildlife Alliance largely relies on donations and sponsorship to continue their incredible work, and one of their biggest supporters is Shinta Mani Wild, a luxury camp and sanctuary in the heart of the Southern Cardamom National Park, located around three hours from Phnom Penh.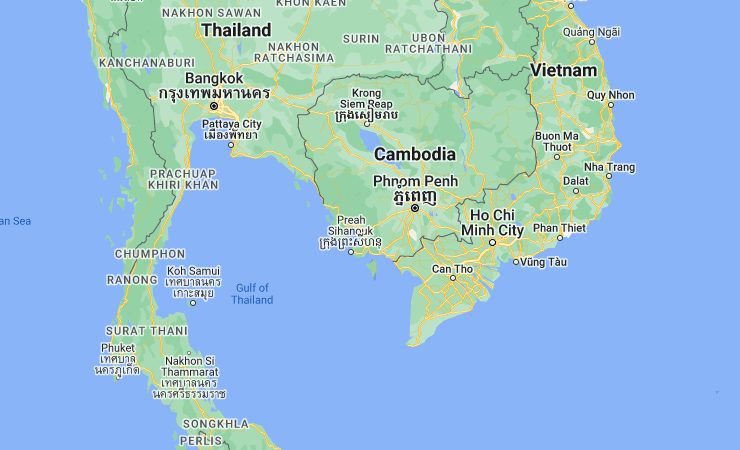 Bill Bensley's mission to save a forest
Shinta Mani Wild was born out of a love for the Cambodian rainforest and the critical need to protect these precious wildlands.
Around a decade ago, owner and designer Bill Bensley, his business partner Sokun Chenpreda, and Sokun's father, heard about a wedge of rainforest that was going up for auction as a logging site.
Bill has long held a deep connection with southeast Asia, however when he visited this piece of land in the Tmor Rung jungle of the Cardamom National Park, he fell in love.
When they realised the land was an unprotected wildlife corridor, connecting three of the oldest and most important national parks in Cambodia (Cardamom, Bokor and Kirirom), they sprang into action.
Bill and Sokun went to the government auction and outbid all the loggers for the land, saving the rainforest from an imminent massacre.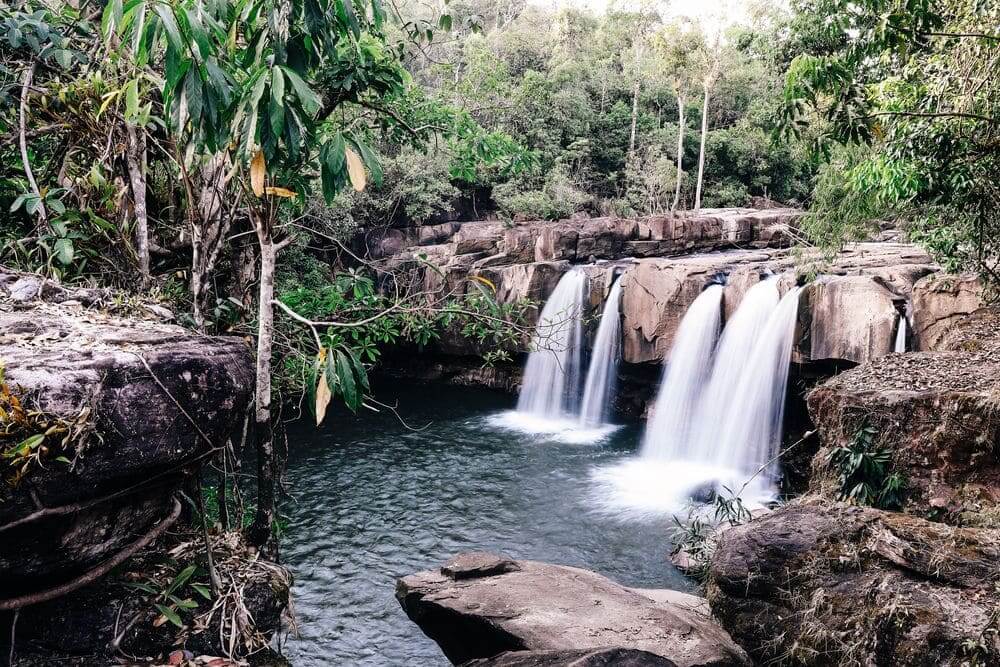 They then successfully campaigned to have their 800 acres of land (set within over four million acres of the Cardamom National Park) designated as a protected national park.
But the fight wasn't over.
Poachers and loggers continued to raze the area at an alarming rate, and the landscape had already suffered greatly, with large parts of the ecosystem decimated.
To combat this, Bill formed a groundbreaking partnership with Wildlife Alliance, the Royal University of Phnom Penh and the Cambodian government, developing a revolutionary conservation model that combines world class hospitality with environmental protection and social sustainability.
Creating Shinta Mani Wild
At the epicentre of Bill's new conservation model is Shinta Mani Wild, a beautiful eco camp and the newest addition to his acclaimed Bensley Collection. Set in the heart of the rainforest on the edge of a waterfall, the camp exudes charm, adventure and supreme luxury.
As a world-renowned, award-winning designer who has made outstanding contributions to the hospitality industry for three decades, this was his most ambitious project to date.
The team worked tirelessly to bring his vision to life, building the infrastructure, plumbing and electricity from the ground up, while maintaining a low environmental impact.
"It was an incredible process to watch. Every day, dozens of boxes, filled with pieces from Bill's own collection, were brought in along the bumpy dirt roads" says Sangjay Choegyal, General Manager of Shinta Mani Wild.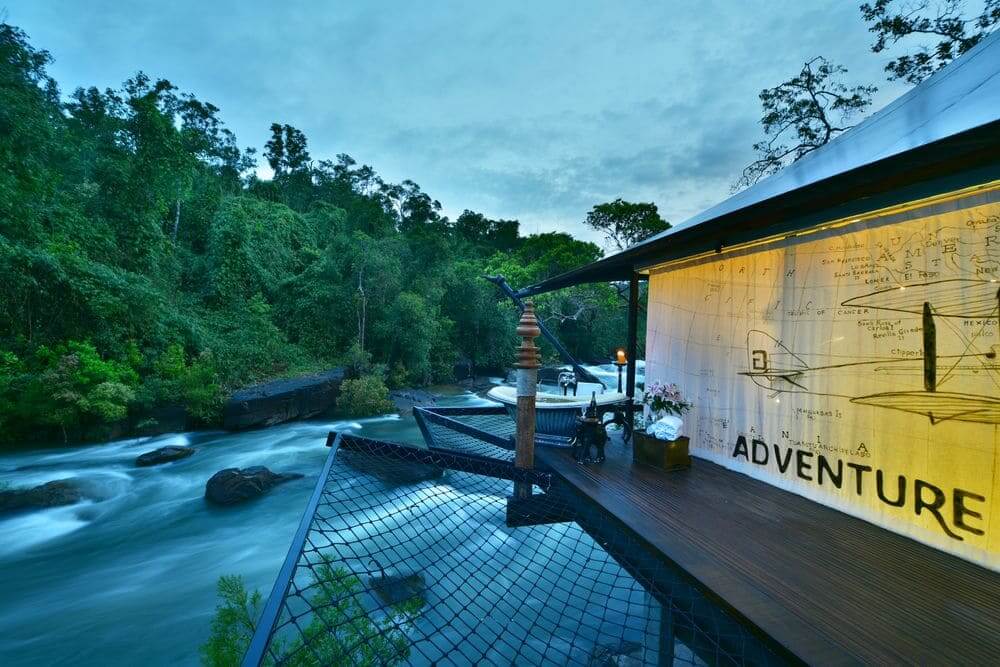 Shinta Mani Wild is the first property that Bill has both designed and owned, and he wanted to create something unforgettable - a truly intrepid adventure that also educates and imparts a vital message.
And it is unforgettable. From the moment you make your grand entrance, whizzing over the forest on the 380 metre zipline, it feels as though you've climbed down the rabbit hole with Alice.
A delightful concoction of gin, pineapple and bay leaf slips into your hand, as you're ushered into a 1920s French leather club chair.
You gaze at the whimsical scene around you, and from the 1950s safari Jeep, to the alluring antiques, you'd be forgiven for think you've stepped back in time.
Inspired by a luxury safari that Jackie Onasiss took with King Norodom Sihanoukof Cambodia in 1967, Bill dreamed of continuing her Cambodian journey to the Cardamom Rainforest.
He tells a bewitching story, recreating the romance and glamour of the golden age of exploration, using graphic prints, antique furniture, gorgeous outdoor bathtubs, hand-painted murals and wooden sculptures.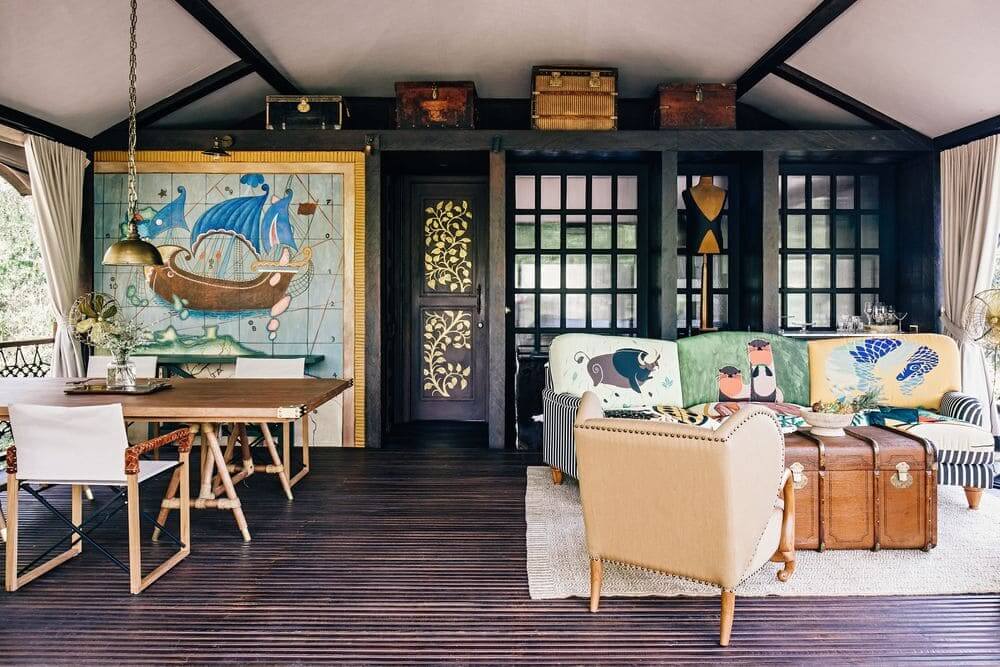 There are over 30 antique pieces from Bill's personal collection scattered around the property, including refurbished vintage sofas, ornately framed mirrors and gorgeous old leather suitcases.
You can even share a drink with Jackie; a large portrait of the former First Lady stands proudly in the headquarters.
It's dreamy and lavish - and it's wild. With each meticulously-designed tent perched over the gushing rapids of a pristine estuary, you'll be suspended in awe-inspiring nature.
The fifteen tents are spaciously spread along 1.5 kilometres of river - you can't see or hear anyone else around you - except for warbling birds and rustling wildlife.
As you soak in your bathtub underneath a leafy canopy, or wake up to a wondrous view of the river, you find yourself entwined in the wilderness around you.
The camp is a stunning ode to the spirit of adventure and our spectacular planet, but it reaches far beyond that.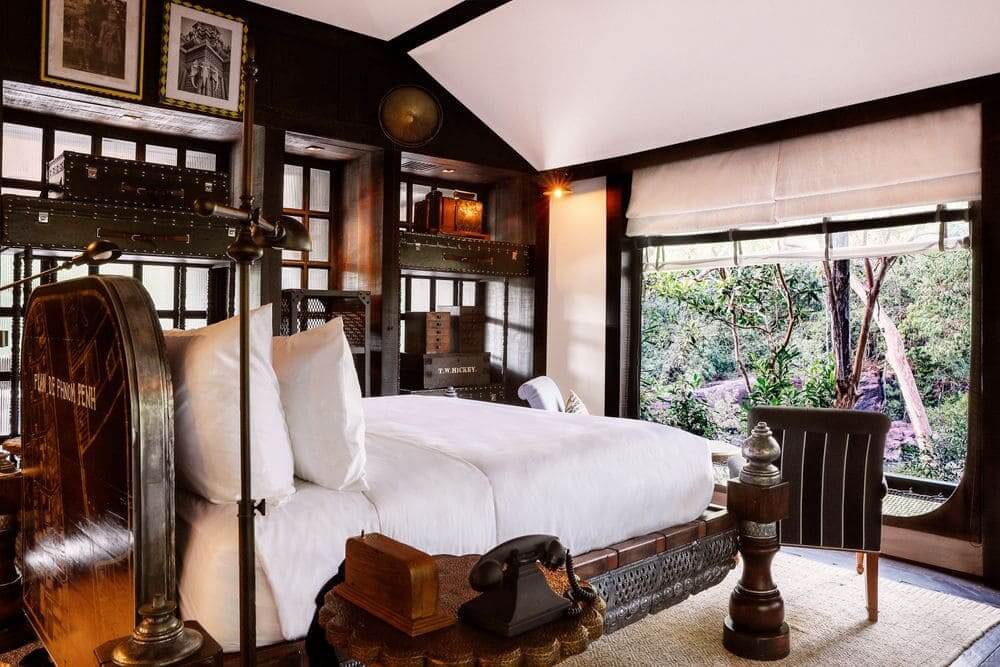 A revolutionary conservation model
Bill's new conservation model uses Shinta Mani Wild to protect the national park and create sustainable opportunities for people living in the region.
The camp pays the locals a good wage to protect the forest and runs community outreach programs to educate and learn from their neighbours.
"Two-thirds of our staff come from the local villages and we even work with the well-known poachers and loggers, because they have the most knowledge about the region," says Sangjay.
Rather than solely persecuting offenders, Shinta Mani works to rehabilitate loggers and poachers by educating them on the importance of conservation, and offering a positive, paid alternative for their skills. They often hire them as rangers, tasked with protecting the land they know so well.
Shinta Mani profits go directly towards paying the rangers, and it's imperative they are able to pay more than the logging and poaching companies, so they cannot be bribed with a higher wage.
If protecting the rainforest is a dangerous business, it's also a very expensive one.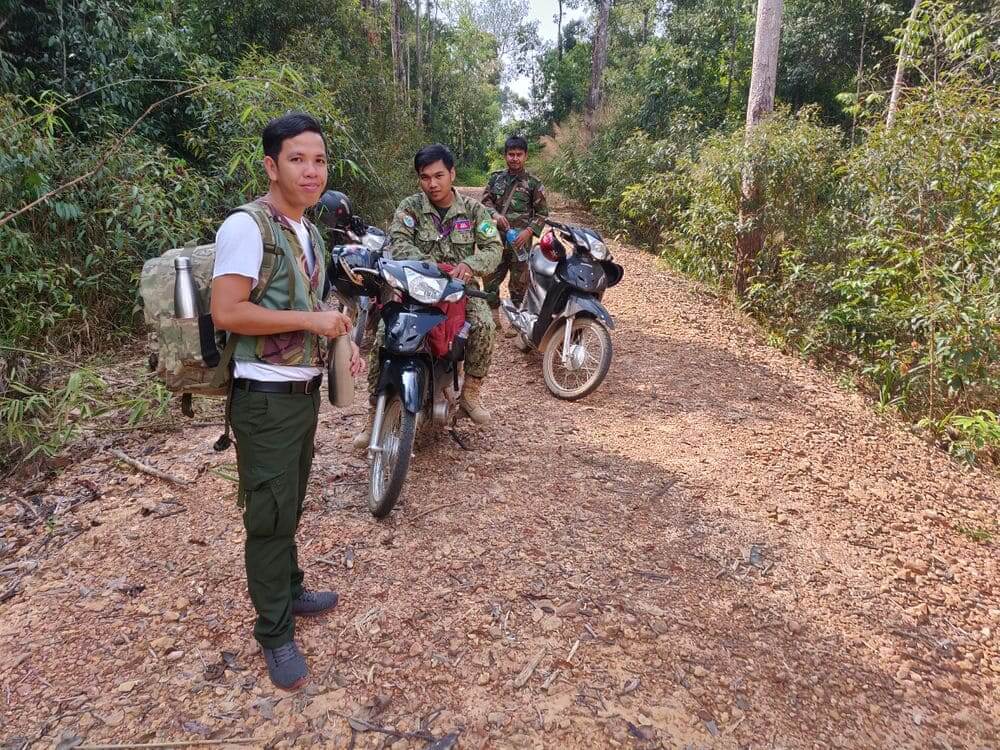 Bill also founded the Shinta Mani Foundation, to provide the conservation and community outreach programs for the camp, and to improve the lives of Cambodians living in areas with little infrastructure and few opportunities.
They launched the Shinta Mani School of Hospitality in 2004, where under-privileged Cambodians receive education and training, and help to find employment after graduation.
In 2006, the foundation extended their efforts to rural families, providing education, health care and direct assistance to overcome poverty.
In just over a decade, the foundation has provided 62 micro-loans, 641 bicycles and 9,000 medical check-ups, and has built 110 homes and 1,500 wells. They've also produced 270 graduates from the hospitality school, with many of them now working at Shinta Mani properties.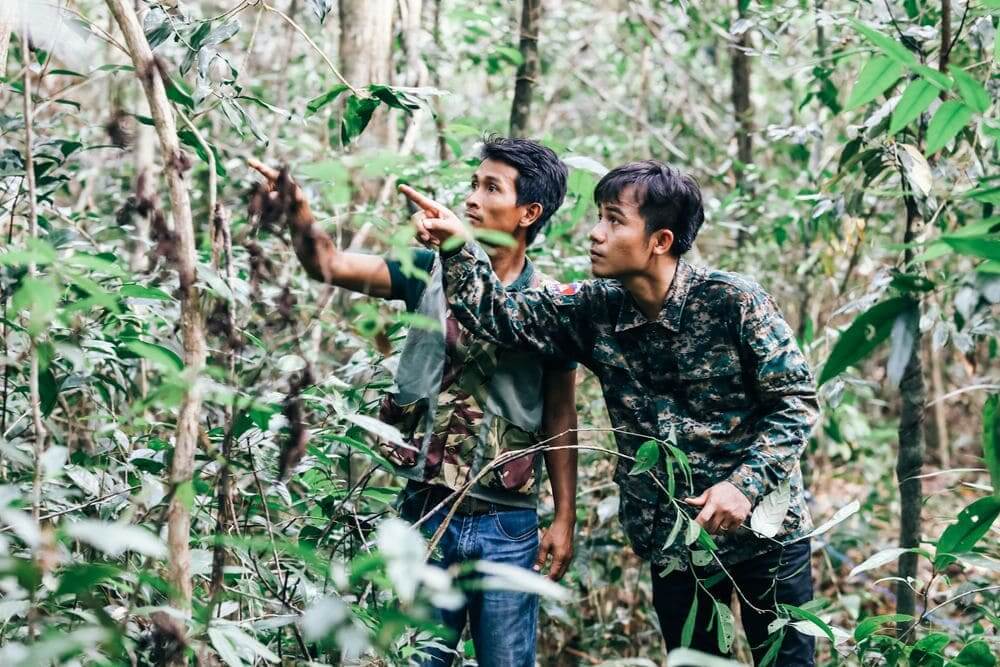 The people behind Shinta Mani Wild
I spoke with a number of these graduates and other staff members about their journey to Shinta Mani Wild.
Sehey, now working as a Bensley Butler, graduated from the hospitality program in 2008 and worked in Shinta Mani properties in Siem Reap, before leaving to work in the e-commerce industry.
After hearing about Shinta Mani Wild, he was drawn to return. "When I heard about this place, I just had to come back," he says with a smile.
Sangjay, the General Manager, inspires his guests to get out in the wild and learn about the national park, and he is dedicated to spreading awareness about the project.
"We really want to get that message out there about what we're trying to do, and how important it is to create something sustainable," he says.
I met Mac, who worked with Bill at his Phuket resorts, and has been part of the Shinta Mani Wild team from the very beginning.
Over dinner, he excitedly shared stories of recent elephant sightings in the mountains, his eyes lighting up at the thought of witnessing these magnificent creatures in the wild.
When I asked him what it was like to live in such a remote region, he said "I love it out here.. everyone who works here has a lot of passion for this place."
Roth is another fantastic guide who came from Siem Reap as a zipline specialist. When I asked him why he moved to Shinta Mani Wild, he confirmed what Mac had said. "I love nature and I love this forest."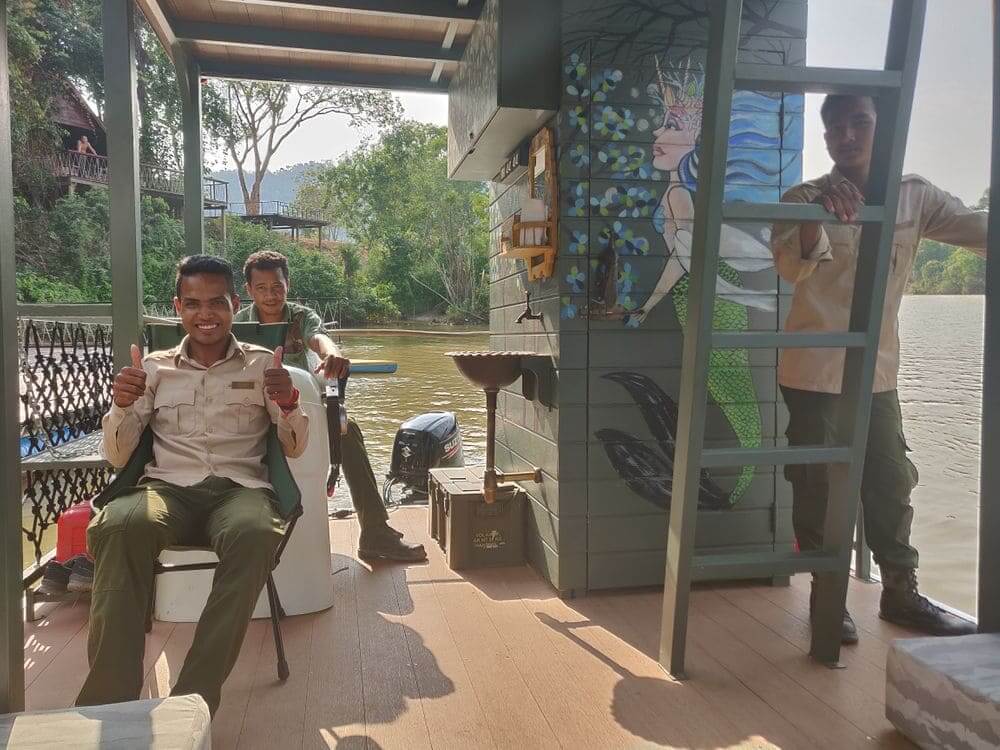 It's this undercurrent of passion that drives Shinta Mani Wild.
You feel it as soon as your guides warmly encourage you to step off the zipline platform into the air. Any apprehension quickly turns to wonder, as you marvel at the beauty below.
You feel it in your conversations with the friendly staff, who are always happy to chat about the camp, their job and their experiences.
You feel it throughout every adventurous excursion, with expert guides taking you to the most extraordinary corners of the park, while sharing their wisdom about the ecosystem.
As I cruised down the river with Roth at sunset, we kept out eyes peeled for birds, and he deftly pointed out colourful kingfishers and hornbills flitting among the trees.
Suddenly, he ran to the side of the boat and excitedly called me over. There was a massive reticulated python slithering between the trees on the river bank. It was the first time he'd seen the python in this area, and we agreed it was a lucky omen.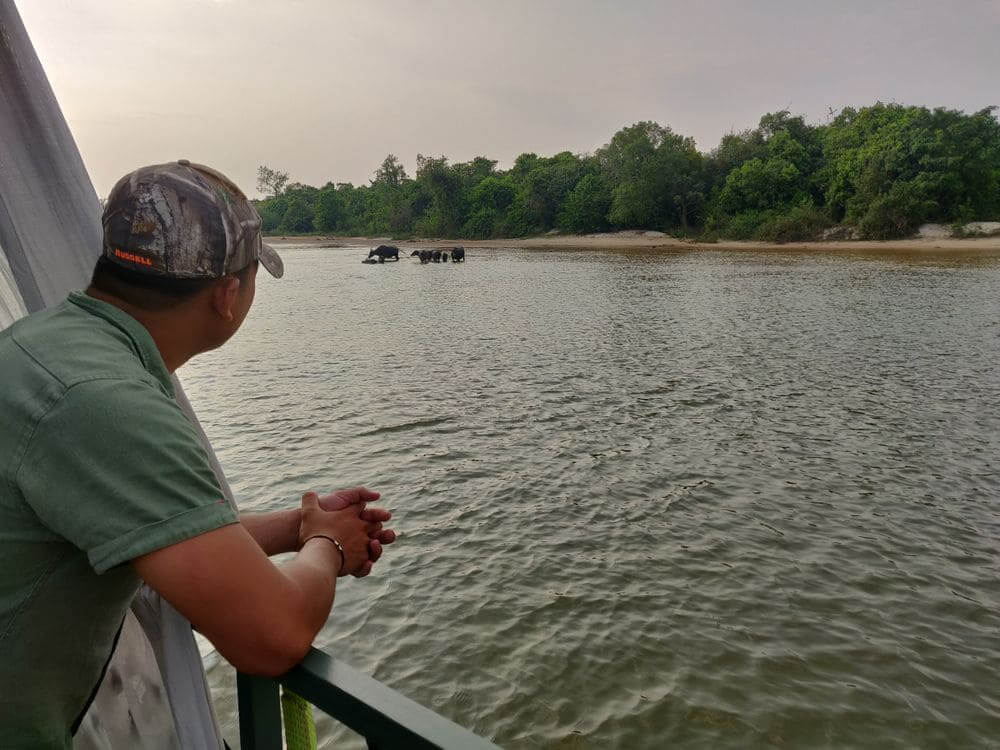 You can even join the camp's Sous Chef and expert forager, Lo Los, on his daily forage. He ventures into the forest to gather herbs and plants, teaching you how to identify the forest's edible treasures and how to work them into traditional Cambodian dishes.
Each day, you'll taste a little bit of the forest, as the Shinta Mani chefs serve up divine tasting menus and culinary experiences, featuring ingredients from the daily forage.
Whether you kayak, hike, mountain bike, sail, motorbike or zipline through the landscapes, it's hard not to become completely enamoured by the camp and the national park, and the passion that's saving it.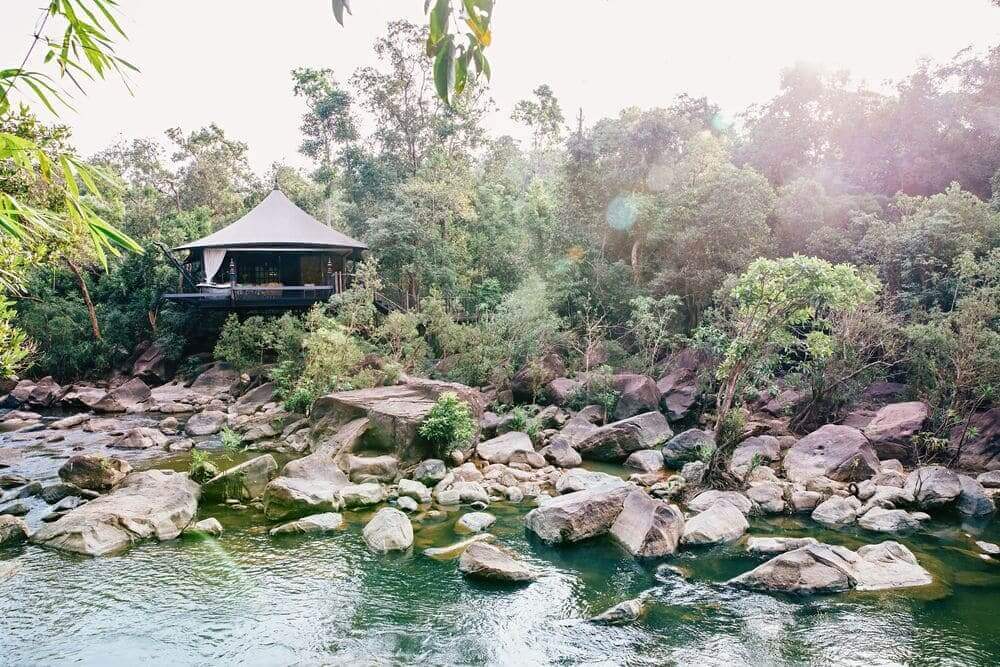 As a new leader in responsible tourism, Shinta Mani is paving the way for the next generation of luxury travel, proving that luxury and sustainability are synonymous concepts.
It's is also sending a strong message to the industry about their responsibility to the environment. While the camp is characterfully designed and wonderfully luxurious, it's true purpose is to save one of the greatest wilderness areas in southeast Asia.
"This is Bill's philanthropic project and his way of giving back", says Sangjay.
And with the camp profits going directly towards saving the Cardamom National Park and supporting the neighbouring villages, the camp makes it easy for guests to give back too.
As the threat of climate change increases and the environmental war rages on, Shinta Mani Wild is a sustainable oasis in the Cambodian jungle.
And they're offering the chance to be part of something earth-saving.
If you'd like to stay at Shinta Mani Wild on your luxury holiday in Cambodia, get in touch with our Luxury Travel Specialists, or fill out our enquiry form with details of your dream Cambodian holiday.
We understand that booking trips, especially adventurous and alternative ones such as this can be intimidating, so get in touch; we can take the stress out of your holiday planning and organise a trip you won't forget!
Get in touch
Sign up to our newsletter
For more travel inspiration delivered straight to your inbox just fill in your details here
More inspiration from Wayfairer customers and travel specialist
Sign up to our newsletter
For more travel inspiration delivered straight to your inbox just fill in your details here