How to Spend 48 Hours in Cape Town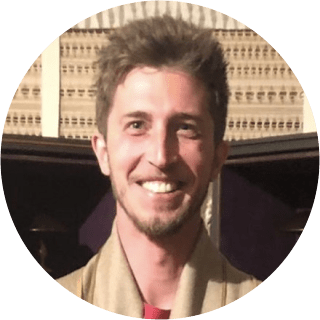 By Tom Blakey
April, 14, 2023

4 Min read
The perfect two day itinerary for South Africa's Cape Town
Whether you've got a long layover in the city, you're flying in and out of the airport, or you've got a short stay of 48 hours in Cape Town on your South Africa itinerary, here's our guide on how to make the most of your short time here:
Day 1 – Penguins, Robben Island & South African Cuisine
The great thing about Cape Town is it's only one ahead ahead of UK time (two hours in winter), so if you've just arrived in South Africa then there's no jetlag to contend with.
One of our favourite places to stay is Cape Grace Hotel, a five-star property right on the waterfront which features gorgeous views of the harbour and Table Mountain. The hotel is located on its own private quay near the Victoria & Albert Waterfront, so it's a great base for a short stay in Cape Town.
After a quick shower and breakfast at a local café, hop in your hire car and head off to see the penguins at Boulders Beach (go early if you can, before the crowds get there).
After a couple of hours observing the penguins, head on to Cape Point, the most southern tip of Africa. When you take the funicular up to the upper lighthouse, the views are so exhilarating, you'll feel like you're at the end of the world.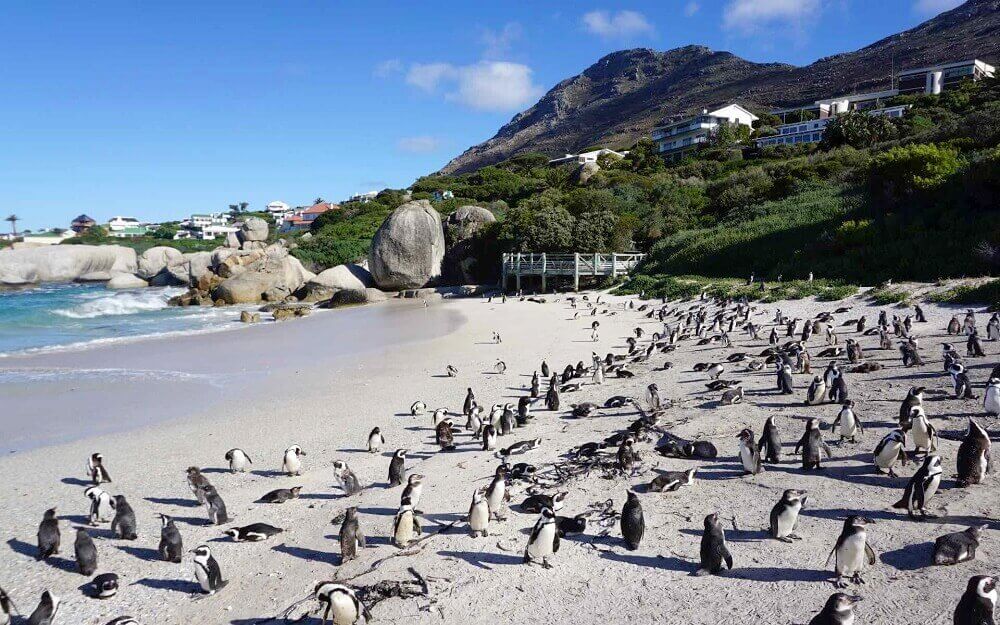 Drive back along the coast with a stop at Hout Bay for lunch at The Lookout Deck, which has delicious fresh seafood and spectacular views of the Western Cape. The signature mussel pot is a must.
Back in town, catch the ferry over to Robben Island, where Nelson Mandela spent 18 of the 27 years he was imprisoned. The last ferry departs from the V&A at 3pm and the tour takes around 3.5 hours. The insight into Mandela's incarceration is a truly humbling experience.
Arriving back into the V&A in the evening, it's the perfect time for a sundowner at one of the many bars along the waterfront. One of our favourites is Grand Africa Café & Beach, a converted warehouse that opens out into a private beach. The cocktail and sunset combination is sublime.
After a drink, it's time to eat and eclectic Kloof Street is where you should go for eateries. Black Sheep Restaurant serves up authentic South African dishes in a laidback setting. The hanger steak and the pork belly are popular but check the blackboard menu for what's fresh this season.
If you're looking for a nightcap, head to Planet Bar at the Belmond Mount Nelson Hotel, where you might even bump into a local celebrity.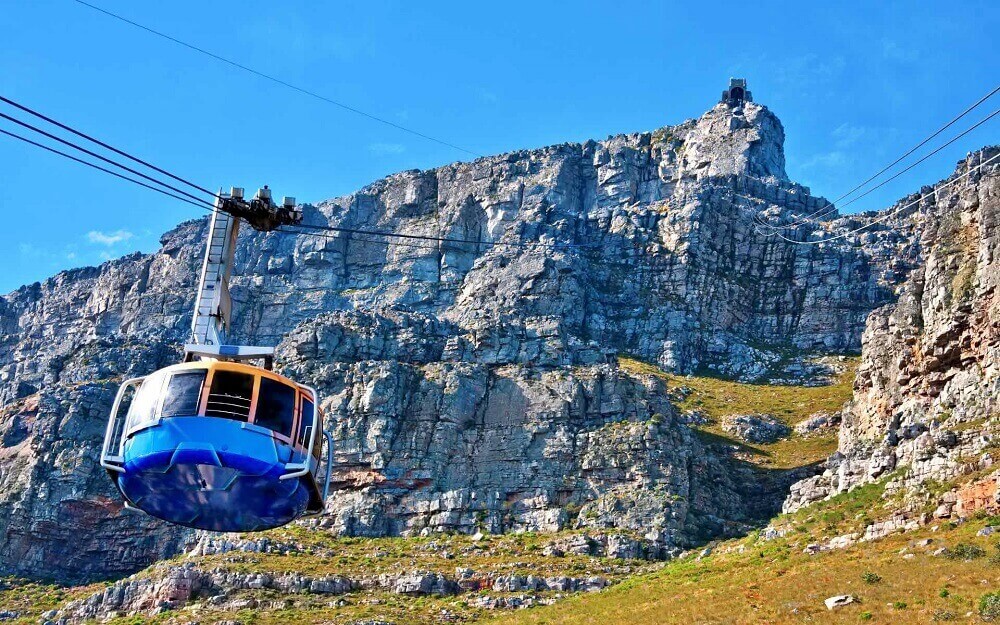 Day 2 – Table Mountain, Camps Bay & Wine Tasting
Start the day with a tour of the majestic Table Mountain. The Table Mountain Cableway only takes around five minutes to transport you from the bottom to the top, rotating on its way up to give you 360-degree views.
However, the best vistas are from the summit, where you can see all of Cape Town and the beautiful landscape for miles beyond. Table Mountain is 1,085 metres high and has some wonderful flora and fauna, as well as the rock hyrax or the dassie a guinea pig sort of animal which oddly enough has its closest relative to the elephant.
In the foothills of Table Mountain, you can visit the Kirstenbosch National Botanical Gardens, which has over 7,000 different species of plants and many varieties of South Africa's national flower, the pink blooming protea.
Relax on the beach for an hour or two in the lovely town of Camps Bay also known affectionately as "Little Miami," with the 12 Apostles towering as its backdrop. Camps Bay has some delicious restaurants, serving anything from steaks to seafood. Try The Codfather for fish dishes or Paranga for seafood and people watching.
From the beach, take a 40-minute drive (or taxi) to Constantia, to visit a winery and sample some world-class South African wines with a wine-tasting session that features panoramic views over the rolling vineyards.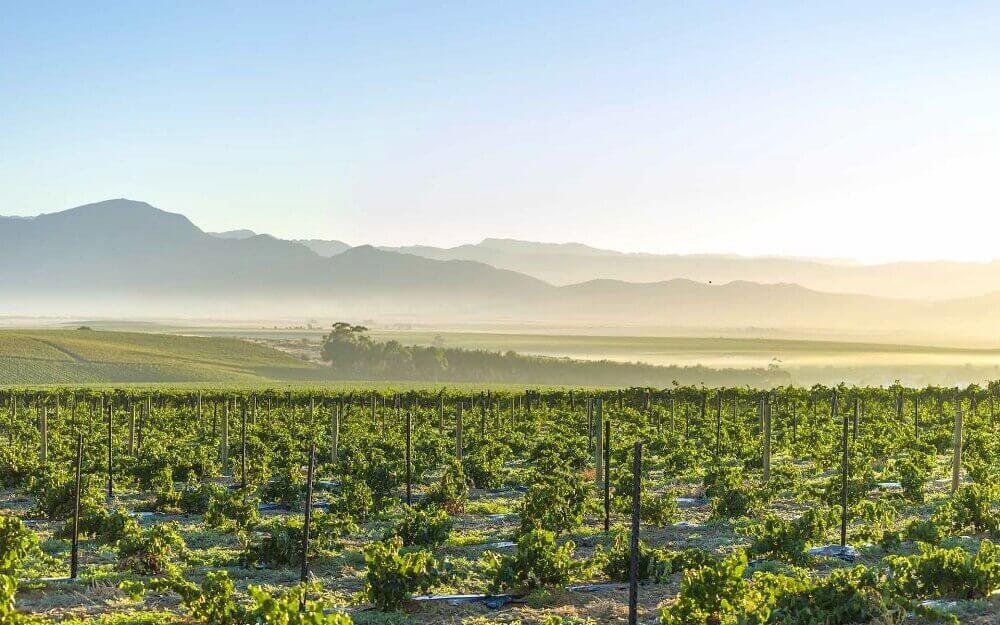 Just 25 minutes from Constantia is the up-and-coming area of Woodstock, which is home to two of the top 50 restaurants in the world. Try the tasting menu at Test Kitchen for creative flavours and textures, or The Pot Luck Club for tasty tapas, fish tacos and chickpea fries.
Up and coming Woodstock has one of the best restaurants in the world: Test Kitchen. Try the tasting menu for creative flavours and textures, starting in the dark room with amuse bouche and ending in the light room for a full meal. Past dishes include the standout scallops and melt-in-your-mouth duck. However, make sure you book well in advance.
Day 3 – Souvenir Shopping
On your final morning, relax at your hotel and perhaps indulge in a spa treatment at the top-floor wellness facility. Then, head into town for some last-minute souvenir shopping at The Watershed by the V&A Waterfront, where there are over 150 shops selling locally-designed goods that are ethically sourced.
Another great shopping spot in Greenmarket Square in old Cape Town, where you can find lots of African goods such as masks, painting and clothing. There are also food stalls, so you can grab your last bite of South African cuisine before you head off on your next adventure.
For more ideas on how to spend a short break of 48 hours in Cape Town, read our blog on things to do in this vibrant South African city or visit our South Africa destination page.
If you're planning a trip to South Africa, contact our knowledgeable and friendly team of Luxury Travel Specialists to start designing your South Africa holiday today.
We understand that booking trips, especially adventurous and alternative ones such as this can be intimidating, so get in touch; we can take the stress out of your holiday planning and organise a trip you won't forget!
Get in touch
Sign up to our newsletter
For more travel inspiration delivered straight to your inbox just fill in your details here
More inspiration from Wayfairer customers and travel specialist
Sign up to our newsletter
For more travel inspiration delivered straight to your inbox just fill in your details here